Finding Paradise Review
A great adventure sequel that stands on its own
Although a small budget release, the debut title To The Moon from Freebird Games quickly rose to popularity via word of mouth. Despite releasing in a time when Steam was already overflowing with 2D adventure games with pixelated art styles, To The Moon managed to grab players thanks to its incredibly original sci-fi narrative, complemented by a very personal and emotional tale, and a fantastic soundtrack to match. And thus, since 2011, many have been waiting with bated breath for the continuation of this unique world. A brief standalone chapter called A Bird Story satisfied fans for a little while, but the true sequel has now arrived in late 2017, entitled Finding Paradise.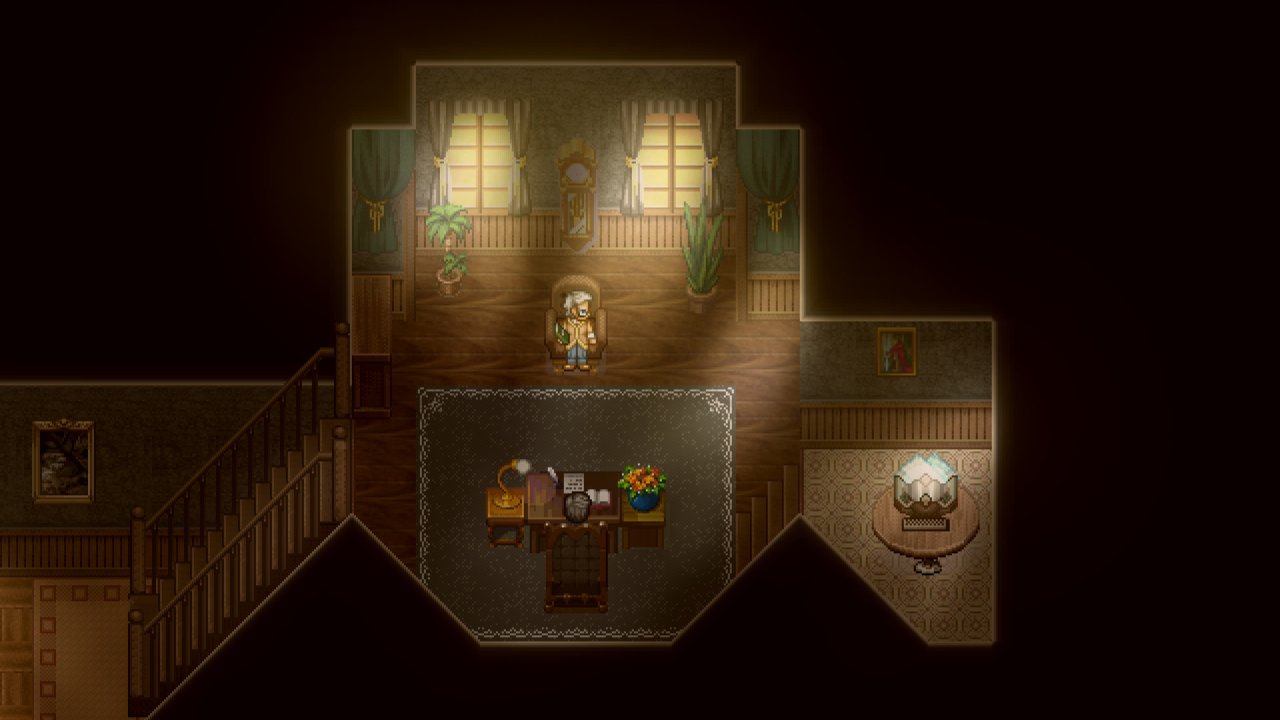 Players once again assume the role of two scientists, Dr. Rosalene and Dr. Watts who are still working at Sigmund Corp. The company provides a unique service that allows elderly who are close to dying to achieve their lifelong dreams. They do so via a device that lets the scientists enter the mind of the patient, and trace back their memories so that they can make a few key changes, and make the patient's dreams come true. These dreams can be anything, from correcting mistakes to achieving a lifetime goal, and by modifying the memories of a person, they seem just as real as if they actually happened. In Finding Paradise, the pair faces a unique challenge - they must enter the mind of a dying client who did not specify what exactly he wants to change in his memories. Colin, an airline pilot, has lived a seemingly happy and fulfilling life, with his son and wife now at his bedside, and his career was an accomplished one. The two doctors must then identify what it is that Colin wants, and make changes to some of his key memories in order for the device to simulate the desired outcome.
The memory trip that follows is as involving and sometimes emotional as it was in To The Moon. It's incredibly difficult to live up to the very high bar that the first game has set, so Finding Paradise instead opts for a more complex and expanded narrative, rather than one hitting purely on emotions. There are still moments of heartache and loss, to be sure, but it doesn't quite hit the incredible heights of the first game. And that is OK - simply remaking To The Moon would have been cheap and repetitive. So the game instead features more details about the original and still brilliant sci-fi of this game world, as we get to learn more about Sigmund Corp, about the two doctors that we follow along, and includes a bigger cast of characters such as the son and wife of the dying client, and other doctors from Sigmund. You still get to explore the full timeline of Colin's life, but with a twist that we won't spoil here. The game also makes references to the events of To The Moon and A Bird Story, though you're not required to have played those games to understand Finding Paradise (but you should).
Most of the gameplay mechanics remain similar to the previous title. As the two doctors, you will explore a series of memories, which are fairly small explorable spaces. In these memories you're tasked with discovering orbs, which are key conversations and moments that shape a particular memory. Once they've all been located (which, of course, also pushes the story forward), you unlock the memento of the level - a specific object that ties this memory to the next. New to Finding Paradise is a minigame that you must complete to activate the memento; this minigame sees you arrange a series of icons together on a grid, by manipulating each line and column. Later on, more complexities are introduced such as immovable grid lines and directional changes, but it never takes more than a few moments to solve these puzzles. Another new element is the ability to switch control between the two doctors - but this mechanic is never used after its initial introduction, since the pair are almost never separated.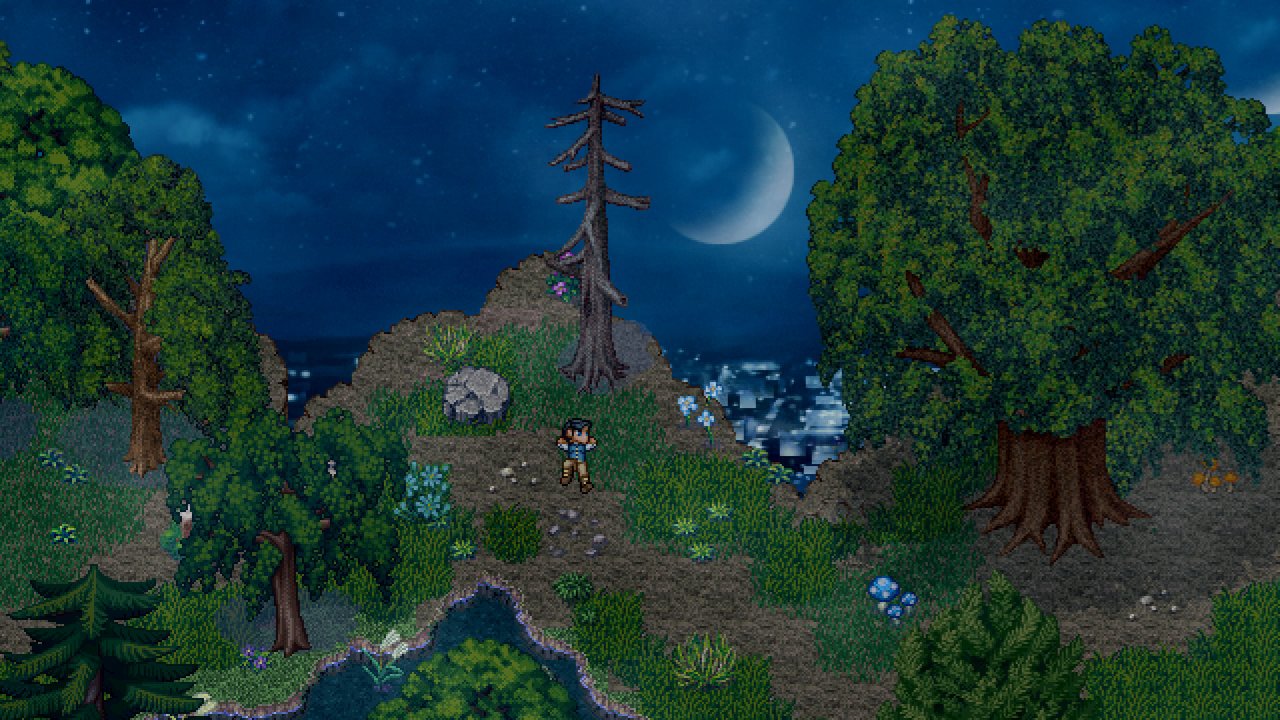 As such, Finding Paradise offers mostly the same gameplay experience as its predecessor - if not for a specific stretch of the third act. Here, things go out of whack, both in terms of gameplay mechanics and story beats, and the overall experience suffers a little. You're introduced to a number of unique mechanics that feel out of place and too bizarre, and are not enjoyable to play through. It's as if the developers decided to go all-out and throw in a bunch of gameplay elements into this one section. The story chapter that runs alongside this gameplay is equally mundane and not as nuanced or relatable as it should be. This part of the third act could actually be cut entirely, and it would have made no difference to the gameplay or the narrative. Thankfully, things go back to the more traditional design in time for the story's conclusion.
Some players may find the lack of in-depth gameplay mechanics disappointing, but in addition to the story, it's the dialogue and interactions between all of the characters that, once again, account for a huge part of what makes Finding Paradise so enjoyable. Unlike other narrative-focused experiences, Finding Paradise does not waste a single line of text. Everything you read in the game, from the dialog to the occasional notes, helps build the world in meaningful ways. The writing is sharp, ranging from hilarious quips to tense and dramatic moments, to emotional and heartfelt exposition. From fourth wall breaking moments to making occasional choices, you are always completely engaged with everything being said. During this approximately 4 hour experience, there is not a single line that wastes your time or tries to get fancy with exposition, and it helps keep you fully focused on the story.
The sequel also continues to maintain the key presentation elements that made the series so memorable thus far. The game was still developed with RPG Maker, which means it's still a top-down 2D perspective for the entire experience. The art style remains quite nice though, and the occasional special effects, whether for humor or actual turmoil, are decently well realized. A few new backgrounds help flesh out the interface of the machine that the doctors use. There are plenty of audio cues that are very well timed and help certain moments stand out. But of course, it's the original piano-led soundtrack that remains a key highlight. The score is well-composed, perfectly nuanced, and hits at just the right moments to deliver the necessary emotional impact of the story.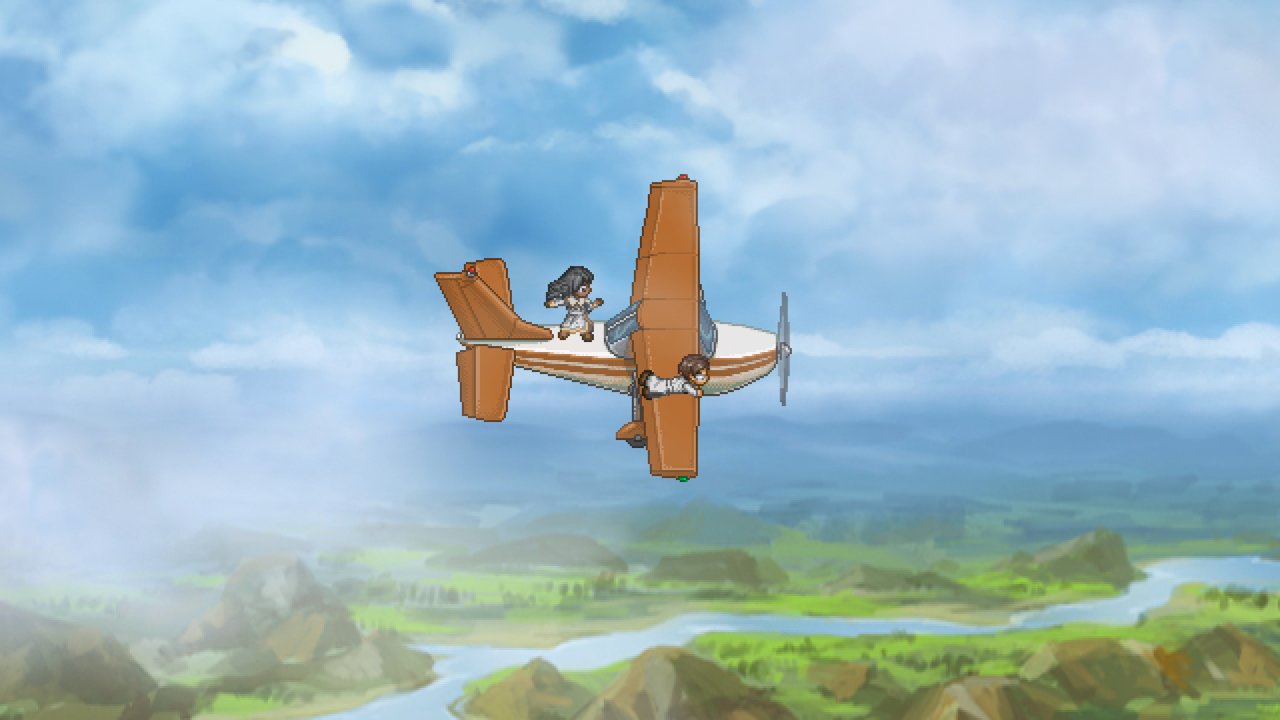 To The Moon was a surprise success and set an incredibly high bar for the team at Freebird Games. The developers had a monumental task with Finding Paradise, and they succeeded in creating a sequel that expands on the franchise, without simply rehashing the first game and trying to go for the same outcome. It's still a funny, personal and occasionally touching tale, and while it may not quite match the incredibly emotional ending of To The Moon, the overall narrative instead offers a greater glimpse into this excellent sci-fi world. It's once again a tale of time-travel wrapped in the concept of memory manipulation - something incredibly difficult to pull off without leaving plot holes running rampant, but Finding Paradise manages to do so. The game is once again complemented by a great soundtrack, and apart from a rough patch in the third act, it finds its feet in time for the conclusion that leaves the door open for more games in the future. If you've not yet checked out this trilogy, you absolutely should, and if you're already caught up, then Finding Paradise is a great continuation.
Our ratings for
Finding Paradise
on PC out of 100 (
Ratings FAQ
)
Comments