Forza Horizon 3 Preview - E3 2016
Racing into the sunset on a beach in Australia
In the late stages of the Xbox 360 lifetime, an unlikely new franchise emerged for Microsoft that managed to capture the attention of gamers, and spawn an equally successful sequel on Xbox One. That series wasn't even an original IP, but instead a spinoff to the long running simulation based Forza Motorsport franchise. The series I am referring to, of course, is Forza Horizon. What began as simply a way for Xbox to have a solid racing game release every Holiday season, filling in the space left by its big sim-based brother, has become so much more. With Forza Horizon 3, the team at Playground Games are looking to continue this very impressive momentum. We had a chance to see and play the game at this year's E3.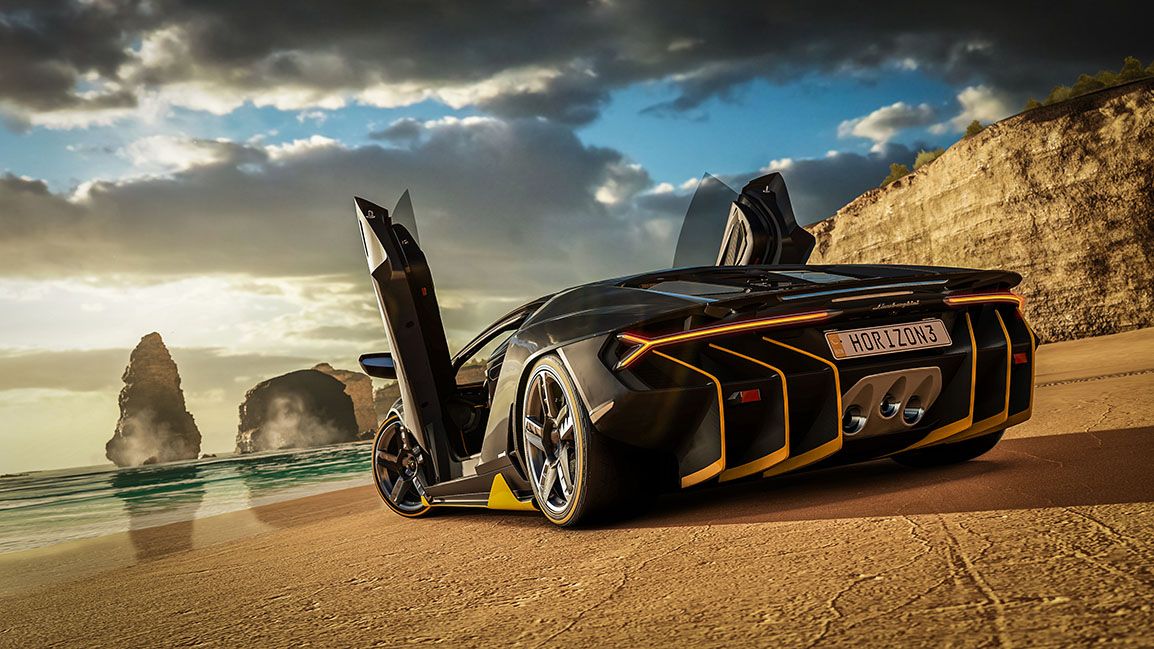 Our demo was hosted by Ralph Fulton, the creative director on the game, and it was running on the new Xbox One S. This will also be the first Horizon game on Windows 10, opening up a potential huge new audience. Fulton said it was satisfying to work on both the Xbox and Windows versions at the same time and be able to deliver the experience to even more potential fanswho will be joining the 11 million already playing on Xbox. With the Play Anywhere program, Xbox and PC users will be able to carry over their progress between the two platforms, and there is also cross-play.
Forza Horizon 3 takes place in an open world setting of Australia. It's the most diverse and the largest game world that the franchise has seen thus far, said to be double the size of Forza Horizon 2. There are also many more terrain and environment types – from deserts to forests and beaches, offering brand new to Forza driving experiences. The developers point out that using a naturally beautiful location such as Australia helps the game, and the central Horizon Festival, keep its rich atmosphere. The game will use HDR lighting, though that was not implemented in our demo. In fact, the dev team spent a summer in Australia capturing the sky in 12K HD and imported it into the game, so players can look forward to some very realistic looking clouds and of course the dynamic weather and day/night cycle.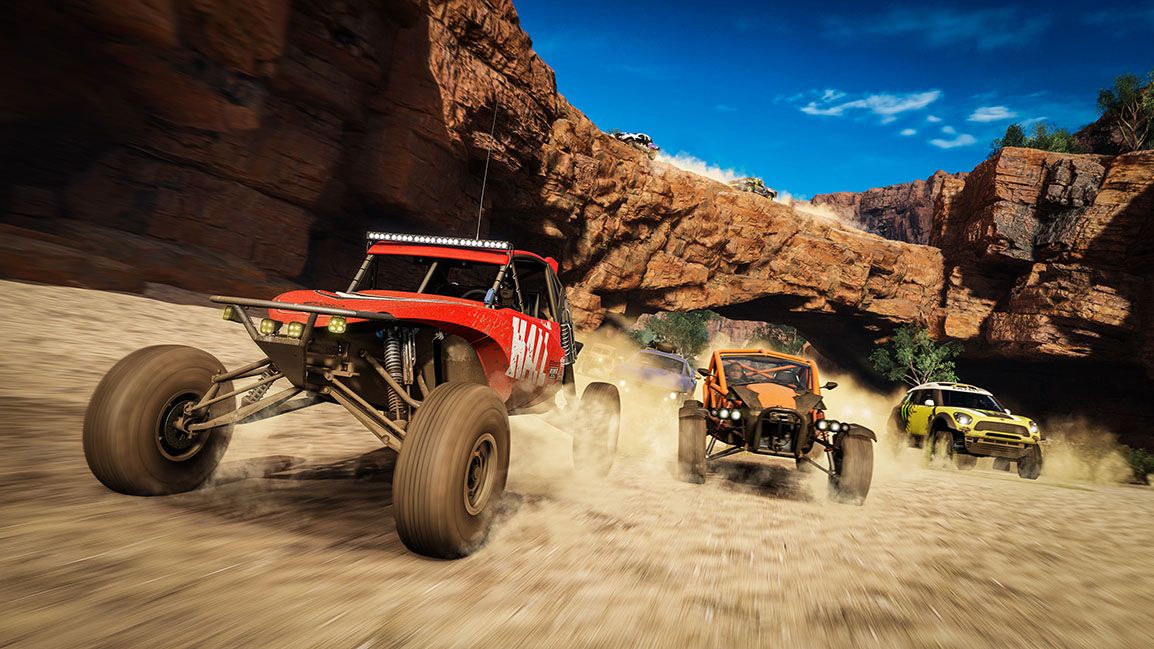 In FH3, unlike the first two games, you are no longer a participant of the Horizon Festival; you are the boss. This follows into the game's mantra of giving players control and deep customization options over many aspects of the experience. With a new system called Horizon Blueprints, players can create and modify championships or individual races. You can change the route, weather, time of day, car class or modification restrictions, and so forth. You can then choose to race these custom events instead of (or along with) the main ones designed by the developers. The Blueprint system extends bucket list challenges, letting you create a cool run and then share it with friends. Before it can be published, you must first successfully complete the event yourself. With the ability to share, some custom events are bound to become popular, and the developers plan to feature it on the main map for all players.
The Drivatar system will of course be present in FH3, but it has been expanded. Since you're the boss of the Festival, instead of just racing against your virtual friends' profiles, you can hire them instead. These Drivatar profiles will then race on your behalf, and a share of their winnings will go to you as if they were your own. There are 4 slots, so players will be able to fire those that are under-performing and add friends that are better.
Music has always been a very key part of the Horizon experience. Even more radio stations will be in the game this time around, now with rap and punk themed channels. Further, continuing with the theme of being in charge, players will be able to stream their own music to the game via their files in OneDrive.
The game will feature upwards of 350 cars, over 100 more than the previous entry, but more importantly there are new types of cars – providing a viable way to traverse the new offroad sections. You'll be able to customize these cars even more, as well. There are many new visual options, including rims, offroad parts, wide body kits, horn sounds, license plates and the character behind the wheel. Much to the delight of Forza fans, the Auction House will make a return. Here, you can buy, bid and sell your cars and liveries to other players, earning extra cash and plenty of reputation in the community. The store front will be back as well.
While the campaign will be playable alone as usual, four-player cooperative campaign is now supported, with seamless drop in/out and all progress carrying over so you will not have to race the same event twice. Online play is promised to be seamless, with no lobbies. Out in the game world players will find familiar range of activities – from speed traps to drift challenges, barn finds and showcase events. New this time out are extreme jumps, letting players try to throw their car as high or as far as possible. The developers promise over 100 hours of content, not including any user-created Blueprints.
We had a chance to go hands-on with the game as well. The demo followed a route somewhat similar to that seen during the Xbox E3 2016 Media Briefing. Having chosen the cover car, Lamborghini Centenario LP 770-4, we took off on the road to the festival using the newly updated Xbox One S wireless controller. Immediately, the controls felt just as smooth, responsive and satisfying as in the previous games. Blasting through a few of the usual open world events such as a speed trap, it was noted that some of these challenges now offered a star rating depending on your success. As ever, the skill score multiplier was creeping upwards with each drift, skid, and destruction of property. But as the asphalt began to ran out, the game transitioned to an off-road truck. From a coastal road, we were now on the actual beach, driving through the shallow waters and speeding past tall cliffs. Following the arrival at the Festival, the demo switched to a Showcase event.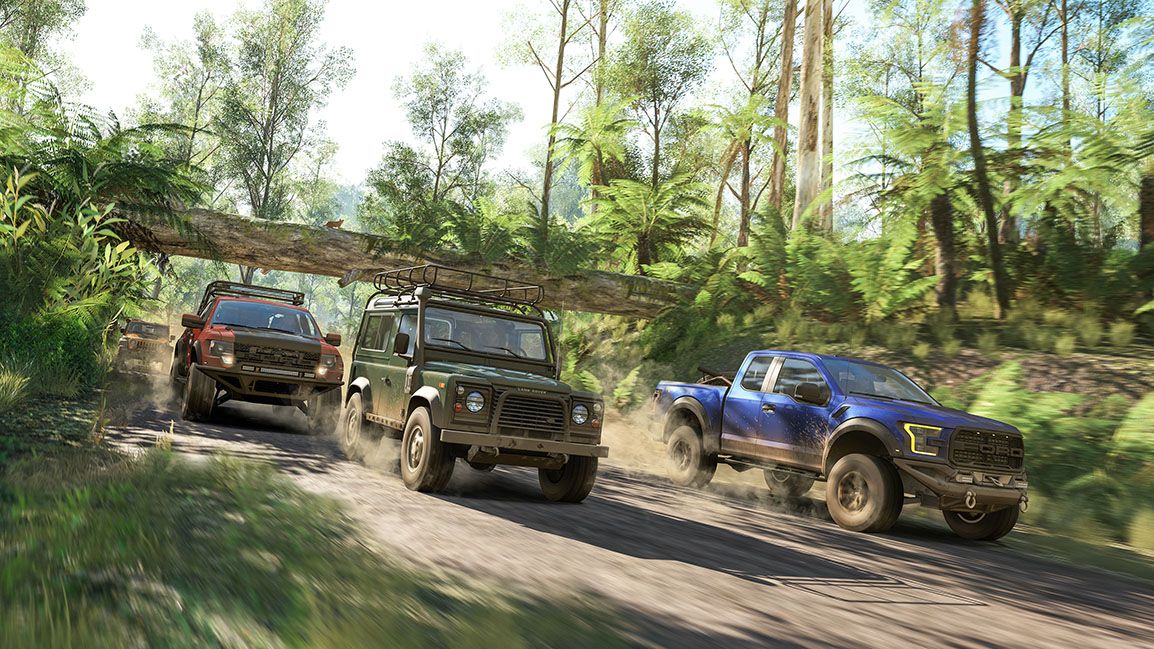 Once again, much like the demo seen online, we raced against a helicopter carrying our rival in a jeep. As we were trying to stay on the twisting road, the game notably tried to make the event a bit less static, as the helicopter often swooped down and the jeep hit objects in the environment that came crashing down. Driving through a dense forest, we eventually blasted through a long and darkened cave, once again reaching the beaches. Much of what the developers have said about environment variety was clearly shown in the demo.
Forza Horizon was a pleasantly surprising spinoff when it made its debut. But at this point, it is a fully-fledged franchise that can stand unabashedly next to the main Forza Motorsport series that spawned it. Forza Horizon 3 is aiming to make large steps forward for the series, by adding plenty of vehicle and driving variety, as well as tons of customization, while maintaining a strong set of social features, beautiful graphics and tight controls. Forza Horizon 3 is expected to arrive on Xbox One and Windows 10 this September.
Comments