Tales of Xillia Review
Solid JRPG action from the latest in the Tales series
Contrary to popular opinion that release schedules for this generation have been awash with an endless string of FPS and multiplayer focused games, JRPG's are still very much holding their own. Indeed, this generation has spawned some of the best that the genre has known, from the emotionally engaging narrative of titles like Final Fantasy XIII to the top class production values of Ni No Kuni. It's true the strategic antics of traditional JRPGs may be all but dead, but the genre has evolved to incorporate fast paced action to the usual mix of intricate skill development and charming oddity, synonymous with RPG's hailing from the land of the rising sun.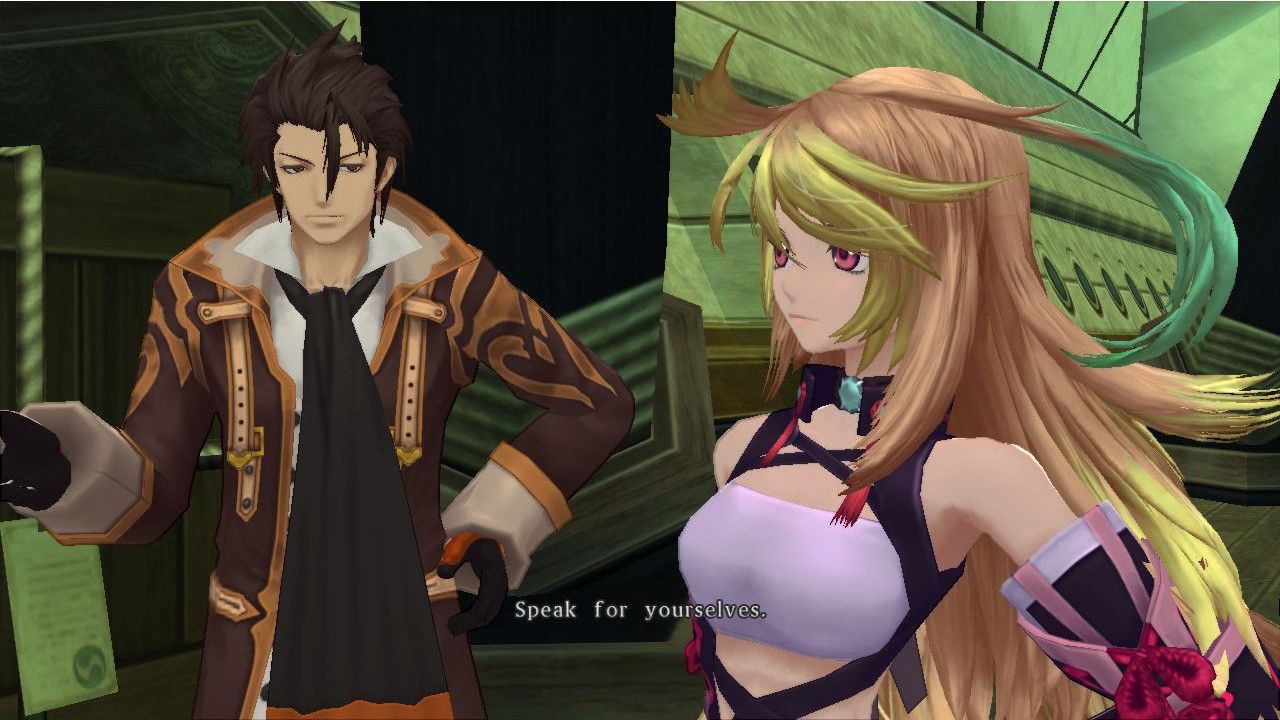 Celebrating its 15th anniversary this year, Tales of Xillia marks the latest in a long line of level-upping shenanigans from the Tales series. The story revolves around two central, and dramatically different, characters; ordinary honours medical student and all round nice guy Jude Mathis, and his powerful yet cold and calculated companion Milla Maxwell. The narrative is a typical JRPG scenario with a band of misfits teaming up to destroy the Lance of Kresnick, a powerful device built by a power thirsty ruler to consolidate power by sucking the mana from the world. While the overall story may leave a little to be desired in terms of originality, its tale of charming misfits caught up in a struggle between warring nations is one any RPG fan will feel right at home with.
Throughout the journey you're given the option to view skits that further explain the narrative, give you hints on how to find side-quests or generally just witness the characters' interaction with each other. These are consistently the most entertaining aspects the narrative has to offer as they highlight the colourful nature of each of the characters. From skilled mercenary, and all-round ladies man, Alvin to vulnerable Elise and her weird talking puppet, all the characters are likeable thanks to good writing and lively voice acting. That is, except for Milla herself. Rather than being the focused, determined character the writing seeks to portray her as, her drab monotone voice makes her lifeless and uninteresting, which is a shame considering the major role she plays in the game.
Tales of Xillia has had quite a considerable delay reaching our shores, having seen a release in its native land over two years ago. The delay doesn't hamper the game in any major way, but the visuals have suffered somewhat in the process. In terms of game development two years is a long time and although the anime style saves it from looking suitably ancient, the character models still seem slightly simplistic and rough around the edges in comparison to today's standards. Regardless of the delay, it's still a beautiful game with some stunning locations as well as colourful and inventive enemies and characters.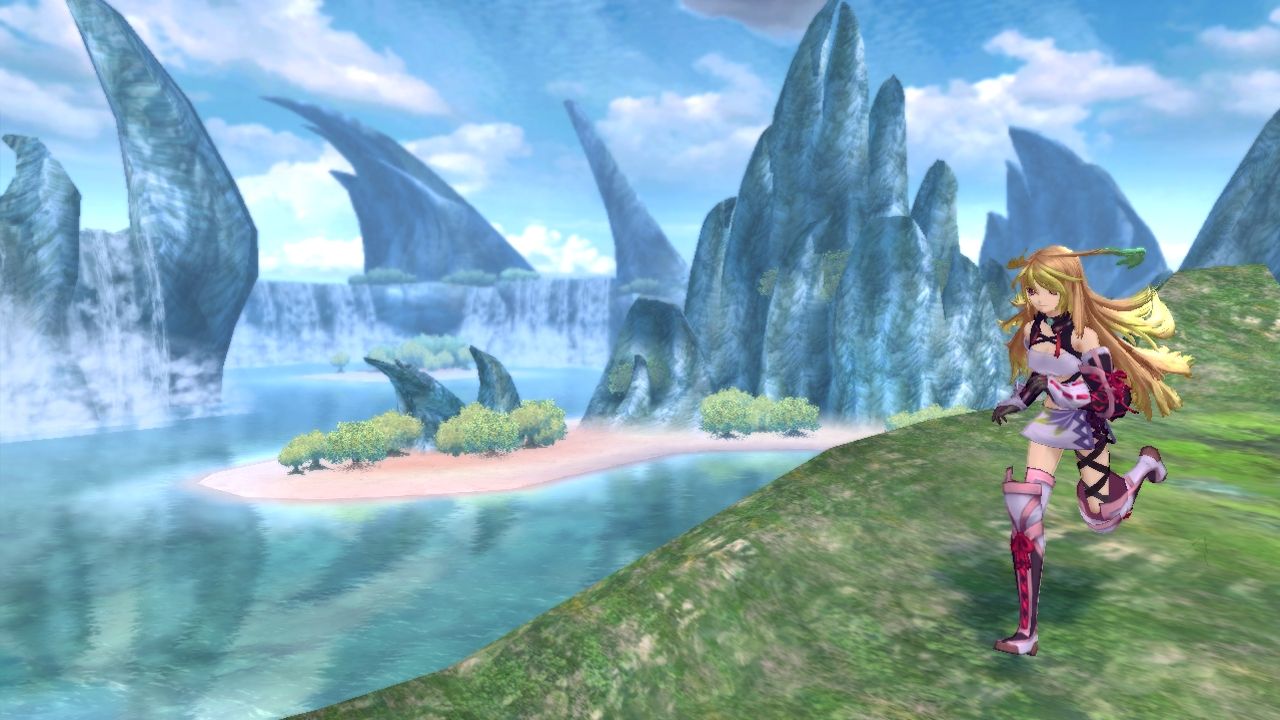 The Tales games have always been synonymous with providing engaging, fast paced combat and Tales of Xillia doesn't disappoint. Combat consists of a mix of ordinary attacks and special moves, known as Artes, which are assigned through the battle menu and require TP to be executed. Up to four characters can take part in battle and the player can switch between them at will during the fight. Xillia's highly competent support AI makes battles a joy; players can set up their characters in a variety of ways to ensure they act exactly how they wants them to, such as prioritising healing or conserving TP.
The combat system has been reworked to let players link with their AI teammates in battle, resulting in wealth of stylish and devastating combos. While linked with another character, a meter fills as the characters perform individual attacks, allowing for a unique two pronged attack to be unleashed. Completely filling the meter allows these attacks to be linked with further Artes for maximum impact. Each character and Arte used results in a different special move providing for a wealth of variety and experimentation, as you learn which characters and attacks suit which situations and opponents best. It's an intricate and vastly enjoyable system that provides some of the best battle mechanics and diverse brawls the genre has seen.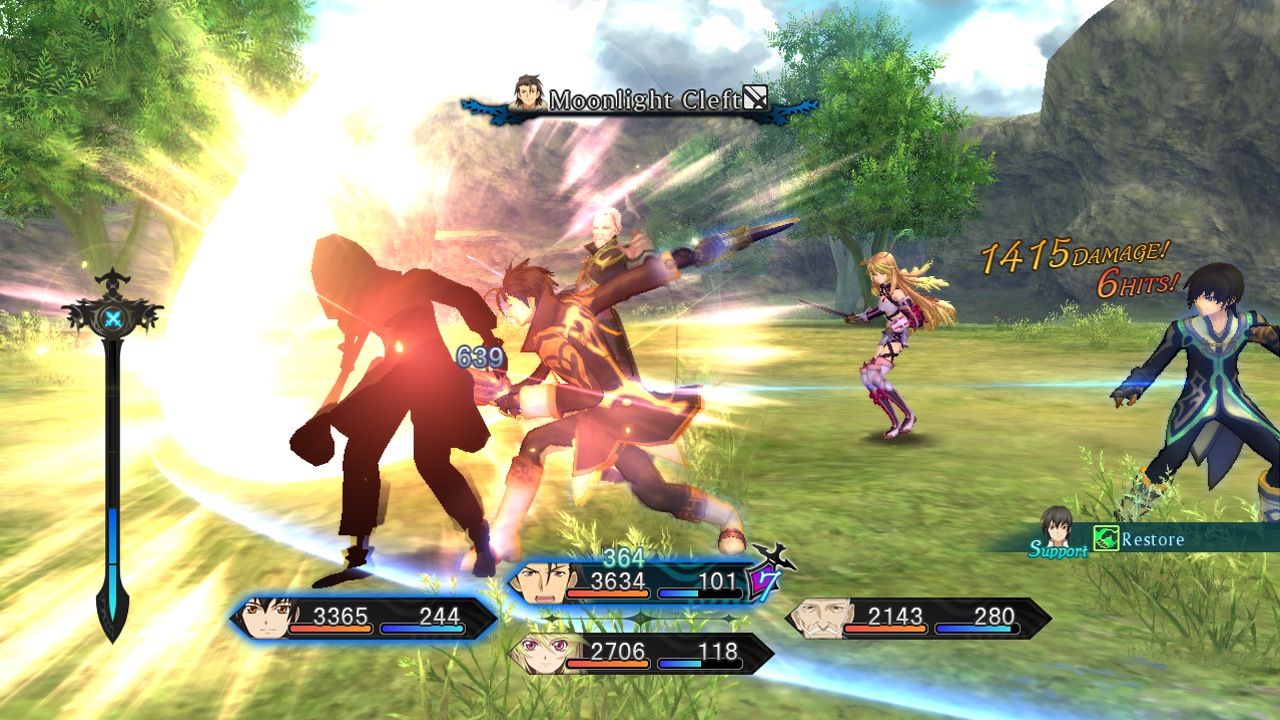 Your characters skills progress using the Lilium Orb. Following the same basic principles of Final Fantasy X's Sphere Grid, characters gain GP after levelling up which can be used to activate nodes to enhance their stats or learn new skills. The grid is completely open granting you the freedom to develop your characters any way they choose. You're also given the option to auto-level your characters, allowing the game to decide how they should progress, resulting in an in-depth, yet user friendly system that caters to RPG veterans and newcomers alike.
Comments
blog comments powered by Disqus