Tales of Xillia Review
Solid JRPG action from the latest in the Tales series
As engaging and accomplished as the combat mechanics are, the battles are surprisingly easy. Set on normal difficulty you'll plough through enemies always feeling like you're too powerful without having to grind at all. Even bosses take little more punishment than ordinary foes and you're never in any real danger of losing. It's about as taxing as slicing through butter, so to do the battle system justice, and have the game pose some sense of challenge, selecting a higher difficulty is crucial.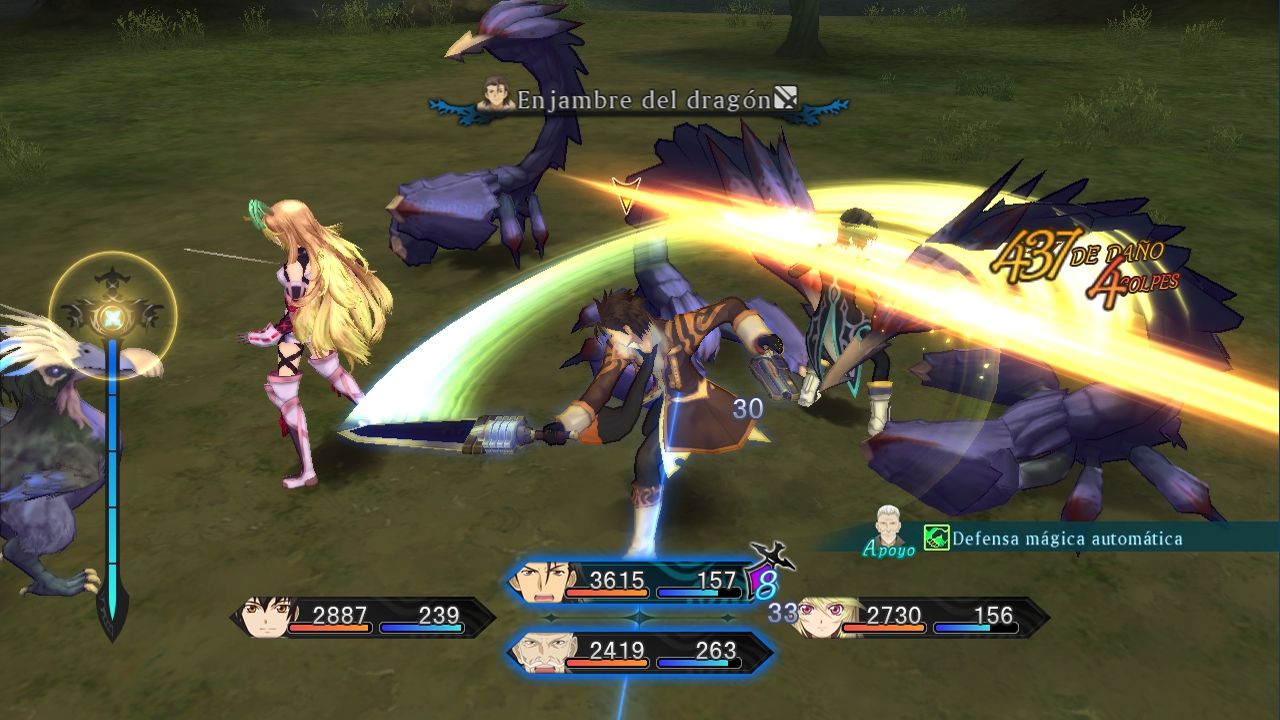 While the battles are lively and varied much of your navigation outside battle can feel quite repetitive. There are a few interesting and varied dungeons, but much of time you're forced to travel across wildly open plains that feel drab, repetitive and extremely linear. You'll also visit many seaports, each a carbon copy of the last; it's not a huge deal but in terms of how much effort was put onto adding variety to battles, these feel like an afterthought. Each of the many towns and villages you'll explore, however, are bustling with life, providing a unique atmosphere and perfectly showcasing the beautiful anime style graphics.
Tales of Xilla also introduces a new system for acquiring better weapons and armour for your characters. No longer does each consecutive town offer better equipment, instead all shops offer the same merchandise and new stock is unlocked by expanding shops. This is done by donating materials or gold to the shop to increase its level, allowing you to buy better equipment and reducing the prices of the old gear. It's an intricate new system that encourages you to constantly forage for materials on the battlefield and also eliminates the restriction of having to wait until you reach the next town to upgrade your equipment. However this new system also has the potential to make the game very unbalanced if you focus all your efforts on developing one particular shop. It also negates the joy of stumbling across a hidden chest while questing way off the beaten track, only to be rewarded with a kick-ass new sword or shinier new cloak.
In relation to other Tales games, Xillia is quite a bit shorter and less meaty than past entries in the series. The main storyline can be completed in 40-50 hours. Like with all Tales games however, there are a multitude of side quests to undertake to beef out your time spent in the world of Rieza Maxia. The story can also be seen from the viewpoint of either character depending on whether you choose to play as Milla or Jude. Giving you the option to see the narrative from the viewpoint of both characters adds a convincing argument for replaying the game, as certain events can only be experienced by playing as either character, and adds more depth and substance to the story.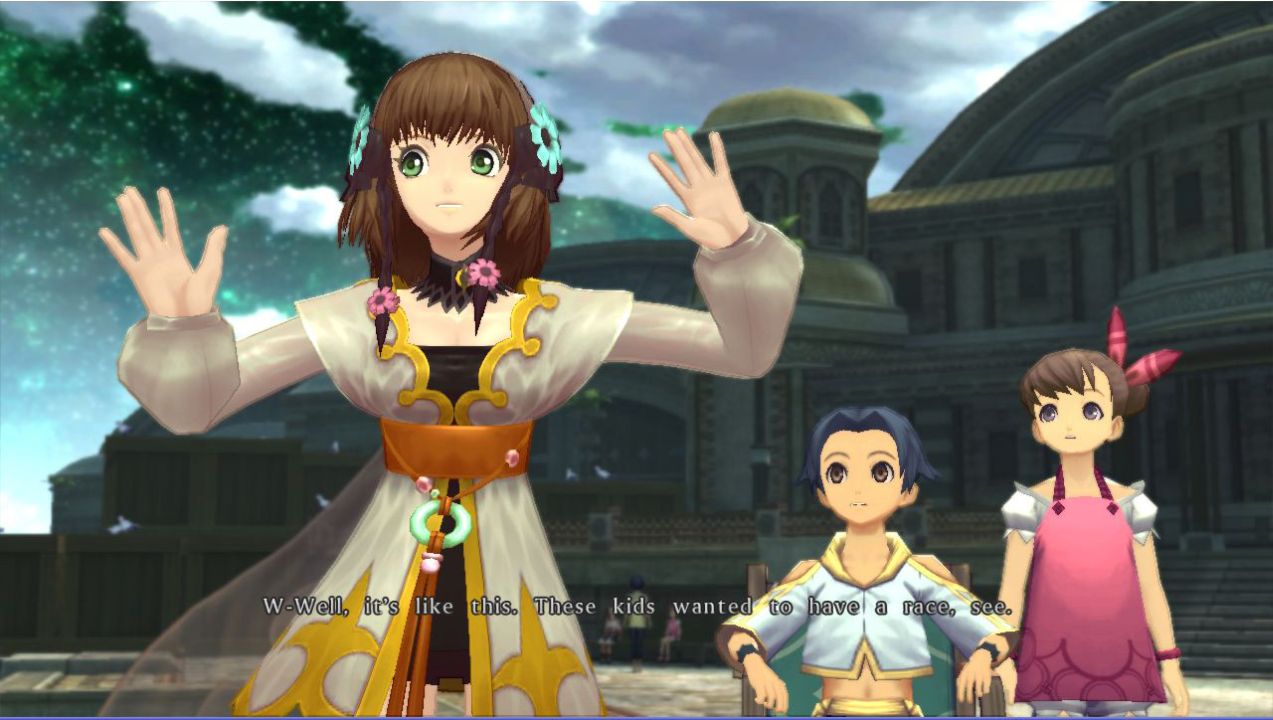 Despite its slightly aged look and brief storyline, fans of the series and JRPG fanatics alike will find a lot to enjoy here. While perhaps not the crowning glory among its peers, those looking for an epic quest involving charming characters, a solid and diverse battle system and stylish visuals could do a lot worse than Tales of Xillia. Its fast paced, varied combat ensures it remains engaging throughout and the mix of equally odd and charming characters never cease to entertain.
Our ratings for
Tales of Xillia
on PlayStation 3 out of 100 (
Ratings FAQ
)
Comments
blog comments powered by Disqus