PES 2014 Preview - E3 2013
We find out more about the annual soccer title and hit the pitch
With this year's iteration of the Pro Evolution Soccer series, the developers are going all-out. However instead of trying to compete with FIFA and jump on next-generation platforms right away, the team is focusing on the current batch of consoles and instead switching out the game's engine. PES 2014 will run on a modified FOX engine, the newly unveiled set of tools created to power most of Konami's upcoming titles. With solid enough steps forward in the past few years, could it be time for PES to beat the competition? We had a chance to play the game at E3 and find out more from the developers on what the future will bring.
There are six main concepts to the PES 2014 design – a recurring trend, it seems, to create these pillars of gameplay and base the game around them. First up is TrueBall Tech, promising more control for the players both in-action and at first touch. A full 360 degrees and two-footed control system also hopes to introduce the precision and accuracy required for close plays. Free kicks and corners now have more options and variety with fake runs and trajectory indicators, while penalties now utilize a target guide. Next is the so-called Heart system, essentially introducing morality into the gameplay aspects. Players may react accordingly when they are winning, losing, or just participating in an important match – some may thrive under pressure, while others lose their edge.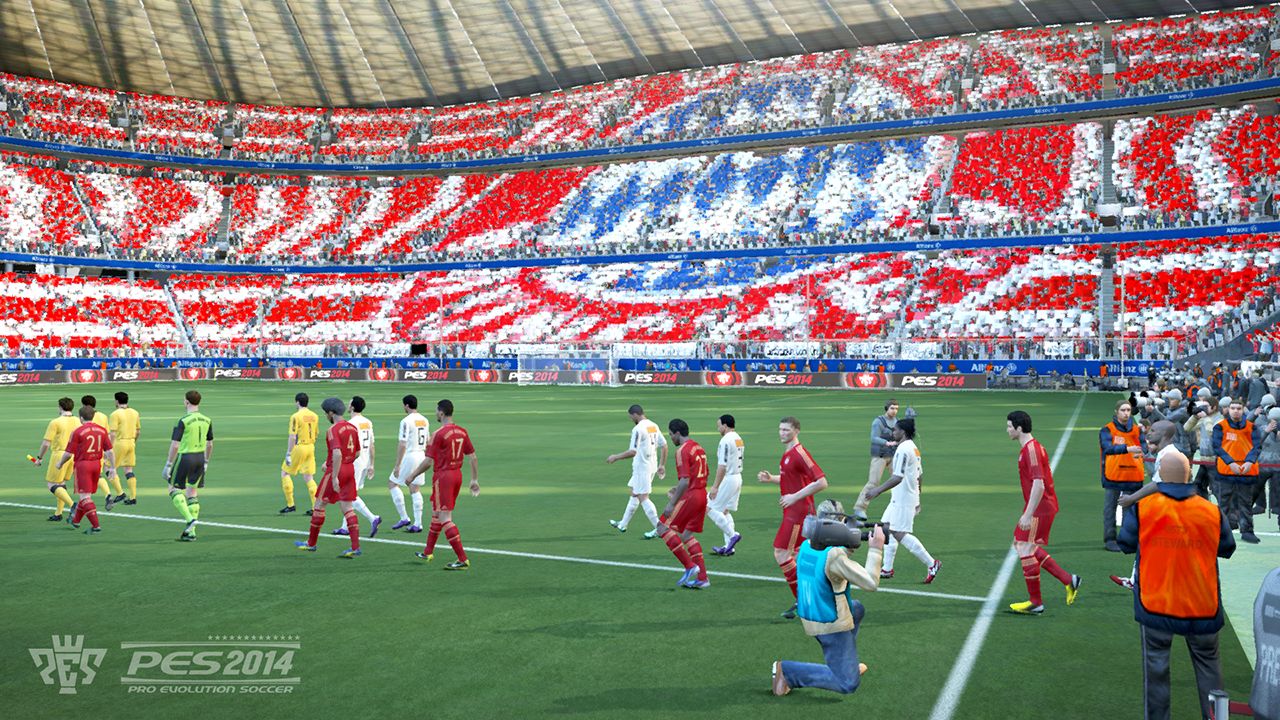 Improved collision detection between players will arrive by means of Motion Animation Stability System. The fancily named tech causes players to react to contact, based on the direction, speed, size and speed of their opponents. MASS also allows defenders to apply varied levels of pressure and employ aggressiveness as required to muscle attackers off the ball. Returning features from last year include PES ID, which gives players more personal style and individual animations; and focus on the core experience, with accurate stadiums and match entrances.
For true strategists, alongside the improved one on one controls and updated mechanics, PES 2014 will feature a new Team Play system. Using a Combination Play system, players can set up a variety of different tactics in key areas of the pitch using multiple players. These players will make different off-the-ball runs, allowing for more tactical precision and professional set-up plays. Using a combination play is done by simply dribbling the ball into an area where such a play exists and activating it via a shoulder button.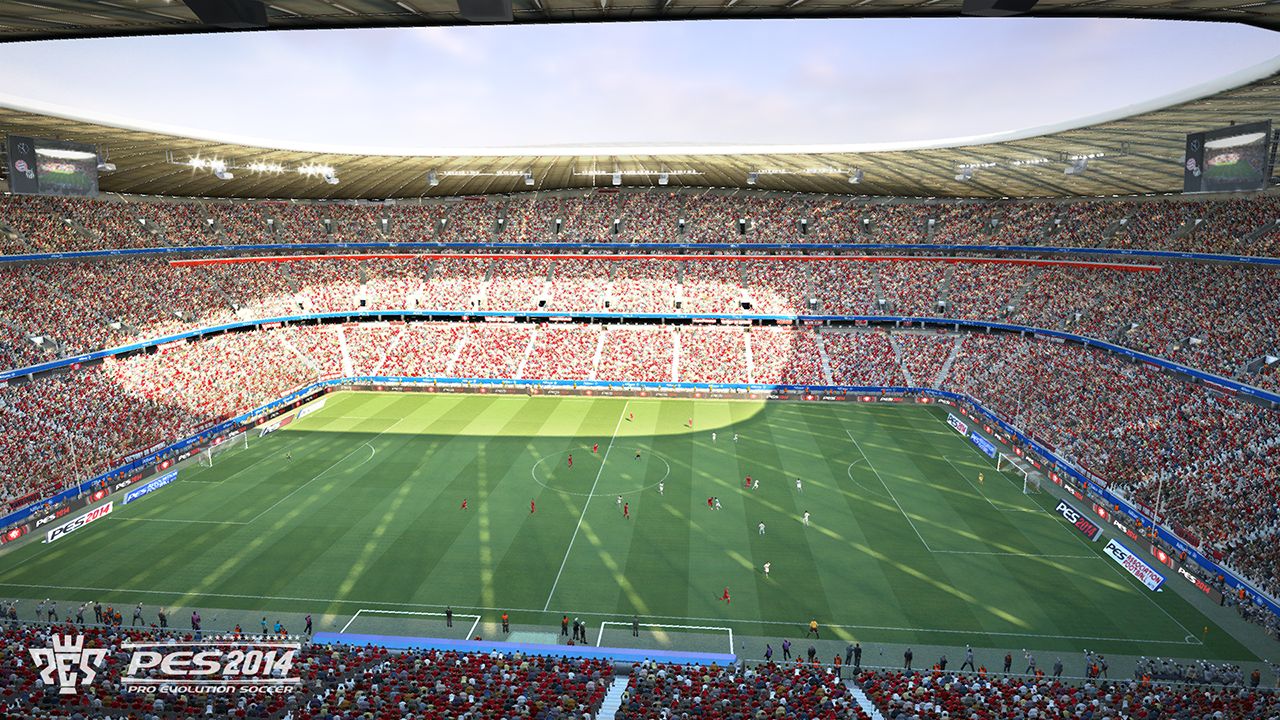 We had a chance to play a couple of full matches in PES 2014 on the show floor, and for the most part all of the features described above were evident. The game instantly felt smoother and more attractive to play, animations looked realistic and ball physics didn't leave you scratching your head. It wasn't an easy time by any stretch, as PES remains a franchise true to its dedicated and hardcore audience. However, by implementing a number of these additions – though some admitted have existed in other soccer games before – the new footy sim should be ready for a much wider audience.
Time will tell if the team at Konami made the right gamble in letting FIFA get a head start on next-generation consoles. But with that comes a reassurance that the developers are set on creating the best experience possible on current hardware with the new engine. All likely in preparation for a next-gen jump in the next version of the game. From what we've played, things are looking promising this year and the new engine could make a big difference. Look for Pro Evolution Soccer 2014 to launch later this year on PlayStation 3, Xbox 360, Windows PC and PSP.
Comments
blog comments powered by Disqus