Fuse Review
A merely competent shooter that lacks personality
In addition to the Xenotech weapons, there are guns dropped by enemies that can be picked up. These weapons are the generic sniper rifle, shotgun, machine gun, semi-automatic, and others that have no special abilities but can factor into the type of character you are playing with. For instance, Isabel (Red-Head) has a medical beacon she can throw to heal everyone, thus grabbing a sniper rifle gives her a chance to stay out of the fray until she is needed as a medic. Through skill trees, weapons selections, and the tactics used, there is a rhythm to Fuse that can be addicting and rewarding.
But there are still issues that plague the experience, even when playing with friends. The level design leaves something to be desired, as pretty quickly you will be able to figure out what enemies are about to attack you based on the layout of the room. Also, the game only has a handful of enemy types, Insomniac are forced to artificially ramp up the difficulty by throwing wave after wave of enemies at you. It creates a very wash, rinse, repeat style of combat that grows tiresome after a couple hours into the eight-ish hour long campaign. These enemies continue to exemplify a cookie-cutter style used in Fuse.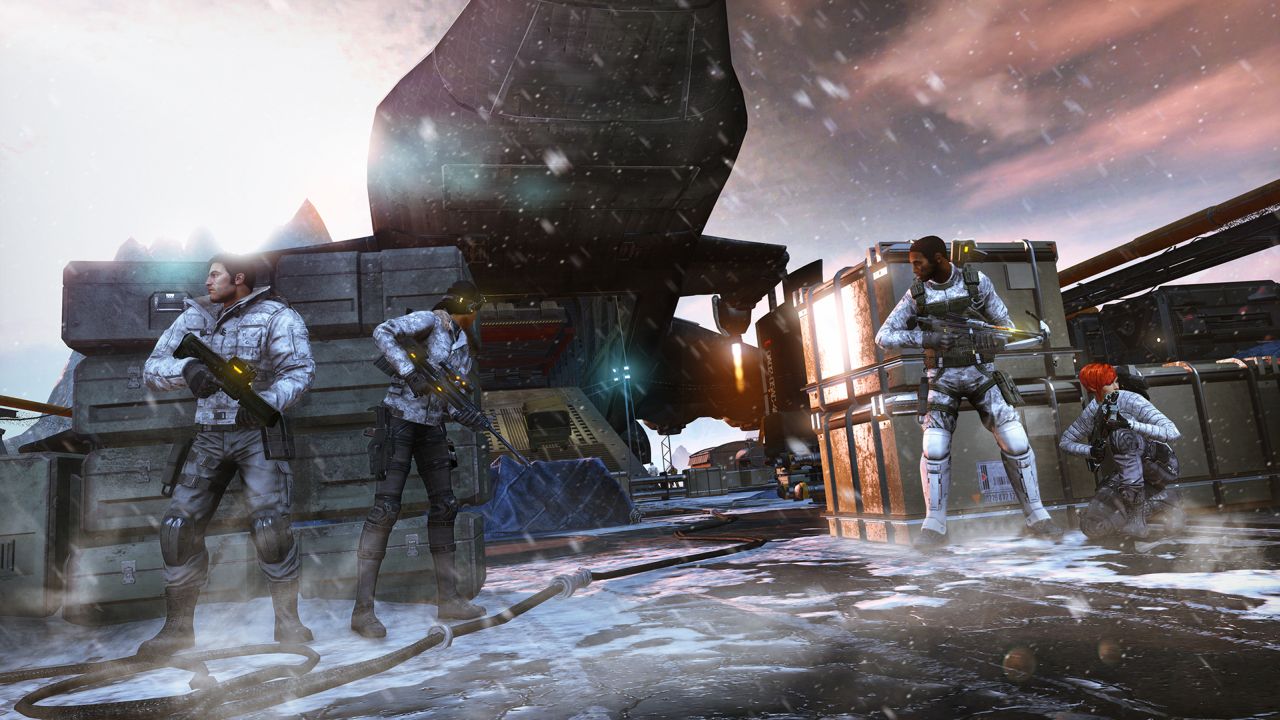 This blasé attitude continues to the art-style, where Insomniac spin their wheels trying to imagine a not-too-distant future. Exteriors are given a contemporary design, with very industrial interiors, like something out of an Evil Lairs R' Us catalog. Whether in India, Sheng Island, or even a space station, the interiors all look relatively alike. While the globetrotting in Fuse gives a nice breath of fresh air to the exterior, ranging from snowy mountain caps to an Indian Palace, the variety feels manufactured, like a reward for beating the last level. In the end, Fuse's art does nothing to stand out.
The lack of nuance extends its reaches to all other corners of Fuse. The score feels like a dubstep remix of Hans Zimmer's work on Inception, with blaring horn ringing throughout the games' entirety. The sound design is noisy, unrefined and lacking any subtlety. Everyone sounds like they're talking over their radio and every line delivery has a half-second lag to it, killing any punch the zippy Whedon-esque dialogue might have had. Between the score, the constant noise of gunfire, and lack of ambiance, Fuse often degrades into a painful and confusing aural experience.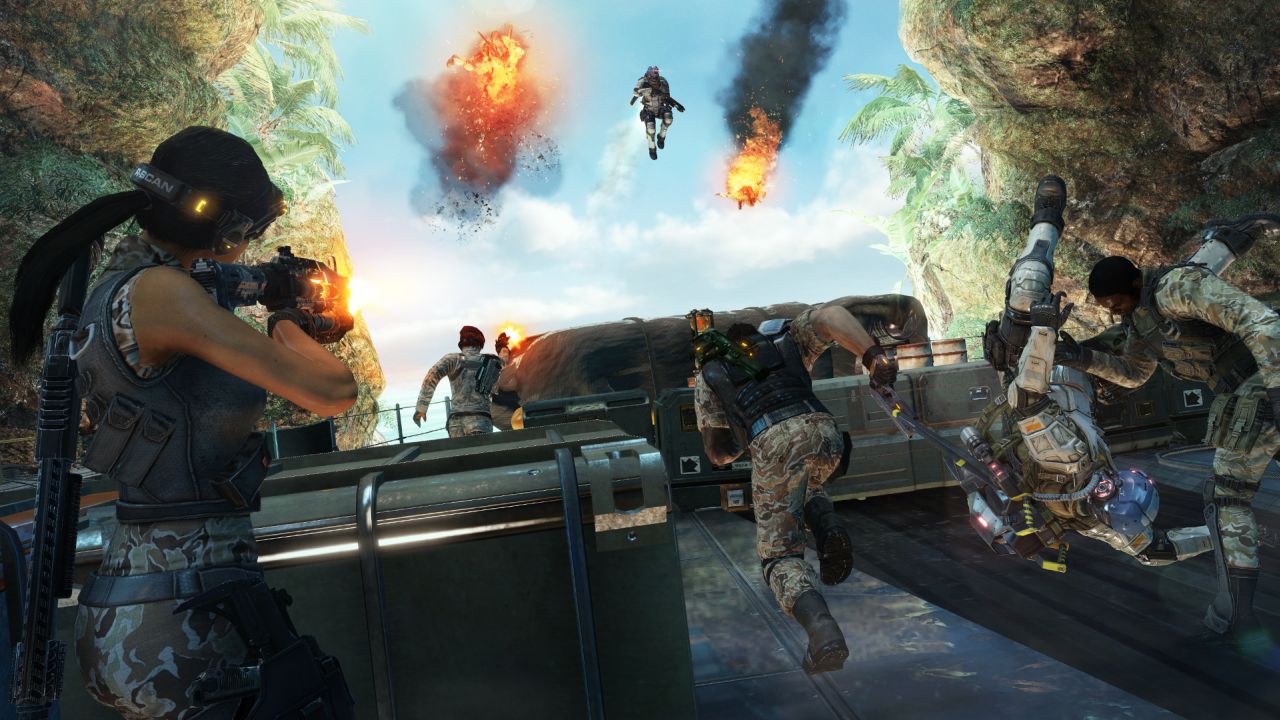 After beating the campaign, players can continue their co-op experience in Echelon, a spin on the popular Horde Mode. It's not much unlike the campaign with wave after wave of enemies pouring into a semi-natural arena for players to survive. Occasionally, Echelon mode will change things up, having players defend a Fuse Cell, or reach a weapons cache before it is emptied. It is not all that deep, but players can earn XP for their characters and collect Fuse credit to gain Team Perks. Echelon is definite challenge - especially compared to the campaign - and almost worthless without a human partner, but is a decent way to pass a couple hours.
That is almost how one can sum up Fuse - a decent way to pass the time. As far as shooters and multiplayer go, Fuse is a small fish in a giant ocean, with plenty of games that can provide the same experience with better quality. However, on its own Fuse will stand up fine, especially if you're just looking for a new way to spend time with a few friends and aren't looking for a powerful story or gameplay variety. Insomniac has not made a bad game, but one that simply lacks personality, that lacks spice. They may know how to cook, but they aren't proving that to anyone by making the video game equivalent to a frozen pizza.
Our ratings for
Fuse
on PlayStation 3 out of 100 (
Ratings FAQ
)
Comments
blog comments powered by Disqus