Jak and Daxter Collection Review
Like watching a band fall apart after a great first album
This generation of consoles has been starved of the once-loved platforming genre. The PS2 birthed a few series that have just about survived on PS3. Ratchet & Clank, until their recent effort - which all but abandoned platforming - enjoyed a few hits on PS3 and Sly Cooper is about to finally make his PS3 debut. But Jak & Daxter never made the jump. This could be attributed to waning interest in the series or developers Naughty Dog being keener push their Uncharted titles (no complaints from us there) .
So it's down to this HD collection to test the waters to see if gamers are still willing to lay down the cash for the PS2's original platforming pair. With lush HD visuals, trophies and widescreen support, it's an admittedly enticing prospect. Let's dive in.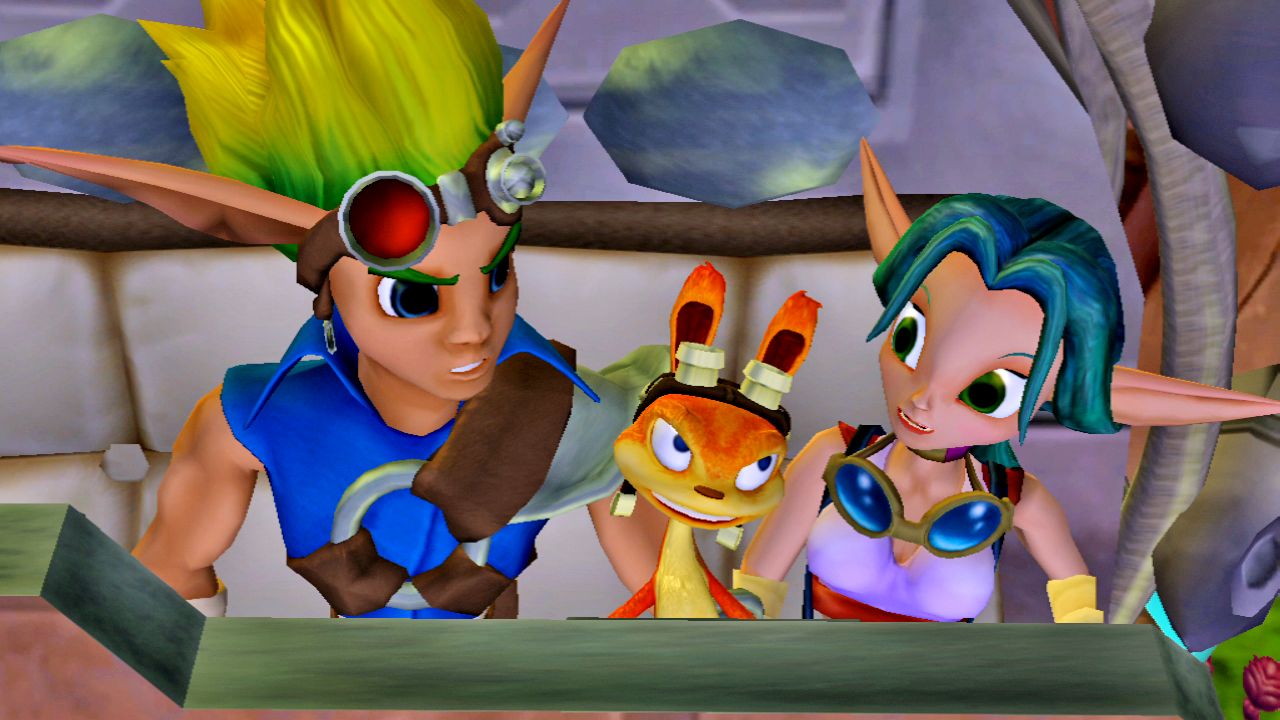 The first game of the trilogy, Jak & Daxter: The Precursor Legacy, was always my favourite of the three, but I was worried that perhaps the old rose-tinted glasses may once again fall from my face as has happened with a few other PS2 games I dusted off recently. I needn't have worried. This is still an excellent game.
Way ahead of its time in 2001, the game holds up exceptionally well today. The complete lack of load times is still technically impressive. The whole game world is linked together in one gigantic hub. Once you've unlocked all areas, it's possible to travel from one end to the other, without even a dropped frame to be seen.
There's a heavy focus on platforming skills in the first game and Jak's skills are peerless. In addition to the now-standard double jump, he has a rolling jump to reach distant platforms and by performing a spin attack in mid-air, he can even hover ever so briefly, to adjust his landing.
The variety available in the missions is pleasing throughout, enemy clearouts, fishing, fetch quests, jungle explorations, climbing mountains, raiding temples, defending villages, herding cattle, catching voles, riding hoverbikes and more. It's never dull and there are usually multiple objectives to tackle at a time, so you don't feel tied-down.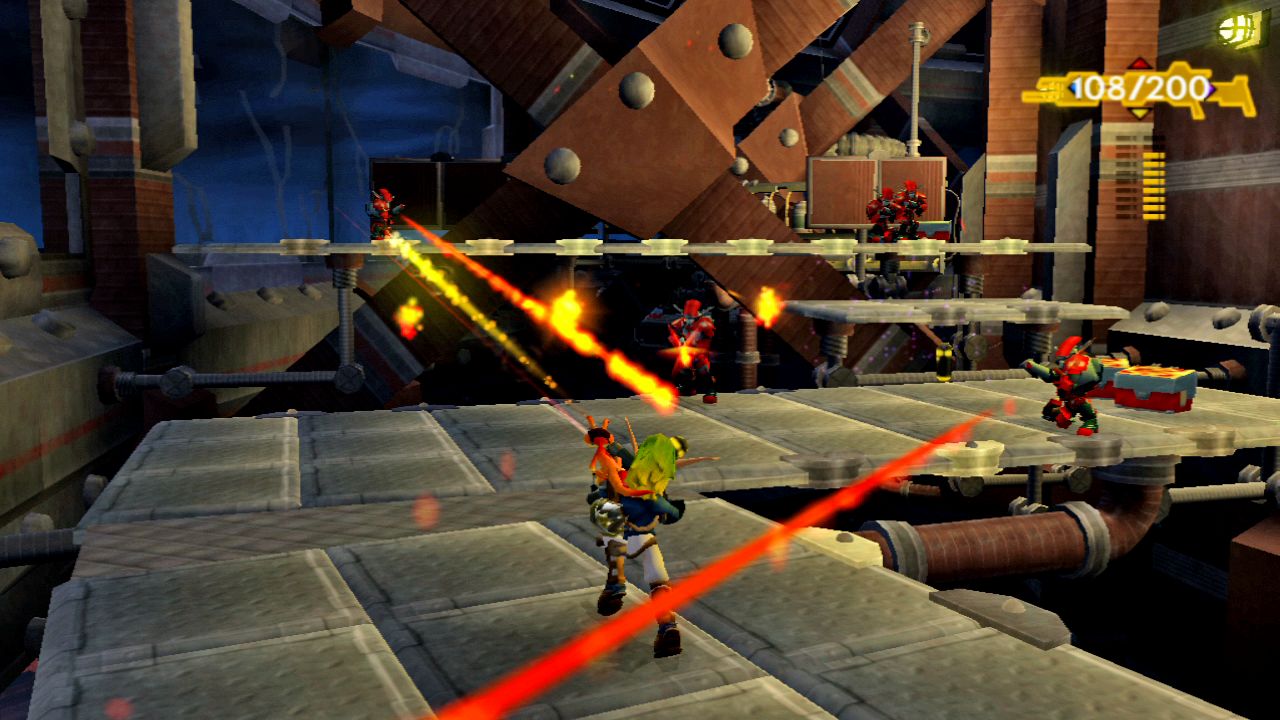 The collectables become an obsession. Power cells are needed to progress in missions and there are plenty of extra ones around too. The more numerous Precursor Orbs are scattered around every stage and the pause menu tells you how many collectables remain in each area, making it irresistibly tempting to find them all.
So enjoyable was the first game, I Platinumed it in a single eight-hour day. The story helps things along at an enjoyable pace. It sees our mute hero trying to find a cure for his friend who was turned into a meerkat-like creature who sits on his shoulder dishing out advice and humorous quips.
Comments