Far Cry 3 Review
Welcome to the jungle, we've got guns and big game hunting
Far Cry 3 is the latest game in the long-running open world, first-person shooter series. Much like its predecessors, there's nothing connecting it to the previous games, except the general gameplay and setting. After visiting the African savanna in FC2, this title brings players back to a tropical island. Assuming the role of a tourist in trouble, players must navigate the vast island in search of his friends while battling the local wildlife, gaining local allies and avoiding the hostile faction. With tons to do, solid gameplay mechanics and only a few annoyances, Far Cry 3 brings the series back on top form.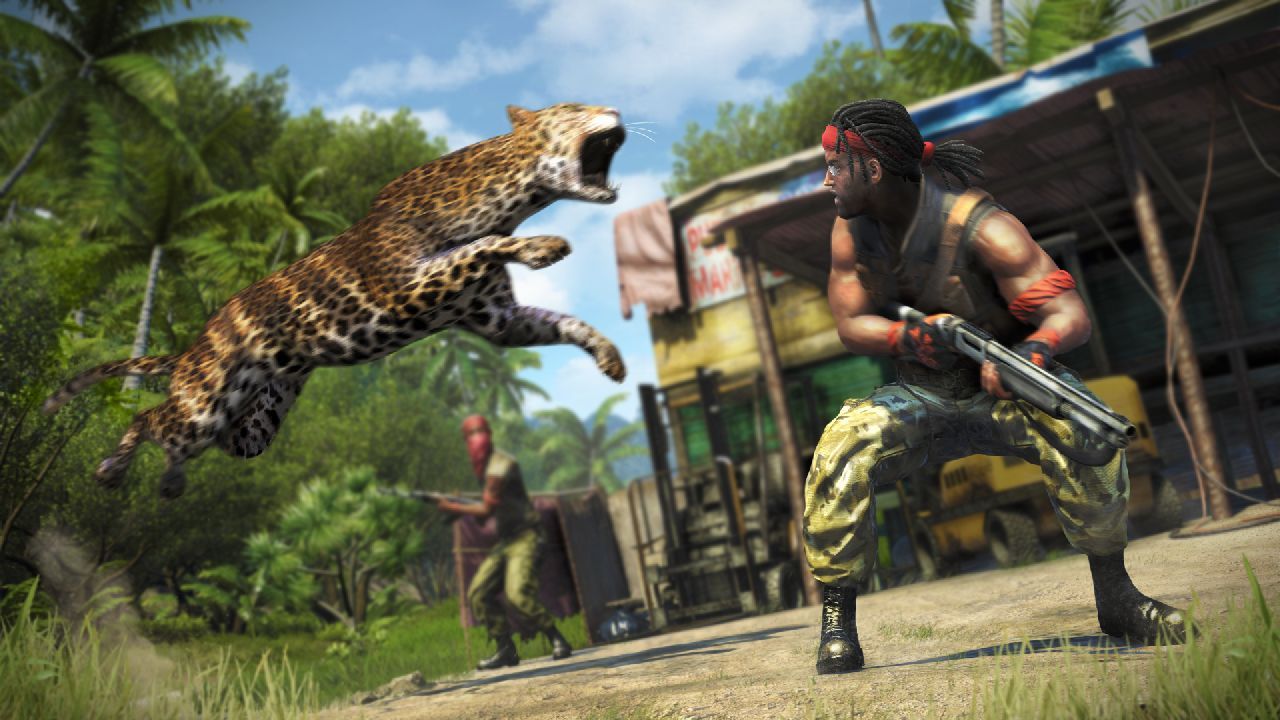 Players will become Jason Brody, who was vacationing on the island with a group of friends when they are captured by Vaas, the leader of a group of pirates. In a polar opposite to Ubisoft's own recently released Assassin's Creed 3, the story of Far Cry 3 begins rather abruptly, and the players are forced to fill in the blanks later. Because of this, the campaign lacks motivation as we're forced to care about the well-being of characters we don't know, and who come across as jerks anyway. Jason himself is highly uneven, still whimpering and doubting himself during story missions after hours of killing enemies and wildlife in the open world. He's also instantly proficient with any weapon, which makes his complaints about being not strong enough fall flat.
You'll meet a variety of strange individuals during the story as you rescue your friends. Vaas is a particular highlight, stealing the spotlight every time he's on screen which is never long enough. He acts in crazy and menacing ways, pushing the game's insanity theme. But at the same time, he is a very typical hot-headed villain – leaving Jason in a deadly situation only to see him escape every time, and he also has far too few appearances for a character that's on the game's box art. After a few escapes and important plot points, Jason finally grows up and takes the fight to Vaas and his boss, leading players on a series of action-packed events. Overall, the game's plot is well structured but often let down by the protagonist and his unlikable friends, while the inhabitants of the island are the real stars. At least, the story feels more personal and relatable than Far Cry 1's monsters or Far Cry 2's politics.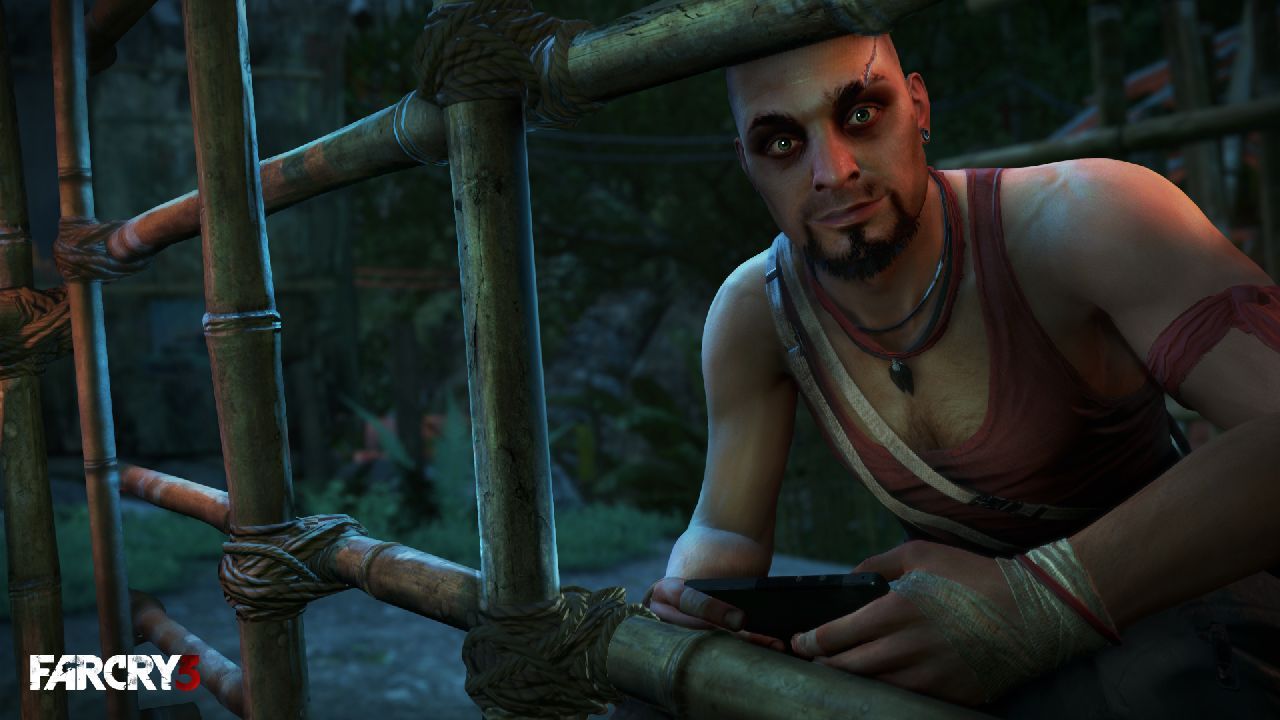 As is customary for the franchise, Far Cry 3 features a vast open world setting. In many ways, as you'll read later, this is much more of a game than Far Cry 2, thanks to not being too bothered with realism and focusing on a fun experience instead. Starting out, the game's map only contains a few points of interest such as enemy camps and radio towers. To reveal a part of the map, players will need to climb these towers and disable the jammers at the top. This unlocks visibility of terrain, animals, plants, and treasures, and makes the world much easier to navigate. Activating these towers also has a great effect on your combat ability – as it apparently allows the island's populace to like Jason and want to give him free weapons.
That's right, as you unlock more of the map, weapons in stores become completely free. The game has a very varied arsenal, from the usual SMGs, pistols, assault and sniper rifles, to series classics like a bow and flamethrower. So instead of buying guns with cash, players would be smart to unlock a few towers instead and spend money on weapon customization. Many of the guns have a couple of item slots, which range from extended magazines to scopes and silencers. All of the weapons feel good and pack good firepower, plus you no longer have to worry about deterioration or jamming. Ammo is scarce, but dead bodies can be looted for extras and cash.
Comments