Dance Central 3 Review
Annual dance franchise continues to stride forward
After Harmonix finished their work on Activision's then-popular Guitar Hero franchise, the company was eventually sold due to financial problems and went independent. Soon after, they became involved with Microsoft in the development of yet another music game. With Dance Central, Harmonix has found success in the latest craze in the industry. As Dance Central 3 arrives in stores, players can look forward to more tracks, expanded modes and features, and probably the best utilization of Kinect do date.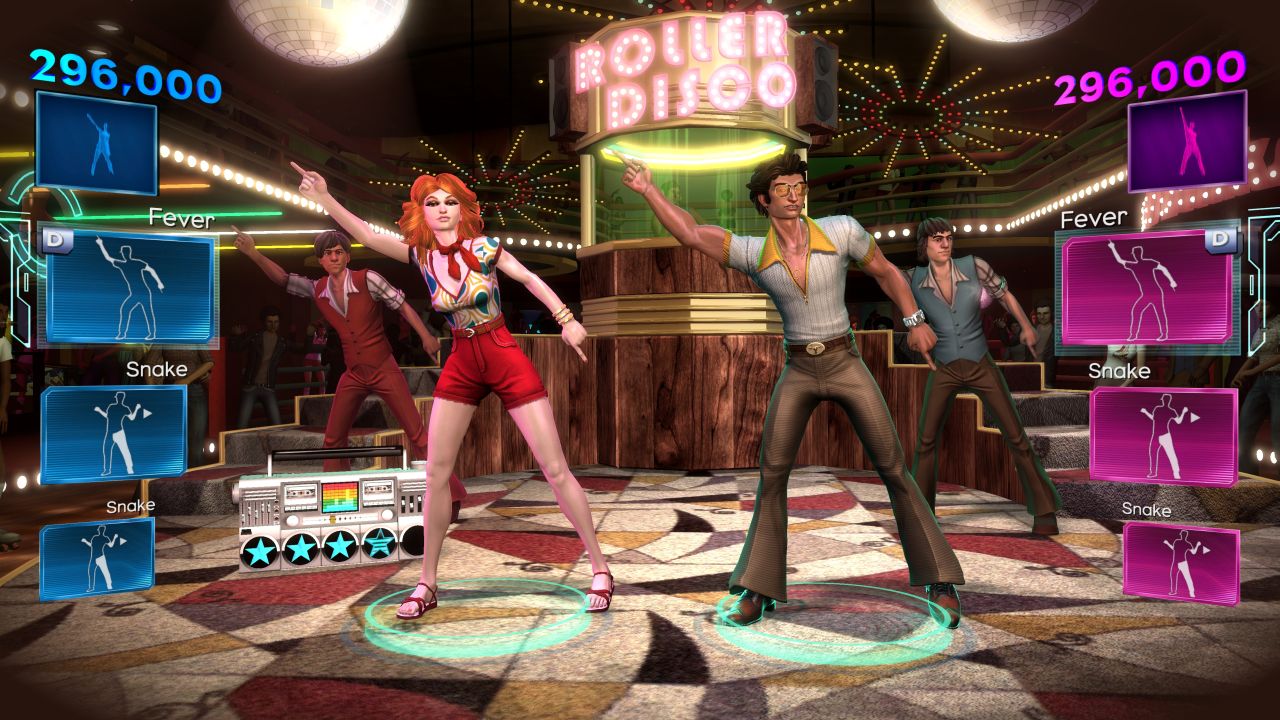 If you're just learning about Dance Central, the name should hopefully clue you in. It's a dancing game, the third in the series in as many years, where you follow on-screen prompts and groove to the music alongside avatars. Thanks to the fact that this is a Microsoft-exclusive series, the Kinect integration is probably the best in the genre, which means that it's the most accurately tracked dance game out there. But even if you still struggle (this time due to your own incompetence rather than the usual hardware fault), Dance Central 3 has a Beginner difficulty for all modes (except story), so that even the most incapable of dancers can try out the game. Further, the title features helpful visual cues if you are out of sync, and there's really no way to fail a song. There are over 40 songs to be found, most presented through the game's new story mode.
Unlike previous titles, Dance Central 3 has a structured offline campaign. The plot sees players working for Dance Central Intelligence Agency and going on a mission to stop Dr. Tan, who appeared as a villain previously. To do so, you must travel through time (you can see where this is going) starting at the 1970s and meet up with characters and crews that players will recall from the past Dance Central games. This means that the game's track selection and dance moves span a number of generations, letting you prance around to both 50 Cent and Vanilla Ice. Needless to say this makes the game the most diverse and encompassing entry in the series, though the focus is still on more recent tracks.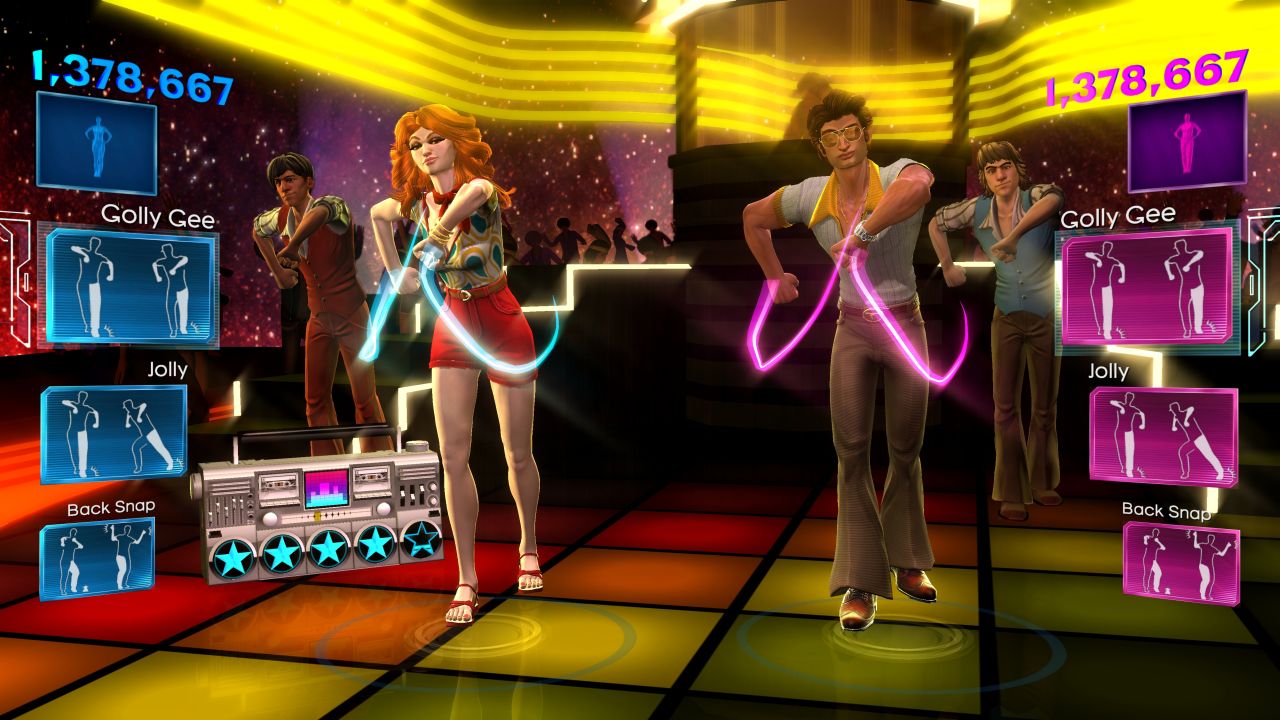 Playing through the campaign is now tracked with level progression, boss dance-offs, and unlockable characters, giving users more replay value than before. In order to progress from one time period to the next, a mechanic exists where the players must find and accurately perform special moves during a song. If that move happens to be particularly challenging and located at the end of a song, you could be potentially stuck. Failing means you have to restart and play the whole thing over, until you get to the end and have a shot at making the right move again. It's a design decision that makes sense in theory, but turns out to be prohibitive to player progress and more annoying than it should be.
Mutliplayer is still also a key offering for the series, and though online play is still not an option, Dance Central 3 has a couple of new modes to spice things up. Keep the Beat asks players to dance as they like, as long as you're in sync with the music, making it a great and easy party game. Strike a Pose asks you to do just that, and it's a neat but not very deep distraction. Playing with others is still capped at just two simultaneous dancers (unlike other games in the genre), but a new Crew Throwdown mode enables for competitive gameplay with up to 8 participants. In Make Your Move mode, players are challenged to a dance-off with their opponents, as you try to repeat the moves shown. With so many modes to choose from, and easy jump in/out play, multiplayer remains a strong suit for Dance Central 3. Oh, and even the new story mode can be played by two people cooperatively.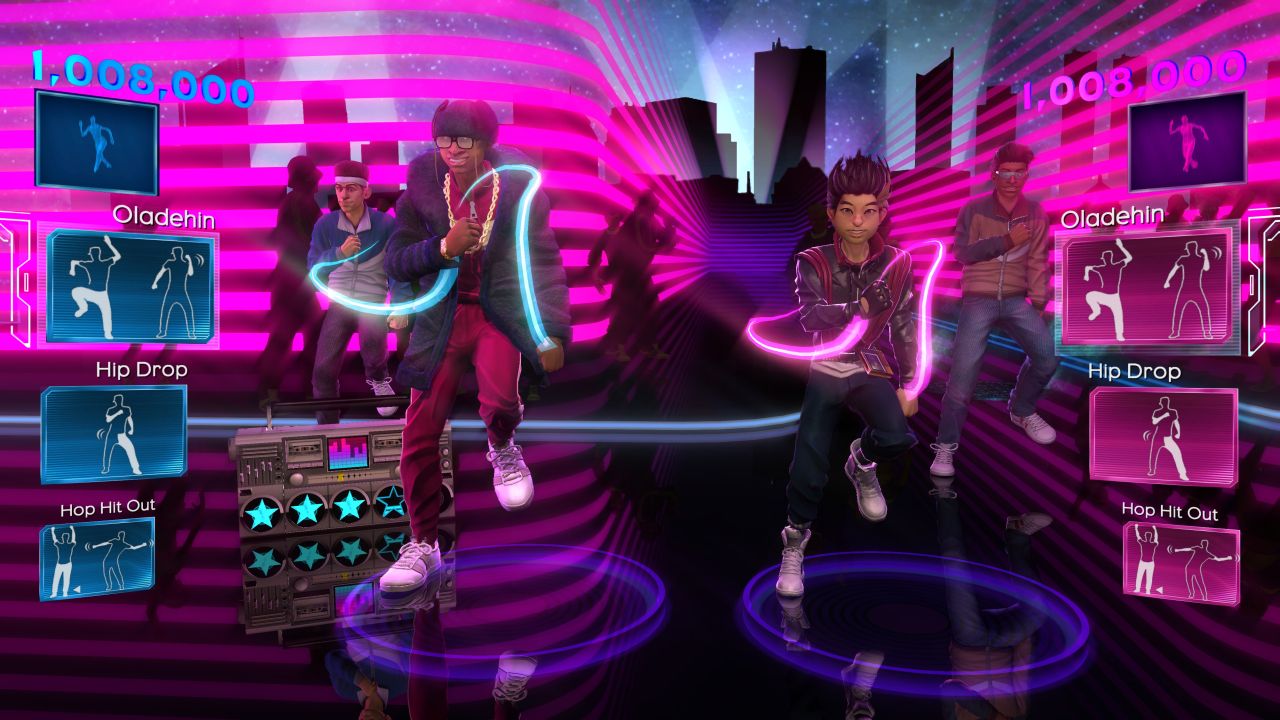 With a decent price tag and superior Kinect integration, Dance Central 3 has a lot of things going for it. The new story mode and level progression offer a deeper experience, and beyond that annoying hidden move, everything works out well. Multiplayer remains stellar, with more modes and interesting challenges to tackle, though only two can play at once. Put that together with the game's signature visual style and a wide-ranging soundtrack, and Dance Central 3 becomes a real leader of the genre.
Our ratings for
Dance Central 3
on Xbox 360 out of 100 (
Ratings FAQ
)
Comments
blog comments powered by Disqus