McPixel Review
A unique little game which tries to amuse rather than amaze
A lot of indie games have pixelated graphics. This is usually due to budget constraints, or to add to the overall artsy style of the game. McPixel is an indie game with pixel art graphics, but it is not going for the visual effect. In fact it is attempting quite the opposite. It is a comedy game, so to supplement this, the visuals are almost hilariously bad. At times the characters on screen are in the distance and are literally made of just a handful of pixel blocks. You cannot help but crack a smile when watching the animations of these minimalistic sprites. Luckily making you smile is the aim of McPixel, the first game to be released via Steam Greenlight, and thankfully the humor does not stop there.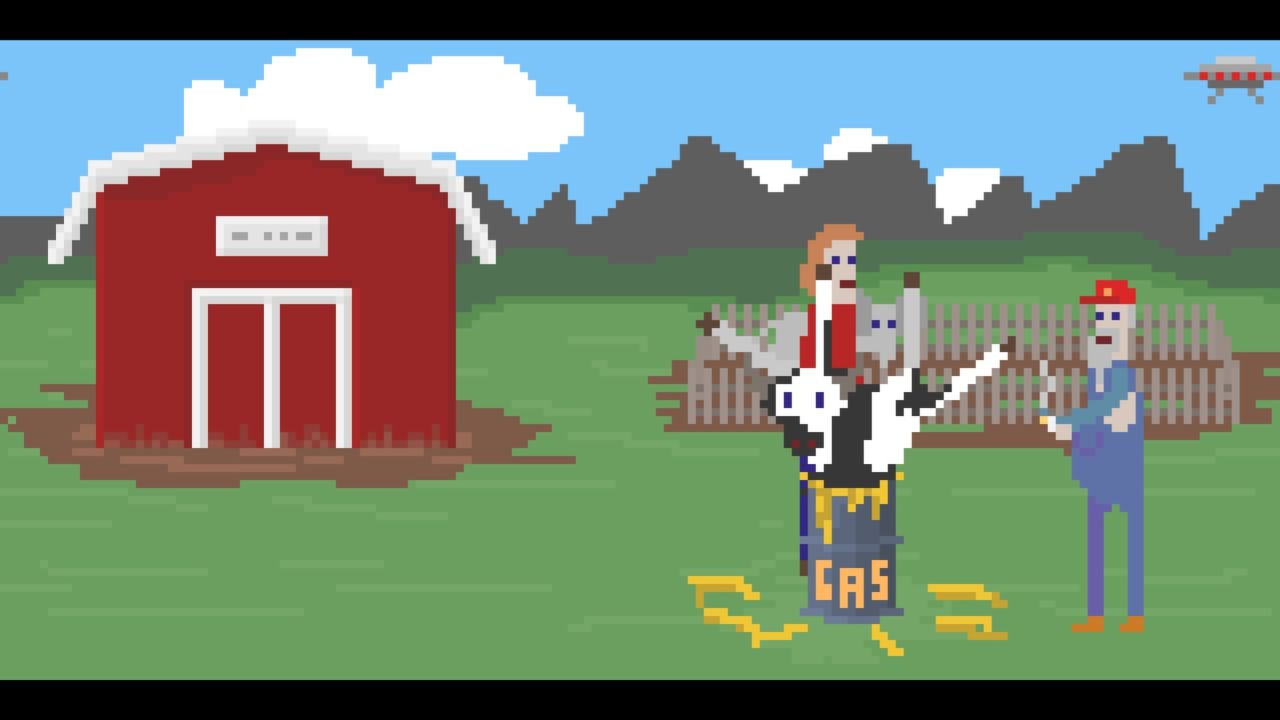 You play as McPixel himself, and in each of the one hundred levels that the game boasts it is your job to "Save the day". Somewhere in each level is a bomb, and you must prevent it from exploding. However, you only have twenty seconds to do so, or the bomb will explode and you will have to move on. The game is split up into Chapters, and then into smaller chunks called Rounds. Each round consists of six levels, which loop continuously until you have saved the day in each of them.
To stop the bomb from exploding, you click on things. You could try doing the obvious in each situation. For example, if you can see the bomb, you could try picking it up and throwing it out the window. Seems logical, right? Well, McPixel is more a game about humor than strategy, and doing what seems best probably will not turn out how you planned. It seems that our hero's favorite action is to kick things, whether they are inanimate objects, or people, or highly dangerous explosives. It never fails to be funny when you think you might have found the solution to a level, only for the character to simply walk up and just frantically kick what you clicked on. Most puzzles can be solved in one or two clicks, so the action comes at you fast. Make a mistake and the bomb explodes regardless of the timer, so actions have to be chosen carefully. The main thing you have to remember when playing each Round is what you have already attempted in each level. It becomes a case of trial and error in some cases, where you simply click on something available and wait for the level to come round again if you fail, but it rarely feels like a chore.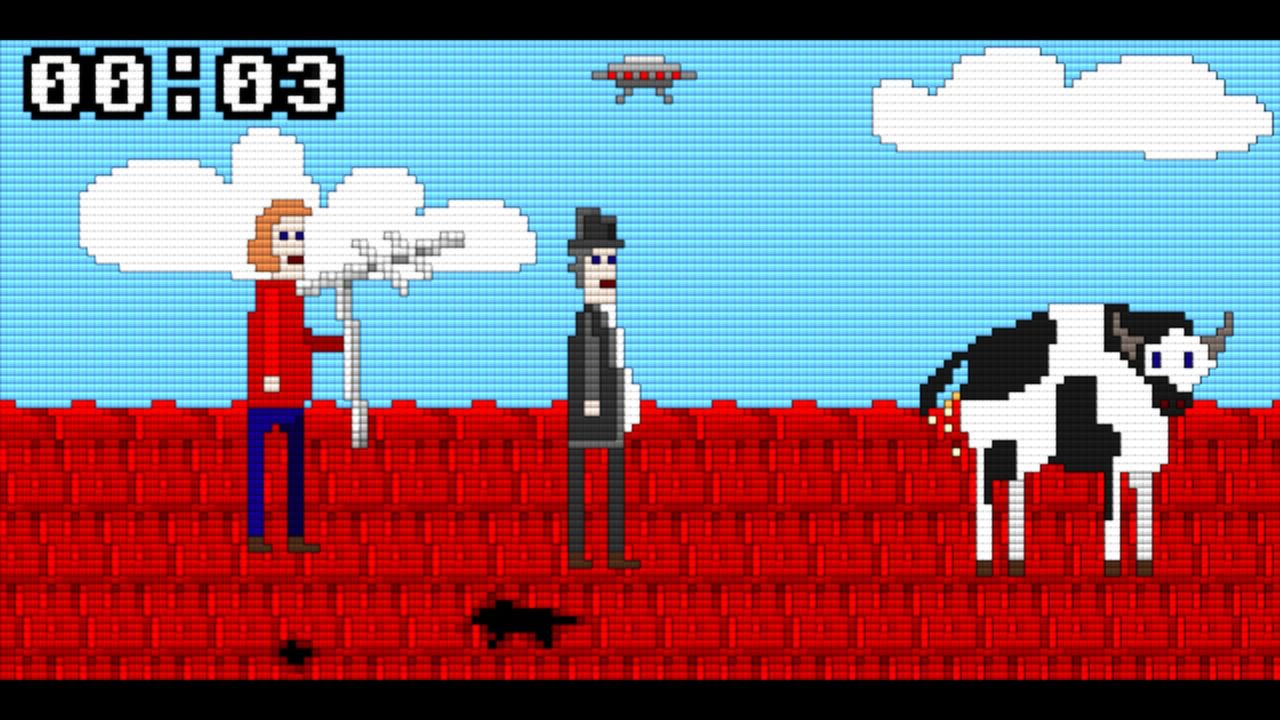 The game delights in throwing you off track. Many levels seem to have a hilariously senseless solution, which makes it all the more funny when you try everything you can think of, only to have the most simple action possible be the correct one. An early level sees McPixel putting out a fire by urinating all over it. Naturally, when I was faced with a fire later in the game I clicked on it, expecting the same outcome. I should have learned by then that it would never be that simple, as I watched our hero fling himself helplessly into the flames. The humor is crude at times, with more than its fair share of human waste jokes. It is forgivable however, as there are plenty of funny moments besides these. When faced with a half naked man in a shower room with a stick of dynamite and a bar of soap on the floor nearby, I feared the worst. Thankfully, the answer was nothing to do with the soap.
Comments
blog comments powered by Disqus