Tony Hawk Pro Skater HD Preview - E3 2012
Skating down the memory lane
Over the past few years, the Tony Hawk's franchise has endured some tumultuous times. With competition from games like EA's Skate, the series has been under pressure to innovate and provide a new experience for consumers. The latest effort and twelfth game in the series is a HD amalgamation of the series featuring classic levels from Tony Hawk's Pro Skater and Tony Hawk's Pro Skater 2. THPS:HD is being published by Activision and developed by Robomodo and is set for release on Xbox Live Arcade and PlayStation Network in Summer 2012. In short, it's Tony Hawk's getting back to its roots.
The gameplay style is reminiscent of the first two THPS games. Unlike THPS3 and onwards it has done away with mechanics such as reverts, to focus on tricks, grinds and manuals in order to pull off combos and rack up those obscene scores. We also have the classic gameplay modes making a return such as high score runs, SKATE letters and finding hidden DVDs (replacing the tapes of yore) within each level.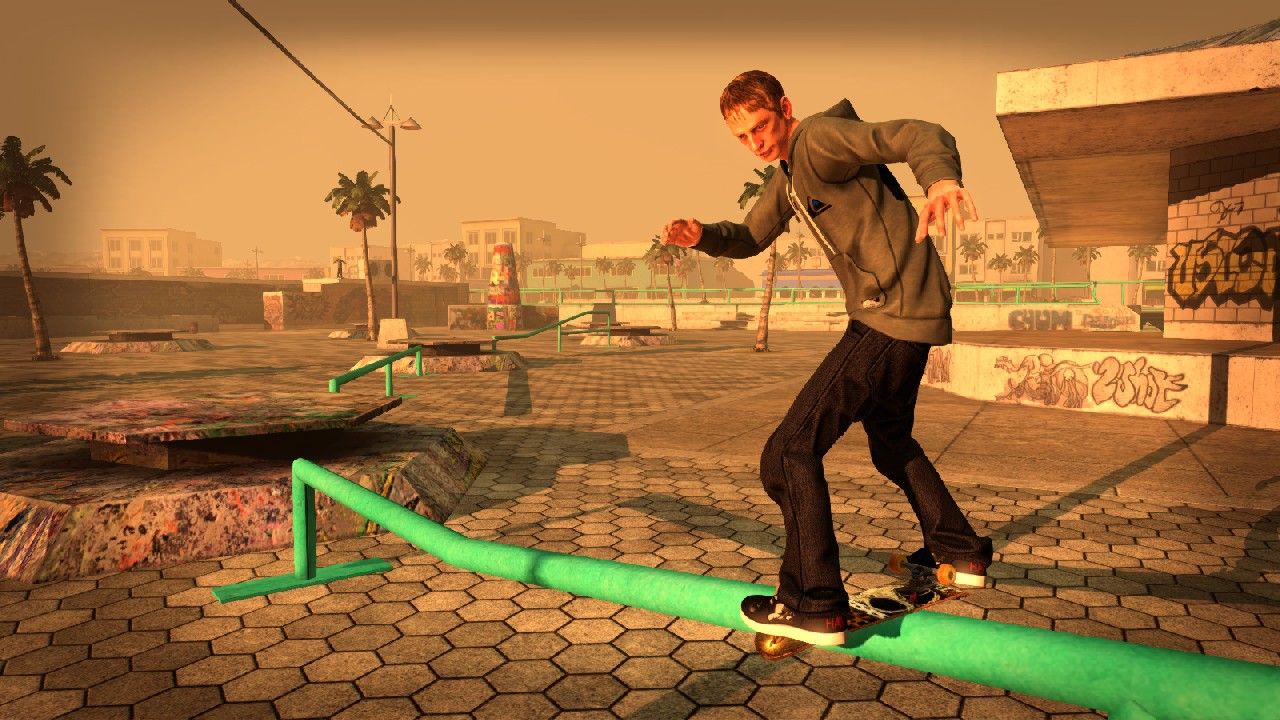 Classic skaters return as well, including my personal favorites, the master of flatland tricks Rodney Mullen and Bob Burnquist. We also have the titular Tony Hawk, Chris Cole, Eric Koston, Nyjah Huston, Andrew Reynolds, Rodney Mullen, Lyn-z Adams Hawkins (Pastrana), and Tony's son Riley Hawk.
Levels making a return are the Warehouse, School 2, Mall, Phoenix, Hangar, Marseilles and Venice that have been updated graphically and model-wise.
We've got four modes of online play (yet unannounced) and online leaderboards. There's also downloadable content arriving post-release, which will be levels from THPS3. The exact levels and new characters will be announced soon.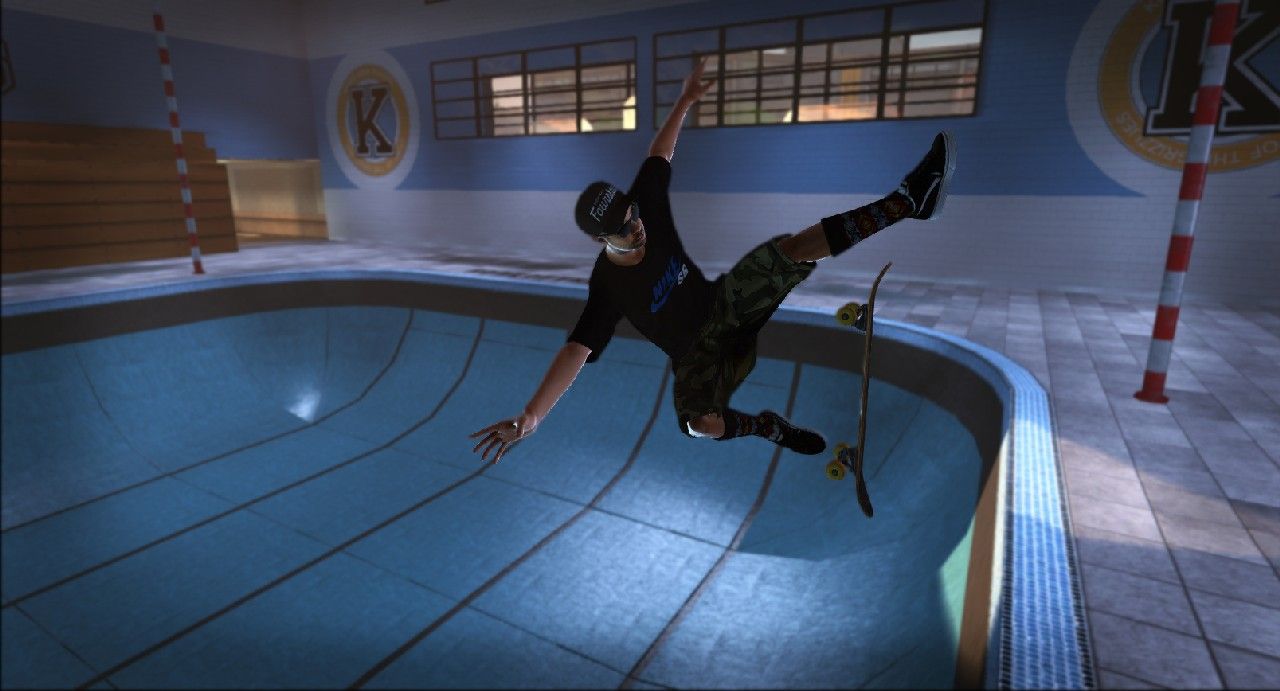 While at E3 I had the opportunity to get skate through my nostalgia in the Hangar level (THPS 2) and the eponymous Garage level from the first game. Mechanics, as mentioned, haven't changed much, but reverted to the classic style and it took me a minute to wonder why my reverse tricks weren't working. After overcoming this, I got back into the swing of things easily, with my muscle memory and combo lines returning in waves. It plays very smoothly, and is in essence, is a scaled down version, which may be trickier for newer players to the game.
The graphics and engine have also had a complete overhaul. This new THPS is not simply a case of tweaking the resolution and texture packs. The game has been remade in a completely new engine for the PS3 and Xbox 360.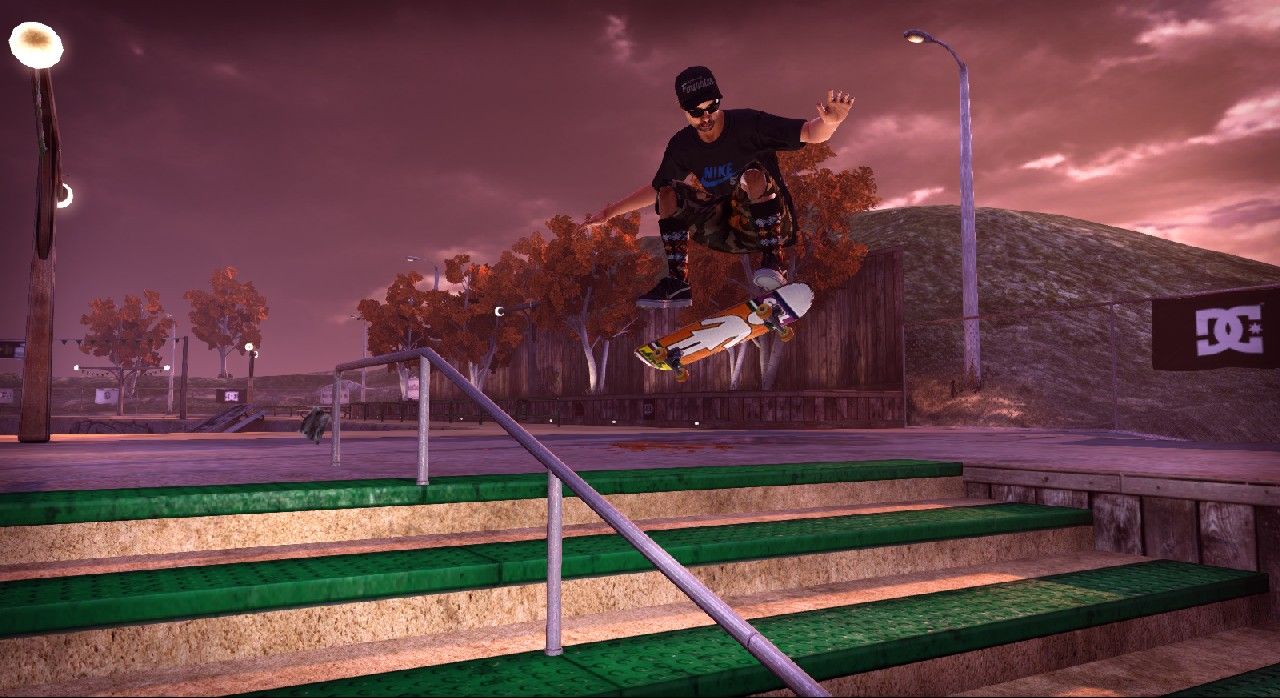 Another large part of all Tony Hawks games was the soundtracks. Making triumphant returns for the ska, punk and alt. rock fans are Goldfinger, Powerman 5k, Lagwagon, Millencolin, and Bad Religion. New tracks include Pigeon John, Lateef the Truthspeaker, Pegasus XL, and Apex Manor.
Tony Hawks HD will be $15 (US) and for its price, fans of both the new and old games should find it quite the bargain. As a long time supporter of the game who found himself falling out of sync with the series after they stopped using numbers (barring Underground), I think it's a nostalgic trip that while not breaking the mold, will at least remind us why we fell in love with the franchise in the first place.
Comments