Hitman Absolution Preview - E3 2012
We once again step into the stylish shoes of Agent 47
Continuing on through a side alley, we come across a dog in a caged area. It barks, drawing the attention of nearby mechanic. Using Instinct Vision, the paths update and we see that the man is now heading towards the dog to investigate. We subdue the man, throw the dog a bone, and take up the mechanic disguise. A trespassing warning disappears, as we're now wearing appropriate clothing for the area. However, other mechanics in the area are likely to recognize that 47 isn't really a mechanic, so there is a blend in feature that lets the agent cover his face as he walks by potentially exposing situations. We then arrive at a garage, where another one of our targets is hanging out.
47 discovers a wrench in the area. As always, we could simply melee-kill the man, but creativity provides for higher scores. So we throw it under one of the raised vehicles, and as the man comes over to investigate, we drop the car on him. Things are getting heated now in the area, so we move along. In the next area, a few enemies are standing around, but one guard is out of view and by himself. He is quickly dispatched with the wire, and we take on his clothing. This time, things likely won't go so well, since the guards will recognize 47 isn't someone they know, so we grab a tomahawk lying nearby. With 5 or 6 targets in clear view, we throw the weapon, while pulling out our dual pistols. As the first enemy falls, all other enemies are marked by the player, and Hitman pulls off an execution shot on all of them before they get a chance to react. It's a mechanic that's often seen in games these days, particularly Splinter Cell.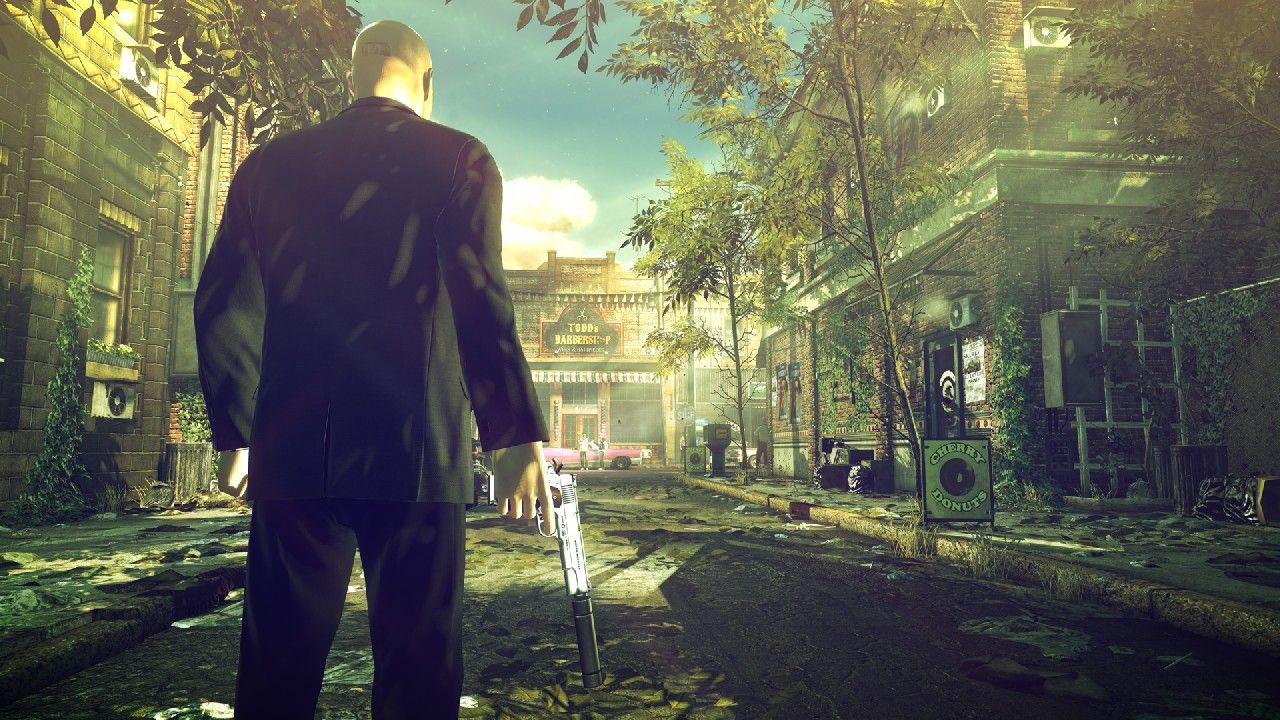 We've made it to the rear entrance of the bar now, where our final target is. Climbing to the second storey, a barber is there preparing for work, and we take him out and grab the clothes. As it turns out, the final hit is waiting for a shave. 47 makes his way to the shop, takes out the guard, and gives the target a very close shave, indeed. This is where our demo concluded.
The game was also playable on the show floor, giving us a chance to see how Hitman handles and what the tactical options are. This level was short and much more strategic compared to the presentation. We were in China Town, at a large square with many NPC people walking about, with our target located right in the thick of the crowd. Most of the E3 attendees we saw playing the game eventually ended up in a shooting gallery. And though during our own hands on, we spent diligent amount of time trying to isolate the target, there wasn't much we could do before our patience ran out to avoid raising the alarm. In other words, the silent solutions are there, but we didn't have time on the show floor to properly execute all of them – so instead we got a feel of agent 47's gun skills, which are solid, and the use of cover is crucial to survival.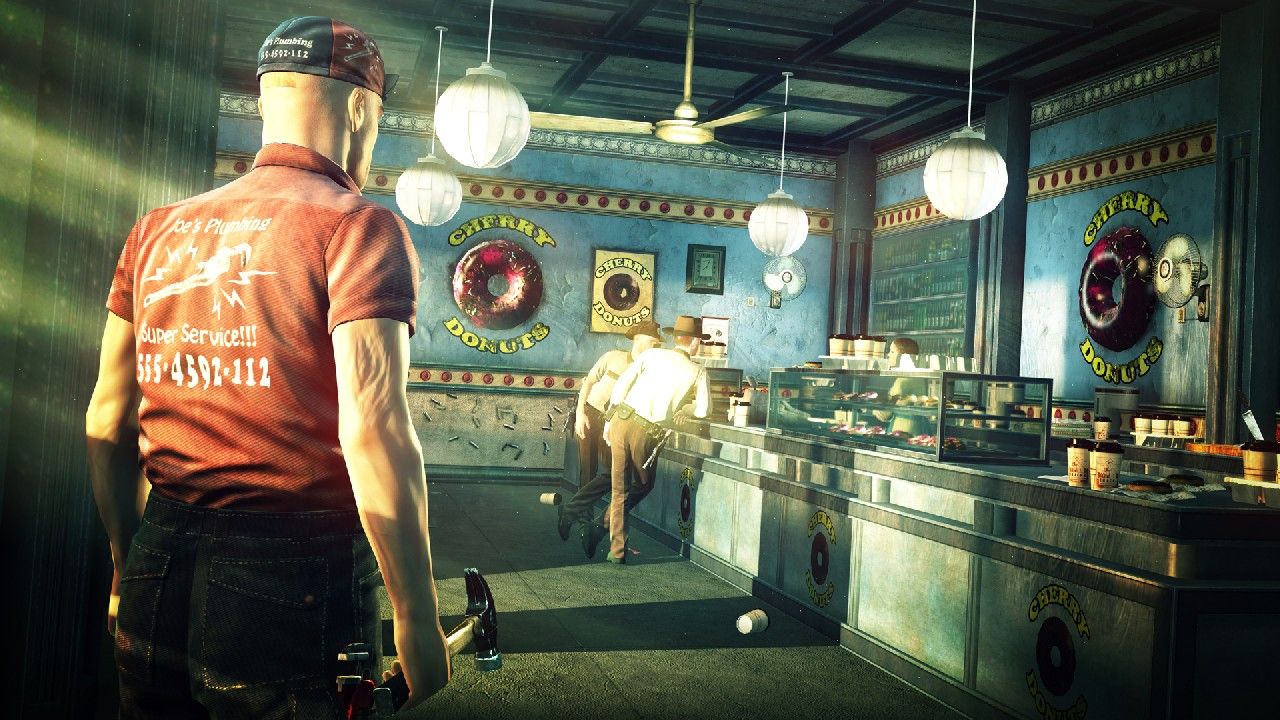 So, as you can see, this year's Hitman Absolution showing clearly dictates that the series is ready to move on from its roots. With Instinct Vision, and large but potentially linear level design, this isn't the same Hitman as we once knew. This doesn't mean it's any better or worse, but simply different. Players looking for a challenge can always turn off the in-game hints and try for the highest mission ranks, while those new to the series can enjoy being a deadly assassin without multiple retries and waiting patiently for a long time to study enemy patterns. Hitman Absolution is slated for release in November 2012.
Comments
blog comments powered by Disqus