Burnout Crash Review
This arcade deviation from the popular racing franchise is a bit too cheesy to be all that enjoyable
While this may be tied specifically to my experience and others may not have this problem, I found the game's many challenges (earning you stars used to unlock new levels and different vehicles) to be fairly difficult. Typically, I found myself earning anywhere from 0 to 2 stars per intersection and game mode without having to replay the level heavily. This necessary replaying could be by design which is a bit upsetting, but it is fitting with the game's arcade mentality overall. Either way, try not to be frustrated if you find yourself having to go back and play previous intersections over and over in order to gain enough stars to progress further.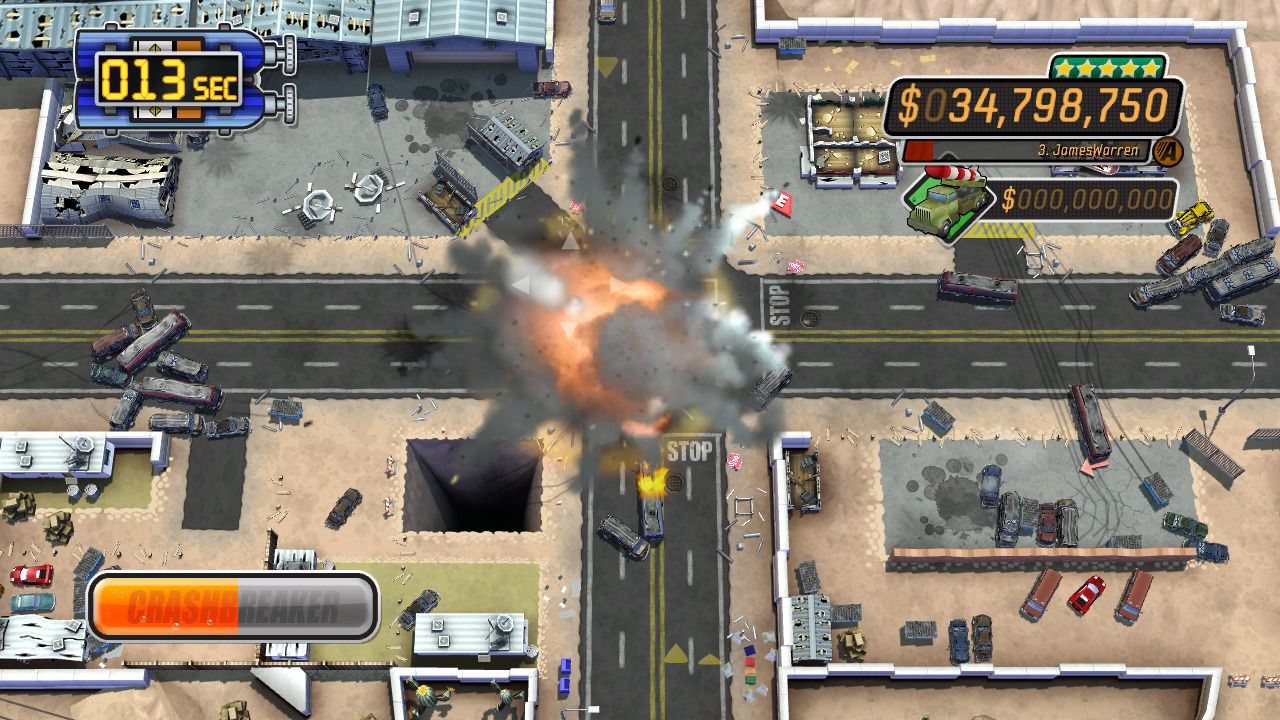 A game like this screams for multiplayer modes featuring two-player simultaneous crashes and pass-the-controller hot seat play. Unfortunately, Criterion decided to keep multiplayer entirely out of the picture for those without Kinect and to give those that do own a Kinect a frustrating and just unnecessary way to play the game. Known as Kinect Party, Burnout Crash's multiplayer has you and your opponent taking turns playing across the game's different intersections and instead of using the traditional controller, you lean back and forth around your environment to shift your car's direction and perform some kind of humiliating action in order to set off your Aftertouch explosion. Simply put, it is a dreadful way to play the game and a massive misstep in terms of the game's multiplayer potential. It also cuts a lot of value and content out of the game for those without a Kinect.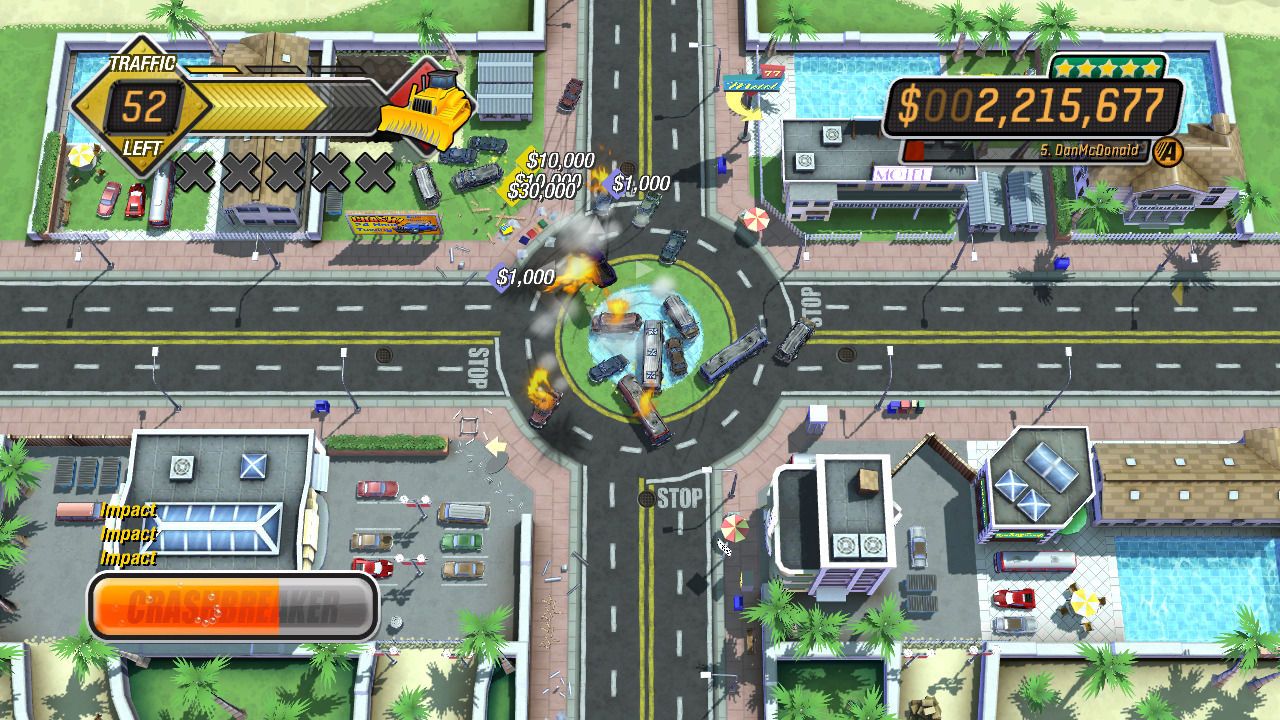 Burnout Crash is an amalgamation of the basic concepts of Criterion's original Crash mode, removed from the impressive visuals and realistic art direction that previously added so much, coupled with a pinball sensibility that comes off just a bit too cheesy to really be all that enjoyable. The entire game feels a bit half-baked and like something that could have been much more enjoyable without the gimmicky 80s pinball machine aesthetics and complete abandonment of anything even slightly reminiscent of the previous Burnout titles. Fans of arcade-style games may find a lot of fun to be had with Burnout Crash, but other, more serious gamers and fans of the previous Burnout titles beware. This may not be the Crash Mode you were looking for.
Our ratings for
Burnout Crash
on Xbox 360 out of 100 (
Ratings FAQ
)
Comments
blog comments powered by Disqus