Burnout Crash Review
This arcade deviation from the popular racing franchise is a bit too cheesy to be all that enjoyable
One of the most memorable aspects of the Burnout series over the years has been the Crash mode first making its appearance in Criterion Games' Burnout 2 all the way back in 2002. After this first inclusion, it became a staple of the franchise, continuing to make regular appearances throughout the series before evolving into Showtime mode in 2009's Burnout Paradise. Burnout Crash, Criterion Games' new downloadable entry in the Burnout franchise, is at the same time a simplification and evolution of this tried and true formula. Entirely re-skinned and set aside from the other gameplay elements, Burnout Crash comes off as a mixed bag of solid ideas coupled with lackluster design and presentation.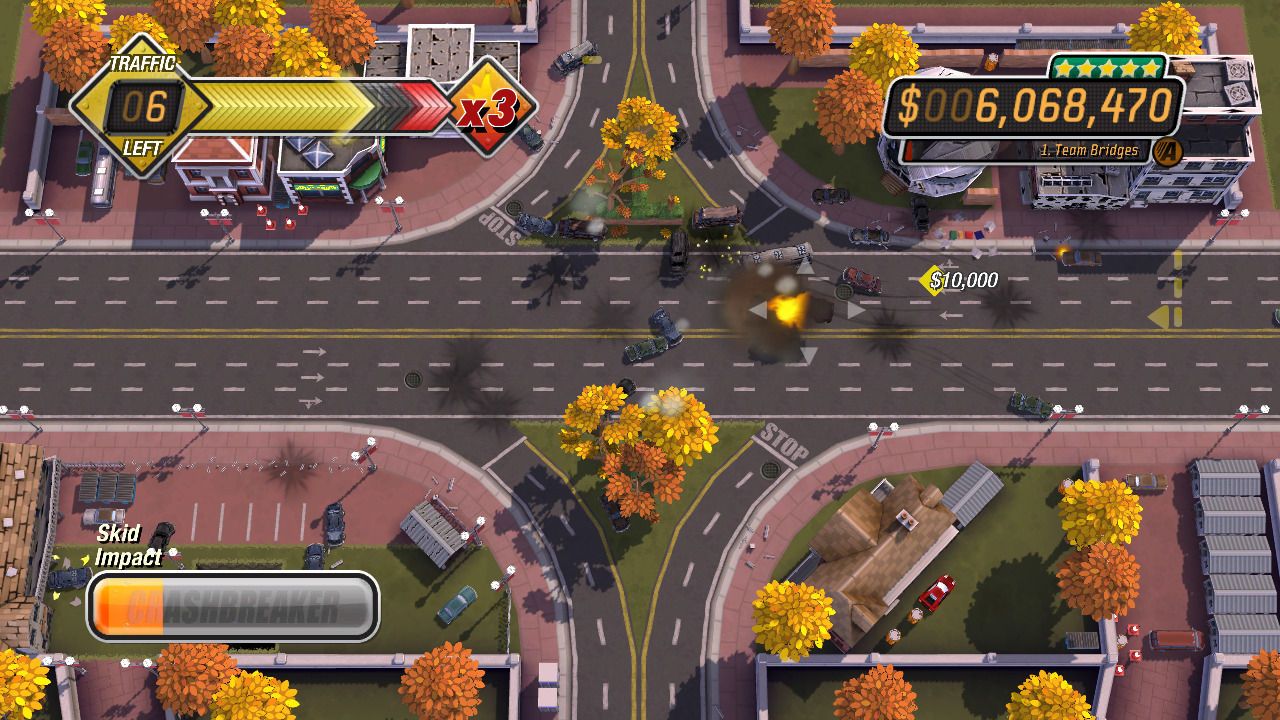 At a basic level, Burnout Crash plays like the standard Crash mode found in previous Burnout titles blended with pinball (minus the flippers). You pick from one of eighteen different intersections to play on, carefully drive your car into the intersection inciting a wreck, then utilize the game's explosive Aftertouch feature to blow up your surroundings and send your car flying in such a way as to keep the wrecks piling up and the buildings blowing up. In the game's primary mode titled Road Trip, you are tasked with continuing the wreck as long as possible until you either let five vehicles escape unscathed or wreck enough cars to trigger all of the intersections' different events - such as making massive sinkholes appear, spawning a level-clearing tornado, or even causing a huge plane crash that ends the level and gives you a massive point boost. All throughout this mode, players are given a number of smaller challenges that can act to lower your missed vehicle counter, block off portions of the intersection, etc.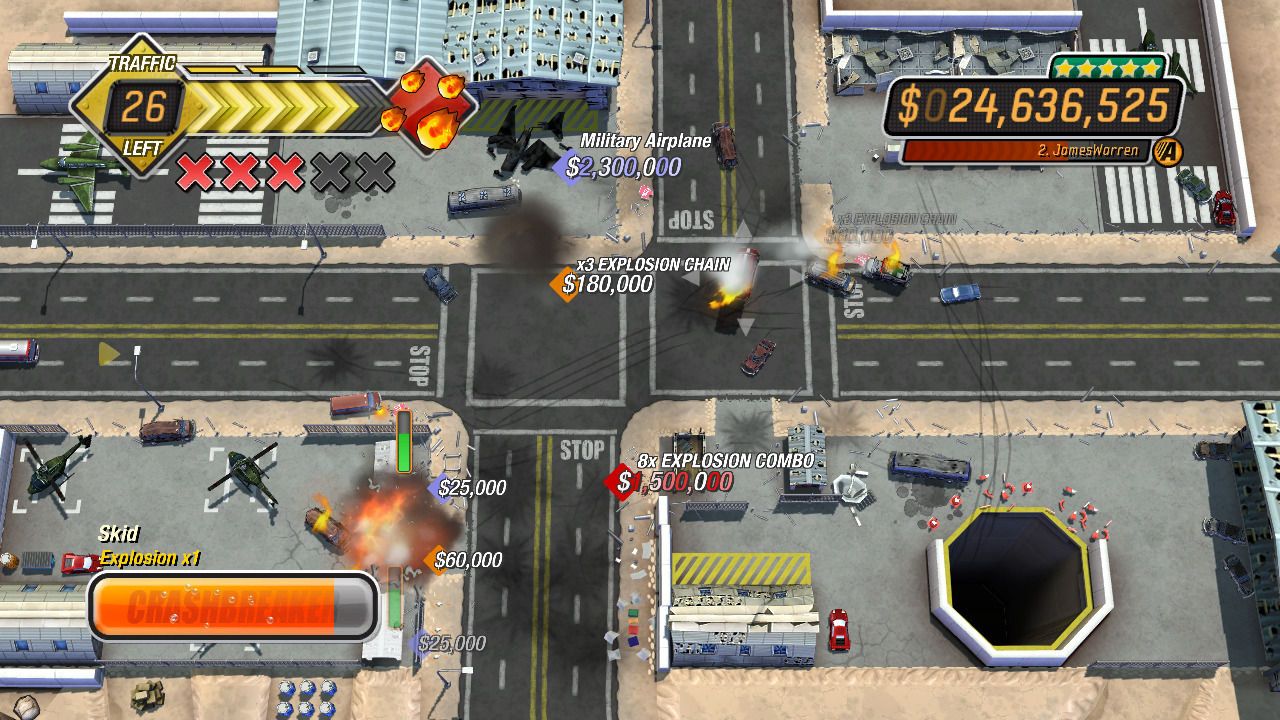 Two additional game modes come off as being somewhat confusing and a bit half-baked. Not so aptly named Rush Hour and Pile Up, the first has you simply attempting to cause as much damage as you can within 90 seconds without a penalty for missed vehicles; while the second provides a limited number of vehicles, and challenges you to keep fires burning across buildings and vehicles as long as possible. Rush Hour is a bit easier to understand and to play than even the default Road Trip mode. It feels a bit odd that it wasn't made the primary play mode. Pile Up is just a bit strange and not very satisfying. It's clear they had to stretch things a bit in order to get a higher number of game modes which I'm not sure was entirely necessary in the end.
Comments
blog comments powered by Disqus