The Last Remnant Review
A Unique RPG from Square Enix
The Last Remnant is a unique RPG released March of 2009 by Square Enix. The Last Remnant isn't part of a series and is a stand-alone game that takes place on a fantasy-fiction type world. Square Enix is no novice when it comes to RPGs, they practically coined the RPG genre with game series like Final Fantasy and Dragon Quest. They did provide something unique and new to this genre with The Last Remnant. The battle system is one they've never used before, and the game is very open as far as where you choose to go and what you chose to do, offering gamers side quests and item hunting that can end up extending the game life many hours.
The story follows an 18 year old boy who gets caught up in the biggest war their world has seen for 1,000 years. Throughout the game, he searches for his kidnapped sister and ends up fighting for the lives of his planet's people.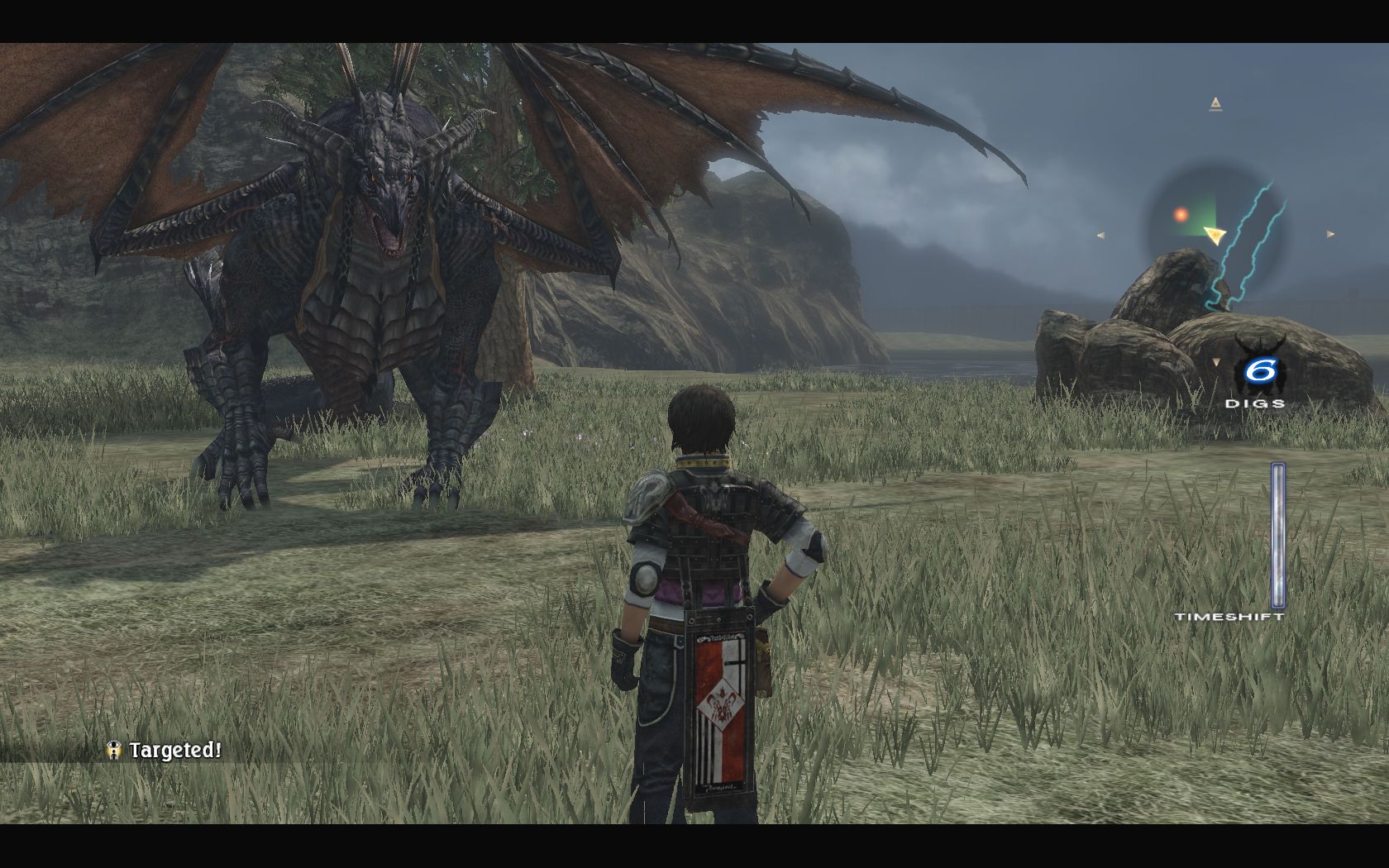 The story takes the player through an expansive storyline, meeting different races, countries, and environments, and is quite enthralling. Cut scenes help to further wrap you up in the settings, but aren't shown that often. If Final Fantasy 10 from Square Enix felt like one long movie with little game play in-between, The Last Remnant feels quite the opposite. So much time can be spent exploring side quests, farming for items/gear, and leveling up your troops, that you can go for hours before seeing the next cut scene or getting back on track with the storyline.
While the battles are turned based, much like most RPG titles from Square Enix, the Battle system is different from anything Square Enix has done before. This can be a good or bad thing for Square Enix fans. While the feel of a new turn-based battle system might be interesting and fun to learn, it may be too different for those that feel Square Enix should stick to the basics—that, as well as the learning curve for this new battle system is quite hefty. Even after playing halfway through the game it's not guaranteed that you'll understand all that's going on during the battle sequence. If this is the first game you pick up made by Square Enix, you'll be in for a unique experience with this game.
For weapons, you generally get to choose between swords, polearms, clubs, staves, or axes. You also get to use shields, if not wielding a two-handed weapon, if defense and evasion are desired. Some of the weapons in this game are really beautifully rendered which makes watching the battle sequences more enjoyable.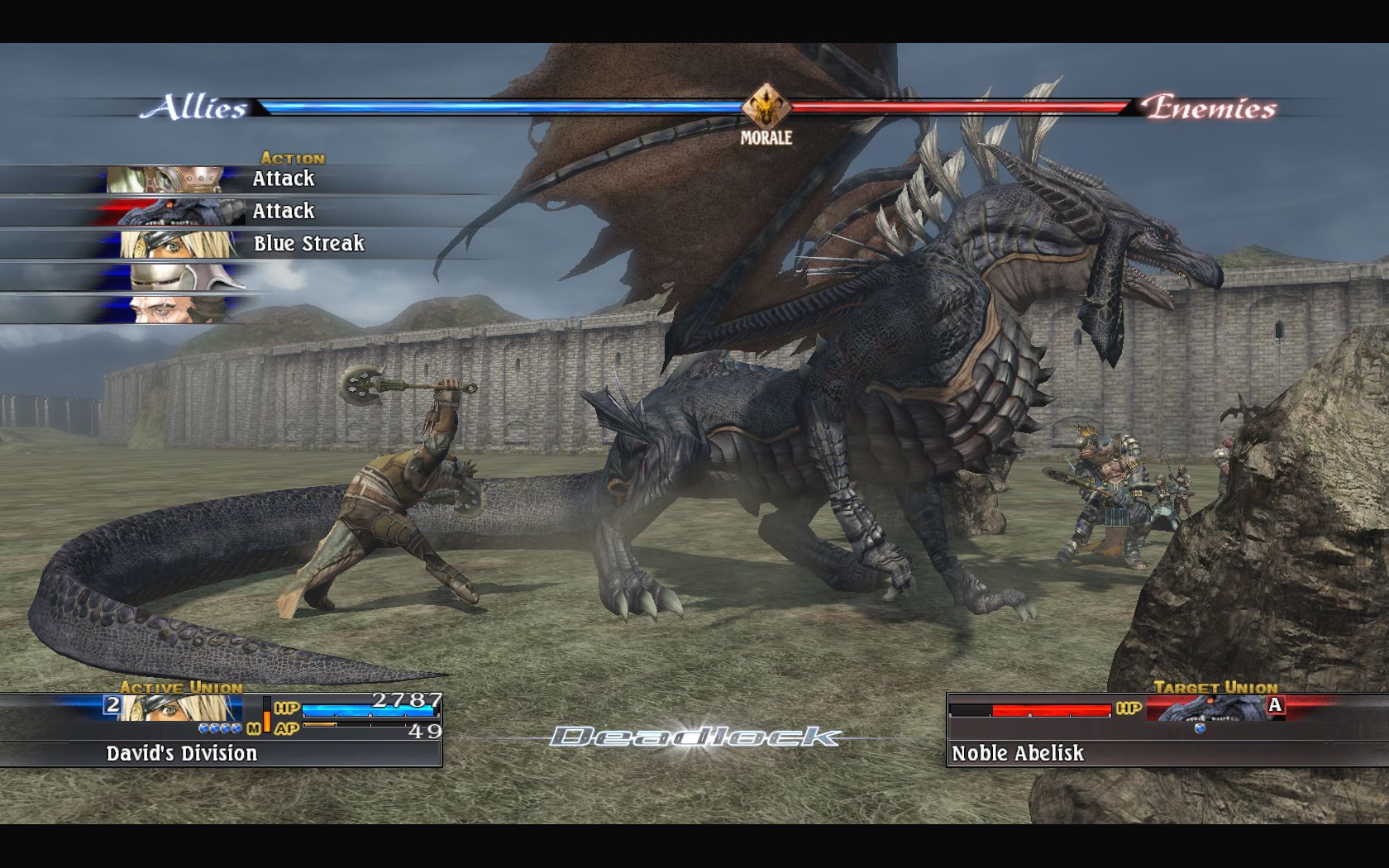 The enemy list is a strong suit of the game. There are a lot of different enemies to come across and engage. A great amount of detail was put into making each enemy unique and equipped with a couple different abilities. There are also rare enemies to hunt down to acquire rare items from. Most of the time these rare enemies don't appear until after you revisit an area, but this makes coming back to areas you've already visited worth the while and fun to revisit. However, that having been said, there are some enemies that use certain abilities that get you pretty mad at the game. Whether it's an ability that reinforces an already powerful mob with double the amount of enemies on the battlefield (and those reinforcements can use the same reinforce ability) or be it a move that resurrects one of your units and causes them to fight against your own troops, there are some abilities that just don't help in making it fun for the player.
The boss battles both helped and hurt the game—depending on the boss. Some bosses you face feel more your level while others, even after upgrading your troops for a ridiculous amount of time, are overpowering. If you win against the overpowering bosses, it's usually due to luck. Another thing with these ultra hard boss battles is the fact that sometimes, you're not allowed to save game progress for a while between events. You'll watch a cut scene five minutes long, fight a boss, find out that there's another boss battle after that, but only after watching another five minute cut scene. If you fail, you have to watch all cut scenes over again along with going through any previous boss battles you already won. It can get pretty monotonous and downright frustrating.
The leveling system in The Last Remnant is different from other Square Enix games. You aren't shown how many experience points you have gained from a battle, nor are you shown how many experience points are needed in order to advance to the next level; instead, individual attributes of a character advances, such as: health points may increase, they may learn new abilities to use, learn magic spells, upgrade old abilities, or gain some extra defense. There are many areas in which a party member can skill up, and you generally have around 15 characters in your party so almost every fight someone is going to skill up, if not multiple characters skilling up simultaneously.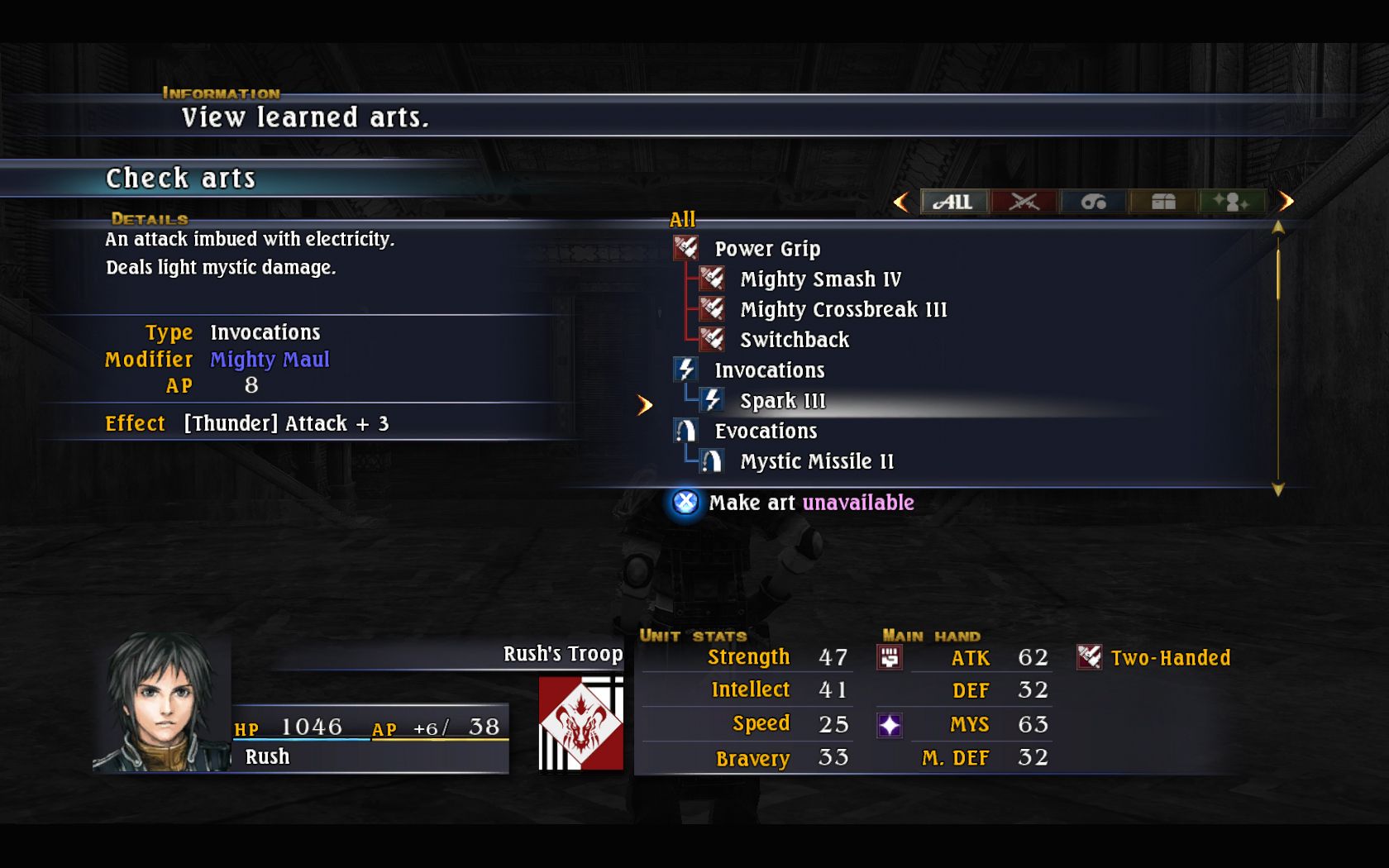 While there are some great songs in this game for the battle music, city themes, and zone songs, some of these tracks get used for other zones and don't change that often. This causes the songs to get old fast. Dialog in the cut scenes is, for the most part, well written. One major weakness with the characters speech is the battle dialog. Each character says about the same thing every battle. One huge relief I found is that you can turn their voice volume down or off completely.
Environments are large scaled and epic. They really put a lot of detail in creating history and depth into cities, wildernesses, and dungeons through intricate visual details. Although the graphics are top notch for their time (using the Unreal Engine 3), there is a major design flaw when it comes to timely image rendering—especially for the game's Xbox360 version. This problem happens everywhere, when your in battle, in a cut scene, walking around town, anywhere the camera view changes, there is usually a 1-5 second period of time when the graphics have poor resolution until the game catches up with itself and shows the images the way they're supposed to be.
Overall, this game offers a great deal of innovation to the RPG genre. RPG fans that enjoy a long, intriguing story will be quite satisfied with this title.
Our ratings for
The Last Remnant
on PC out of 100 (
Ratings FAQ
)
Comments
blog comments powered by Disqus
| | |
| --- | --- |
| #5 Aug 7, 2010 21:38:36 (Aug 7, 2010 21:38) | |




| | |
| --- | --- |
| #4 Aug 5, 2010 17:28:20 (Aug 5, 2010 17:28) | |




| | |
| --- | --- |
| #3 Aug 5, 2010 14:04:03 (Aug 5, 2010 14:04) | |




wildkatana

Nice review, it's good to get such a detailed review on a game to know what I am getting before I buy, but without giving away the spoilers and storyline! Thanks

| | |
| --- | --- |
| #2 Aug 5, 2010 13:49:30 (Aug 5, 2010 13:49) | |




cove

+1

Depends on what aspects you like about RPGs. For me, FF13 is the best out of the four because the storyline was really solid and well put together. Really had a mystical feel to it, similar to ff7 I think. Blue Dragon was awesome to, but in a different way. For me it felt a lot like Dragon Quest which I didn't enjoy as much as the rest of the Final Fantasy games. I haven't played Lost Odyssey yet so cant comment there.

| | |
| --- | --- |
| #1 Aug 2, 2010 12:52:48 (Aug 2, 2010 12:52) | |