MLB The Show 22 Review
Still a contender
There has been a fine consistency to MLB The Show over the last decade or so. Across multiple console generations, San Diego Studio's sports franchise has delivered time and time again. They have developed and fine-tuned a formula that works extremely well for the sport. However, the problem with being as consistent as the studio has been is that it can be easy to rest on your laurels from time to time. The adage of why fix what isn't broken would be apt. While this leads to a product that is always enjoyable, it can also lead to a lack of innovation, which is the case with MLB The Show 22.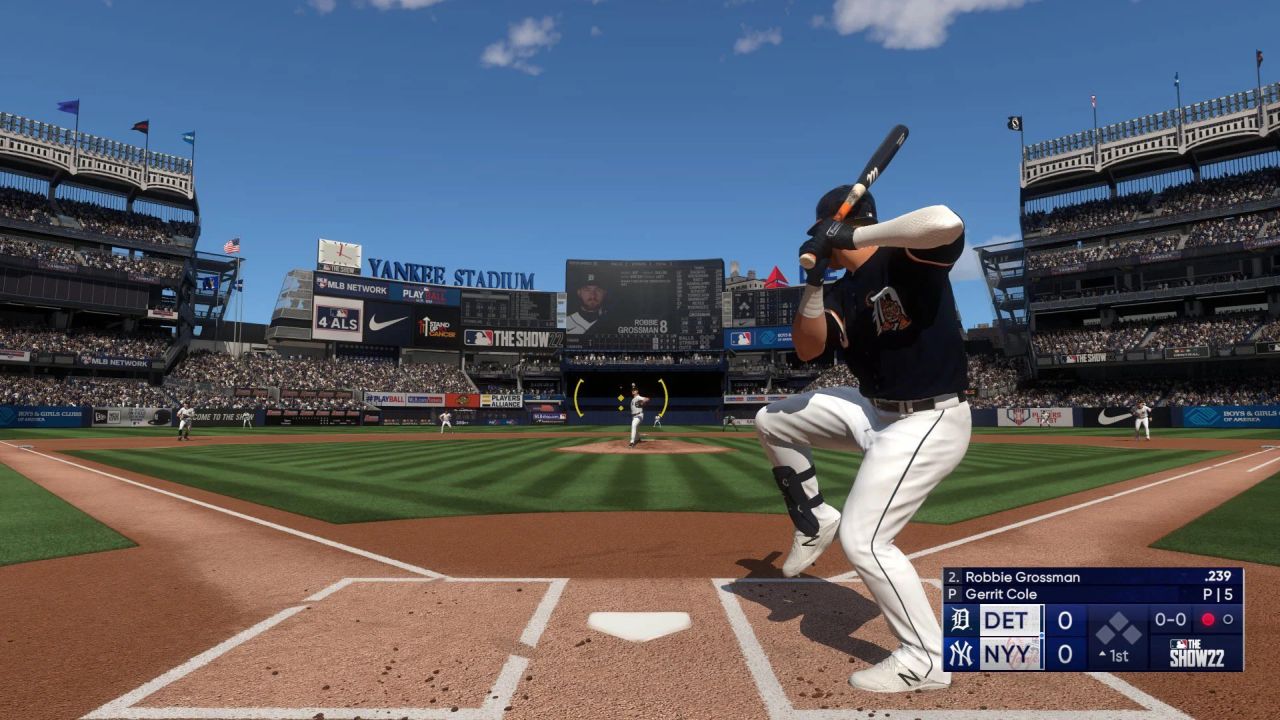 As has been the case in past years, MLB The Show 22 features a staggering amount of content for baseball fans to sink their teeth into. Road to the Show, March to October, Diamond Dynasty and Franchise mode all return this year. If you aren't interested in something as in-depth as those modes, exhibition matches are always available. There's even online co-op added this year. Once you do select which mode you want to partake in, the on-field action remains as snappy and enjoyable as it has in the past.
Both the pitching and hitting engines have been slightly refined for this year's release. When at the plate, you still have the option to influence where you are trying to hit the ball, such as whether it's a ground or fly or if you want to put more power into it. Minor changes such as refinements to exit velocity tracking and the ability to lock into specific parts of the plate make every at-bat feel unique and challenging. Out on the mound, the Pinpoint Pitching engine has been tweaked to add more challenge to every at-bat. As someone who was used to pounding the strike zone last year, I found myself struggling to remain as accurate this season. It can be frustrating, but it's also more true to life.
The third element of baseball – fielding – is the area which has received the most work this year. Sony San Diego has fully considered the real-life ability of fielders and have based their performance in the game around that. Attributes such as speed, arm strength and accuracy will determine whether your fielding unit can handle tougher outs or will struggle with errors. This aspect of the game always felt like it got the short end of the stick, so I'm happy that it received proper attention this year. In the past, the moribund skills of the Philadelphia Phillies outfielders wouldn't make a big difference, but their lack of skill could really swing the outcome of a game now.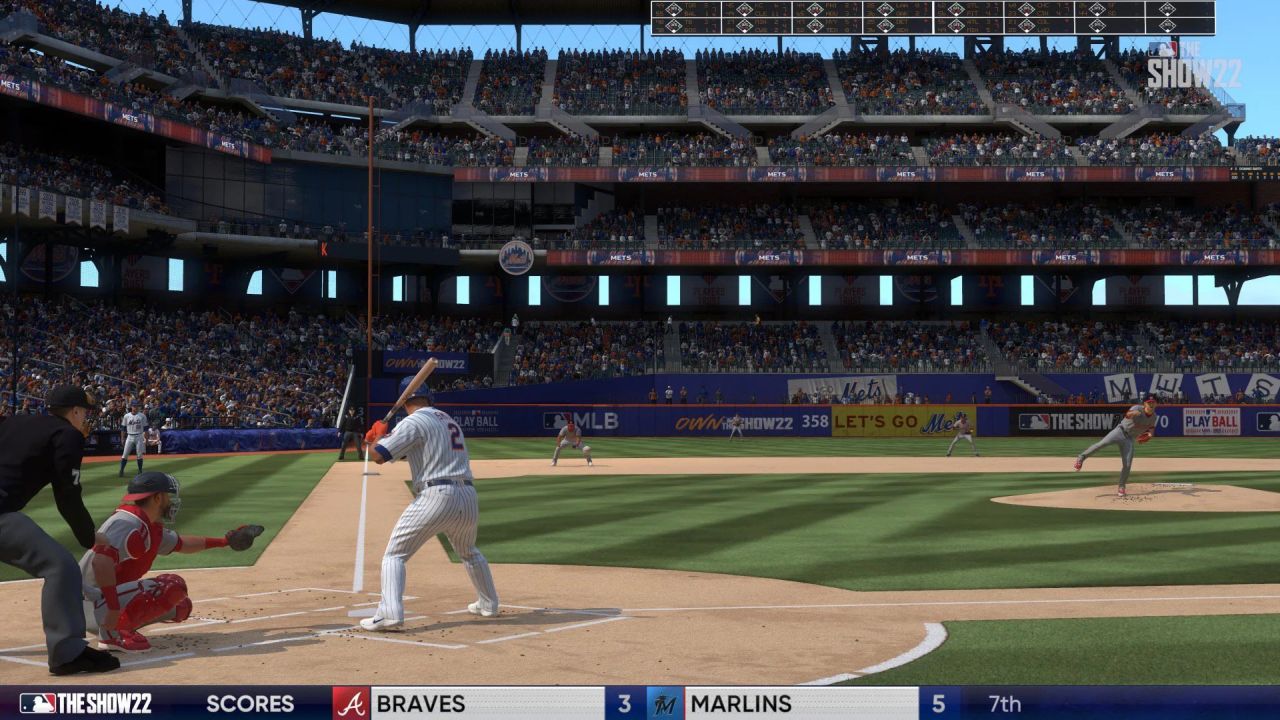 As a long-time fan of the series, Road to the Show has always been a favorite of mine. Making the journey from minor league prospect to All-Star has remained enjoyable after all these years. However, it's hard not to notice how little change there is to the mode in MLB The Show 22. It feels a little easier to build up specific attributes now, and the option to create multiple players in the mode is a much-welcome addition. However, neither of those add-ons fundamentally alter the experience in a significant way. Again, it's tough to fault San Diego Studio for this approach. This is still the best single-player sports campaign in my opinion, and without totally overhauling it, I'm not sure what the studio could do to switch things up successfully.
When I haven't been taking my pitcher through the rigors of the league, I have found myself attracted to March to October. A condensed version of Franchise mode, in this mode you play a streamlined version of a full season. You don't play every game, and sometimes only get to come in for specific moments in other games. The better you do in these moments, the better your team will perform when you don't have the controls. This has been around for a few years now, but previously only limited you to one season runs. Now, though, you can play through multiple seasons, complete with full off-season madness. As someone who already struggles to find the time to play through a full Franchise season, this mode already appealed to me. However, by now giving me the option to continue to a new season with the same team, it offers even more incentive to return to the mode.
I'm not the biggest fan of the Ultimate Team/MyTeam modes that have become prevalent in modern sports games, but MLB The Show 22 has one of the more palatable ones. Diamond Dynasty follows the same basic blueprint of having you collect cards to create a super team. However, the title is generous with doling out packs of cards, and there are plenty of ways to earn in-game currency to purchase more. The new mini-season mode goes a long way towards making the experience better as well. The mode lets you face-off with a series of CPU controlled teams in shortened games. It's a great way to generate experience, and an even better way to avoid going online if that's something you're not interested in.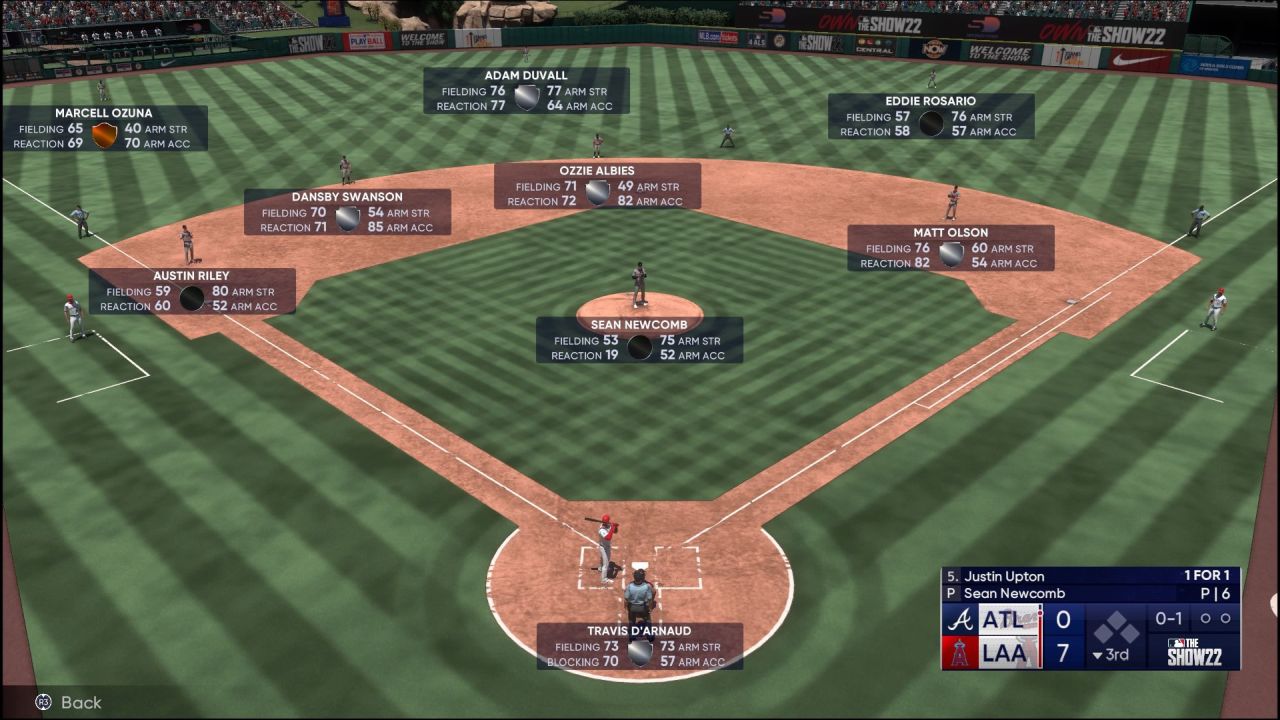 Another addition to Diamond Dynasty this year is the presence of online co-op games. These matches, which can also be played as regular single games, let multiple players take control of different aspects of the team. Through the course of a game, the team will rotate between pitching, infielding and outfielding. Control of batters will also alternate from one player to another. In its current state, it's a fine, if kind of slight, addition. It's fun to play with friends online for sure, but there isn't a ton of depth to the mode. Perhaps in the future, the title will let you control one specific player for the duration of a match. It could be boring but would be a nice benefit of creating a custom player.
Besides co-op play, Diamond Dynasty also houses some other online options. Battle Royale has you using your created team to navigate a 12 game gauntlet, while Ranked Seasons are limited time events where you can up your online rank by besting other teams. Outside of Diamond Dynasty, the online options are a little limited. Exhibition matches are always an option, and the ability to craft Custom Leagues for you and your friends to play through returns once again. It doesn't quite take the place of having online Franchise mode, but it's the best option for now. From the time I have spent playing online, I haven't really noticed any major connection issues. Across this copy on the PlayStation 5 and the Series X version played through Game Pass, there was nothing egregious for me to report.
MLB The Show 22 still looks nice, but it is beginning to show its age. Fresh scans have been created for the bigger named players, and they look remarkably close to their real-life counterparts. However, there is some clunkiness to the animations and the ballparks could use some sprucing up. Even though I was playing on the PlayStation 5, I'm going to chalk these visual issues up to the title still being cross-gen. The commentary team also got a shake-up this year, but that's not necessarily a good thing. New duo Joe Sciambi and Chris Singleton have potential, but a glut of repeated dialogue and anecdotes may drive you to switching off commentary entirely. There are also moments where what the duo says doesn't match what is going on, specifically in regard to things such as how many balls and strikes there are or whether there was one or two outs.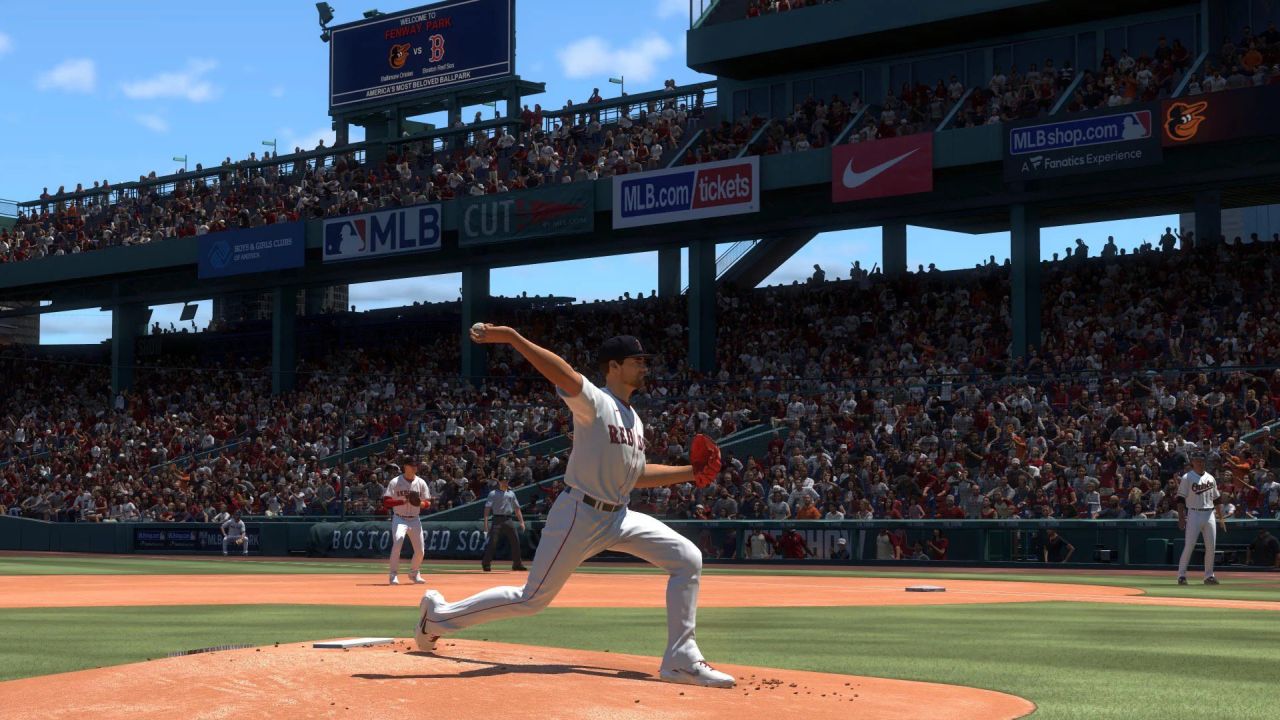 Like a future Hall of Famer, MLB The Show 22 still has plenty to offer, but could also stand to improve in some areas. The hitting and pitching mechanics remain remarkably solid, and the improvements to fielding give that side of the game more weight. The plethora of modes available for players will let them have fun with the title long into the off-season. However, as enjoyable as these modes are, they are starting to feel unchanged from year to year. The mixed quality visuals and limited commentary are also disappointments considering San Diego Studio has excelled in the areas in the past. I still feel that the franchise is near the top when it comes to sports titles, but I hope that it will take some time in the off-season to reimagine its approach.
Our ratings for
MLB The Show 22
on PlayStation 5 out of 100 (
Ratings FAQ
)
Comments