Game of the Year Awards 2021
We once again celebrate the best games of the past year

---
---
Game of the Year
Forza Horizon 5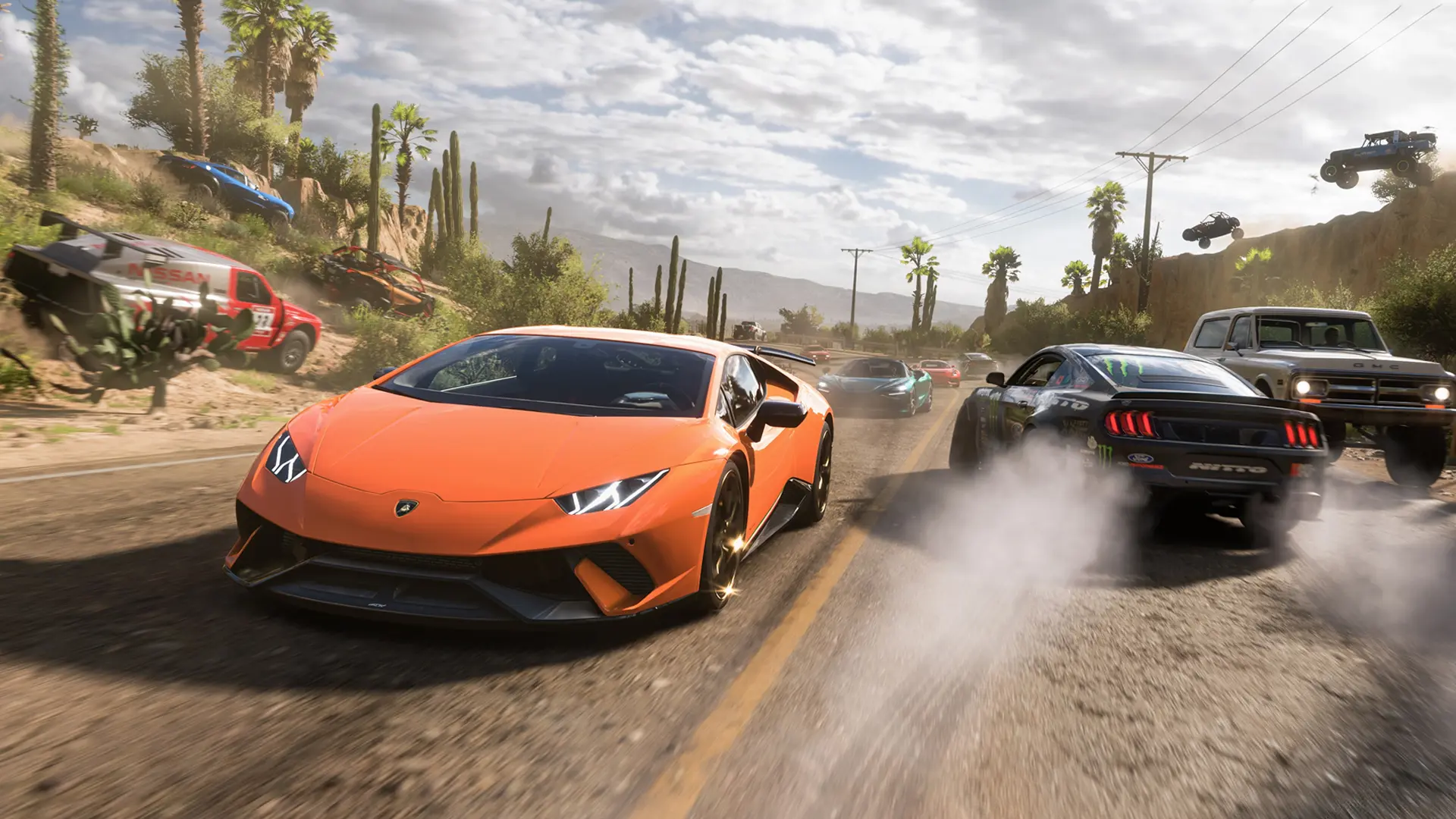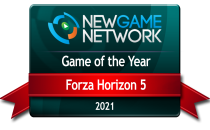 When Playground Games debuted their very first game in Forza Horizon, they had something special on their hands. The unique combination of great arcade racing and a music festival, alongside a proper story, was not something that other franchises had done. Few could have predicted just how much the franchise would grow over the years, taking players to exotic locations across the globe in the world's fastest, rarest, and most popular cars. Not only has the series become a success, it managed to continue to innovate with each new chapter, offering something new not only to their existing fans but also the racing genre as a whole. Forza Horizon 5 carries on this legacy, with another big open world to explore, a large amount of content, and the still excellent racing.
The career progress is now centered around earning Accolades, by completing a wide variety of tasks. Everything from winning your first race in a D-class car, to completing the Showcases, to pulling off certain feats like slipstreaming enough times in a road race is counted and you get awarded Accolade points. Earning enough of these points unlocks the next chapter of the adventure, where you get to pick what type of events you want to unlock next. If you've somehow haven't had your fill of racing through all the dev-made content, the user created initiatives also return. The Blueprint system has been replaced and renamed as EventLabs, letting players customize the events to their liking and share them with the community. From adjusting the car restrictions and weather conditions, to applying new logic chains that can do silly things like play music when you pass through a checkpoint, there's a lot of flexibility.
The cars and the racing remain excellent. Many of the expected top manufacturers of the world are present, from Porsche to Lamborghini and Ferrari, and the cars are nicely detailed inside and out. You can still apply a wide variety of visual customizations to the cars, now including painting your brake calipers, and import your existing liveries from the other games. Sharing content is still easy, and it's also nice to make some more cash from people using and liking your paint jobs. More cars can be outfitted with more engines, as well as body kits, bigger spoilers, and AWD/RWD swaps. It continues to be a game that offers deep, satisfying customization, not just by swapping engine parts, but tuning all the way down to your shifting timing and tire pressure.
The actual act of driving also remains very good. Forza Horizon 5 is the most enjoyable and accessible racing game around, thanks to superb car handling and the feel of the terrain. Whether it's barreling down the highway in a hypercar, or pushing through the forested areas in a huge truck, the vehicles are simply fun to drive. The handling model has been tweaked and improved slightly, with a more noticeable difference between high-rated and lower rated cars beyond just their speed and acceleration. It's an excellent racing experience that has been tweaked and made better, to have a wider gulf between the car classes.
The Forza Horizon franchise has been on a highly impressive streak, with each new game the developers managed not only to improve, but also innovate. With Forza Horizon 5, the experience settles into a more comfortable and familiar groove. The new map is large, the racing and car customization remain excellent, and the visuals impress - and it all comes together to win our 2021 Game of the Year.
Honorable Mentions: Halo Infinite, Life is Strange: True Colors, Resident Evil Village, Returnal, It Takes Two.
Thanks for joining us for this year's awards! We look forward to 2022, which will hopefully be happy and healthy for all, with more great games to come!
Comments