Game of the Year Awards 2021
We once again celebrate the best games of the past year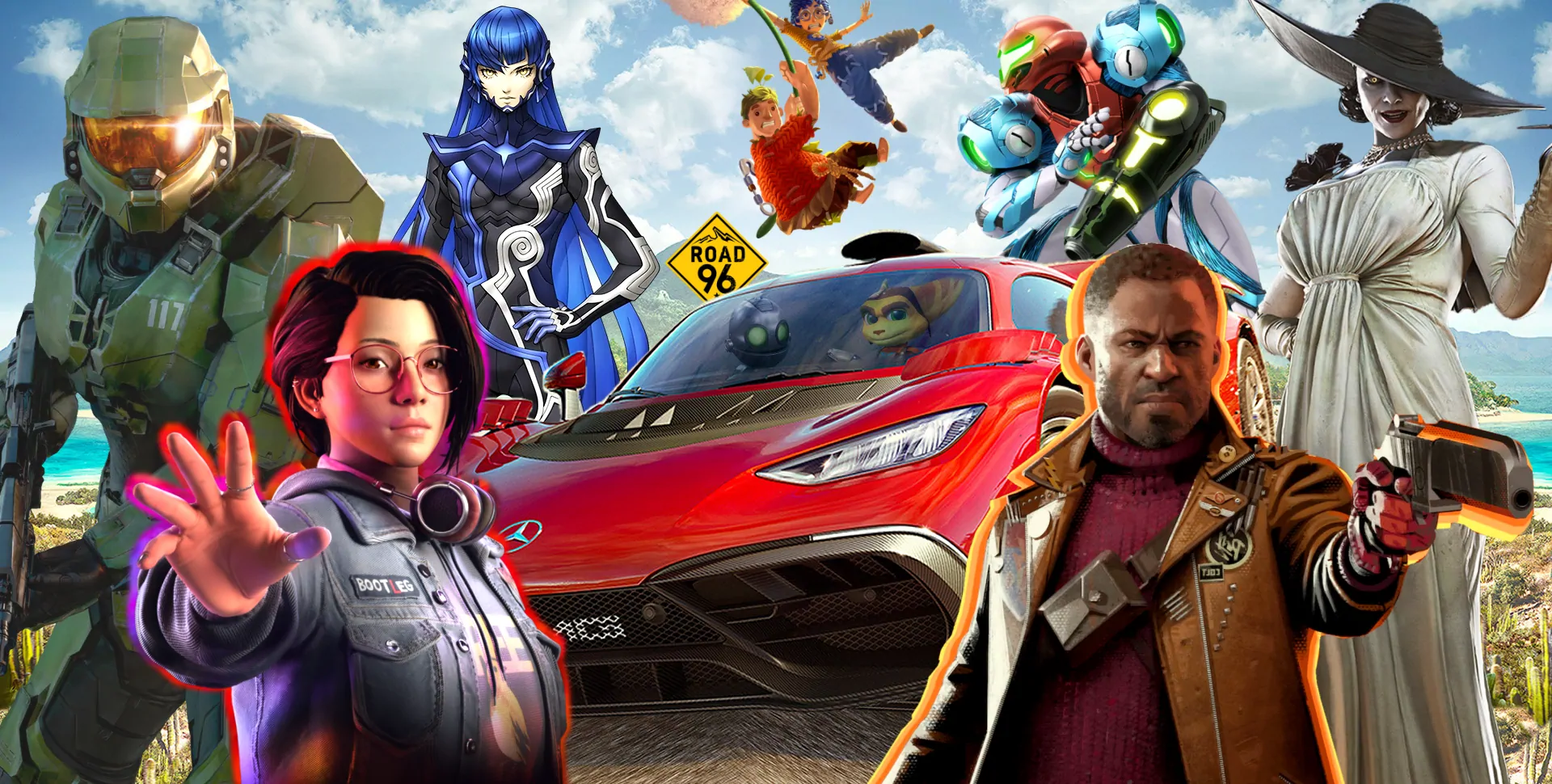 Gaming remained in a holding pattern during 2021. Even though the new consoles came out last year, gamers still had trouble their getting hands on the latest hardware due to shortages and scalpers. PC gamers also had problems buying graphics cards for reasonable prices, thanks to chip scarcity and crypto-miners. With more supply on the way, hopefully these issues will be sorted out in 2022.
As for the games of 2021, many titles held onto the same gameplay as their predecessors. Both Forza Horizon 5 and WRC 10 made minor tweaks to their solid racing offerings. Subnautica: Below Zero put an icy twist on its typical underwater exploration. Far Cry 6 repeated the same action loop in a new tropical setting. Even Psychonauts 2 played much the same as its mind-bending predecessor from over 15 years ago.
There were also games that required players to hold out against impossible odds. In Halo Infinite, Master Chief gathered scattered human forces to stop a Halo ring from falling into the wrong hands. Call of Duty: Vanguard required a motley crew to withstand torture while they waited for an opportunity to escape. And Back 4 Blood asked players to hold out against waves and waves of zombies in a co-operative landscape that changed each playthrough.
A few games trapped players in a time loop, much like what 2021 felt like for some of us. Deathloop had players trying to achieve one perfect day to assassinate a group of seven targets across four different timeslots. Twelve Minutes had people wondering why a stranger came to their apartment to kill them, as they experienced the same few minutes over and over. The Forgotten City took the time loop to extremes in a repeating cycle where people turned into gold statues whenever a crime occurred. And Loop Hero had you walking in circles, as you gathered strength and loot to face off against the boss.
But perhaps the most pertinent theme of 2021 was about holding onto hope. In Marvel's Guardians of the Galaxy, characters were tempted with the prospect of their loved ones returning from the dead, and whether the 'promise' was worth the cost. In the cooperative action game, It Takes Two, players went to great lengths to mend a relationship via teamwork and shared memories. Life is Strange: True Colors focused on the possibility of repairing a town's fragile emotional balance after a tragic death of one of its residents. And in Resident Evil Village, Ethan Winters hoped that his daughter was still alive in a twisted rollercoaster of vampires and werewolves.
So 2021 had gamers holding on in various ways, and we're fortunate to have so many great experiences in a year that is still reeling from the global pandemic. And if gaming can hold its nerve during such tumultuous times, what greatness awaits us in 2022 and beyond?
Join us over the next few pages as we list the best games from 2021 and nominate our Game of the Year.
Comments