Microsoft Interview - E310
E3 2010: We found the chance to chat with two Microsoft Canada product managers
There's no question that E3 is a busy event. There is always something happening at all the booths, and Microsoft is no exception. Thanks to some careful planning though, we were able to get a chance to talk with two great members of the company. We spoke with Jeff Rivait, who is a product Manager at Microsoft Canada for Xbox Games & Accessories, as well as Glenn Purkis, Product Manager of Xbox LIVE at Microsoft Canada. With Jeff, we talked about the newly redesigned Xbox and also took a tour of the show floor. Meanwhile, Glenn chatted with us about the current state of LIVE and its upcoming features.
Part 1 – Jeff Rivait, product manager of Xbox Games & Accessories at Microsoft Canada
New Game Network: Hello Jeff. Could you guide us through the new Xbox design?
Jeff Rivait: Certainly! We are very excited to be revealing this new design to the world. It has been amazing for us to pull off the announcement on Monday's press conference without it leaking early. We can't wait for everyone to get their hands on the new unit. Because it is similarly priced, we have dropped the price on the current models effective immediately. So we hope that customers take advantage of that.
On to the new Xbox then. We are calling this model "S", and it is easily identifiable by the new gloss black finish and of course the smaller physical size. This model is 30% smaller than the current Elite model, and significant changes have been made to the system to make it quieter, cooler and less power hungry. It comes with a large 250GB hard drive, along with the usual accessories such as the wireless headset, a wireless controller and composite video cable. Though the body has changed, the design remains similar, so players will be easily able to access all the basic unit functions such as power button and the disk drive as easily as before. We've placed 2 USB ports on the front, and 3 on the back. The 250 GB internal hard drive is easily swappable in the new design, though it's not compatible with other models of Xbox 360, and is not simply a standard hard drive. The back of the unit has been redesigned; it now features a digital audio out as well as a dedicated Kinect port.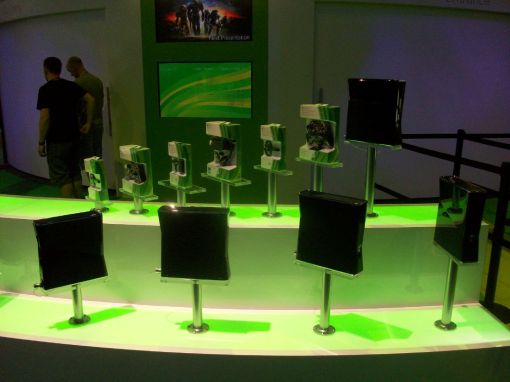 NGN: What about the current and past generations of Xbox 360?
JR: Those users will need to use a special adapter to connect their Kinect device to the older Xbox 360 model. But not to worry – all Kinect devices will ship with this adapter, so we are keeping our promise of no additional costs, and being compatible with all Xboxes on the market.
NGN: And the wireless option?
JR: Indeed! The unit now features an integrated 802.11 b/g/n Wi-Fi card. It's based on a single band technology, providing the fastest wireless speeds available.
NGN: Great! So what kinds of titles are on the show floor at this E3?
JR: We have a ton of great titles, including some first party games and many Kinect games. We're happy to have announced release dates for most of our lineup, so fans can know when to expect the new software to be available in stores. Take Crackdown 2 for example, a flagship Xbox franchise that is set to release the long-anticipated sequel next month. The game offers tons of variety with its vertical gameplay, 4 player coop campaign, 16 player online versus and many more. The player is free to complete the missions in any order they wish, save for the opening and final mission. Game is out June 21, and the demo hits next week.
Next there is Fable 3, another franchise that we're happy to have on Xbox 360. It features the same magical setting as the previous games in the series. Now that the main character is a king, your actions and decisions will impact the whole nation, making them that much more important. For the first time in coop play, the player can invite others into their campaign, and those who arrive get to keep all that they have. So the people you invite get to keep their unique characters as they enter into your game, rather than importing a generic character model.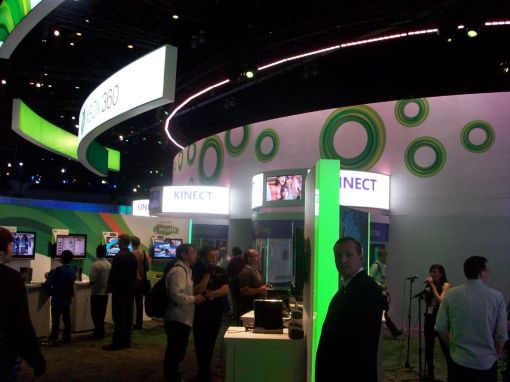 NGN: What was the reasoning behind a PC version this time around?
JR: Whenever doing ports to PC, we wanted to have a quality game that could stand its ground as a "Games for Windows" title. With Fable 2, it all came down to resources and timelines. If we do a port, we want it to release on the same day as the console version. As such, Fable 2 did not arrive on PC for the above requirements not being met. But regardless, we think that PC players will appreciate Fable 3, and there is no need to have played the previous game in order to be immersed in the new title.
NGN: Thank you for your time!
Continue to next page for Part 2...
Comments
blog comments powered by Disqus