Red Dead Redemption Review
Can Red Dead Redemption make the Wild West fun again?
Red Dead Revolver was a mildly received game back in the day and one that many people wouldn't have considered to be sequel-worthy especially by a triple-A studio like Rockstar. Following in the footsteps and the formula of Grand Theft Auto 4, Red Dead Redemption greatly surpasses the quality of its predecessor and ups the ante on what we can expect from Rockstar in the future.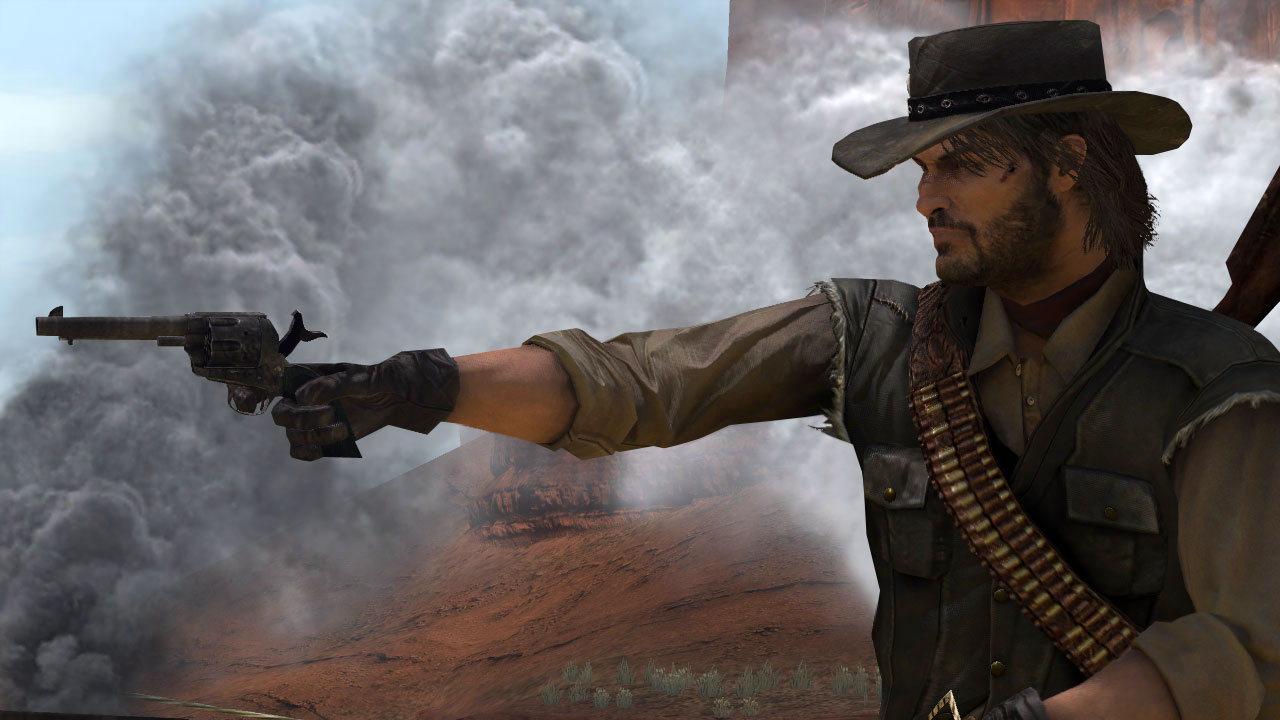 Since its announcement, Red Dead Redemption has been made out to be simply Grand Theft Auto in the Wild West. Not only is this a fairly inaccurate description, it's also one that devalues most of what Red Dead Redemption has to offer. While the Grand Theft Auto series are often the same coming-to-America rise-and-fall tale of a criminal in a big city often mixed with crude and over-the-top humor, Red Dead takes its historical setting seriously, grants the player control of a much more conflicted individual with actual responsibilities, and rarely, if ever, feels over-the-top. With the introduction of John Marsten, the game's central character, Rockstar signaled their advancement from middle school into adulthood, leaving behind the terrible puns and social commentary for something more realistic and powerful.
John Marsten is the first character that Rockstar has chosen to give actual tangible responsibilities. As a married man and a father, Marsten acts and reacts a certain way which may or may not always be the action taken by the player. This interesting dynamic of a character with more at stake than simply his own life makes taking the infamous road throughout the game as difficult and emotionally troubling as it should be.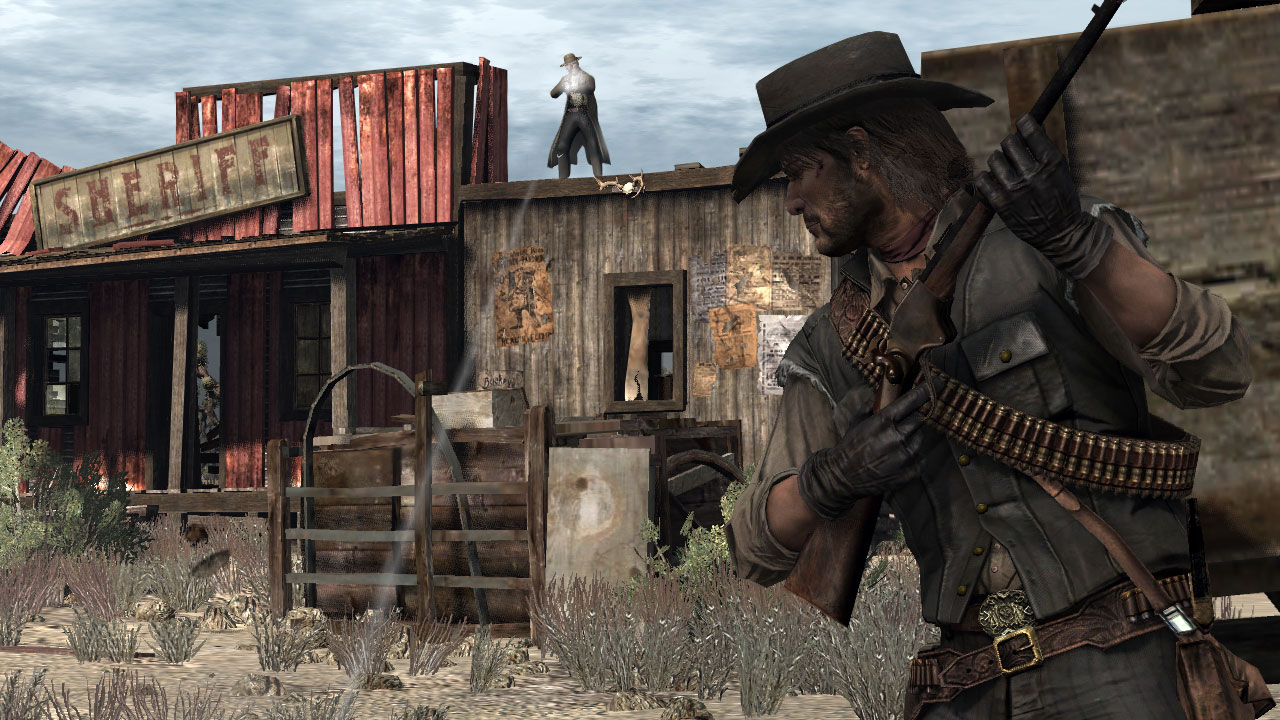 In terms of gameplay, Red Dead Redemption offers pretty much everything you can reasonably expect and then throws even more on top of it. Cattle can be herded, wild horses can be broken, animals can be hunted, pelts can be collected, flowers can be picked, gang hideouts had been fought through, strangers can be helped (or hindered), carriages can be raced, bars can be fought in, poker can be cheated at, liar's dice can be played, trains can be robbed, and of course, tumbleweed can be seen rolling across streets. Truthfully, Rockstar stepped up their game in a huge way over Grand Theft Auto 4 in terms of the content found within Red Dead Redemption.
A very lengthy main storyline is nearly overshadowed by a vast number of "Stranger" quests that give Red Dead a feeling similar to some expansive RPGs like Fallout 3 and Oblivion in which simply traveling off the beaten path can lead to new and very interesting adventures of its own. Being tasked with everything from flower collection to cheating at cards always ends with interesting characters and storylines that help to grow the game world into something more living and breathing than it was before.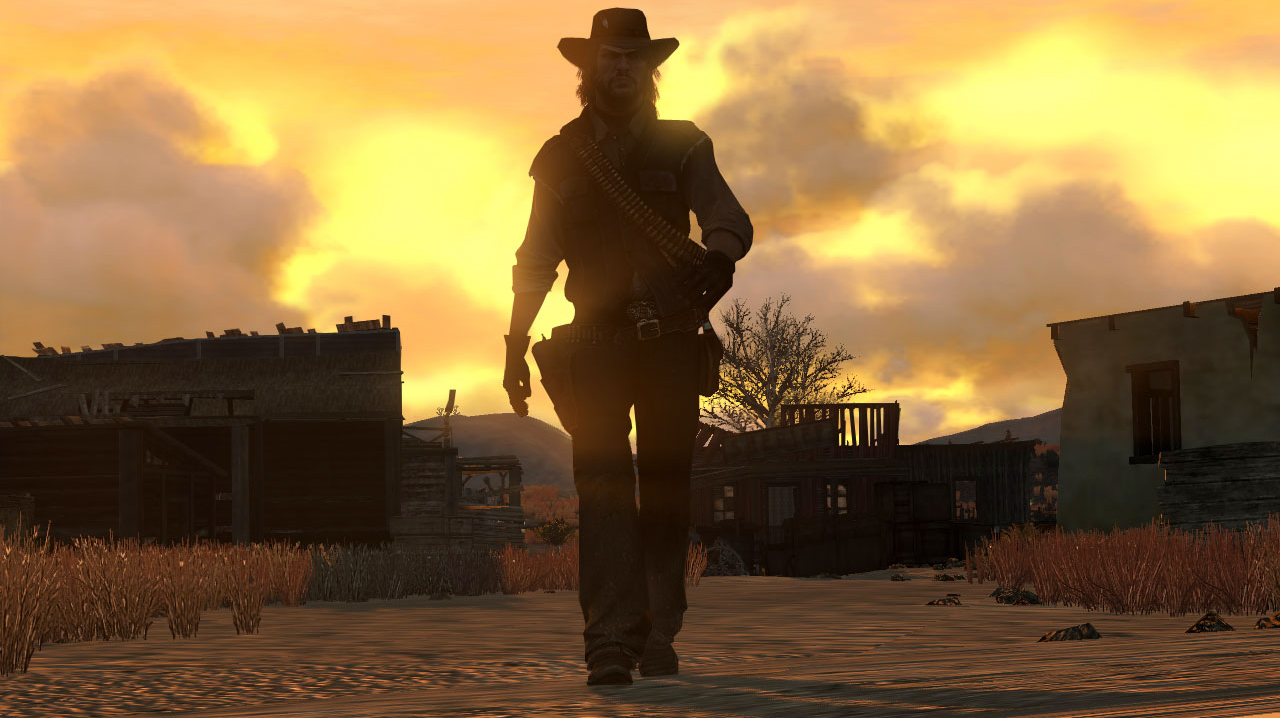 Multiplayer is a full-force affair in Red Dead Redemption. Up to 16 players are placed in "Free Roam" which is essentially the entire game map with gang hideouts and several different points throughout capable of quick travel and accessing the different competitive game types. Deathmatch, Team Deathmatch, and Red Dead's own version of Capture The Flag dubbed Grab the Bag are all featured here and although not all that creative work well and act as a fun foray away from the singleplayer experience. It is upsetting to see so many of the great gameplay moments from the singleplayer such as horse racing, carriage fights, and train protection/robbery left absent in the multiplayer when they could have quickly and easily been developed into interesting, fun, and entirely unique game modes.
Ultimately, Red Dead Redemption is simply a must-play title for any fans of Rockstar's previous games, the Western genre, and open world games in general. It sets the new bar for mature and adult characters and story lines that are as compelling as some of the best movies in Hollywood. With a sizeable and fun multiplayer component thrown in for good measure, you'd be a fool not to pick this one up.
Our ratings for
Red Dead Redemption
on Xbox 360 out of 100 (
Ratings FAQ
)
Comments