The Gardens Between Review
Ascending vibrant islands and getting neighborly with time
Some people are fortunate enough to be good friends with their neighbors. Bonds formed from such close proximity can be as strong as any other. The Gardens Between is an abstract look at a close friendship between two children that live in adjacent homes. The game is a trip down memory lane, facilitated by puzzles that exploit time progression. Like other independent games, the simple time-based gameplay is aided by an endearing art style. It is a short game but also one of high quality.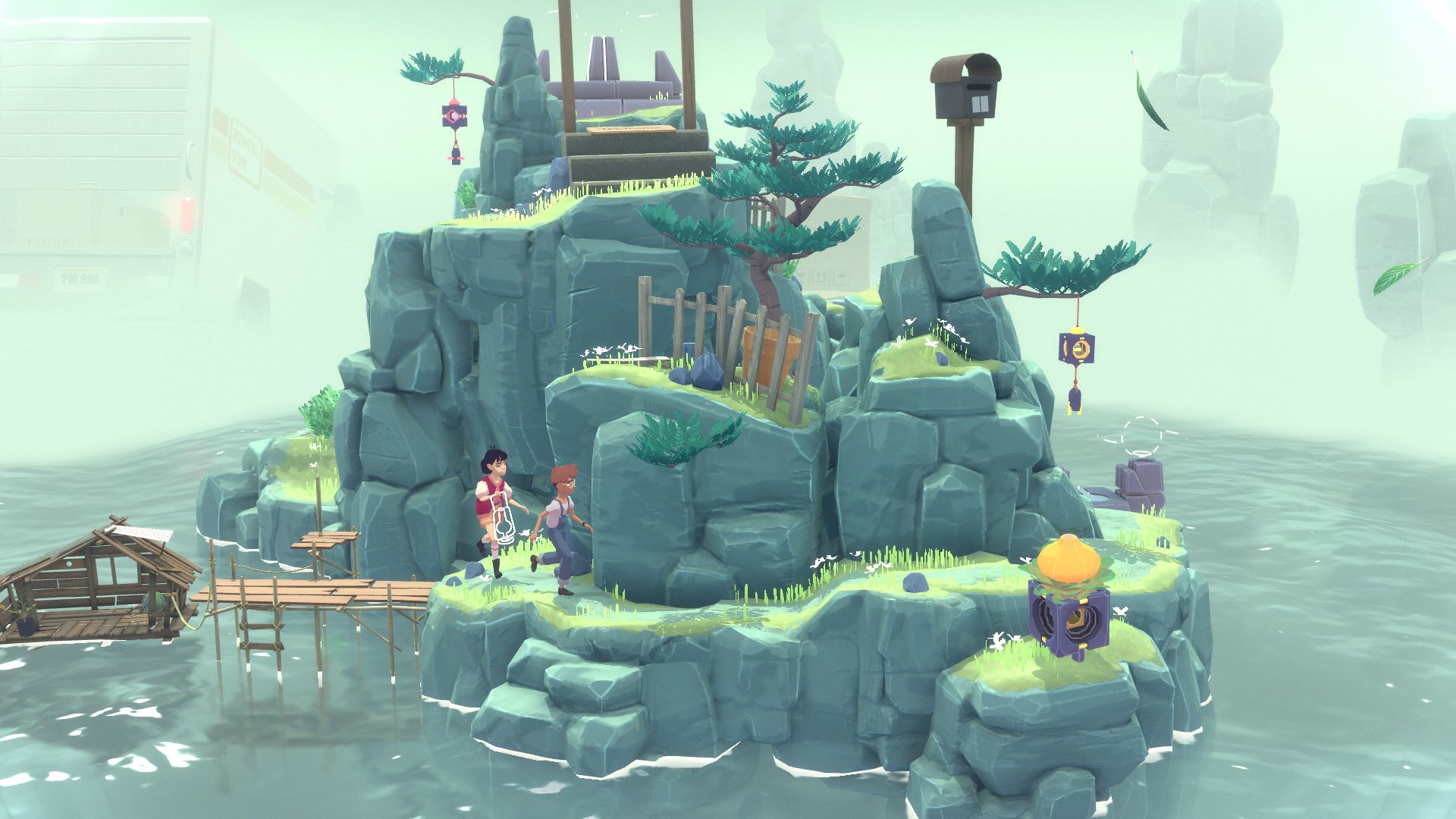 The Gardens Between does not have a traditional story; there is no text or dialogue. Instead, the experience shows visual representations of memories shared by two friends. Arina and Frendt are those special friends and we relive their memories by watching them walk up and around small islands that are crammed with objects from a specific point in their lives—like constructing a tree house or navigating through sewers. Sharing memories with these two characters creates a firm emotional connection.
Navigating up each island is as simple (and complex) as moving back and forward through time. You have no control over the movements of the two characters, as they follow a predetermined path, but you have intricate control over time. Going forward will take both characters up to the apex of the island. Arina must bring an energy orb to the top and she has a lantern to carry it. Numerous obstacles ensure that this is not straightforward.
Moving back and forward through time is central to all puzzles. You might need to go backwards and forwards several times so that a saw cuts through a piece of wood. Lingering over a specific point in time will also provide a solution, like using a drop of water to create a short-circuit or rewinding a VHS tape so it can be ejected. Despite the potential for time to mess everything up, the puzzles will never trap you in a no-win situation. The mechanics are simple, so you will continually progress.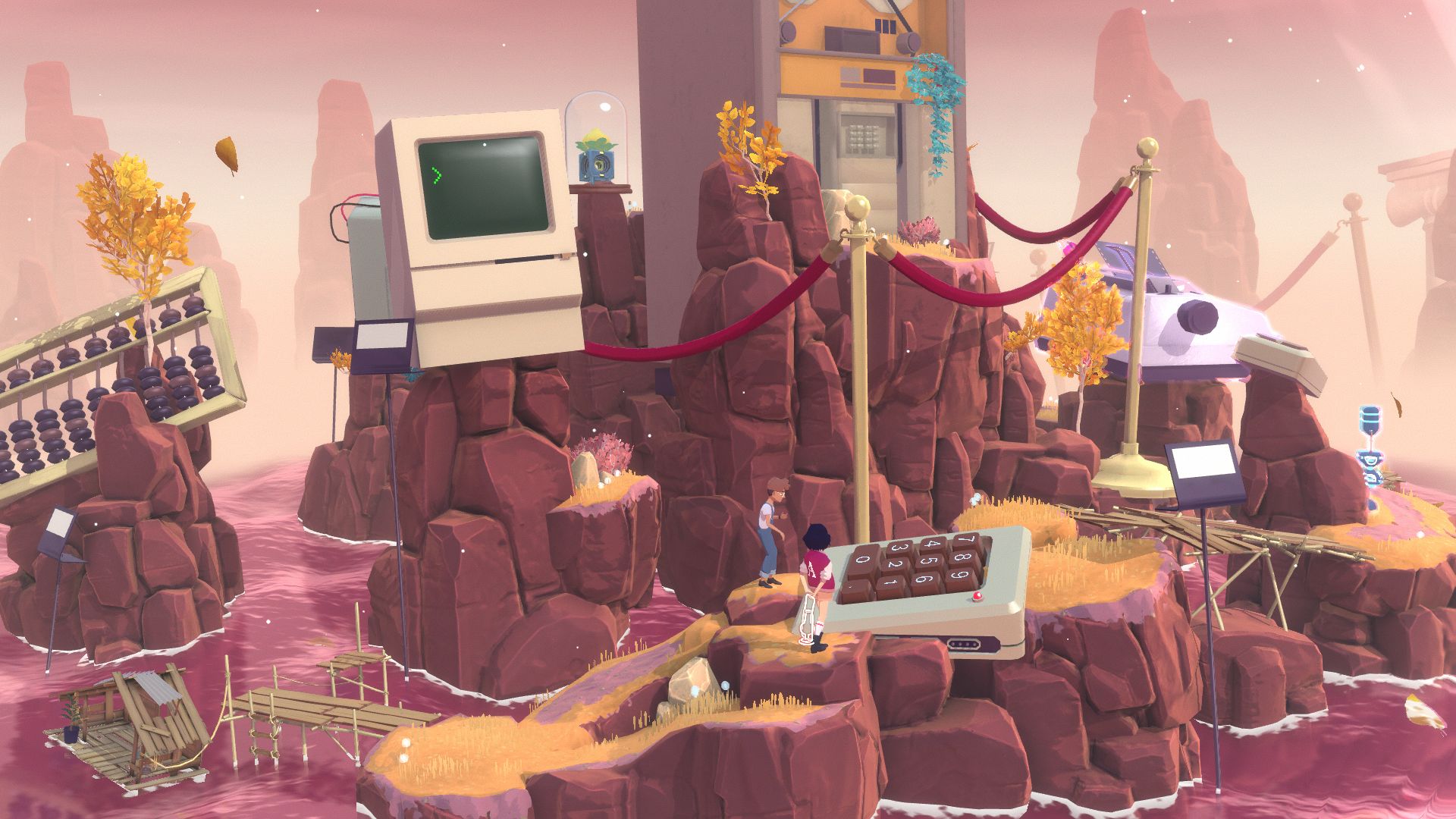 Time progression alone is not enough to conquer the islands. There are a number of interactive objects that create more branching paths. Frendt can use switches to isolate parts of the level for time manipulation. He might use this to plug in a television set to play a video game. Other switches will activate seeds that make or remove the energy orbs. Arina can put her lantern in storage boxes to bypass obstacles or capture orbs in distant locations. She can also activate bridges, so the pair can continue their ascent.
Since the islands are snapshots of memories, they have unique puzzles. This is where the game graduates from a competent puzzler to a clever one. In the museum memory island chain, an old Macintosh computer is used with a dot matrix printer to "print" a solution with the aid of a password. In another island, a water hose is used to knock away obstacles. The breadth of time-related puzzles is healthy without being confusing.
The islands also look great with their cartoon visual style. The mini worlds are vibrant albeit with similar geometry. There is plenty of contrast between important objects, drawing the eye. Arina and Frendt have decent animations and perform actions that bring them to life. Once a group of islands has been completed, a short memory scene of them is revealed. These scenes can take away from the imagination but they are short and brief rewards to break up the puzzles. The music is ethereal and has light percussion, suitable for the puzzles and the otherworldly experience, although audio elements are generally subdued.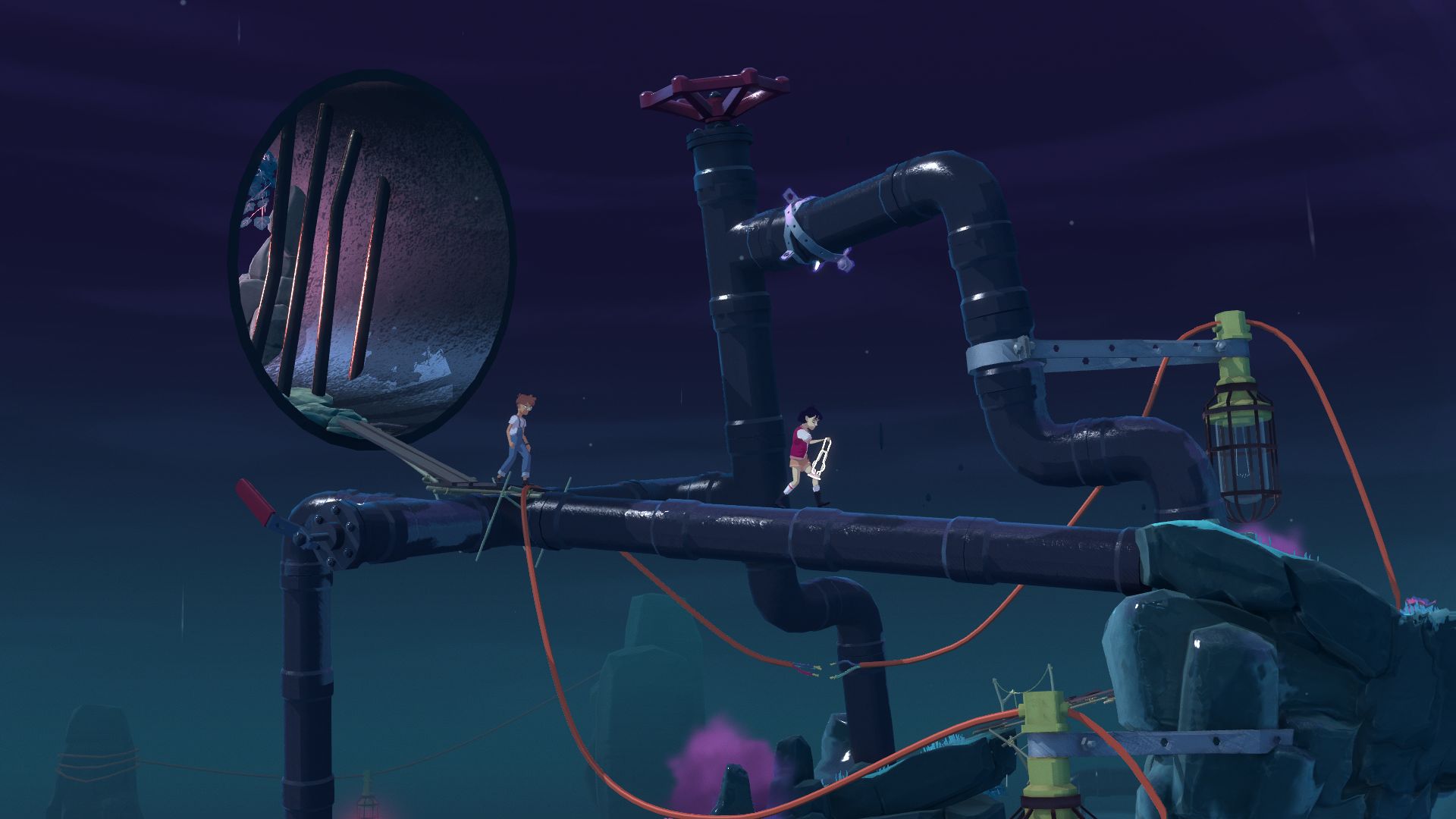 The Gardens Between is an elegant nostalgic puzzle adventure that has you watching two friends ascend abstract islands. Each island is part of a memory, providing wonder, imagination, and challenge. The simple puzzle mechanic of going back and forward through time is used extensively and customized for individual memories. While the story is minimal, the islands provide overt clues as to the scenes they depict. The Gardens Between will only take two hours to finish and there is not much reason to play it again, but once is certainly enough to create a good neighborly bond.
Our ratings for
The Gardens Between
on PC out of 100 (
Ratings FAQ
)
Comments
blog comments powered by Disqus