Rage 2 Preview - E3 2018
We get some hands-on time with the supercharged sequel
I'm a sucker for complex, open world games, especially when said game is chock full of over-the-top action, intensity, and a good old campy dystopian setting for good measure. Based off of my E3 demo, which went by all too quickly, Bethesda's Rage 2 seems to be the FPS for me. The title looks to take something of a Fallout 4 approach, not just in terms of its gritty, post-apocalyptic atmosphere, but from a gameplay standpoint as well. It melds first-person shooting with a basic underlying structure of RPG-like progression and customization. It places this all into a massive open world rife with violence and ruin to help paint the scene.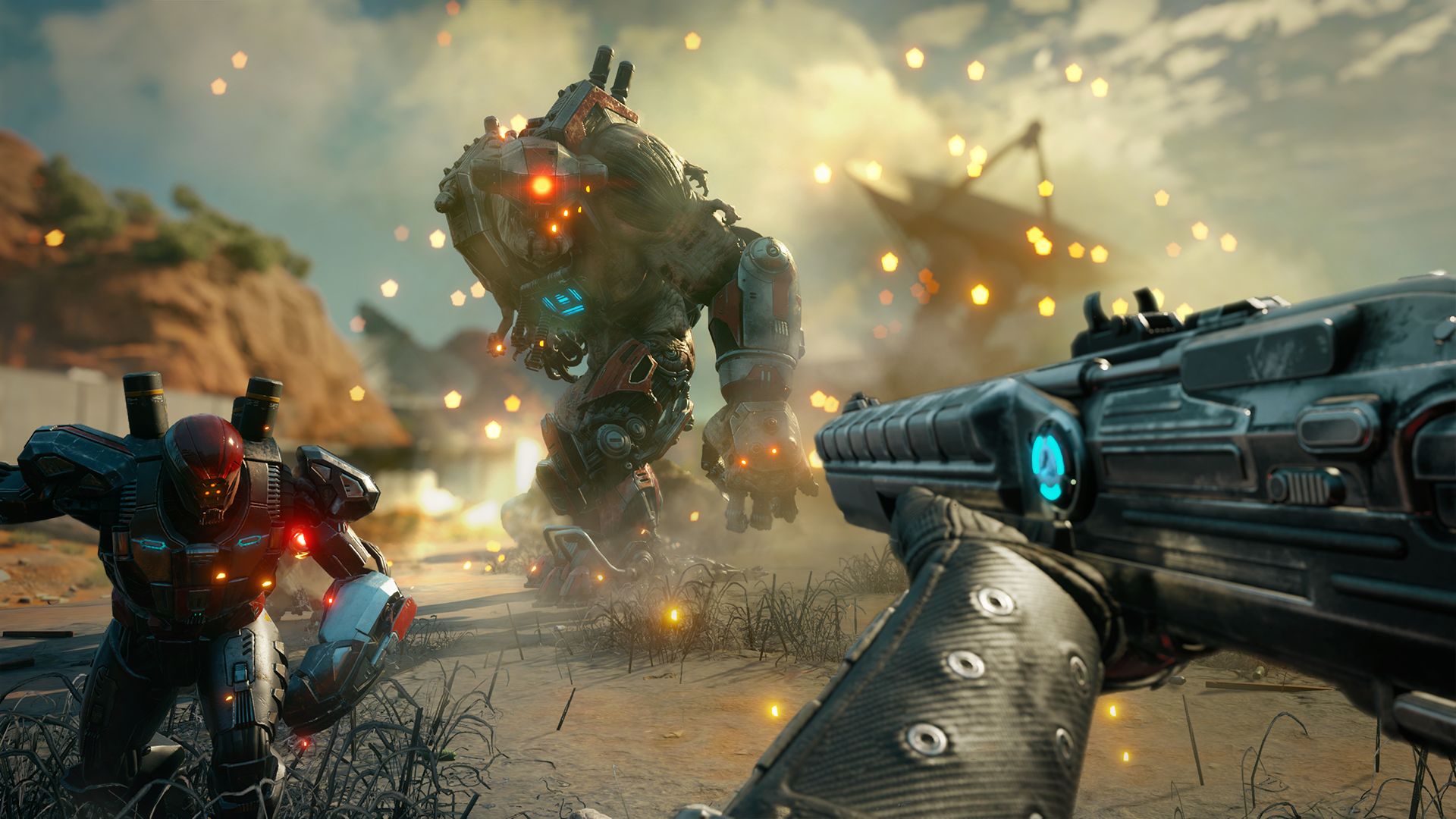 In typical Bethesda fashion, the primary, indeed, the only focus in the case of Rage 2 isn't multiplayer functionality, despite the FPS genre being the definitive home for this feature. Rather, the developers have placed all their care and efforts into creating an enriching single player campaign. There should be no shortage of content or replay value despite no word on any online support, given how massive and in-depth the game looks to be. And with the FPS's godfathers at id Software handling the shooting elements, and plenty of destructible environments courtesy of co-developer Avalanche Studios, we should be in for quite the ride with this one.
The sequel promises a wider variety of larger environments, more enemy factions and monsters, as well as a larger array of abilities and upgrades to play around with. There also looks to be a greater emphasis on vehicular combat, which should serve to rev up the action even further. Though the game looks to continue with many unique traits of the first entry, including the return of the charmingly off-the-wall Mutant Bash TV arena battles. With the large scope of the environments, Mutant Bash TV should serve to dial things back to an enjoyable simplicity and distil the action to a more oldschool basic survival mode.
Rage 2 takes place 30 years after the original, just as society is starting to rebuild from the rubble of chaos and destruction. You play as Walker, a Ranger that sets out to take down the aptly named "Authority," an oppressive military force determined to rule over what little of civilization remains. My demo was but a small segment of the entire campaign experience, but provided a wealth of intensity and entertainment throughout my roughly half hour run regardless.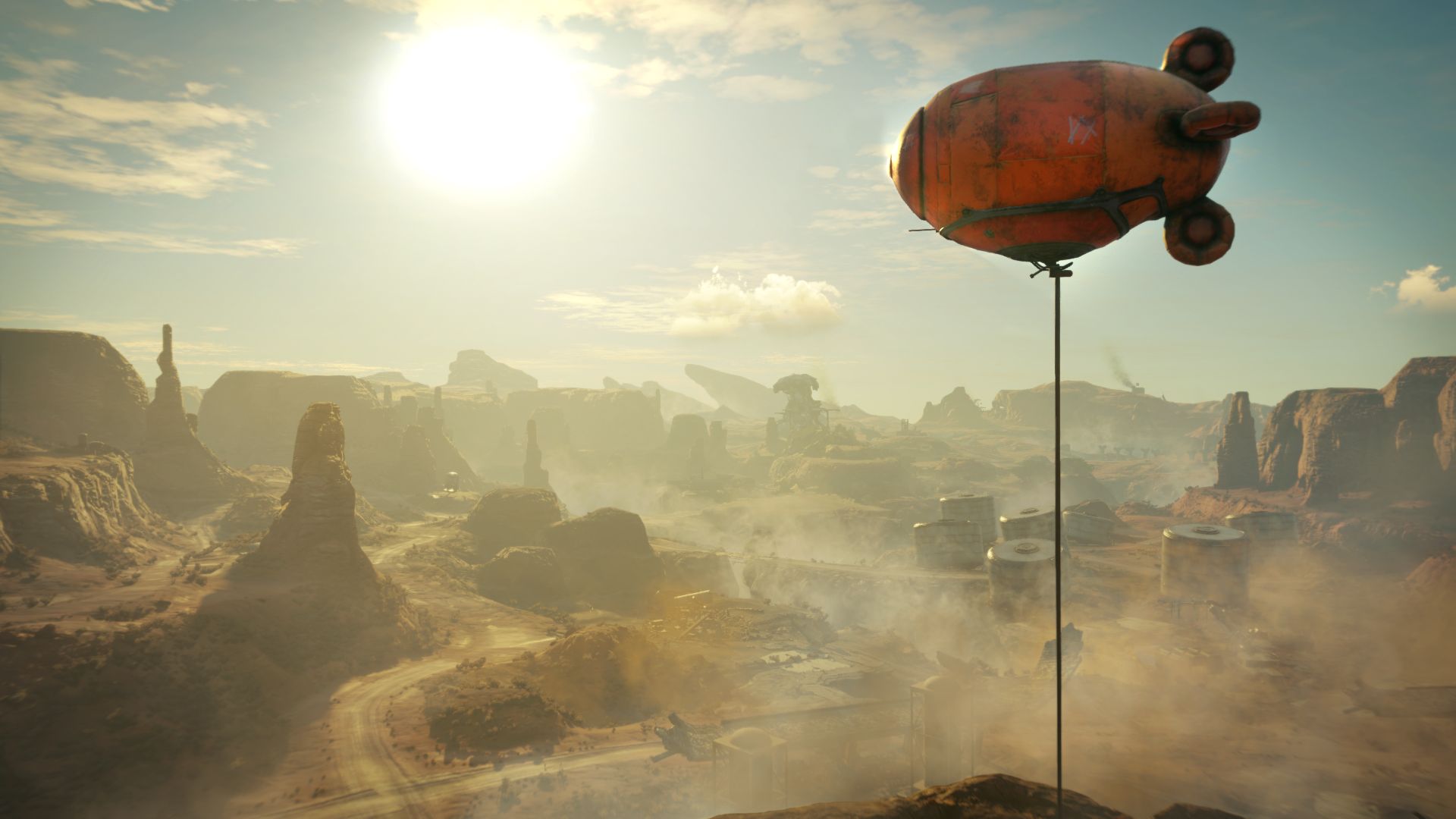 I was dropped near the entrance of large structure containing multiple levels. The building appeared as if it had been mercilessly bombed within an inch of its life, as it was littered with debris and missing entire segments. The perimeter was beset with ruins of concrete chunks, shipping crates, smoke and dust particles hovering about, and plenty of foes popping from various cover points, all gunning for me. I also soon noticed the game's emphasis on an almost cartoon-esque color palette of flashing lights, graffiti, and explosive effects that looked more Borderlands than Mad Max, though influences of both art styles seemed prominent throughout.
While my demo consisted a lot of run, shoot, cover, advance, repeat, I was given an array of amusing powers and "support items" to toy with, in addition to fun secondary weapons like a boomerang, keeping the repetition at a minimum. Even the more typical weapons I held, like the assault rifle and shotgun, felt very satisfying to use, with their impactful offensive muscle and feeling of tactile weight. Running and gunning through mobs of enemies was a figurative and literal blast.
I was also equipped with a dash ability that enabled me to be agile and swift, supplementing my barrage of offensive moves. The detail in the visuals and animations of the soldiers failing back after being struck was similarly well implemented and added to the sense of immersion. The experience felt reminiscent to a Doom or Call of Duty on steroids; both familiar and relatively easy to pick up, while these unique quirks in my arsenal helped keep things feeling fresh.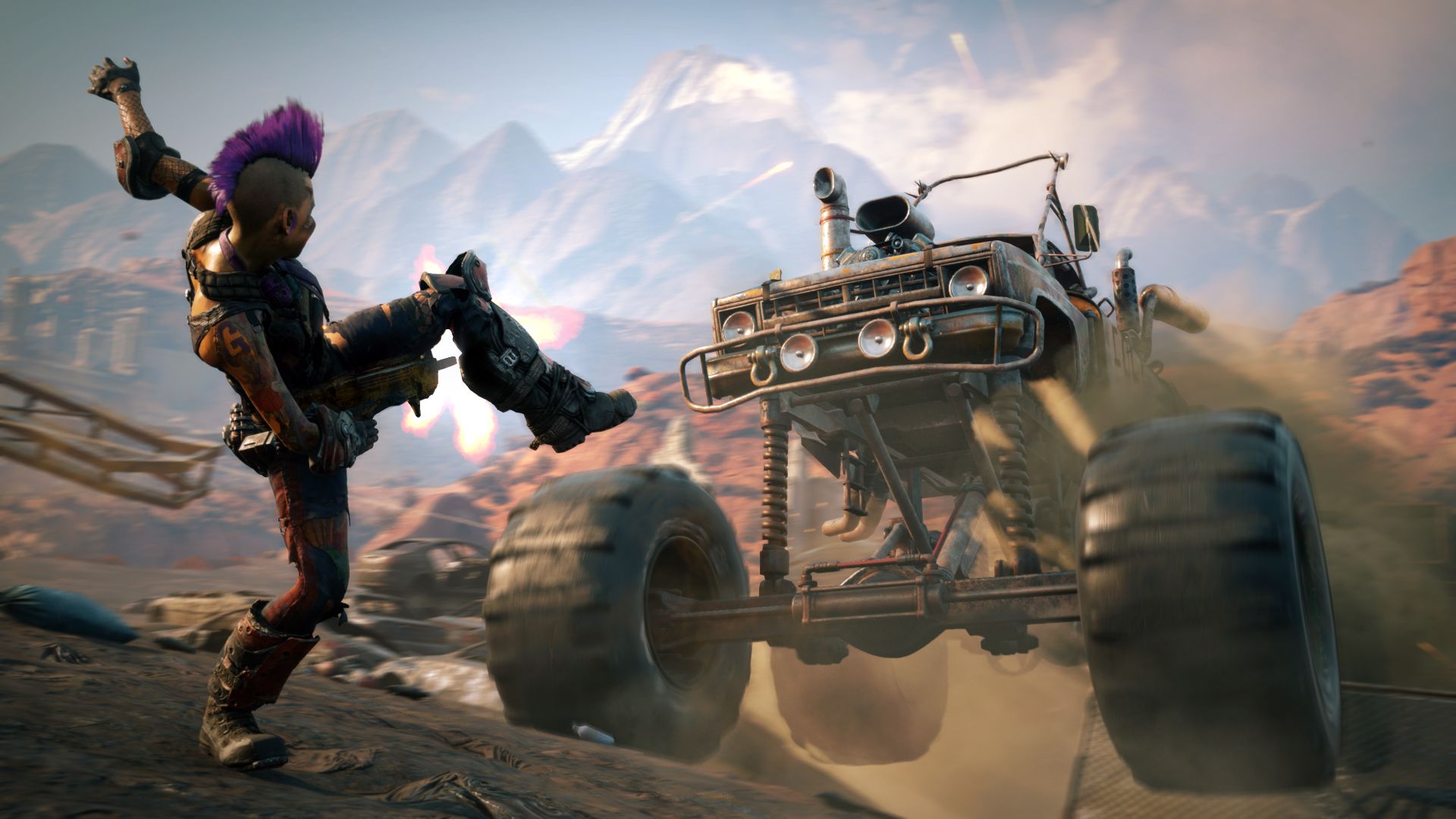 One such bit of ingenuity is a sort of shooter equivalent of a "super saiyan" move, which jacks up your power to an almost absurd degree and allows you to utterly plow through groups of baddies for a limited time. You're also able to initiate melee-focused moves that make an impact during heated battles. These include a sort of punching "shatter" move and a ground pounding slam that smashes all feeble opponents in its wake.
There will likely be more to unlock as you progress, but I was having a grand old time messing around just with this handful of moves. While they do of course come with a cooldown time to minimize cheap spamming, there always seemed to be something else to resort to in order to get ahead in battle. The enemies didn't often go down easily either, which offsets your overpowered aura at times. There was also usually a sizable number of them emerging from every which way, further ensuring the game won't be too much of a cake walk. Working my way through the several floors of the building included in the demo felt fairly linear, but not too hand-holdingly straightforward. I assume as the game progresses, the more elaborate, open world elements will begin to unfold, which was more apparent during my brief outdoor portions of the demo.
It'll be interesting to explore the open world elements and customizations in greater detail, as well as see more of the Avalanche Studios' influenced physics-based gameplay, as my demo didn't showcase many of these attributes. But one thing's for sure - after my brief but thrilling visit into the post-apocalyptic realm of The Wasteland, I'm looking forward to delving deeper into the action. You can do the same when the game hits the PS4, Xbox One, and PC in 2019.
Comments
blog comments powered by Disqus