66
Reviewed on PlayStation 4
Starlink: Battle for Atlas Preview - E3 2018
We take flight in the new toys-to-life game from Ubisoft
A long time ago, in a galaxy far far away, 400 light years away from Earth in the Atlas star system, to be exact, a team known as the Starlink Initiative has taken flight to defend the galaxy from the Forgotten Legion, hell-bent on gaining power by harnessing the ancient technology from an extinct race. To stop them, the team utilizes a wide variety of real modular ship toys, which are instantly translated onto the screen once loaded. As the game takes on a bit of a stock space sci-fi premise, much of the ingenuity of this game seems to come from these customizable modular toy ships. Certainly the collectors and gamers who fancy showing off nicknacks should take note of this one. A more mature version of Skylanders comes to mind here. Much like that game, there is clearly an emphasis on playing around with these figurines in the digital realm, bringing out the child in all of us.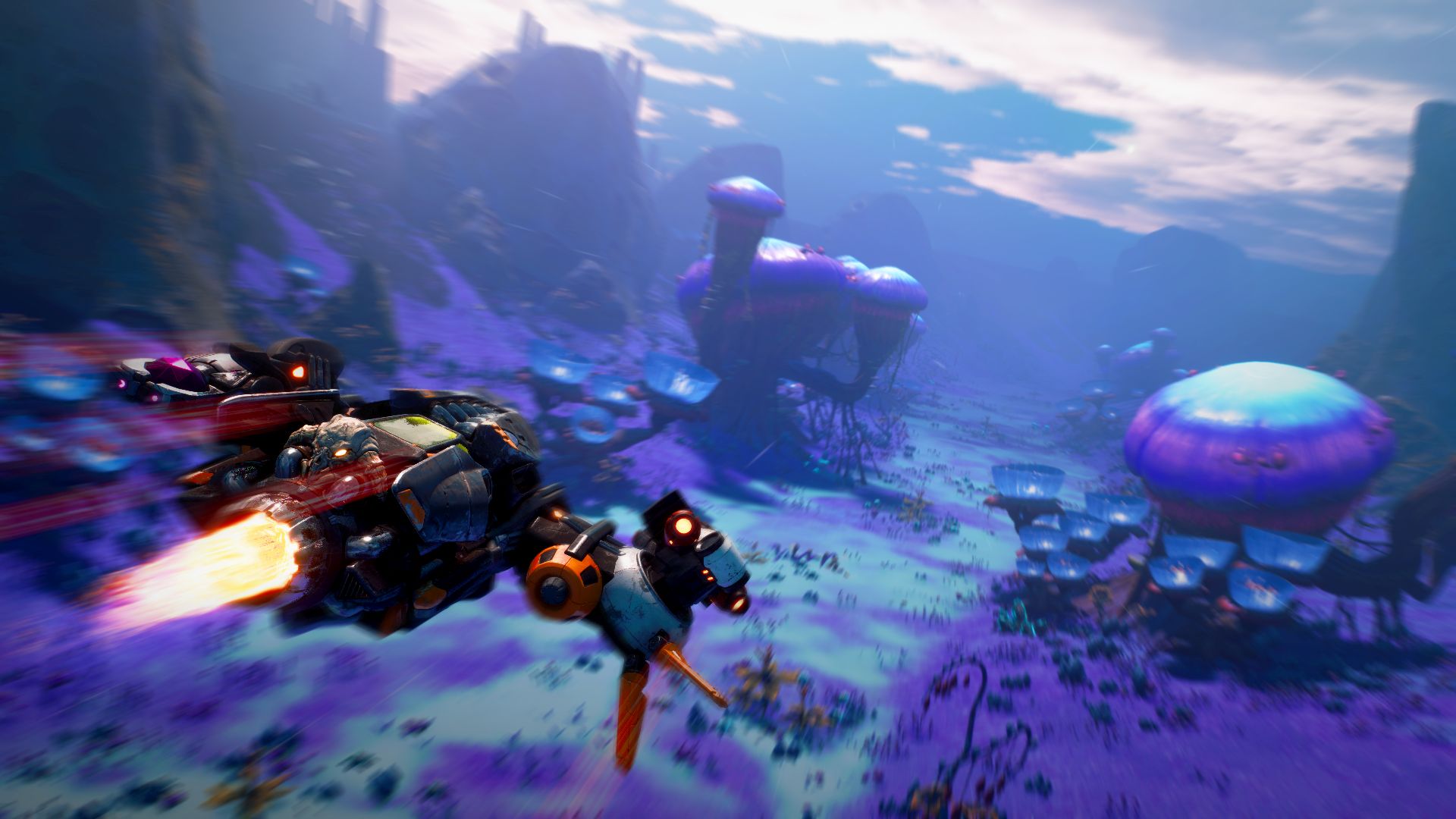 As you probably guessed from the title however, Starlink: Battle for Atlas isn't a platformer RPG, but rather a space shooter that is reminiscent of Starfox, with traces of No Man's Sky as well. The gameplay alternates from air battles on 7 different planets to the depths of dark space. It's only fitting then, that Star Fox himself makes an appearance in the Switch version, thus continuing the legacy of the Ubisoft / Nintendo partnership that games like Mario + Rabbids Kingdom Battle exemplified.
While the idea of having to assemble modular spaceship pieces and pilots didn't quite sell me at first, I have to admit that it was cool to saddle up Star Fox and his customized Arwing figure into place and have them swiftly appear in game. Mixing and matching various weapons on each wing and seeing them instantly popping onto the screen was pretty neat. I've also since learned that you're not required to load a ship onto your included controller mount each time, which is a relief as this could become a burden, and certainly wouldn't lend itself to on-the-go gameplay. Once a physical ship is loaded in for the first time, it is forever yours in the digital realm. This one-and-done method should also prove an ideal solution for the game's included 2 player couch co-op, which I didn't get to try out, but should make for a fun experience.
A palette of ships, along with little weapons and pilots which could be mixed and matched, was laid out in front of me. I was given a quick rundown of the strengths and weakness of each, and opted for the a light, but swift and quick-firing ship. I also went with the safe choice of the well-rounded human hero, Mason. After securing my pilot onto the connected controller mount, I enclosed my ship around him, locking it into place along with 2 different weapons; one fastened onto each wing. Each weapon, much like the pilot and ship, comes with their own characteristics. Even the ship's wings can be swapped out, providing further customization to your stats and overall dynamics of the ship's movement.
Soon I was off, soaring through space, and let rip the hyperdrive as I plummeted towards the nearby planet's surface, guided by a displayed waypoint. One cool aspect of the game I hadn't expected was the smooth and seamless transition from outer space onto the planets, whose lush environments are both open world and completely traversable from end to end. But there was little time to explore much of the ominous, stormy planet I had arrived on, so I made my way directly to some sort of mechanical drill-looking monstrosity that lurked in the distance.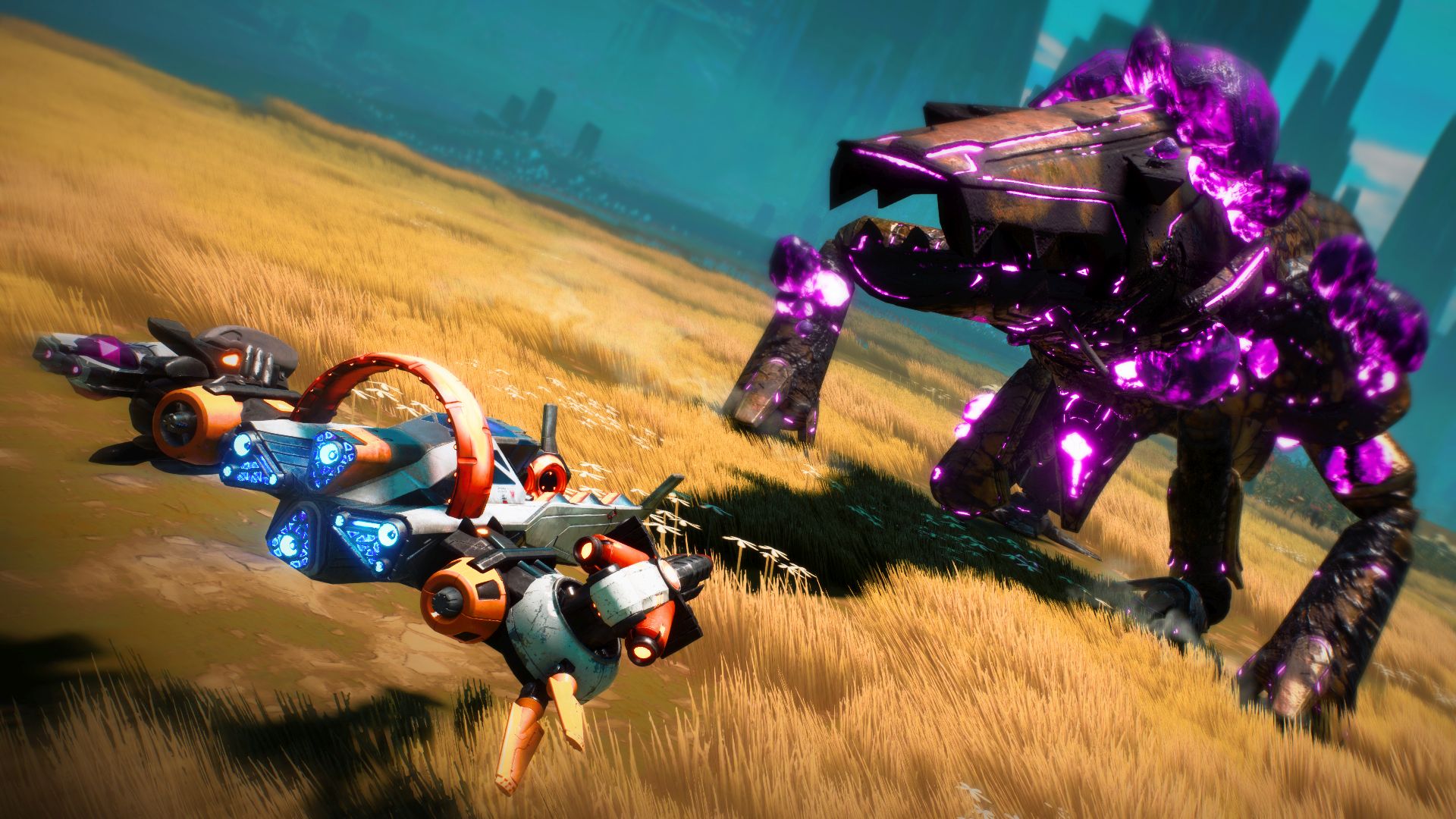 Aside from the odd feeling of playing with a bulky spaceship figure hovering over my controller at first, the controls felt pretty solid and easy to grasp. You can initiate a number of versatile moves, such as a side to side parry, a sort of shield deflect, and a quick jump to avoid deadly ground blasts that ripple towards you. You can also perform boosts, and swap between flying and a more grounded hover move. Your health is clearly displayed on the bottom left of the screen, as is a shorter, but rechargeable energy bar that's tapped into once your health has been whittled down. This was helpful to me on many occasions when I had to scramble to cover behind a boulder, as my speedy ship was also quite fragile.
Once I closed in on the boss and his ice-spewing cyclops minions that lurked about, I engaged in a fight which was essentially a dance of dodging and swooping to hone in on its weak spot; a sort of glowing center "eye." Nearby stood several extractor node pillars that I had to first spam with my rapid-fire weapon. This initiated a sequence that would eventually expose the eye of the boss. Its health dwindled quite slowly, especially with frequent interruptions of having to fend off ice minions who annoyingly kept freezing me, leaving me locked in place a few seconds each time. However, some critical hits, and a few uses of my ship's special attack - a super charged blast of sorts - helped speed the process and ultimately neutralized him. Success!
I re-engaged fly mode and took off into space again. My next destination was a much more cheery-looking prairie planet, with blue skies, pretty swaying grasslands, and a smattering of boulders decorating the landscape. This easy-going atmosphere was short-lived however, as I came across a gigantic four-legged rock scurrying about like a spider. I could tell pretty quick where his weak spots lay - the glowing spikes that jutted out of its body. Pummeling these points with enough shots led him to expose more critical weak spots in both his mouth, and his giant crystalline belly. After a cat and mouse game of bobbing and weaving, firing and retreating, I eventually brought the beast crashing down. I collected the spoils of war, which included a process of aiming and pulling back to extract resources that could be put towards upgrades.
Next, I giddily looked upon the familiar Arwing and its pilot, Star Fox, sitting there waiting for me to jump into the action. This time, I hung around in outer space for an old fashioned space battle. This was a bit more on the dull side in terms of both an atmospheric and a gameplay standpoint. It also proved a bit tricky at times to stay locked in on enemies, particularly when they were wizzing about behind or below me. With that said, the radar screen did assist in locating these fast-moving targets. Any dip in the action and entertainment was mostly offset by the sheer awesomeness of piloting the Arwing. At least to a slight degree, the ship seemed more maneuverable and more powerful. Doing barrel rolls as a fancy means of parrying incoming attacks was particularly satisfying.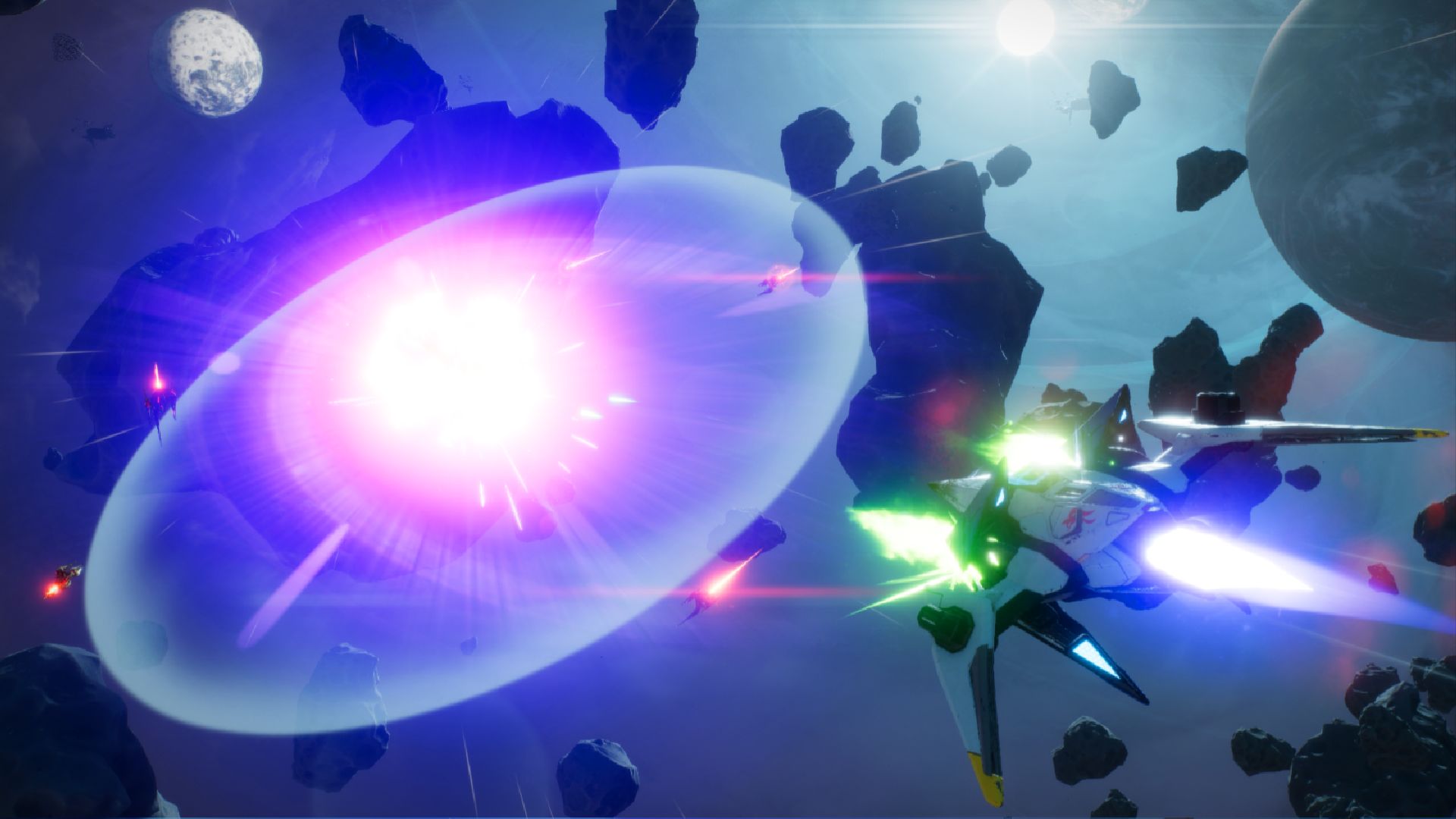 Overall, I had an enjoyable time soaring and blasting my way through the diverse environments and the reaches of space. There was plenty of action and intensity to be had, and those who are craving more Star Fox should be mostly satiated, as should general fans of space shooters. It will be interesting to see how the stronger ships, pilots, and weaponry which are sold separately will factor into the game's difficulty and dynamics. Though at least in my experience using one of the basic loadouts, there seemed to be a fine balance of relative ease of play coupled with enough complexity to the action interesting.
You can look forward to flying and battling with the Starlink Initiative on the Nintendo Switch, PS4, and Xbox One October 16th, 2018.
Comments