Pinball FX 3 Review
A great update to a well renowned series
Pinball and video games are a combination that goes way back. One of my earliest memories with a pinball game on a console was the Nintendo-made Pinball for NES. That opened my eyes to the joy of what a pinball machine could offer, even if the game was incredibly limited and only had a single table.
Eventually, technology progressed and we were able to get games that offered more than a single option. While this didn't replace the experience of visiting an arcade and actually touching a pinball machine, it was much cheaper to digitally own 10 tables and get a variety of experiences than it was to plunk quarters into different cabinets.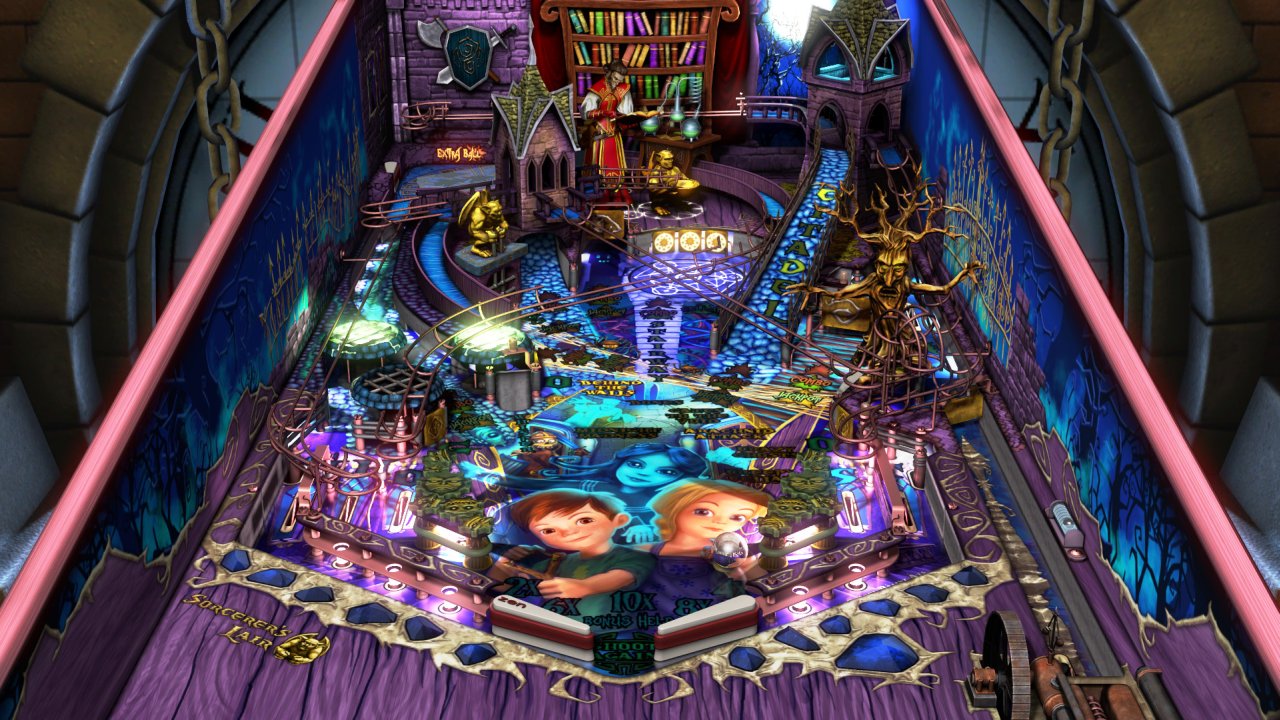 Why do I bring this up? For years now, Zen Studios has been creating and updating Pinball FX 2 to make the most comprehensive and definitive pinball experience on consoles. With the launch of FX 3, Zen Studios has allowed users to port over their previously owned tables and even opened up the online leaderboards to every platform.
While this makes the prospect of downloading FX 3 on PS4, Xbox One or PC a no-brainer, the Switch is a brand new console with no previous network tying purchases together. While Pinball FX 2 was on Wii U, Zen Studios has not been able to allow a transfer of eShop purchases to Nintendo's newest machine. If you can accept that you'll need to be rebuying tables to get the full experience, then this Switch version could possibly be the definitive port of this game.
The Switch version of FX 3 currently has 30 tables available; one is free to get you started and the other 29 are offered as DLC (either individually or in specific packs). Once you acquire however many tables you want, each one offers various different modes to test your skill. You have classic mode (which is just standard pinball), a one ball challenge, a five minute challenge and a survival challenge (in which you need to reach score thresholds to keep a timer going). Pinball FX 3 also has power-ups that can help boost your score and each can be leveled up through repeat play to help you out even further.
If this all sounds a bit intimidating, know that you can turn off these special powers and play in the most traditional sense possible. Pinball FX 3 is pretty flexible in how it lets you experience the game, which is what makes it more appealing to someone like me who has never been particularly skilled at pinball.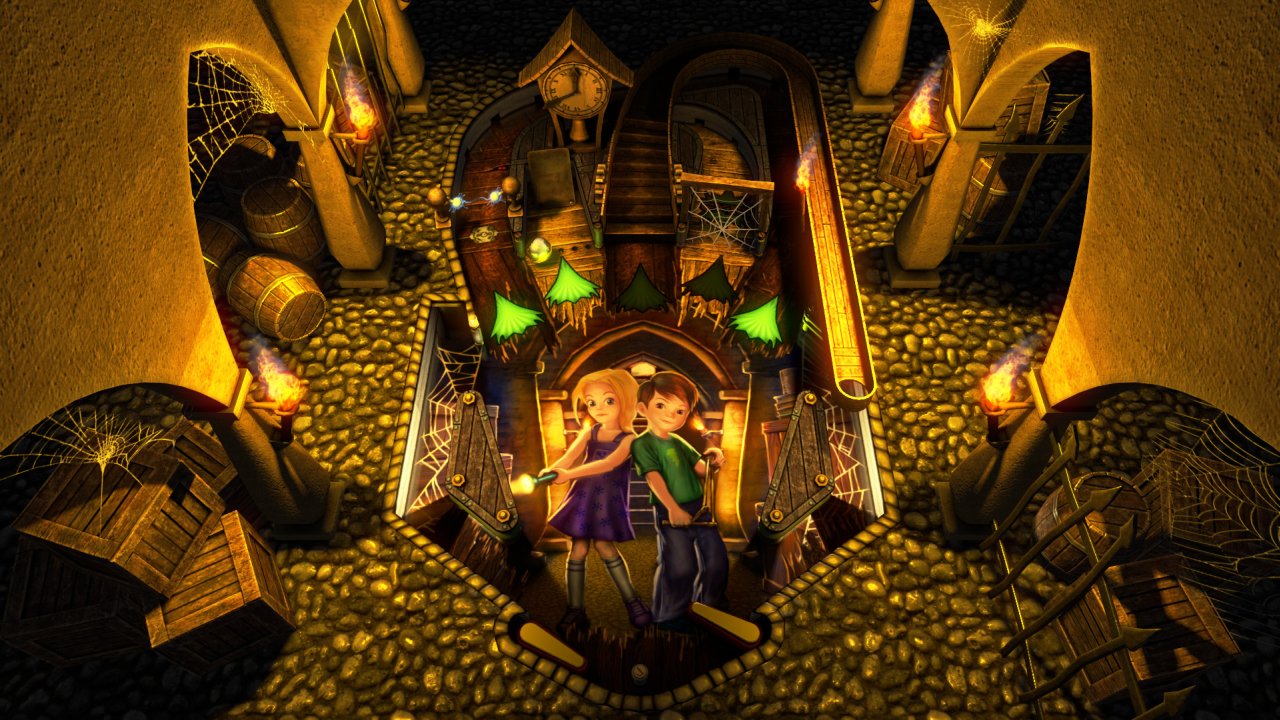 As a matter of fact, each table comes with an instruction manual to explain the nuances of its design. Depending on which table you pick, you might get transported to a mini-game during your session and having a guide actually explain these different mechanics is useful. There is a certain kind of charm to flailing your bumpers and hoping for the best, but the way in which Pinball FX 3 goes out of its way to detail each mode is appreciated.
Even the menu system has a pretty extensive tutorial to get you up to speed as quickly as possible. The presentation of it leaves a lot to be desired (the voice acting and art style are exceptionally bland), but you can either listen to the announcer explain each option or just skip past it and figure things out on your own. That freedom is welcomed, especially if you have previous experience with this series.
When it comes down to the tables, the few I have were all pretty well designed. Apart from bumpers smacking balls, each table bears little resemblance to one another. The architects of these tables clearly know what they're doing since each table feels like a distinct game.
The "Son of Zeus" table, for instance, doesn't have many hidden modes, but does offer some great opportunities to tackle monsters and boost your score. The "Carnival" table has themed distractions based on stereotypical carnival games and the theme just pops with a lot of color and noise. It does a great job of emulating what a carnival sounds and feels like, which is precisely what a good pinball table should be like.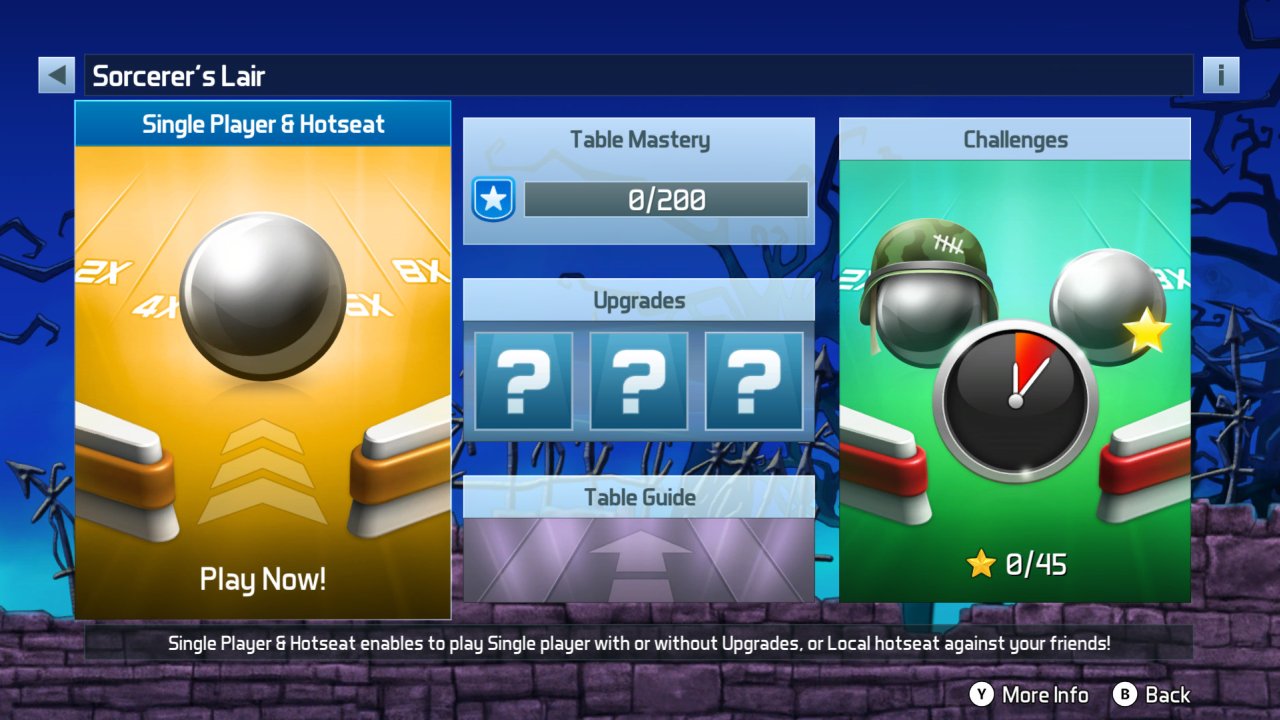 Performance wise, everything remains incredibly smooth while docked. The only kind of drops you'll see will be in portable mode, which is unfortunate. For such a simple premise, you'd figure that the Switch would be more than capable of running everything without issues. Those framerate hiccups aren't too profound and only last microseconds, though it can sometimes lag the controls and cause a dropped ball.
It does suck to visit the menu screen and see all these locked off tables, but the game never attempts to coerce you into paying more money. If you're content with the single table you get for free, Pinball FX 3 will be more than happy to oblige you. Sadly, the online multiplayer doesn't take this into account.
The "Match Up" mode works on a rotation where it selects four random tables that you can then challenge players on. If you don't happen to own these tables, you'll need to wait to see if the selection changes to something you own. I couldn't get into a single online match due to not having any of the available tables, but FX 3 does offer cross-platform multiplayer for players on PC, Xbox One and Switch, so in theory there shouldn't be a shortage of players if you actually do pony up for more content.
At least the local multiplayer options allow you to directly challenge friends without any restrictions. This is made doubly fun by the unique features of the Switch. Being able to take a vast collection of pinball tables on the go is unprecedented, especially with this type of quality. The Switch version of FX 3 also has a vertical orientation mode that better replicates a real machine. This is a treat since the default viewing angle is a bit scrunched.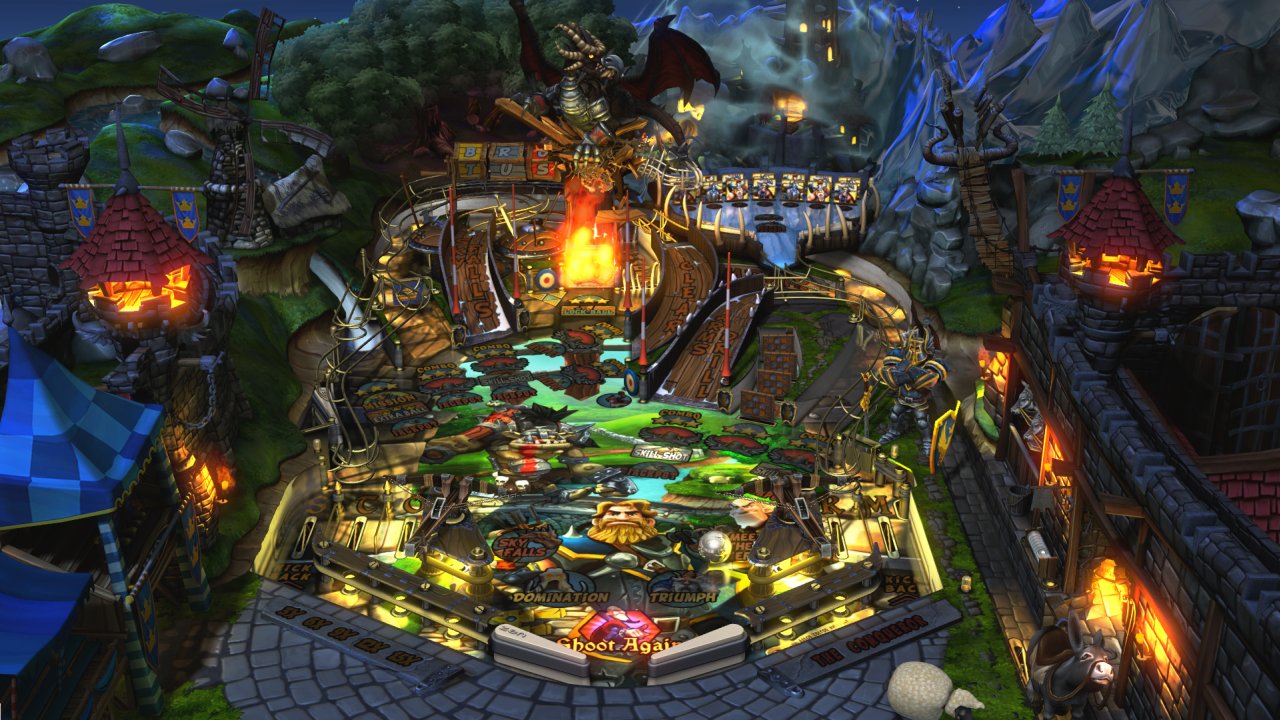 One might think that holding the console sideways would be uncomfortable, but Zen Studios worked with Nintendo to create a solution; you can remove the top joy-con and reduce the weight of the system. While you won't be able to portably play with the built-in stand in this mode, at least the Switch won't be leaning away from your hands. As an added bonus, you can also use vertical orientation while docked if you have a monitor that supports tilting.
The biggest downside is that not every previous Pinball FX table is currently on the eShop. While Zen Studios has done a commendable job in getting 30 tables available for launch, when the other versions of the game feature things like Marvel Pinball, Bethesda Pinball and Star Wars Pinball, it can't help but feel like you're getting a little short changed when deciding to stick with Nintendo's platform.
I'm sure these will come in time, though, so I wouldn't worry too much. Even if they don't, getting 30 fully featured tables with the excellent vertical orientation option makes for a hell of a pinball game. Buying every available table would only cost roughly the same as a $60 game, too, so it really doesn't make sense to get all nitpicky about shortcomings.
Our ratings for
Pinball FX 3
on Switch out of 100 (
Ratings FAQ
)
Comments
blog comments powered by Disqus