Elex Preview - E3 2016
Exploring a highly ambitious and fairly unique open world RPG
Developers at Piranha Bytes have already shown that they are capable of crafting enjoyable, and fairly unique adventure RPGs with their Risen and Gothic franchises. Now, the team have set their sights on a whole new IP with a post-apocalyptic setting, but one that players have never seen before. Their new upcoming game Elex offers a mix of fantasy and sci-fi, letting you explore a large open world. We had a chance to see the game in action, and briefly play it at E3 2016.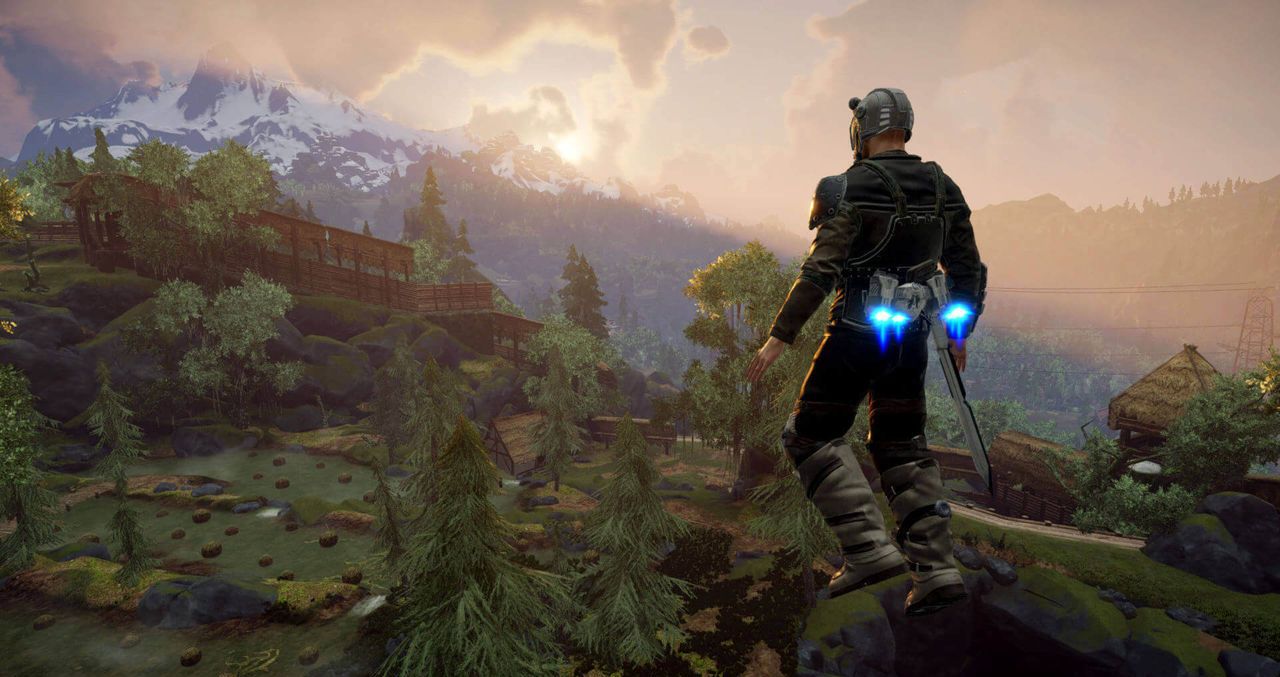 The story of Elex follows a devastating event – a meteor crashes into the planet of Edan, destroying much of the world, but it also causes a mysterious substance to appear from the ground. That substance is called Elex, and it has the amazing ability to power machinery and give living things extraordinary abilities. This immediately makes it the most valuable resource on the planet, for both production and survival. While humans gain increased strength and ability from consuming Elex, it has a nasty downside of getting rid of all your emotions.
There are numerous factions on the planet, each with a different attitude towards Elex. You play as a character that been consuming Elex for many years as part of the Alb tribe, who believe that the substance is key to further human evolution. Other factions have differing attitudes – some reject using Elex at all, while others are merely neutral. After an accident, you suddenly find yourself far from home, surrounded by foes and without access to any Elex - you suddenly begin to experience emotions for the first time in your life.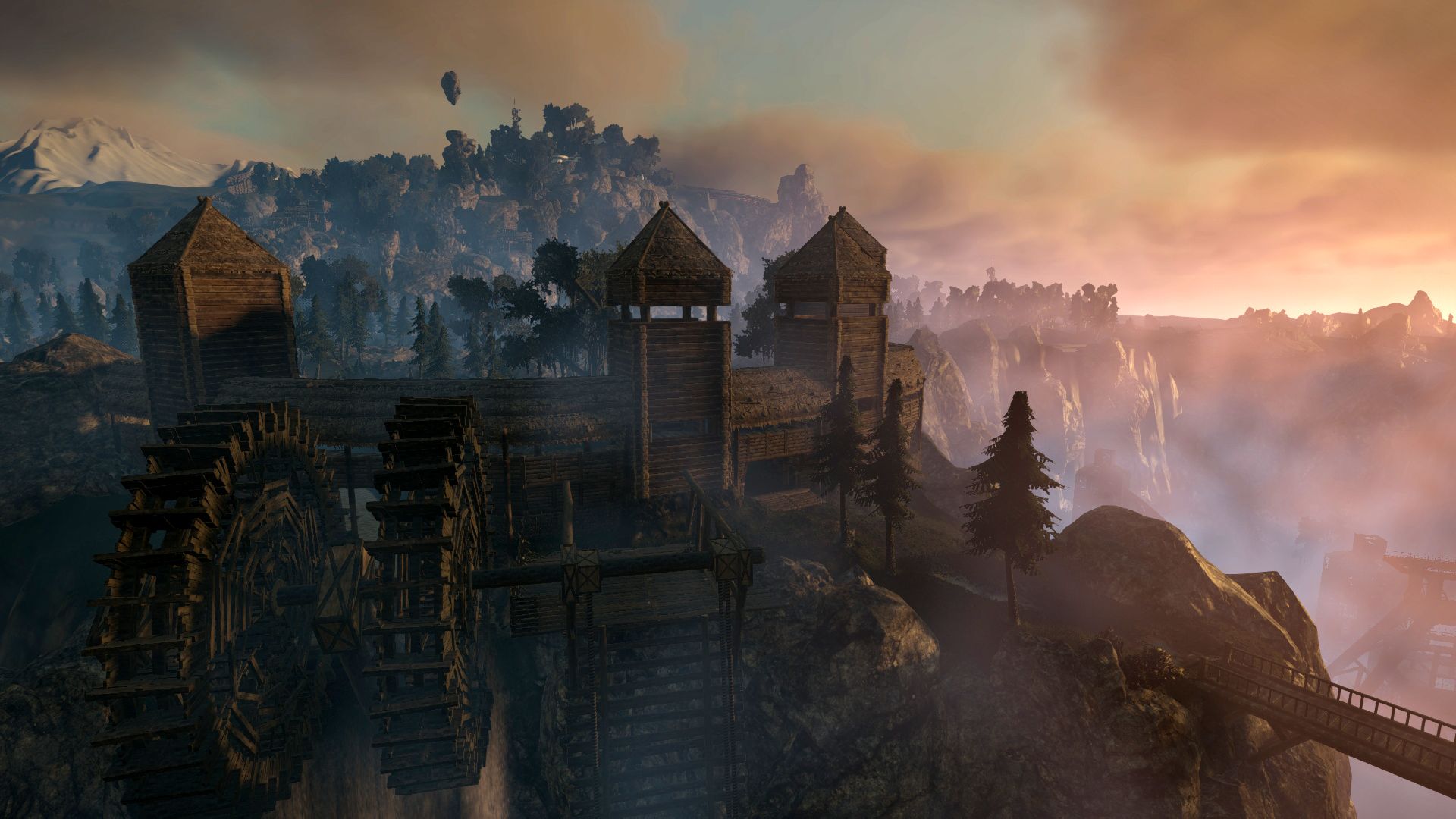 Our demo for Elex offered an early look at this open world action RPG. The game world is said to be quite large and without any loading times, even when entering buildings. Players will be able to go anywhere they see, and that's helped by the fact that you get a jetpack right at the start – a rather handy tool to bypass any tricky terrain as well as potentially get a drop on enemies in combat. The developers note that giving players such a powerful traversal tool means they must ensure all areas of the world are fully designed as players will undoubtedly find a way to get up there. There's a full day and night cycle, unique faction skill trees, a companion system, a home base to build, crafting, cooking, hacking, and so on. The design sounds very, very ambitious and hopefully the developers will be able to pull it off. Comparisons to Skyrim and the Witcher were made as the sources of inspiration for Elex.
After a short walk from our starting area, we arrive at a tiny village. Here, players can interact with NPCs, trade, get quests, and so on. The developers have very high ambitions for extensive player choice – all NPCs can be killed, NPCs will remember hostile actions, and the world is going to be persistent. We walked into a home, and there are opportunities to steal items, as well as go into restricted areas of the house. We did so, and were surrounded by guards who asked us to leave earlier. Taking the fight outside, we actually killed one of the guards and then decided to flee the village. Now if we were ever to return, we'd be attacked on sight. Players can buy their forgiveness from the mayor, or if they rack up enough crimes, bounty hunters could be sent out into the open world to hunt you down.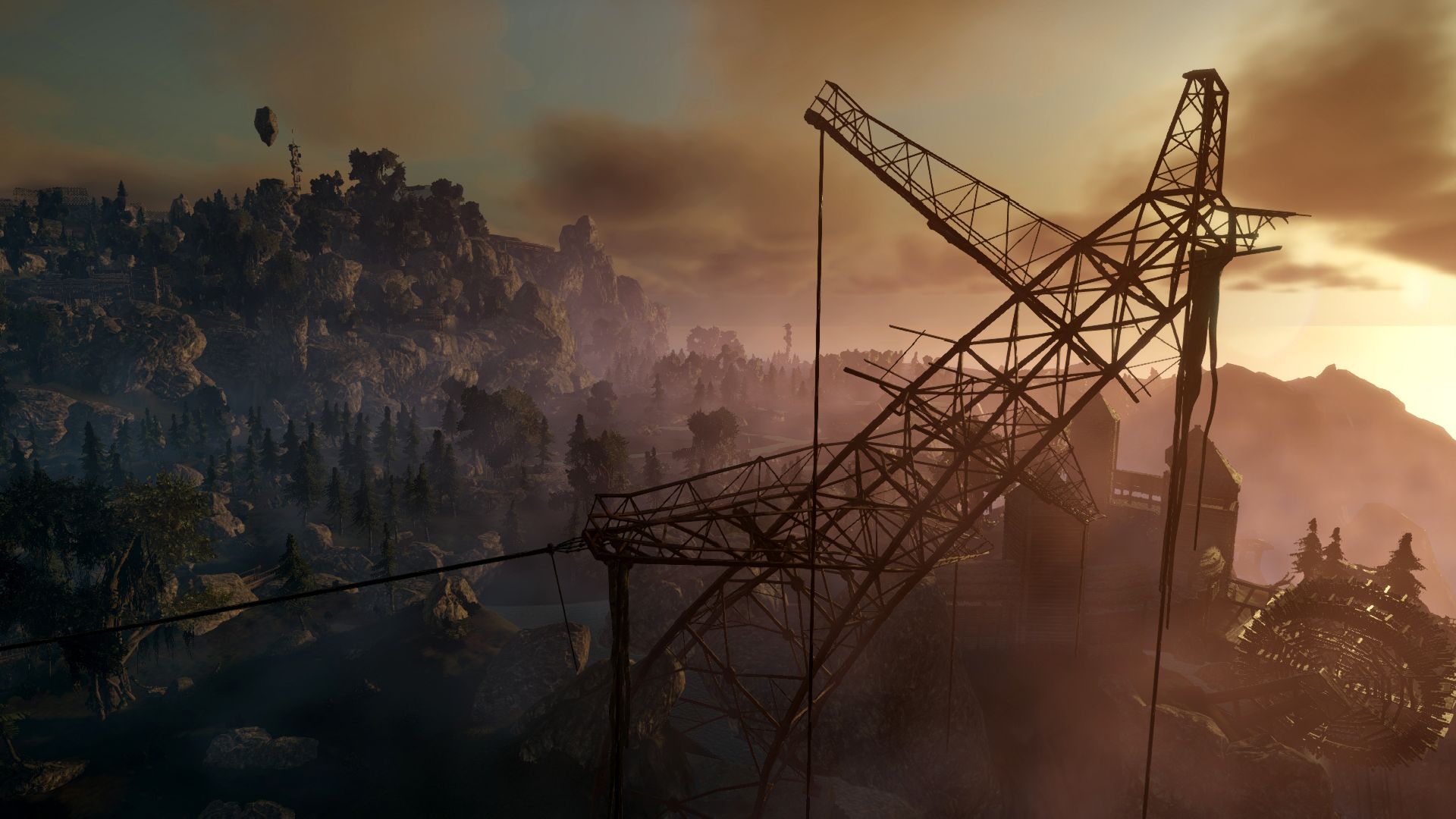 Exploring the nearby forests, the developers mention that the game has over 300k words of dialogue. There are factions to join, many quests and sidequests to complete, and choices to make. The game world has four different types of enthronements or zones. As we adventure through the forest and dispatch some wild beasts that roam the land, we bypassed a few remnants of the old world, collapsing ruins of buildings that existed prior to the meteor strike. We also came across some Elex extractors – large machines that squeeze Elex out of all things, alive or otherwise. These machines were built by your Alb faction, and as you realize what they do, and thanks to being free from Elex, you begin to feel remorse and fear.
We also got to briefly play the game on the PC with a controller. The action felt about as you'd expect from a game of this sort. Our sword had heavy and light attacks, a combo system, and so on. At this stage the encounters still felt a bit clunky, which will hopefully be ironed out for launch. We got to face off against a few human enemies as well as robotic wild creatures. Using the jetpack to traverse through the environment also felt fun and a natural extension of the movement systems. Our hands-on time was brief and not enough to assess any of the intricacies of the combat mechanics. The full game promises to have a variety of options from both sci-fi and more traditional settings – from flamethrowers to swords and plasma rifles.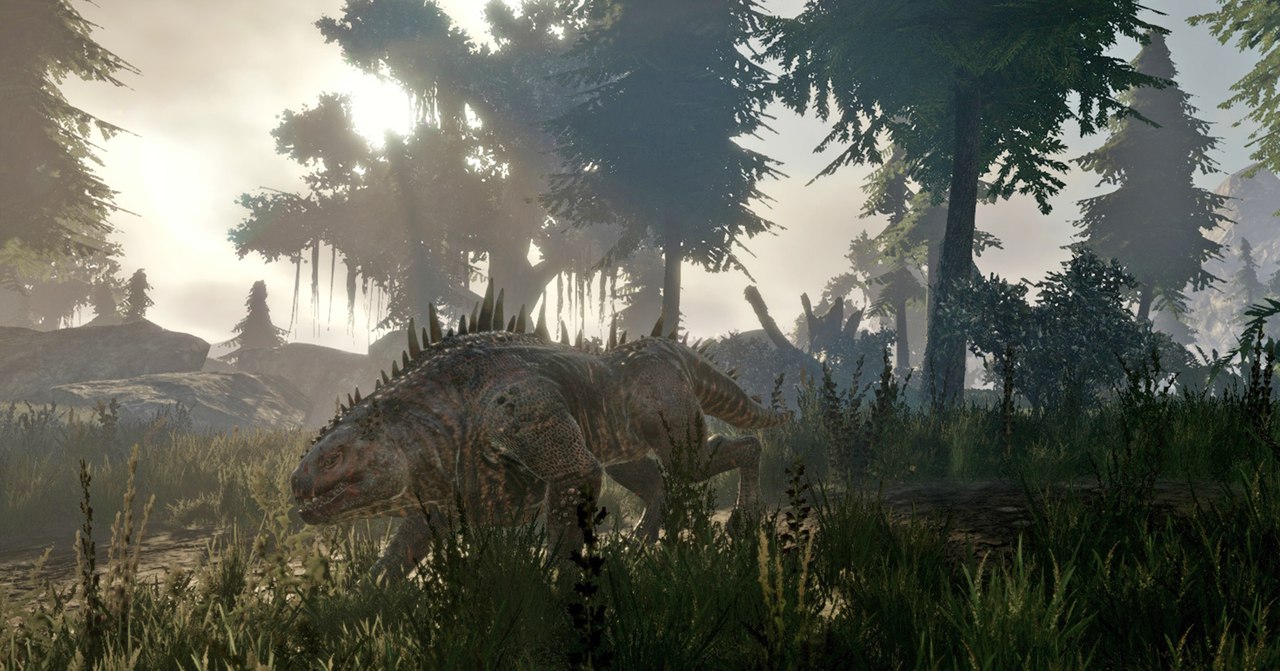 Elex is definitely the most ambitious game that we saw at E3 this year. If Piranha Bytes are able to deliver on their goals and promises, this could be one of the most interesting games to look forward to next year. However, these ambitious are just that, as we had no chance to see many of the elements that are promised. Beyond a lengthy flyover over the open world and having a glimpse at combat, it is difficult to tell if Elex will live up to its own hefty design aspirations. We hope that it does, but only time will tell. The game is currently expected to release for PC, Xbox One, and PS4 in the first half of 2017.
Comments