The Sims 4 Preview - E3 2014
Meeting the new virtual people
When The Sims franchise began a staggering 14 years ago, the original game was met with sheer excitement. Nothing has been done before quite like this, and Maxis have had discovered a formula that would launch a huge and long running life simulation franchise. In 2014, Electronic Arts and the developers at Maxis are bringing The Sims 4 to fans worldwide, and we got to see a demo of the game at E3.
With this major release, the developers aim to focus on the Sims themselves, having previously been addressing various gameplay and content requests from fans. So the Sims in the game will feature new AI, making them more unpredictable and independent, and featuring intricate personalities and emotions for the first time in franchise history. The goal is to create meaningful stories for your virtual avatars, and it starts with the creation system.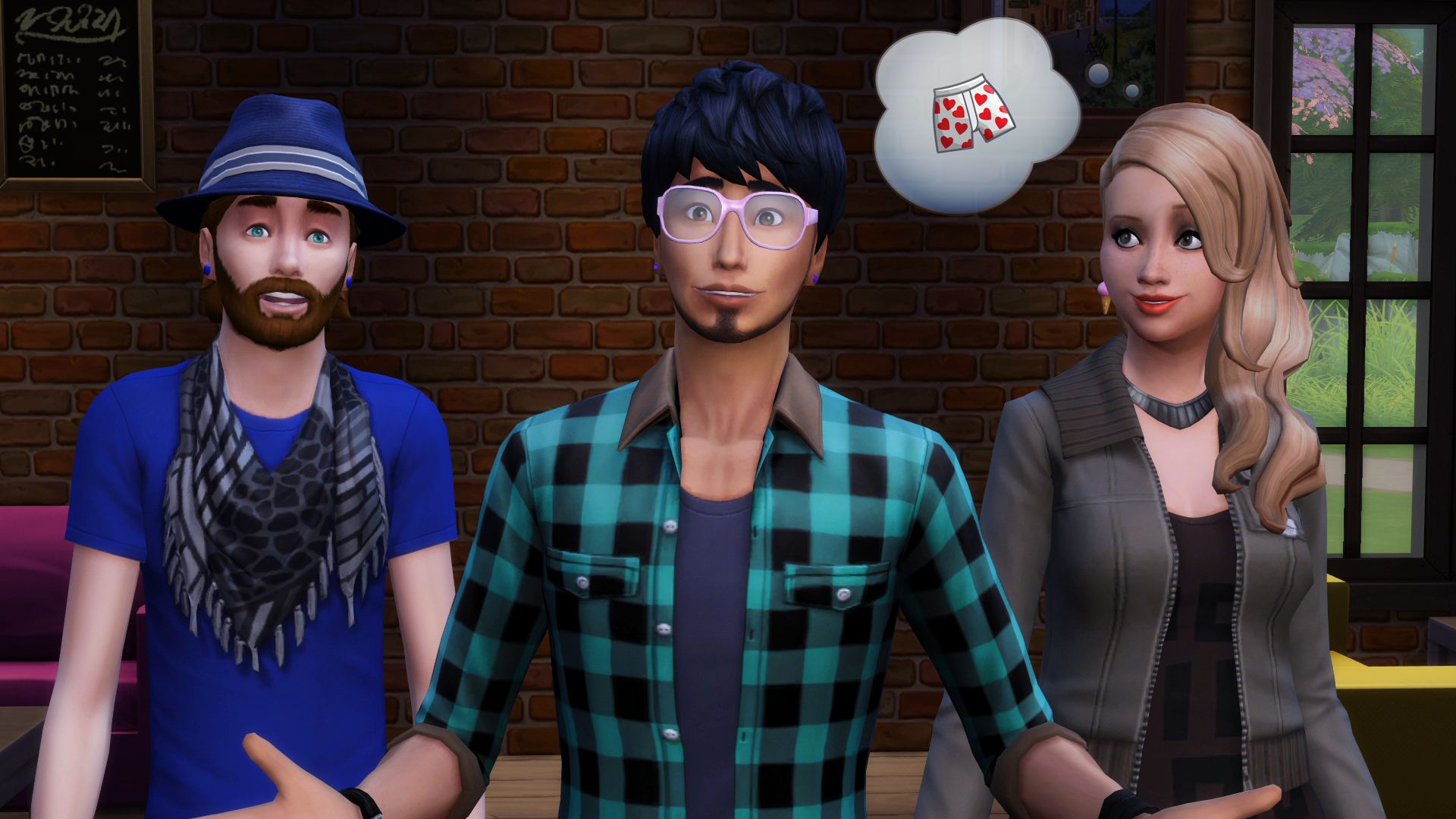 The create-a-Sim tools have been rebuilt, and no longer use basic sliders to adjust some parts of the body. Now players are able to adjust features with their mouse, on the fly, exactly the way they want. Give your Sim puffier cheeks, longer nose, or smaller eyes just by grabbing those body parts and dragging in the direction you want. If you admit to spend far too much time creating your characters, The Sims 4 may be a big time sink before you even begin to play.
As you create, you also get to choose a walk style – letting your Sim strut around or drag his feet like a slob. This new feature goes into the idea of giving your virtual people a sense of character, further augmented by selecting their aspirations. These long term goals provide unique personalities and even animations to your Sims, and unlock new traits to be used once you've completed an aspiration. In our demo, we selected a Computer Science aspiration, and then supplemented it with quick learning trait to help with studying. We also gave the Sim a creative trait from Emotional section, slob from Lifestyle section, and Bro from the Social trait list. All these customizations affect the way your Sim will talk, interact, and behave.
We then entered the game, finding ourselves in one of the many neighbourhoods in town. It was a park, where many other Sims were going on about their lives, interacting with many of the activities in public spaces. We also saw the new emotional status of our Sim – he was happy because his friend (also a Bro trait) was nearby, and he had taken a shower today already. His friend, meanwhile, was angry, and to relieve that anger he started doing push ups. His strength was increasing faster than usual because of this special activity that's only available when the mood is right (or wrong). The happy Sim, meanwhile, had access to a pep talk interaction option because of his good mood and Bro friendship.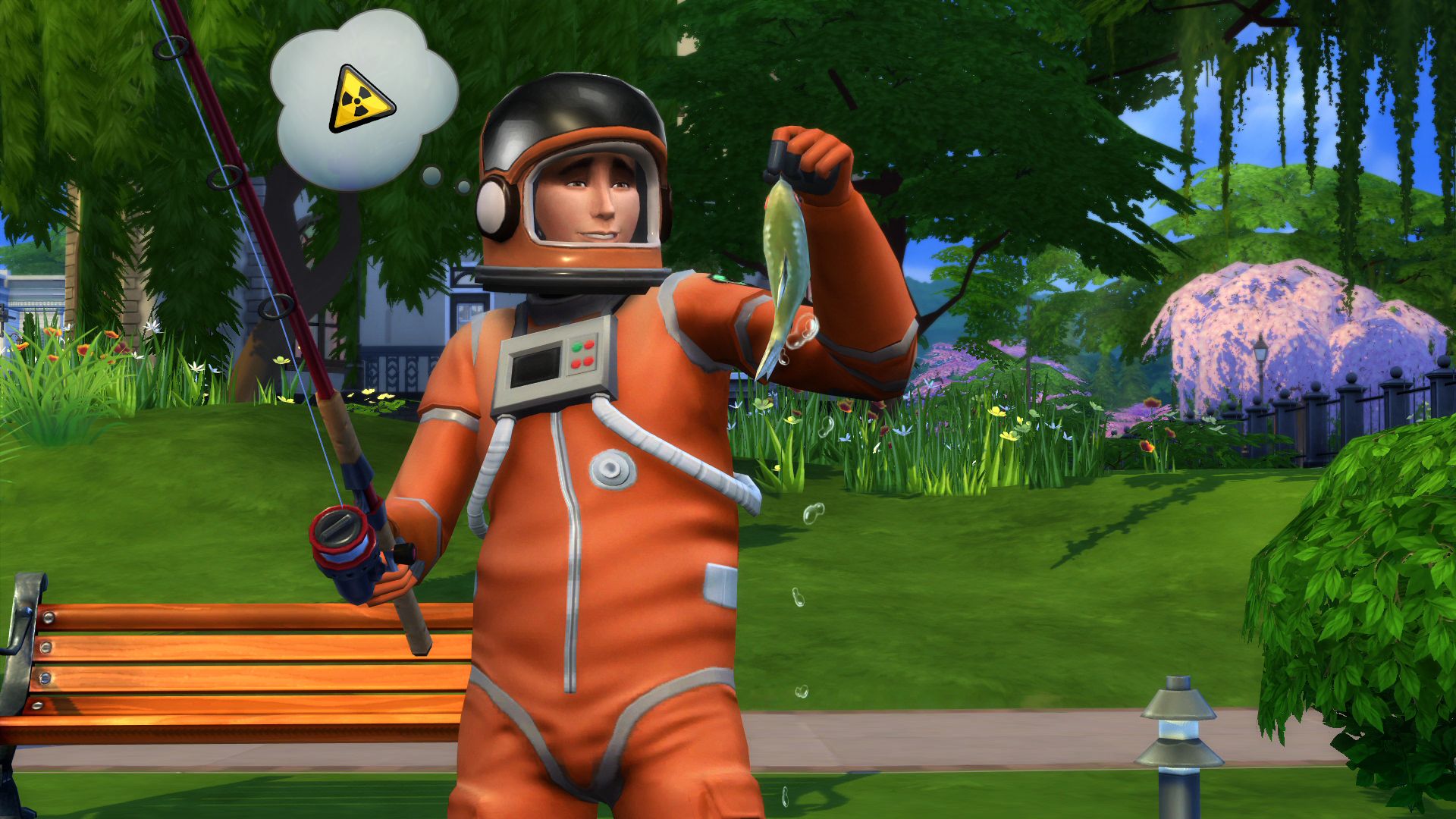 We then switched neighbourhoods to a more central location, with many shops and new activity options. The two Sims headed to the gym, where the angry Sim proceeded to work out while angry. He had a good relationship with the gym's owner (Chuck Norris, go figure), and got incredible results from his workout thanks to instructions from Chuck and his angry state. But after a hard day's work, the two guys wanted to throw a party, so we returned to the house. Here, we got a glimpse of the new build tools, that allow players to seamlessly move rooms with all their contents, expand and shrink walls, raise the foundation, and so forth.
If you're not in the mood to do everything yourself, a big new sharing feature in The Sims 4 is called The Gallery. Previously, players were able to share custom homes and items via EA's website tools, but it required you to exit the game, download and install files, and so forth. With The Gallery, players can now simply browse an in-game catalogue of items, from complete houses to individual rooms, and even Sims, and bring them into the game within moments. So instead of building a party room, we grabbed one from The Gallery and added it to our home, placing it in the location that we wanted.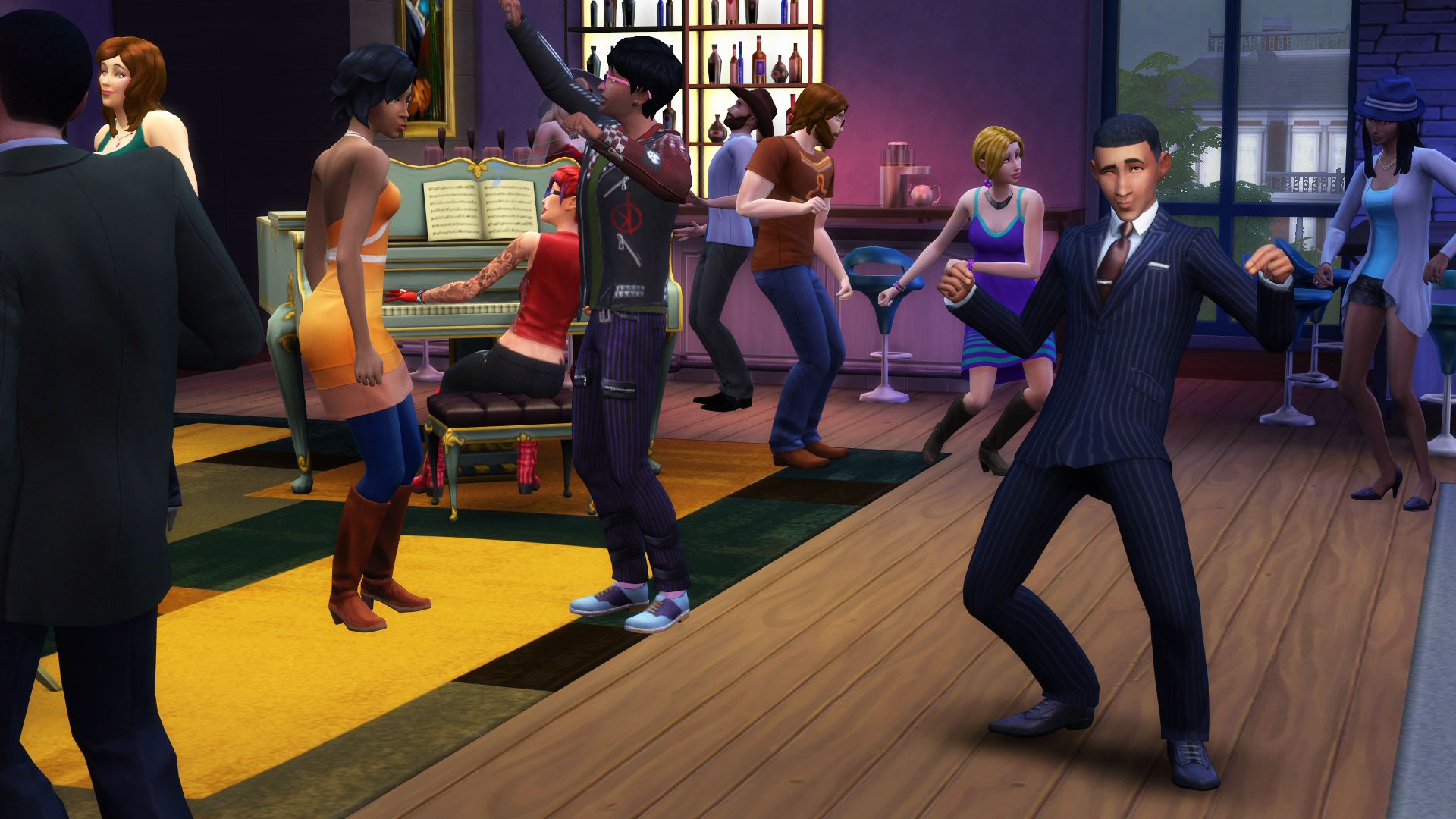 We then started the party event, where we could assign roles to specific Sims that we control, and select individual guests from the list of met Sims. As guests arrived, so did the roommate (Kim Jong-un ...because why not). He started a fire, and then peed himself in fear, causing our two Sims to die of laughter. Weird events seem to be at the center of The Sims 4 design, and this was just one example.
The Sims 4 looks to have some great customization options for both Sims and objects, plus offering a great sharing and import tool with The Gallery. The addition of moods and personalities will undoubtedly offer some of the best replay value that the franchise has ever seen. And while we didn't walk away from The Sims 4 blown away by any particular concept, this is evolution of the formula that has addicted millions of gamers over the years, and the newest entry will likely continue this trend. The Sims 4 is set to arrive in early September for PC and OSX.
Comments
blog comments powered by Disqus