The Sims 4 Review
Still charming and fun to play, but doesn't pack as much value for the money
How does one review the game of life? I am of course referring to the long running life-simulation franchise of The Sims from EA, rather than the board game created in 1860. When first released, the original game was a mark of true innovation in gaming, as nothing like it had ever been released. Many sequels and expansions later, The Sims continues to be a powerhouse franchise for Electronic Arts and one that always attracts gamers from all corners of the globe. The Sims 4 manages to introduce some worthwhile and innovative features, but lacks content and takes a few steps back in some areas.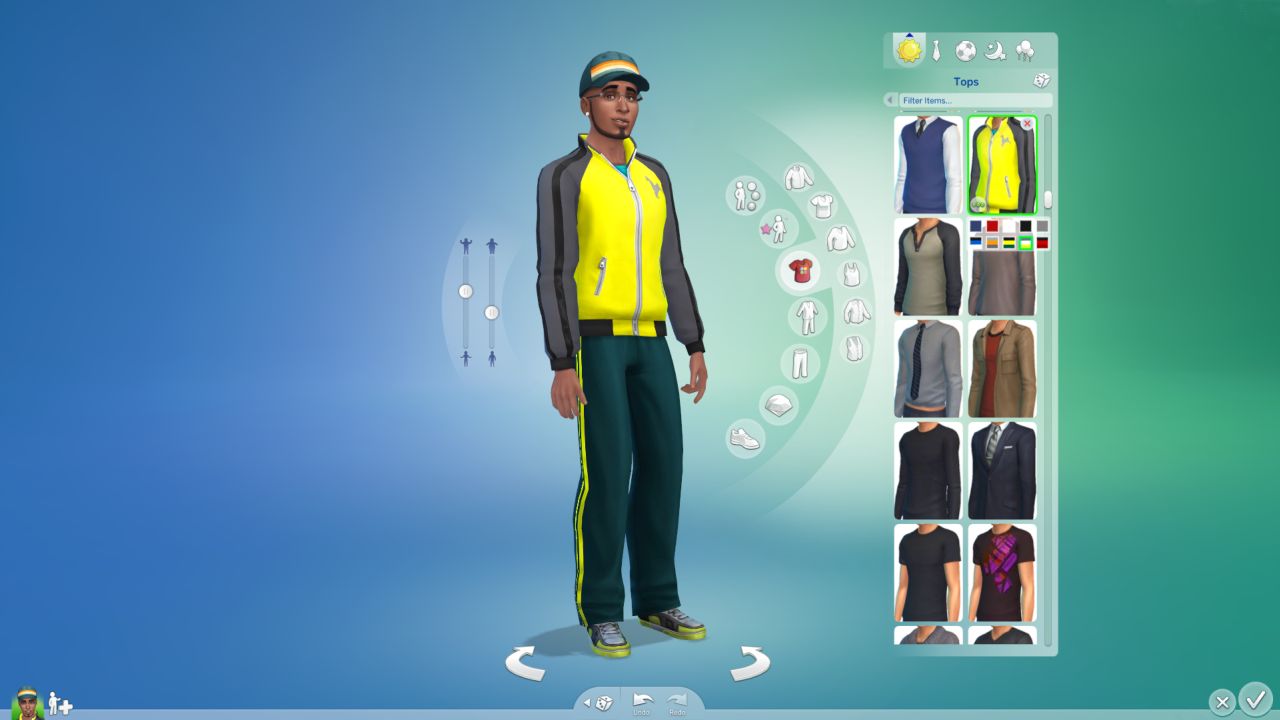 Rather than letting players choose where they want to begin their virtual lives, the game instead first introduces you to the new Create a Sim screen. Here you can create a virtual person to represent yourself, your family, or anyone you can think of. The creation process has been vastly expanded when it comes to the physical features and deep customization options. The classic sliders are gone, and in their stead players simply click on the body parts that they wish to adjust, and drag with the mouse. It's a system that perfectly combines power and accessibility, giving players yet another reason to spend hours obsessing over a Sim's face and body shape. The tool seems almost reminiscent of Spore in terms of its flexibility. Here you also set the name, personality traits, life ambitions, and so forth. A new addition is a choice of walk styles, from a confident strut to a depressed shuffle.
It isn't without its problems, however. Most notably, the teens are same height as adults and almost all Sims look very similar despite their age difference. The toddler life stage has been removed, and babies are back to being simply objects in the game world to interact with, unable to leave the side of their crib. Create a Style, where players were able to customize the look of their Sims by adjusting every type of coloring on clothes and objects, is absent. You're only limited to the game's pre-set selection of visual options and color patterns. It's not a huge loss, but it does seemingly take away a perfectly good customization function from the previous game, for no good reason. It's surprising that at least something as simple as a color wheel couldn't have been included.
If you're not the sort of person to obsess over looks and would rather grab a cool character that someone else made, The Sims 4 offers a new Gallery portal. Rather than having to Alt-Tab and browse to a website as before, users can now open the in-game screen and browse thousands of user created Sims and objects. Once you find something you like, downloading them into your own game is simple and nearly instant. You can also comment and share items and Sims you find in the Gallery. It's a great system that helps connect players to the custom creation community seamlessly.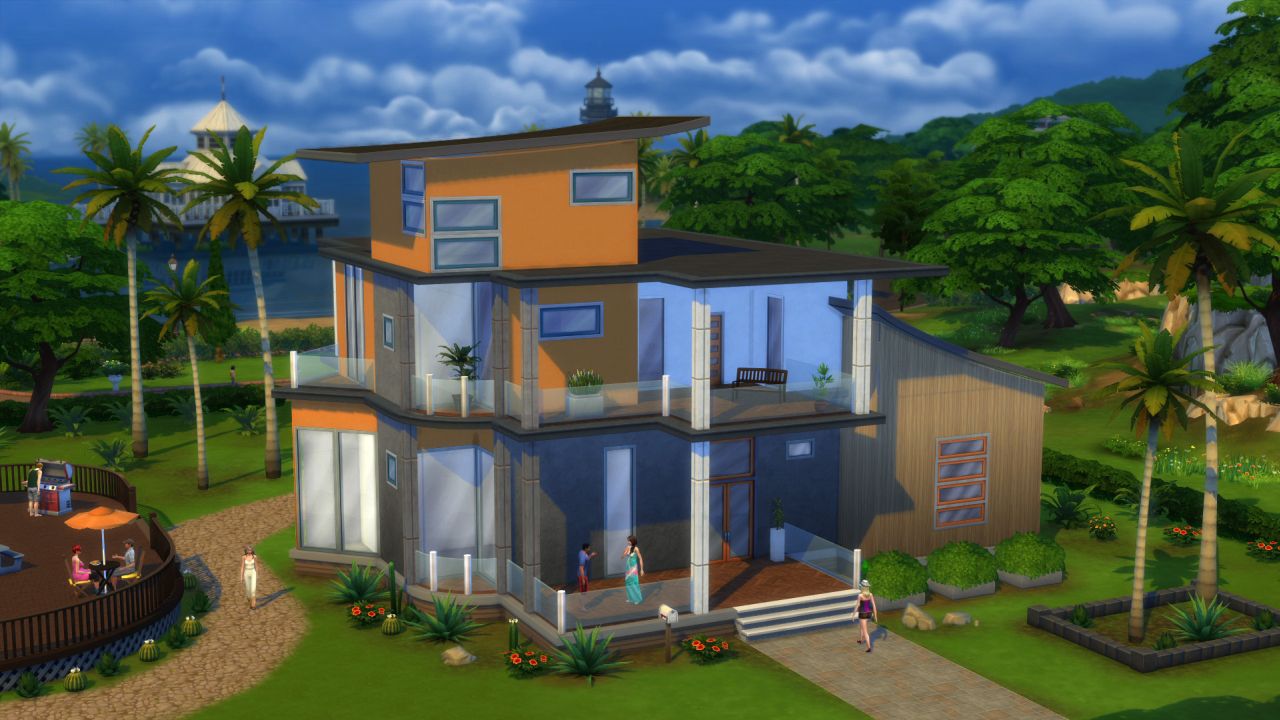 Once you're happy with the virtual people's personality and looks, you can move into the game world. You can build a home on an empty lot or purchase a full-furnished abode. Our advice would be to create one from scratch, just so you can experience the new Build mode. Just like the Sim creation mode, the new build mode is a vastly improved experience from the ease of use and the power of the tools at your disposal. The clear UI allows for easy and intuitive creation of homes, now with options such as different wall height, object scaling, and foundation is now considered to be a part of the home. Previously mentioned Gallery allows players to import whole rooms, already furnished, and even move the whole house or individual rooms at any time. The only limitations of the new build mode are that you're still building on a grid, so curved walls aren't an option. Plus terraforming is out, and so are pools. But these are small concessions for what is otherwise a much more powerful and useful gameplay tool.
There is a ton of stuff to purchase for your new digs, from decorative to functional, and the search / sorting is quick and well organized. Though the Create a Style tool is gone, most of the objects come with a set of pre-made designs that should satisfy most players. The base game object selection does seem a bit thin in The Sims 4, especially to players who've heavily invested into expansions for The Sims 3. Plus, some of the items, such as fancy TVs or high-end book shelves, are locked until your Sim completes certain life or career goals. While this adds a feel of progression, it introduces an unnecessary restriction, especially if you have the cash for the item you want.
Starting the life of your Sim, players will find themselves in a familiar routine. Your goal as the overlord of the virtual people is to keep them fed, happy, socially fulfilled, and so forth. Players will pay attention to the needs of their Sims, try to fulfill their aspirations, and get rewarded with cash and various bonuses, such as no longer needing much sleep. The micromanagement is made easier than ever before thanks to the addition of multitasking. Now, your Sim could be reading a book while also chatting with a guest or family member, thus increasing their skills and also satisfying the social meter. He or she could be exercising and watching TV, thus also boosting the physical skill and fun at the same time. The ability to perform multiple tasks at once addresses one of the longest running shortcomings of the Sims franchise, and truly frees up your time.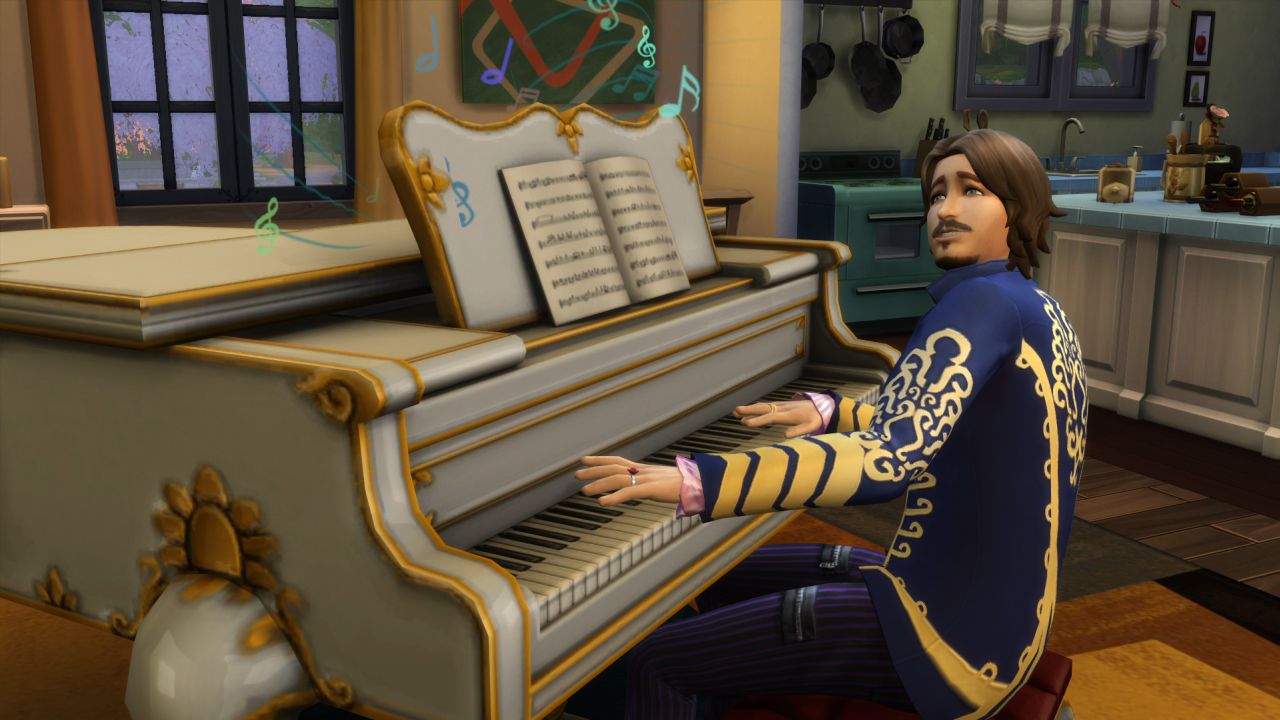 Your Sims now also have an emotional state, which replaces the old mood meter. Ranging from happy, insecure, angry, embarrassed, to motivated or simply content, your characters have a more human feel thanks to this new system. Surroundings, actions, and interactions in the game world affect your avatars' emotions, and the resulting outcome can either boost or harm their actions. Working out while angry or studying while focused will gain better results, and feeling motivated will allow you to give pep talks to others. However, the emotions can swing at a moment's notice and there are many ways for players to exploit how their Sims feel, so you won't forget that this is a video game after all.
You'll need to find a job of course, though for some reason most of the normal careers have been removed, and the options are limited to odd choices such as being a spy, a writer, and so forth. That doesn't really affect the gameplay much, as you'll still be levelling up in skills and performing actions in order to get promoted, and so forth. Unlike The Sims 3, your Sim will go to his off-screen job and you are simply left to stare at the empty house, as in the early games. NPCs such as burglars, firemen, gardeners, or policemen are no longer in the game, and thus the corresponding events either don't occur (theft) or must be dealt with on your own (fires, broken appliances, tending to your garden) .
Outside of work and spending money redecorating the place, your Sim will want to socialize and meet others. Random Sims will often come visit you at home, or you can simply walk the street of your neighborhood and meet others. Many players will note that the world is much smaller than what The Sims 3 offered. With just two neighborhoods and a bunch of lots, The Sims 4 definitely lacks space. There is one gym, one nightclub, one lounge, one bar, a museum, a library, and a park, but that's about it. Unlike the previous game, the world is no longer open and freely explorable, and thus there are frequent loading screens. Going from one location to another, and even simply walking the street and entering a neighbor's properly causes a pause. It does become annoying, but not enough to stop playing. At the very least, while players will miss the open world and exploration, they won't miss the lag and stuttering as the game performs miles better technically than The Sims 3. The visual design and user interface are great. Stylized visuals combined with a soothing yet catchy soundtrack fit perfectly well and are immediately recognizable. The GUI is responsive, with lots of work clearly being put it to make it accessible yet robust.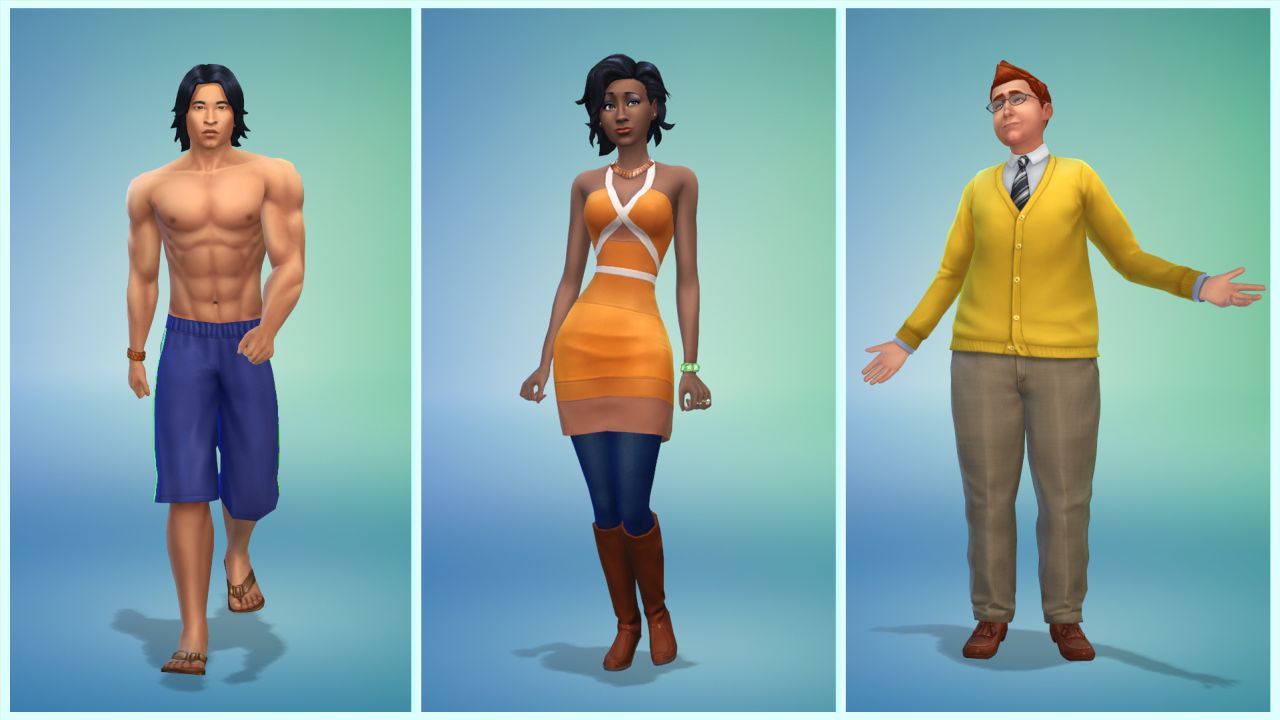 Most of the locations offer corresponding events, such as fishing or working out, and are a hotspot to get in touch with new Sims. Your relationships can then evolve into friendships or romance, as you can get married, get old, die, and then carry on controlling your family for generations. The much more extended social options make interactions easier than ever, combined with the ability to multitask and even hold group conversations. The number of playable characters in the household is still limited, but in public places there can be many more NPCs to interact with than before.
The appeal of looking after a virtual family remains as strong as ever in The Sims 4. This is a highly addictive and customizable experience that can offer players the most involving gameplay yet. Revamped, powerful tools for creating and customizing Sims themselves as well as their households offer exhaustive gameplay opportunities. The Gallery is great for importing custom content into your game quickly and easily. At the same time, there are definite steps back and areas lacking in content, such as removal of some staple features for seemingly little reason. If you haven't checked out the franchise for a few years and are eager to see the new improvements, The Sims 4 offers an addicting experience that's fun to play. However, it may be worth waiting for the first expansion pack or at least a price drop on the base game.
Comments
blog comments powered by Disqus