Journey Review
Thatgamecompany proves that not all those who wander are lost, with one of the most aesthetically and thematically beautiful videogames ever created
Journey is, at its heart, every great videogame adventure ever created distilled to a pure and simplistic form. A world of intrigue and subtle suggestion rather than heavy handed scripting, and a story of ambiguity and personal interpretation as opposed to a well-defined narrative. It knows that wonderment is rarely found in the obvious and brash, but in the mysterious monuments of a past civilisation.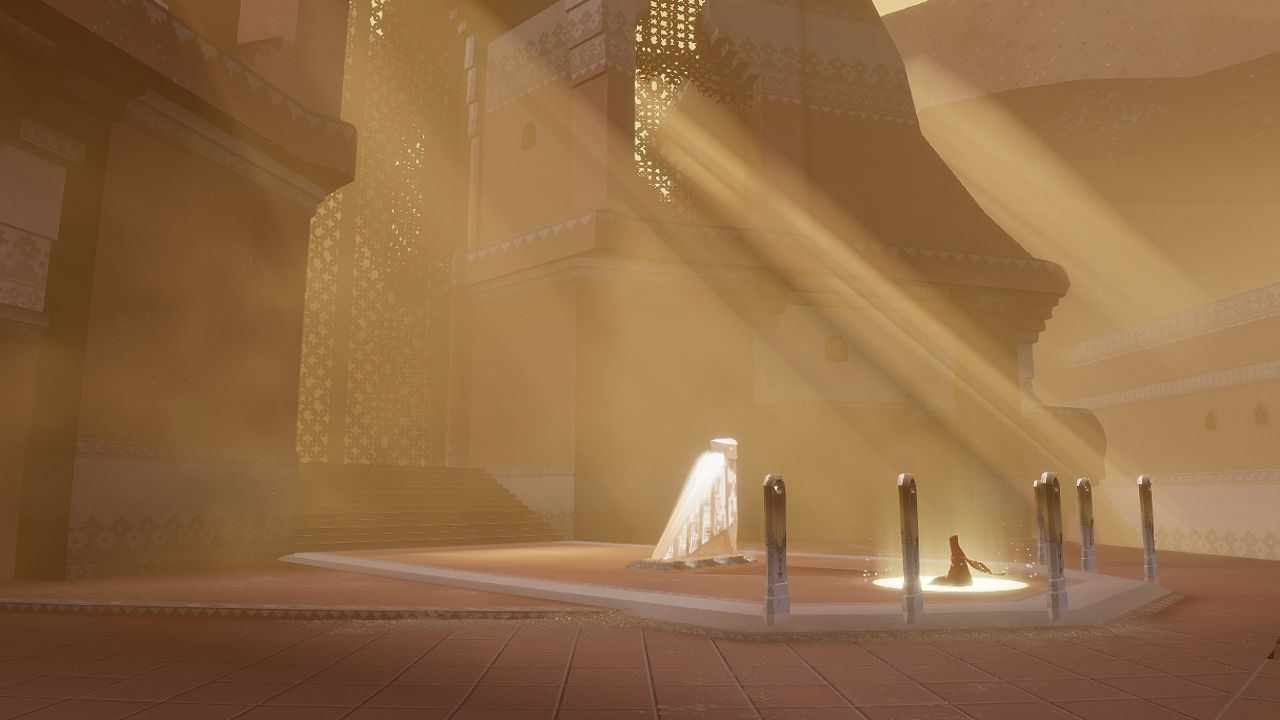 It is fitting then that Journey begins with so very little guidance. Your cloaked armless figure awakens in a barren ocean of sand with nothing but a few onscreen control prompts to impel. Climbing the nearest dune pans the camera back to reveal a beam of light atop a distant mountain and from here on you are left with little other indication as to what you must do but advance upon this ever present background texture. Curiosity, you soon come to learn, is your travel guide for this adventure as objects of intrigue are always placed just on the horizon, with hazy structures lining your path through the plains of this quiet land.
What is the illuminated object resting at the peak of that mountain? You may ask. Why does this wandering Sherpa that we guide desire it? You could question. But to inquire about such details would be to misinterpret Journey's true nature. Thatgamecompany clearly understand that it is not in obtaining the goal, but in the events of the journey to reach that goal where we learn, discover, grow as individuals and stumble across others who wander the same path.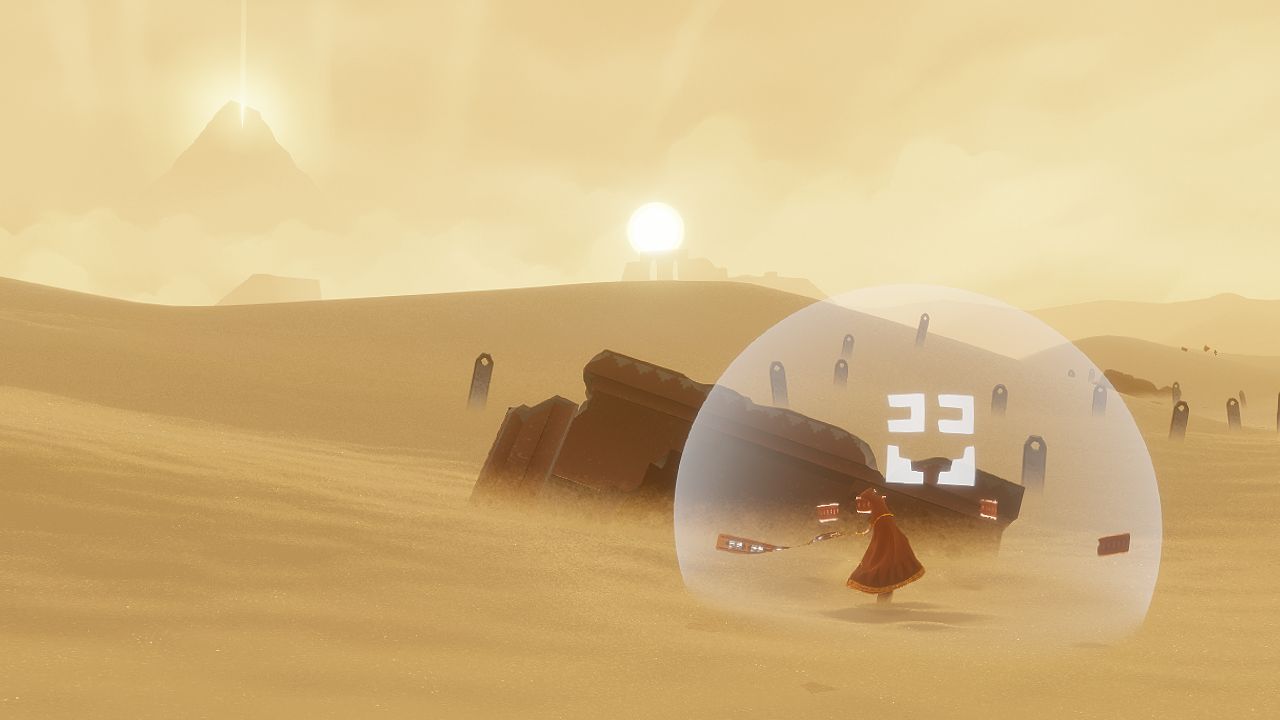 Most of your journey is spent simply walking, which is interspersed with the occasional glib of simple platforming. You also have the ability to shout a single symbol, producing a sphere of sound that awakens the magical powers of nearby scarfs, which in turn charge up your floaty jumping ability. Reduced to such a basic set of mechanics, some will undoubtedly balk at Journey's simplicity as a videogame. But fans of Thatgamecompany's previous exercises in minimalistic design (Flow and Flower) will understand that Jenova Chen and co are the masters of utilising basic videogame interactions to form emotive experiences that drive at the very core of what defines this medium.
Comments
blog comments powered by Disqus