Journey Review
Thatgamecompany proves that not all those who wander are lost, with one of the most aesthetically and thematically beautiful videogames ever created
Indeed Journey proffers many comparisons to its predecessor, Flower, as both titles progress through a similar emotional arc and are to some extent about returning life to areas of dilapidation. The remnants of Flow are also visible in the many scarf creature designs, but where those titles were an abstraction from common videogame themes (microbial ecology and petal propagating breezes); Journey is composed of much more common adventure game tropes. There are stealth sections, downhill slaloms and even subtle leveling up in what is Thatgamecompany's most game-like experience to date. Progression is even broken up by a number of 8-bit cave painting styled cut-scenes, depicting visions of future challenges as well as past accomplishments.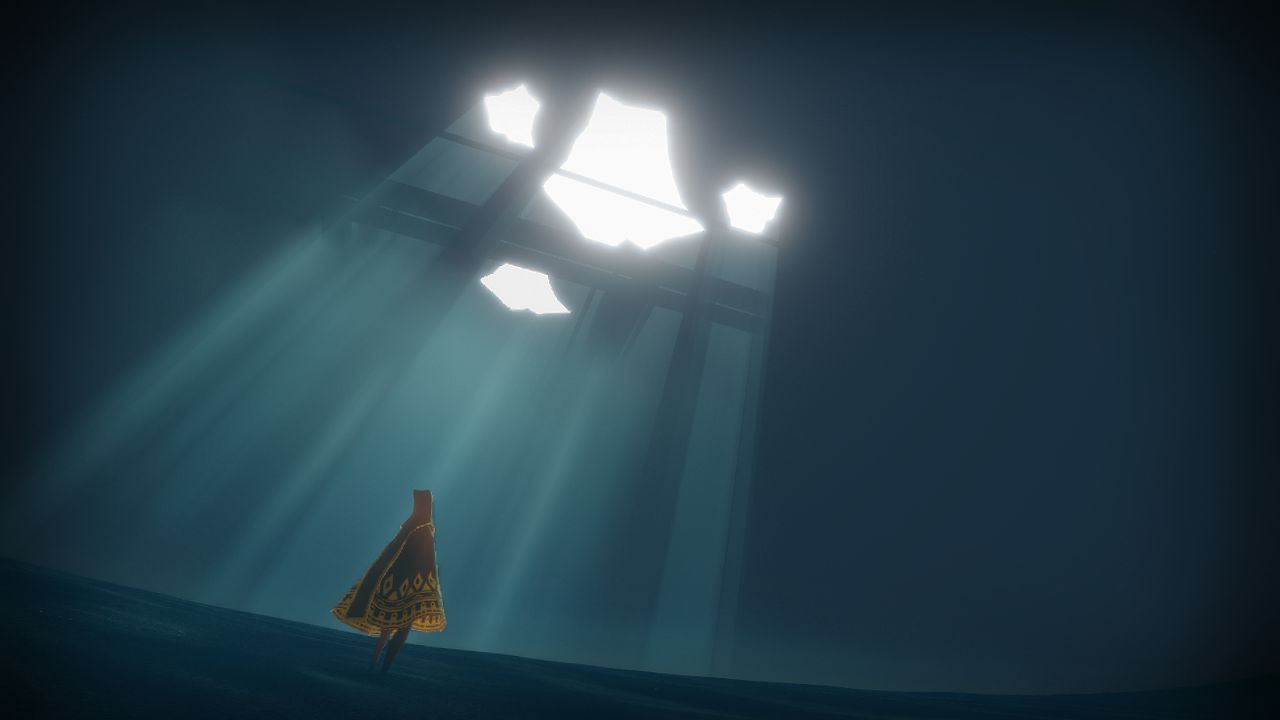 These features could potentially have sullied the simple purity of the journey had they not been introduced with such delicacy and subtlety by the designers, who display Valve levels of expertise in the natural introduction of new mechanics. It is only the collectable symbols littered throughout environments that somewhat detract from the experience, feeling unnecessary as content padding, artificially rewarding exploration instead of allowing a curiosity of visual design to draw your eye.
And speaking of visual design your retinas are consistently pleasured by the minimalistic and cleanly cell shaded landscapes of Journey. Its sand dunes glitter and flow in the wind with the texture of a viscous liquid and caverns of large upright cloth structures gently sway as underwater seaweed would. Throughout Journey is nothing short of a visual majesty to behold, and when combined with an orchestral soundtrack that aches with elegiac sadness and elates buoyant joy with perfect timing, Journey conveys the kind of ambiance you would expect from a spiritual experience. At once awe inspiringly grand and ethereal, yet invitingly simplistic and warm.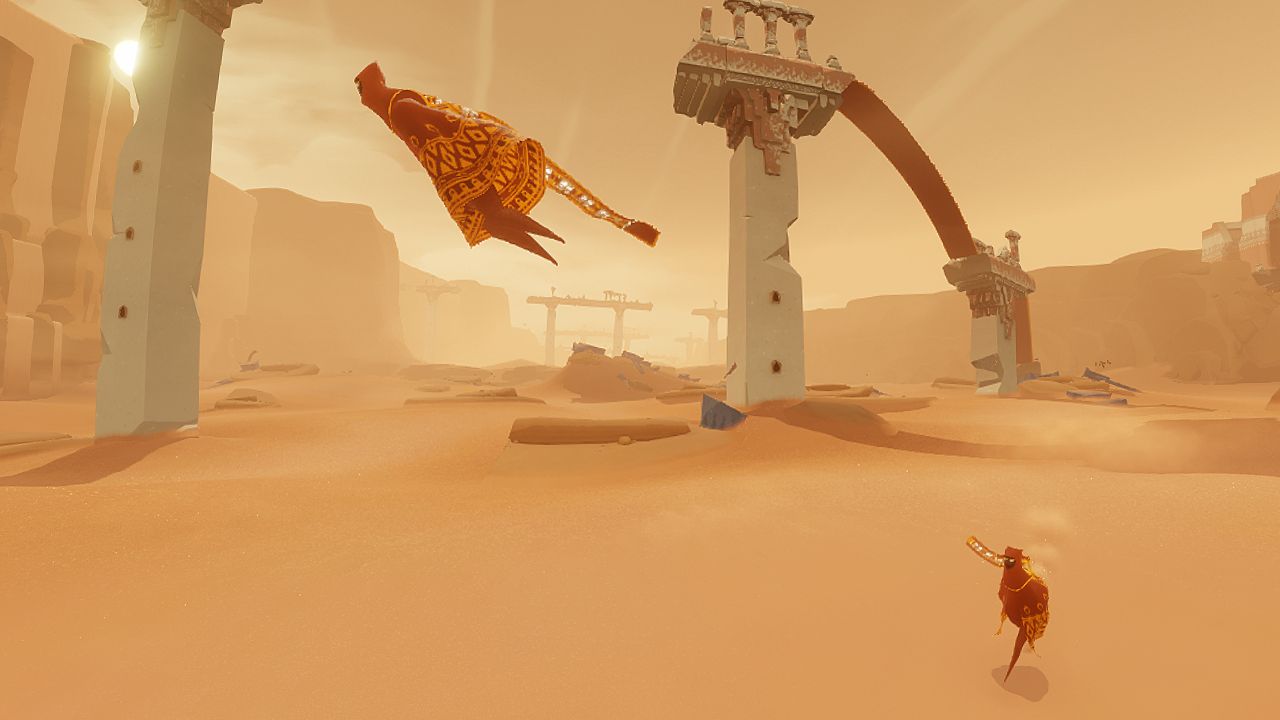 Its maroon-shrouded central protagonist has all the distinction and simplicity of a classic 8-bit character design, with a silhouette as recognisable as Mario or Samus's, it is essentially composed of three triangles, a large body and two long thin pin legs. It can often paint a figure of loneliness traversing this desolate land. But then Journey has another game-like feature; its implementation of co-operative play.
Comments
blog comments powered by Disqus