Minecraft Review
You've played the beta. You've received the updates. You've bought the T-shirt. Now you can own the game!
Minecraft is a game that refuses to follow any norms, and this is reflected even in the game's release: when all is said and done, the release of Minecraft might just be a non-event in its history. With a paid open-enrollment beta and a constant history of updates, Minecraft was already a popular game a year ago, and it might just be even more popular three years from now. Minecraft has even already had its spinoffs and clones in the forms of 'Ace of Spades' and 'Fortress Craft'. In nearly every sense, there is simply nothing particularly special about Minecraft's release date, except that it awards internet gamers with the pleasure of having an excuse to review it.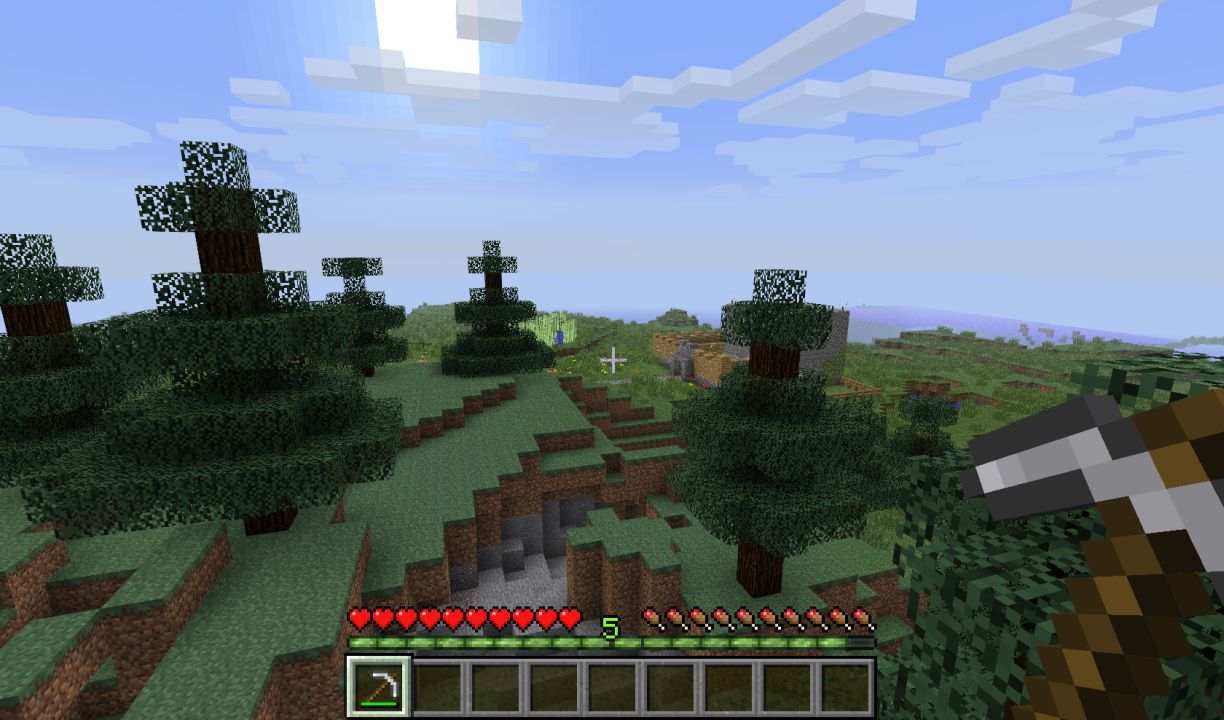 In the indie game market, this is a title that will take on legendary status, simply because of its wild success from humble beginnings: Minecraft was originally written by only one person, Markus "Notch" Persson (notably making use of an engine built by Zachary Barth). Its simple one-man beginnings are still evidenced in the straightforward semi-retro menus, lack of splash screens or other visual niceties, and its foundation in Java. Upon the initially modest release of the beta, Minecraft quickly gained popularity and sold several million copies, appropriately turning the title into (wait for it...) a goldmine, thereby providing enough funding to found Mojang Studios, Persson's ongoing vehicle to further game development. It's a cheering rags-to-riches story that will serve as a continual inspiration to indie game developers.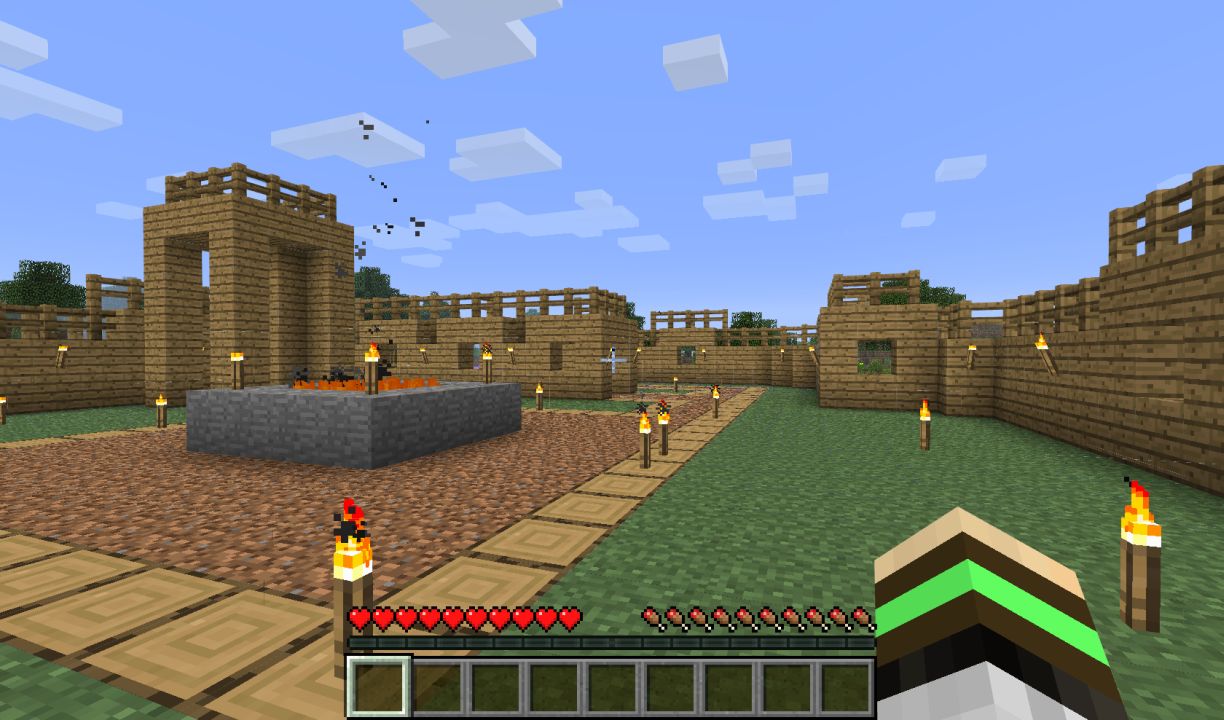 Like many of the better indie games today, Minecraft's strength lies in its simplicity: the gameplay takes place in a randomly generated persistent world which is made up of identically-sized cubes. Cubic trees grow out of cubic dirt. Mountains of cubes are decked by cubic trees and cubed rock faces. Wildflowers can't grow too close together, because each one takes up exactly one cube of volume. It's heaven for the obsessively compulsive. You, as the player, begin the game at a random spawning point, empty both in hand and inventory, and your only available action being to punch. But punching trees breaks their wood down into smaller, portable cubes which can be wielded as crude tools. Get enough wood cubes and you can build some planks. Get enough planks and you can make a workbench, which will let you make an axe, or a shovel, or a sword. The more tools you have, the easier it is to get raw materials, and soon the game blossoms into a piggy-back system of making new items from your new materials, and vice versa. Minecraft is a sandbox game in the purest sense of the word, in that the focus of the game is on exploration and experimentation, rather than linear progression.
Comments
blog comments powered by Disqus