The Wolf Among Us - Episode 1 Review
Opening the season on a high note
Before you read this review, you must bear in mind that as with any story driven game such as this (some argue that it's an interactive story rather than a game, but that's another debate for another time) it can be difficult to avoid spoilers. Thus, what you are about to read is the best attempt at a spoiler free review I could manage without giving too much away. And now, on with the presentation!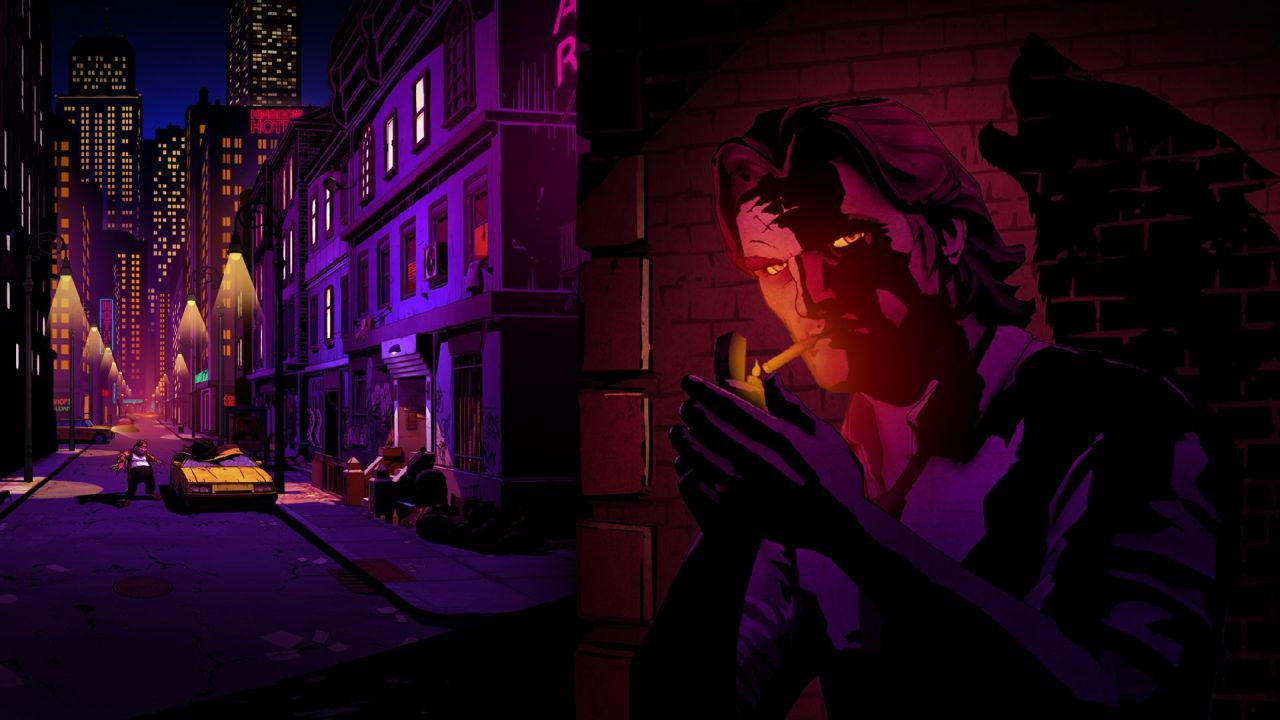 Fresh off the heels of sleeper hit The Walking Dead Season One, Telltale now plunge into the heady world of Bill Willingham's comic book success Fables. For those unfamiliar with the Fables universe, the game sets things up rather nicely for the uninitiated, in much the same way The Walking Dead did. In short: all the fairytale characters vacated their fantasy kingdom when it was invaded and destroyed years ago, and now live in New York under the watch of an ad hoc government and its appointed sheriff, Bigby Wolf (the Big Bad Wolf of Red Riding Hood fame.) The game is set before the events of the comic and Episode One introduces you to the said sheriff as our primary protagonist, setting the scene nicely and painting quite the vivid picture of Fabletown for the newcomers. There's plenty here for the hardcore fans too, and knowing how relationships will develop later, it's a kick to see characters like Bigby and Snow White meeting and interacting in interesting ways.
The Fables license was a smart choice by Telltale as it lends itself well to this type of adventure game that is now becoming the developers' trademark. All of the characters are ripe for further exploration in other mediums and fans will enjoy hearing their favorite personas rather convincingly bought to life. Bigby himself is always reserved and can be either closed off or begrudgingly nice, depending how you choose to play him and any choice quite accurately reflects the character already established in the books.
Comparisons to Telltale's biggest hit will come thick and fast as a similar presentation style has been adapted to bringing Willingham's grim take on fairy tales to life. The animation and dirty cell shading is taken straight from The Walking Dead and given a film noir twist; Bigby coming off all Sam Malone in style and presentation, surrounded by femme fatales and pencil-necked bureaucrats trying to hoodwink him at every turn. It's The Brothers Grimm meets The Maltese Falcon and it is wonderfully executed.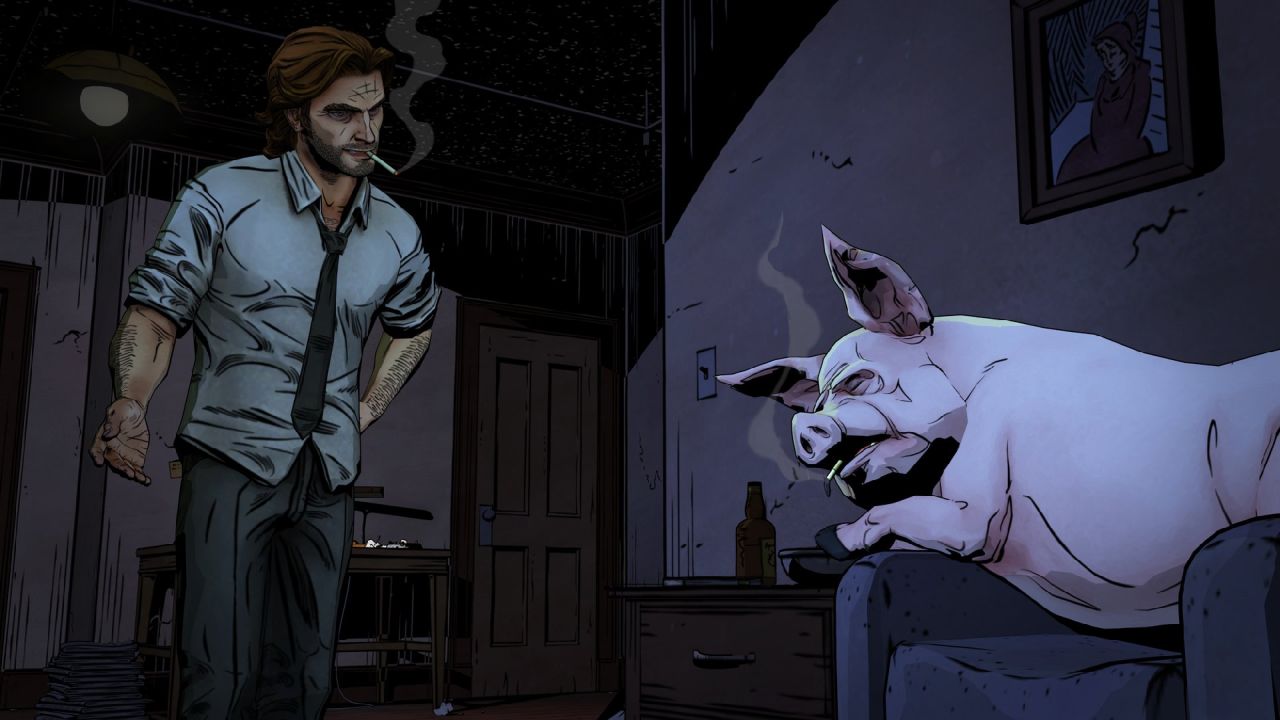 Something new, however, is the control system for action sequences. Early on you get into a foot chase and as I played, I got flashbacks to Sega's Dreamcast hit Shenmue. QTEs are usually a lazy option in videogames in this writer's opinion but in this case, it was QTEs done right: just long enough to grab your attention and keep you in suspense, without annoying you and transforming into a Simon Says with fancier graphics.
As for Episode One itself, the story was well paced and as mentioned earlier; the first hour or so is spent establishing the world and the characters, serving as both an introduction for newcomers and an indicator for long-time fans as to whereabouts in the timeline this particular story takes place. The interplay between Bigby and Snow White is cute and the set-up of the overarching plot is nicely done: there's a serial killer on the loose and it's up to the Bigby and Snow to do the necessary sleuthing and figure out who it is before the body count piles up.
As is the standard with Telltale games, player choice is key and affects the way the story itself develops. Even as early on as Episode One, a choice I made midway through meant I was too late to prevent a suicide and thus, never got to meet that character. As with The Walking Dead, the water cooler potential is endless and at the end of every episode you get a nice infographic showing choices of others, encouraging players to compare the paths they took, or even missed.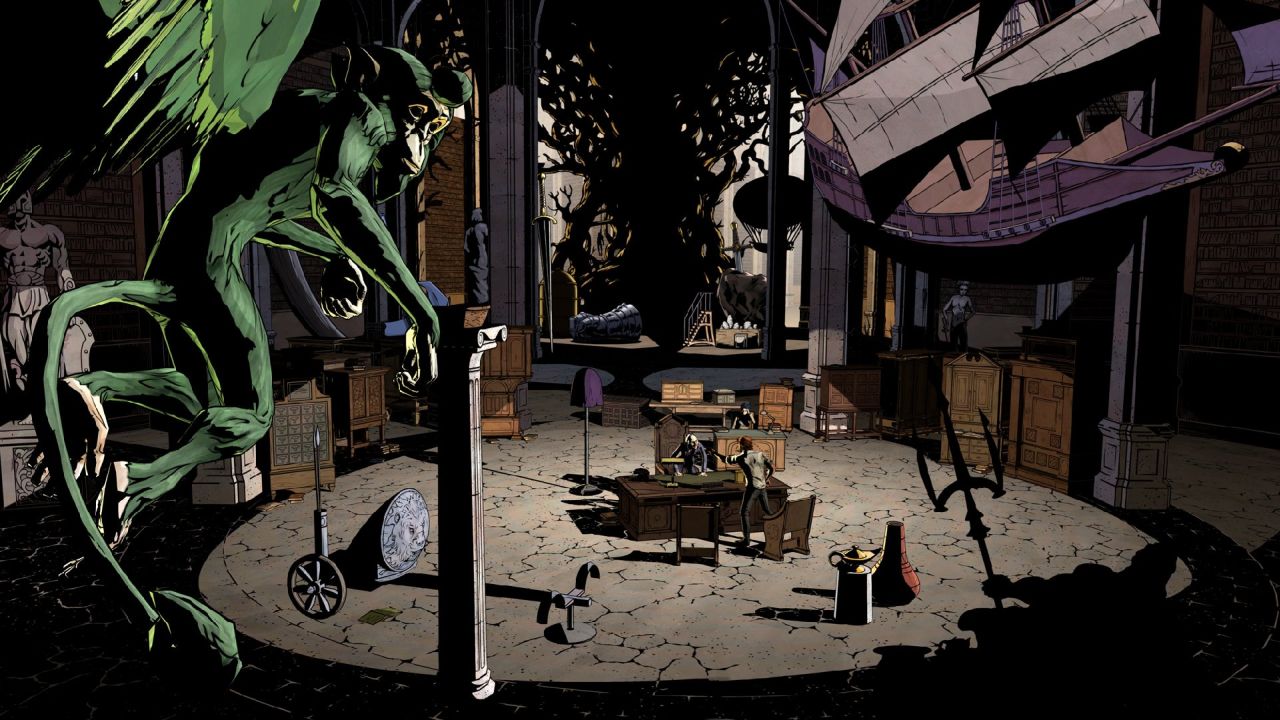 The choices themselves this episode seem pretty benign to begin with and it wasn't until I'd finished that I realized how layered and intricate the choice system has become. Example: out of the goodness of my heart, I opted to give a call girl the cab fare home. Later on, I realized I was missing the money I could use to defuse a very volatile situation. Well played, Telltale, well played. Introducing the idea that doing the right thing doesn't always pay off for you was a key part of what made The Walking Dead so enjoyable and to see it further developed and explored here can only mean good things for the next four episodes.
As for the next four installments, Episode One's incredibly surprising cliff-hanger (surprising for both newcomers and fans, interestingly enough) leaves the story in a great position to explore some of the fan favorite characters and re-introduce some new ones. As for me, I'm itching to see Boy Blue! Roll on Episode Two!
Comments