Killzone: Shadow Fall Review
An uninspired effort that's only saved by amazing looks and solid multiplayer
Most useful abilities are the shield and attack, as you'll need those to survive in the games' challenging firefights. Shadow Fall is no pushover on medium difficulty, and you'll encounter many frustrating deaths from AI that loves to rush the player head on. You'll have to stick to cover, where the game still uses the same contextual system as before, but it is sometimes quickly destructible. Health regenerates, and can be boosted by adrenaline packs that offer a secondary function of slowing down time when you aim for a few moments. These packs must be picked up manually with a button press, unlike ammo, thus causing further frustration in the heat of battle as you spam crouch just to grab another pack, revealing yourself accidentally instead.
Alongside your OWL, you can also use your suit's abilities, which includes a scanner that reveals enemies in surrounding environment. It acts as a minigame, as holding the scanner for too long will increase its range but might give away your position. It helps sometimes to prepare yourself for the foes in the next room, but with sporadic spawning problems and unless you scan every 10 steps, you'll still get shot in the face more often than one would prefer.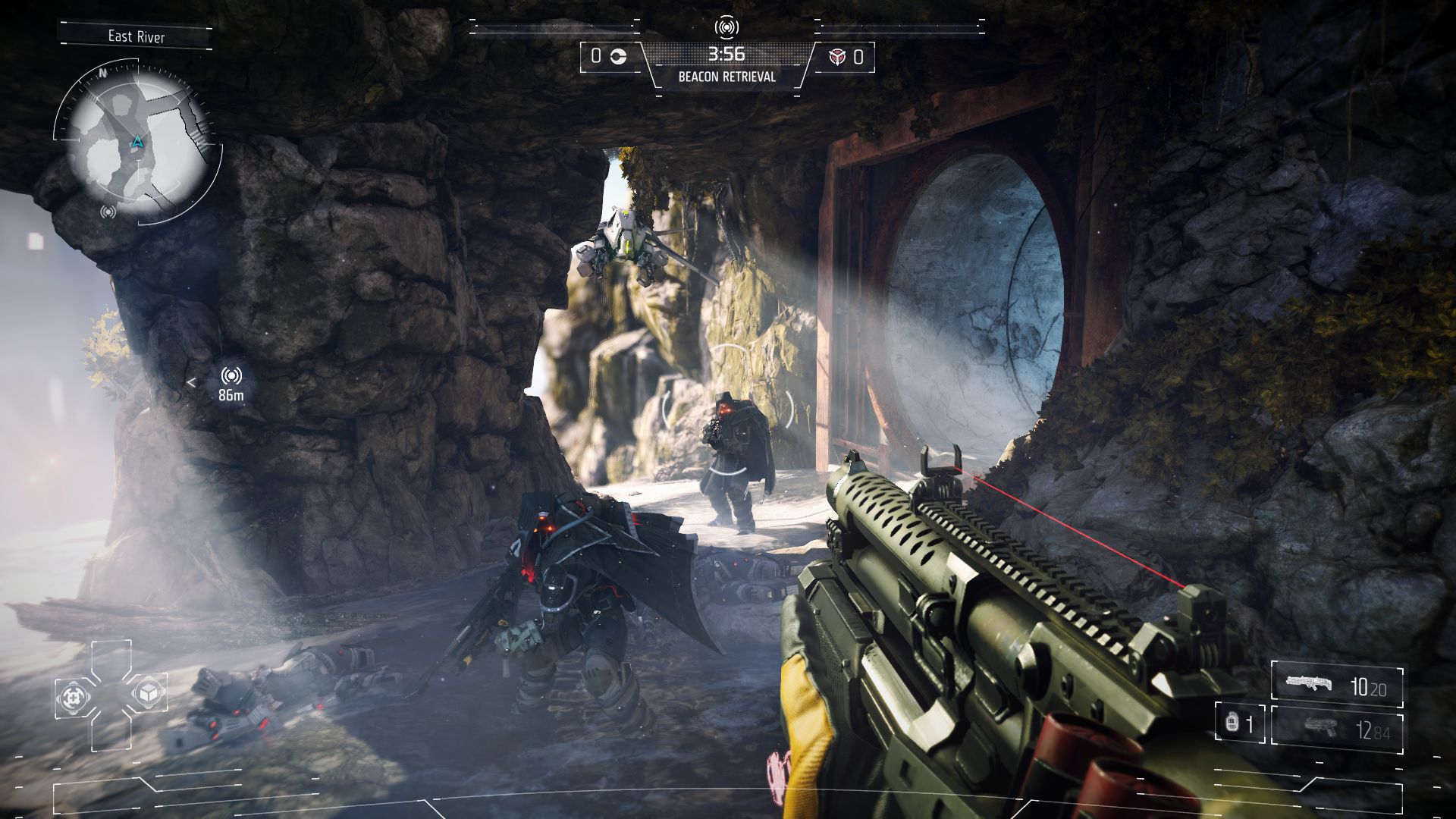 No cooperative campaign option is present, instead the game relies on competitive multiplayer. About 20 weapons are available at launch, with 10 multiplayer maps to choose from. The action will feel familiar to fans, as the unique brand of Killzone multiplayer still exists here. Shadow Fall offers fully customizable Warzones where players can set their own rules on just about any aspect of the match. The most popular configurations will rise to the top dynamically and be quickly available to jump into from the main menu. Disappointingly, there is no in-game voice chat, but at least the network performance seems very stable.
Up to 24 players can partake in one of eight different modes, most of these focus on objective-based gameplay instead of the tired Deathmatch variations. Rotating through these modes in a Warzone remains a highlight, and a unique selling point. The progression system tasks players with over 1000 skill based challenges that unlock specialization and customization options. All guns are unlocked and available from the outset, however.
Class based gameplay remains the core component of multiplayer, with three to choose from this time around - Assault, Tactical, and Support. Although this is fewer classes than before, they collectively feature many of the same abilities included in previous titles, falling under various categories. Players are free to customize as they see fit, with about 3 or 4 abilities per class to choose from, and being able to carry two into battle. The map selection is varied and most are quite large physically, sometimes causing a feeling of emptiness with just 24 players in a match. Smaller maps, on the other hand, often create chokepoints depending on how players setup spawn beacons and where the action is.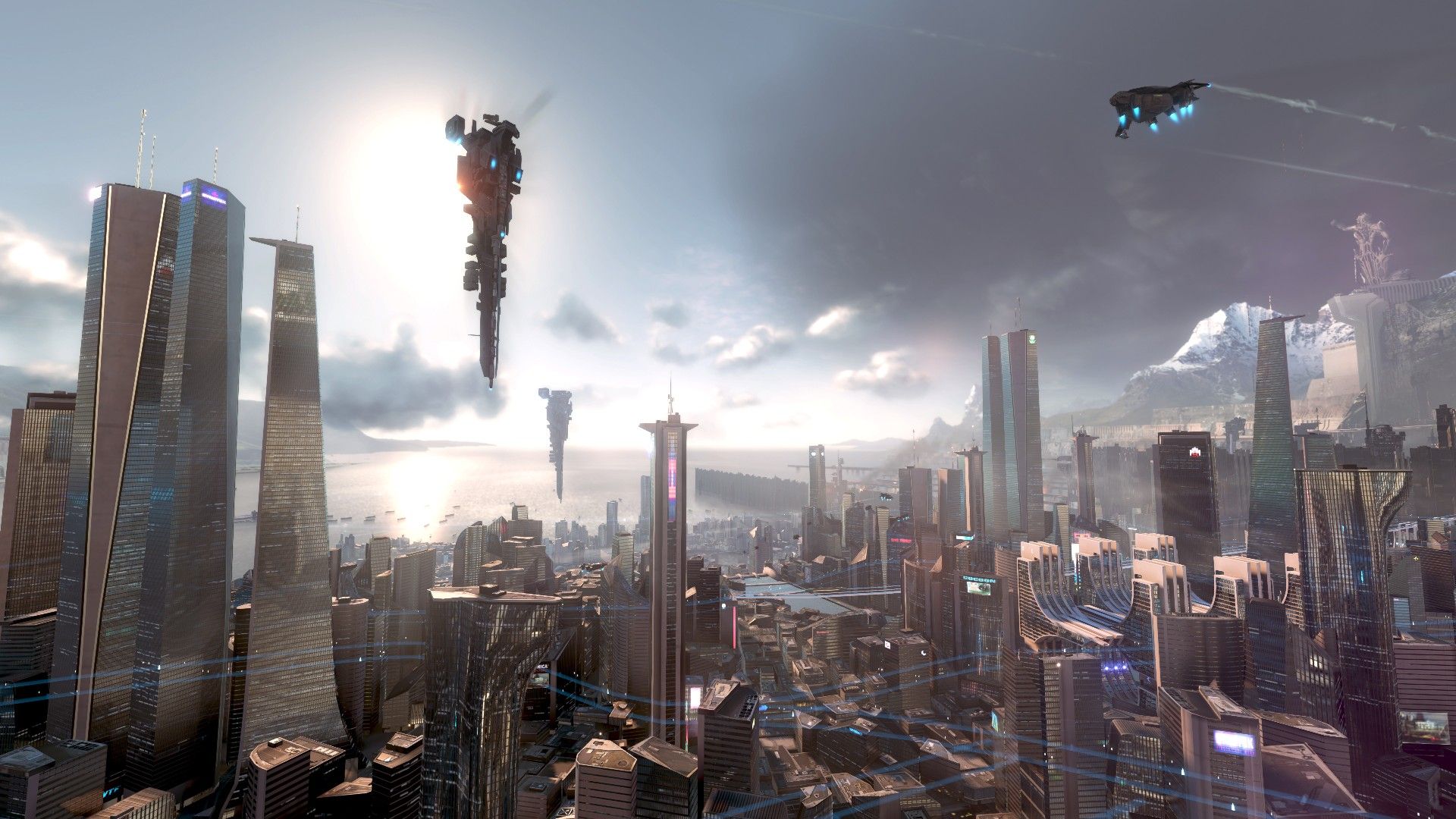 The Killzone franchise has always been known to push the PlayStation platform graphically, and Shadow Fall continues the trend. The new art direction immediately stands out, as this is the most colorful and diverse game in the franchise. Color palette ranges from dark blues to bright yellows and reds, finally getting rid of the depressing brown range that has haunted the franchise for so long. And it's all matched up by fantastic looking textures. This is likely the sharpest looking next-generation launch title this year, offering grand scenery at 30FPS and 1080p. In multiplayer, that becomes 60FPS.
On the other hand, the sound design is a bit of a shocker. Audio effects of gunfire and explosions work, but don't exactly impress. The soundtrack is literally non-existent, at least by standard definition. You'll most often be surrounded by robotic, lifeless clanking of instruments and metal, grating on your nerves as you wonder how anyone could call this music. Sometimes, the sound drops off completely.
After a promising outing on the PlayStation 3, the Killzone franchise has taken a step back. The campaign is among the worst you'll play in any triple-A shooter this year. Gameplay manages to hold on, just barely, despite difficulty and AI problems trying to bring it down. Multiplayer holds its ground, and is likely the only redeeming feature of the whole package. It's a phenomenal looking game, but sound effects sabotage the presentation. After so many entries that successfully avoided the tropes of being a tech demo, Killzone: Shadow Fall ends up feeling exactly like one.
Our ratings for
Killzone: Shadow Fall
on PlayStation 4 out of 100 (
Ratings FAQ
)
Comments
blog comments powered by Disqus