The Wonderful 101 Review
The style truly takes precedence over the substance
Rarely has there been a developer with such a rapidly-growing game resume and cult following as Platinum Games. The Japanese team continues to make its mark on current consoles as the definitive hardcore studio by putting out wave after wave of action titles that feel like modern callbacks to 8-bit and 16-bit action classics, particularly those that used to be put out by Capcom (small wonder, considering the number of ex-Capcom staff involved). Featuring wacky premises, punishing difficulty, and over-the-top action that progressively rises well beyond the point of absurdity with each new level, Platinum Games have been heralded as one of the primary saviors of Japanese gaming; even if their sales say otherwise.
Before the Wii U's launch, the company made waves with their commitment to supporting Nintendo's newest hardware with two exclusive games, giving the illusion of strong third party support well before the reality kicked in post-launch. Nonetheless, the upcoming sequel to Bayonetta has Wii U adopters eagerly anticipating the release (while other console owners continue to hope the sequel will eventually find its way outside Nintendo's hardware). Until then, they have The Wonderful 101 to look for, the latest pet-project by Devil May Cry mastermind Hideki Kamiya. Billed as a "mass-hero action game", 101 continues the Platinum Games tradition of featuring wholly new concepts built upon vaguely-familiar mechanics. In the case of this game, it features the multi-army management of Pikmin mixed in with the comic-book style visuals of Viewtiful Joe, but with a whole that is much more unique than the sum of its parts.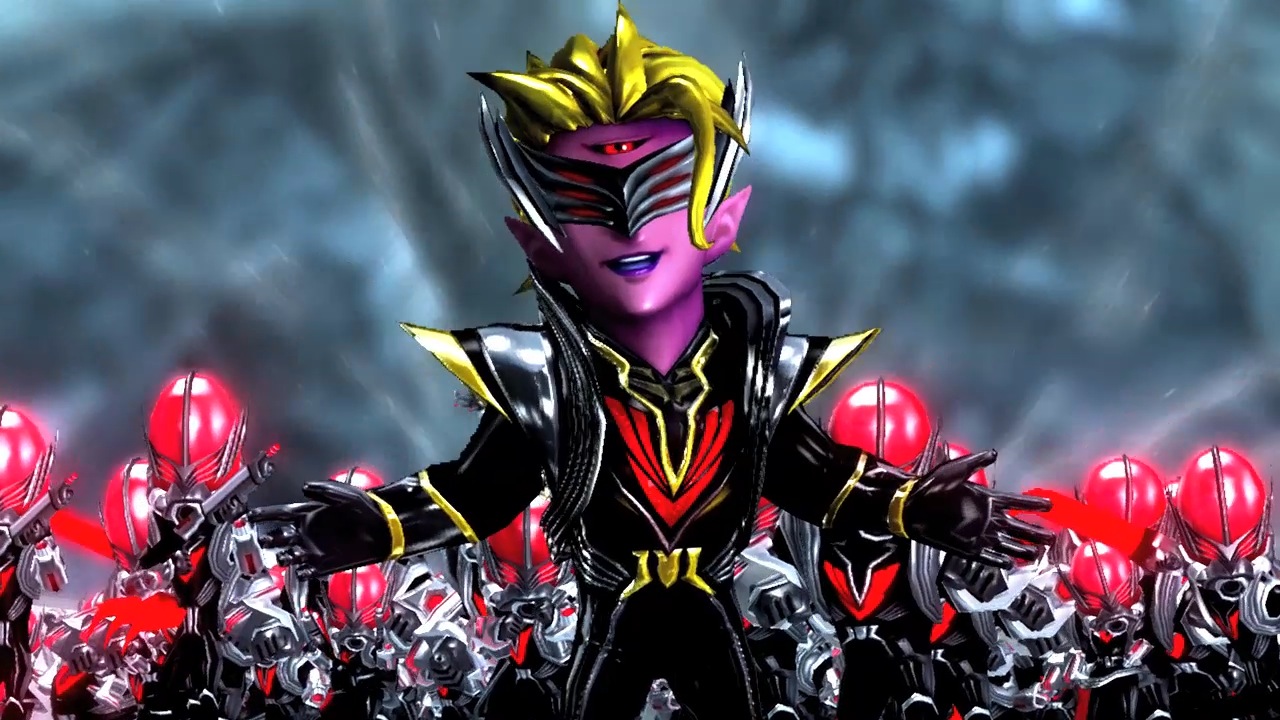 The story of 101 involves an attack on Earth by the third most popular invasion force in videogames after zombies and Nazis: aliens. The aptly named GEATHJERK has set its sights on Earth, and the outer space menace is far too powerful for one hero to fend off alone. As a result, costumed supermen and women have banned together to act as one unified force, the Wonderful 100. And who is the 101st member? Why the player, of course. Cheesy as that sounds, the game embraces the concept endearingly.
In fact, the style and tone of The Wonderful 101 is its greatest achievement. Taking much of its influence from live action Japanese superhero shows like Power Rangers and Kamen Rider, 101 fully embraces the spectacle of color-coded transformations and seizure-inducing special attacks, but also isn't afraid to laugh at itself with its wacky (and enormous) cast of characters. Add in Platinum Games' trademark penchant for over-the-top set pieces, a catchy soundtrack Monty Python-style talking portraits, and you've got one of the first Wii U games with a truly impressive visual look.
On the surface, the gameplay seems just as diverse as the visuals. Much like Pikmin, 101 simulates the notion of controlling a hundred characters at once when in reality players are directly controlling one lead superhero that the army behind him emulates every move. They key to defeating the GEATHJERK is not to overwhelm them with large numbers, but to unite together by forming into one supersized human weapon. Allies can unite with Wonder Red to form Unite Hand, for instance; this massive gauntlet made of groupies can beat down even the largest aliens with its tremendous stopping power. Similarly, putting Wonder Blue in the lead allows the team to form Unite Sword, an extra-extended blade with an even longer attack range.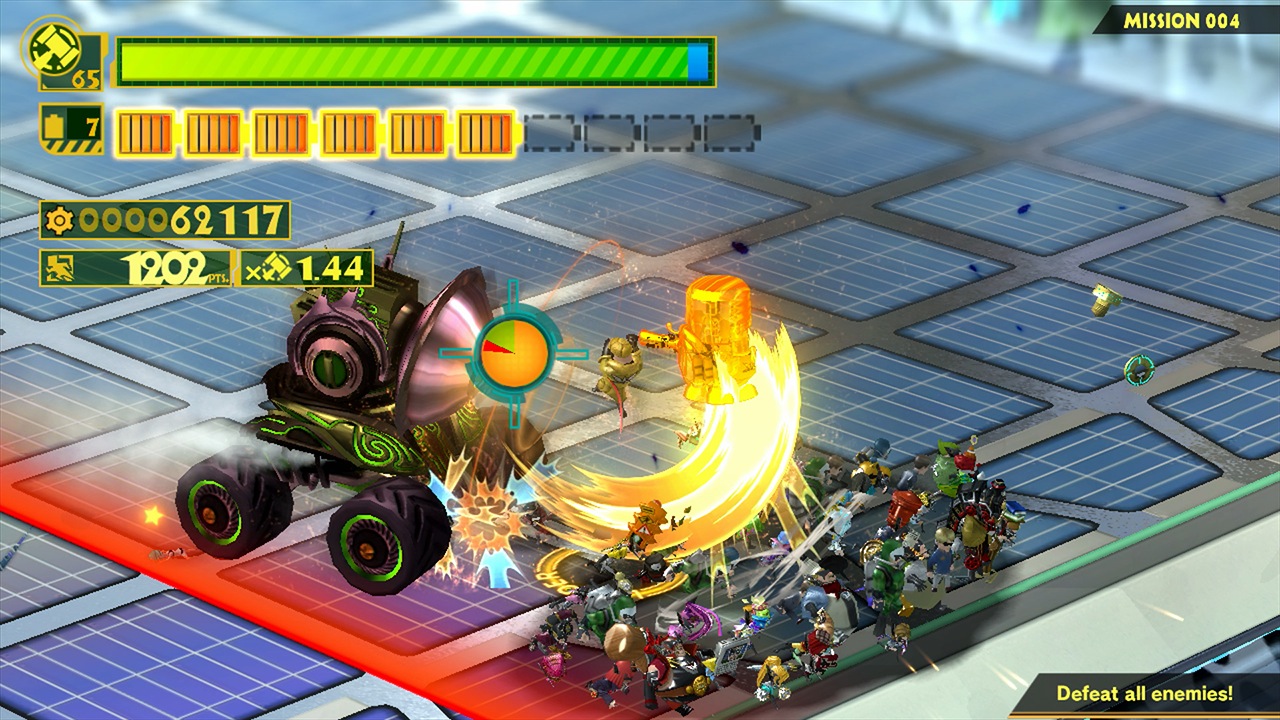 These are just a few of the examples that make up the team-unifying circus acts the Wonderful 100 can take part in. In addition to uniting for attacks, the group must also unite into strategic shapes in order to navigate the area. This includes forming a human hang glider to soar past long chasms, or forming bridges and ladders to scale buildings. This puzzle-based portion of the game actually extends to the main action as well, as the success of most fights are determined by which united form works best on the specified enemy.
Unfortunately, this trial-and-error process also makes up The Wonderful 101's biggest flaw. As expected of a title from Platinum Games, the game features a frantic and often frustrating difficulty that may prove challenging to casual players, but a worthy endeavor for hardcore gamers able to pick up on the intricate battle mechanics. Or at least, that's what would normally happen if the game wasn't so obtuse in teaching players how to actually play it. This statement may come as ironic considering the recent criticism of Nintendo games hand-holding players as if they had never held a controller before, but The Wonderful 101 spends such little time conveying vital information toward its unique mechanics, it ends up frustrating in a less desirable way.
Some things can be gleamed from simple observation: color-coded enemies will take more damage from the united attack that matches their color scheme (red enemies will fall quicker from Unite Hand, Unite Sword can deal more damage to blue enemies, and so on), while quicktime events simply depend on players drawing out the required action to proceed through the cutscene. While those familiar to action games won't be entirely lost, there are still several crucial mechanics that the game only vaguely hints at, at best, or not at all, such as equipping the additional-yet-essential skills between missions (including the options to block and dodge attacks) .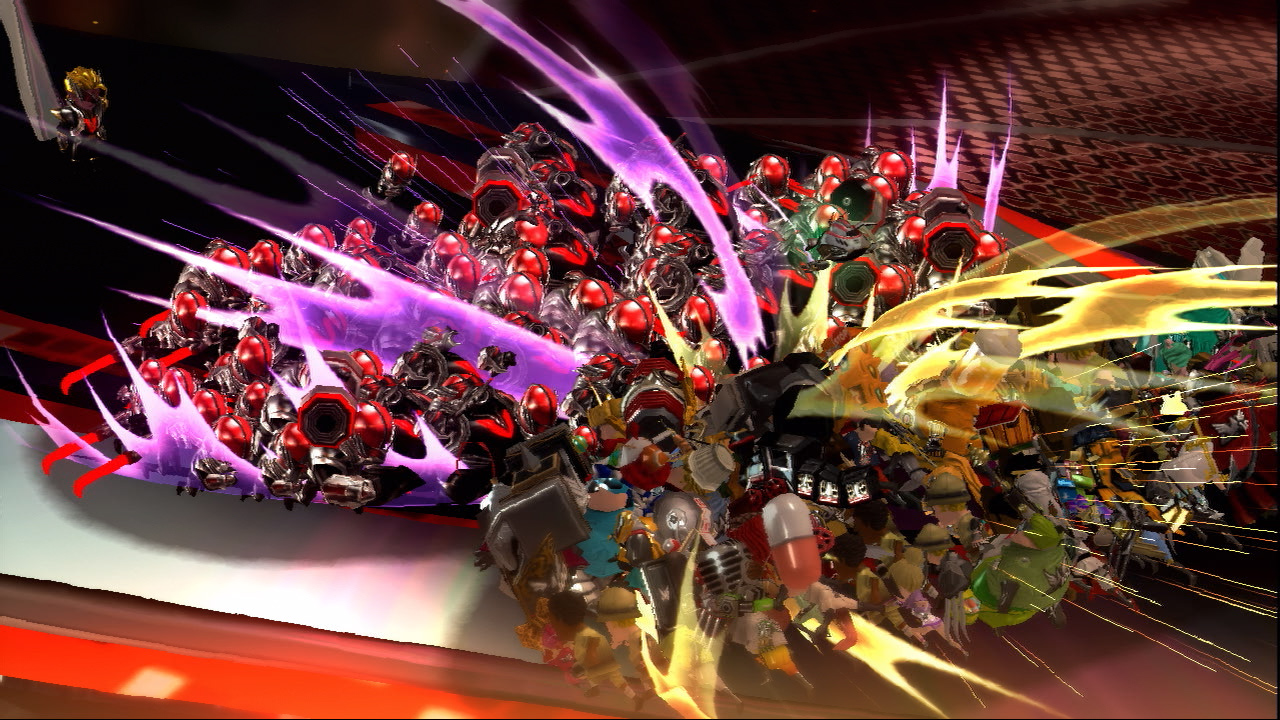 Another mark against the combat is the confusing camera, which sets up an isometric view similar to Pikmin (drawing the distinction between the two franchises even closer). For a game as frantic as 101, the zoomed out view is as confusing as it is essential in order to fit in so many heroes and enemies under one screen. Likewise, while the game truly shines visually when running at 60 frames per second, it sadly cannot maintain that framerate at all times, often dipping during the biggest spectacles on screen.
But what a spectacle it is. Once more, The Wonderful 101 is a gorgeous game with a fresh sense of humor, catchy music (just try not to sing the anthem during your shower) and unparalleled action that brings back memories of the action-focused era of classic NES and SNES games, or other games from Platinum, depending how old you are. Despite its notable flaws, The Wonderful 101 is a real hero for the people. Hopefully enough gamers will answer the call to justify a sequel that would be as massively improved as Spider-Man 2 to Spider-Man, or The Dark Knight to Batman Begins.
Our ratings for
The Wonderful 101
on Wii U out of 100 (
Ratings FAQ
)
Comments
blog comments powered by Disqus