58
Reviewed on PlayStation 4
Murdered: Soul Suspect Preview - E3 2013
We check out some early gameplay from the supernatural crime title
It takes a certain amount of confidence in a project to announce it for current generation consoles when the next Xbox and PlayStation are winding up and will be available by the time your project is released. Thus is the situation that Murdered: Soul Suspect finds itself in – a game announced during the dawn of next-gen for current platforms, set to release in 2014. Square Enix apparently has great expectations of the game to perform well on current hardware, and developers at Airtight Games are hoping to deliver. We had a chance to find out more about the game at E3 and see an early playthrough, and things do look promising for the new IP.
Co-developed by Square Enix Japan and Airtight Games, the game is an action/adventure starring Ronan O'Connor, a detective who is actually killed in the opening moments of the game. Our demo saw Ronan fly out a building window and land on the pavement below. Unsatisfied, the killer followed and put a number of shots into Ronan's body – just as he was standing next to it. It is then Ronan realized that he is now dead, sort of. The developers describe the world that we'll play in as Dusk, a limbo state where our hero must remain until he brings justice to his own murder. It's the game's main selling point, and it's both unique and interesting enough to possibly carry the whole narrative.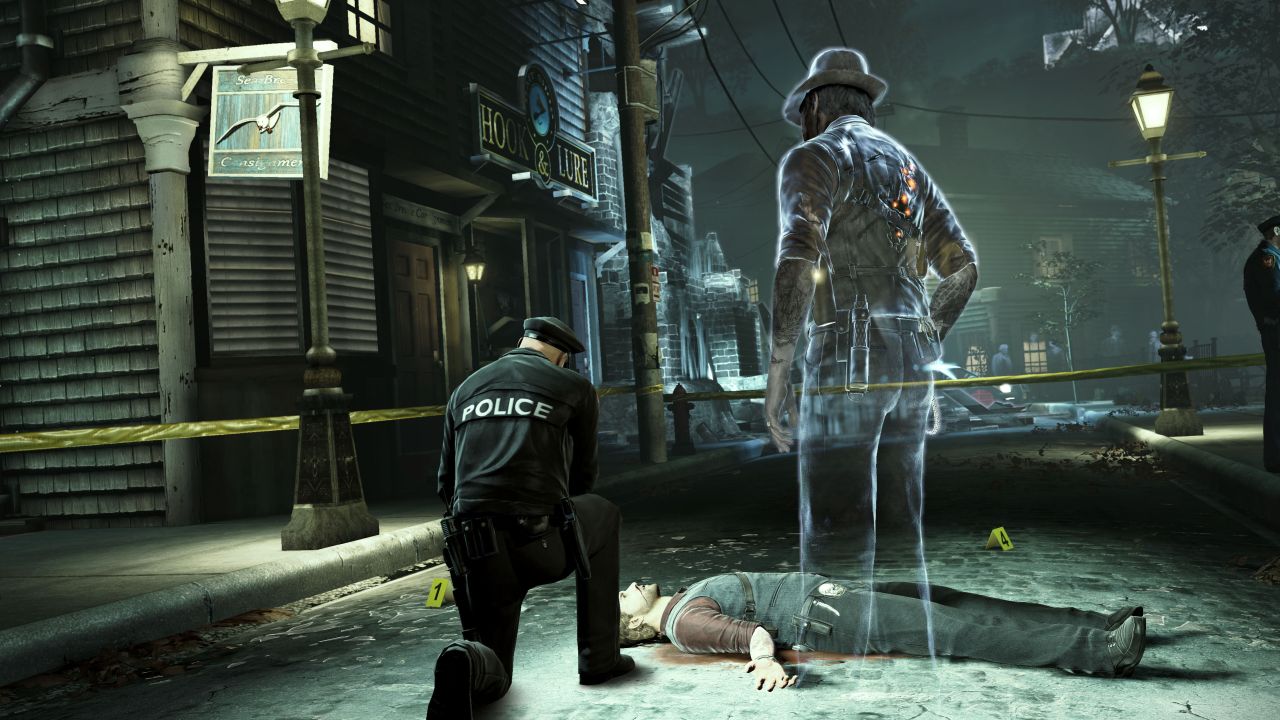 Soul Suspect takes place in Salem, Massachusetts, a town that is already known for its supernatural tales and dark history, and serves as an inspiration to many of the game's locations and events. As one might imagine, being a ghost makes it a bit difficult to solve your own murder or interact with those still living. Our demo continued to when police have found the body, and Ronan was free to walk around the crime scene and investigate clues. We couldn't pick up to interact with any objects, thus only our observational skills can be used – so we noted the fact that a cigarette was found on scene, still lit. To get more information on what the police know, we entered the mind of a police officer taking notes and read the notebook through his eyes, revealing new information. Two officers were talking privately off to the side, so we possessed one of them in order to eavesdrop. Finally, a witness was giving a statement but could not remember the details – so we possessed her and helped her remember more details about the incident by selecting specific images floating in the user interface. Giving more information to the police will definitely help the investigation in the future. Thus, the crime scene was fully explored and we now had to put together the events of what happened. Using floating images and words based on the clues we found, we had to select the correct sequence of events and thus help Ronan recover his memory. It was a fun and intuitive gameplay mechanic, and one that hopefully has enough variety to last through the whole game.
Being unable to open doors because people in Salem apparently put up spirit protections, we waited until a police officer did it for us and headed inside the building where the crime took place. As a ghost, you're able to do other cool things like pass through interior walls and poltergeist objects in the real world – which later, as we're told, will be essential to solving puzzles. You can also interact with other ghosts, as side quests. One lady within the house was desperate to find out where her body is, so we went into a nearby apartment and possessed two people who had thoughts of the murder and where they dumped the evidence. We returned and told the ghost of the location, thus setting her free.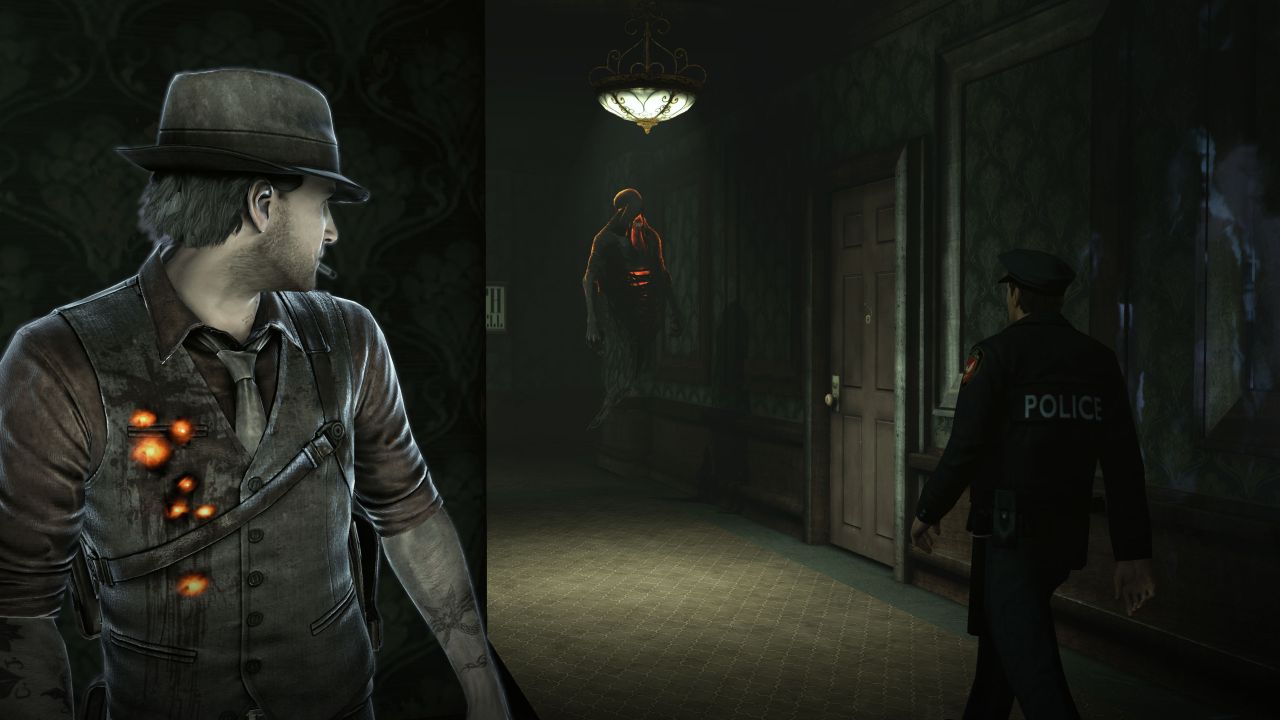 This is also where we encountered the first action aspect of the the limbo world – demons. These are enemies in the game who are out to basically absorb you, so avoiding them is the best option. They can be defeated by sneaking up from behind, and also cannot pass through walls. It presents an interesting mechanic and a way to introduce challenge and action into this mostly detective experience. After defeating the couple of demons that appeared, we entered the room where the actual conflict took place. Once again, we investigated the evidence, mind-read a few police officers, and pieced together various details of the event. Putting it all together in the correct order again, we were able to deduce what happened and that there was a witness in the room. It is where the demo ended, our next step presumably being to locate the witness.
From what we've seen of Murdered: Soul Suspect, it was definitely one of the more intriguing titles at this year's E3. Never mind the fact that it will appear on current gen consoles, the game looked solid and, perhaps more importantly, fun to play with some unique elements not seen in adventure games for a long time. Variety will still be important however, as the novelty of solving crime scenes and regaining pieces of your memory might wear off after a few hours. Murdered: Soul Suspect is coming to PC, Xbox 360, and PlayStation 3 in early 2014.
Comments
blog comments powered by Disqus