Chaos on Deponia Review
An improved sequel that sets up the ground for the final installment
Daedalic's first Deponia game managed to provide a perfectly old-school point-and-click adventure experience while feeling completely fresh. So, Chaos on Deponia, the second part of the trilogy, coming out just a few months after the first game is definitely great news. Keep in mind that the game picks up directly after the ending of the first, so if you still haven't played it, you can expect heavy spoilers.
At the end of Deponia we saw Goal finally regaining her consciousness and realizing that her fiancé Cletus, who for some still unexplained reason is a dead ringer for Rufus, has been actually scheming to never reveal to the Elysians that Deponia is in fact inhabited, which would lead to the planet being eventually blown up. Through some surprisingly clever thinking, Rufus managed to restore Goal's memory implant, sending her back fully aware of Cletus' plans, in order to reveal the truth and hopefully save Deponia and all its residents from certain annihilation.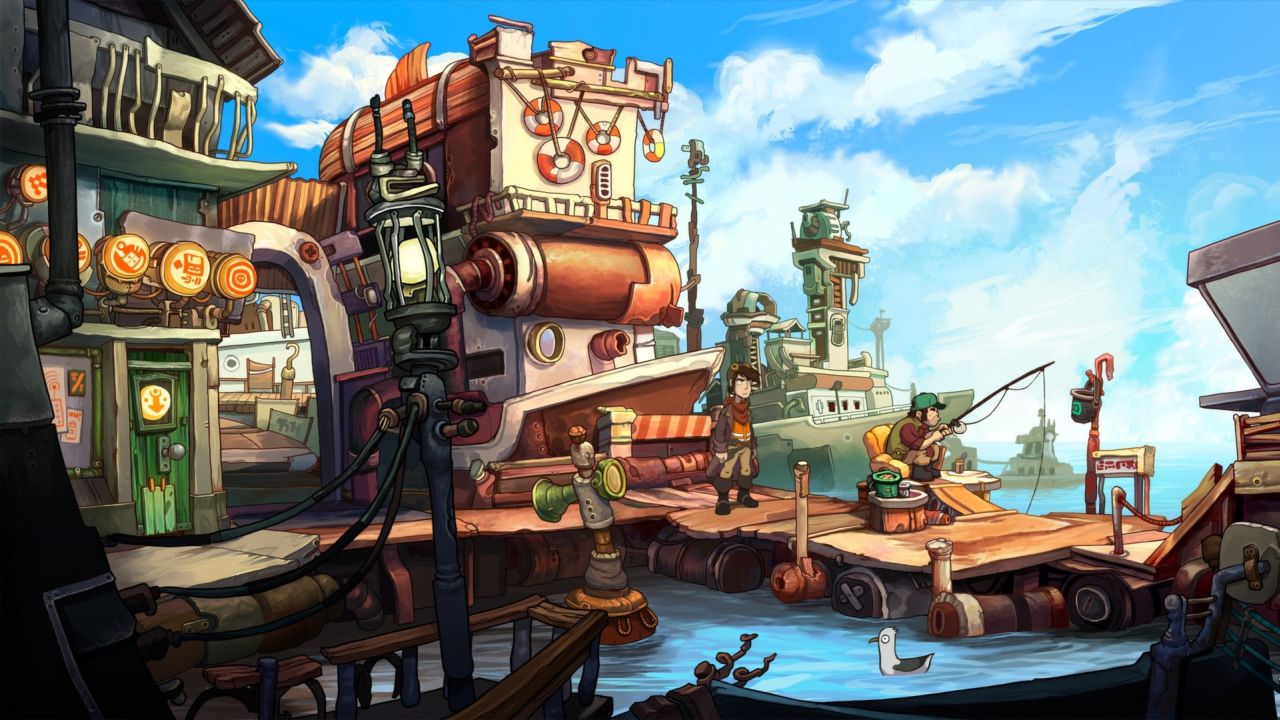 Chaos on Deponia begins with Goal and Cletus returning to Elysium, and everything seems to be going just according to plan. Of course, since you can't really begin a game with a happy ending, Rufus manages to work his magic and complicate things yet again. Through another one of his brilliant ideas, reminiscent to the beginning of the first game, things go awfully wrong and Goal ends up falling back to Deponia with no means of returning to Elysium. This time around our characters know that leaving Deponia is not just a matter of fulfilling Rufus' dreams, but rather of saving the planet from destruction. As the clock keeps pressuring them, Rufus, Goal and the rest of their unusual allies, must find a way of making things right.
The first thing one notices playing Chaos on Deponia – apart from the excellent hand-drawn graphics - is that the title takes everything that the first game did well and improves it. Since Goal and Rufus now end up on a different part of the planet, we get to visit a great number of new locations. What's even better is that the game's navigation system has been noticeably improved. Not that the first title had any particular problems in this area, but a friendlier navigation map and overall ease of moving around are certainly a welcome addition.
Comments