Ratchet & Clank: Full Frontal Assault Review
Unengaging tower defence that needs to be played cooperatively
Co-op aims to keep you from abandoning the game and I'd advise you to check out either the local splitscreen or online options. This makes your workload much less chaotic, although there's a large flaw. You can only go online with people on your friends list, as there are no options for matchmaking with anyone else. That'll be why every time I played the competitive multiplayer I was flooded with friend requests.
The competitive multiplayer does feature matchmaking options thankfully, although I'm not sure how long the game is going to have an active audience, such is the lack of variety on offer. 1vs1, 2vs2 or party 2vs2 options are available and at least feature different maps to the campaign. They're more arena-based with capturable nodes to obtain around the edge of the stage with a few in the middle too.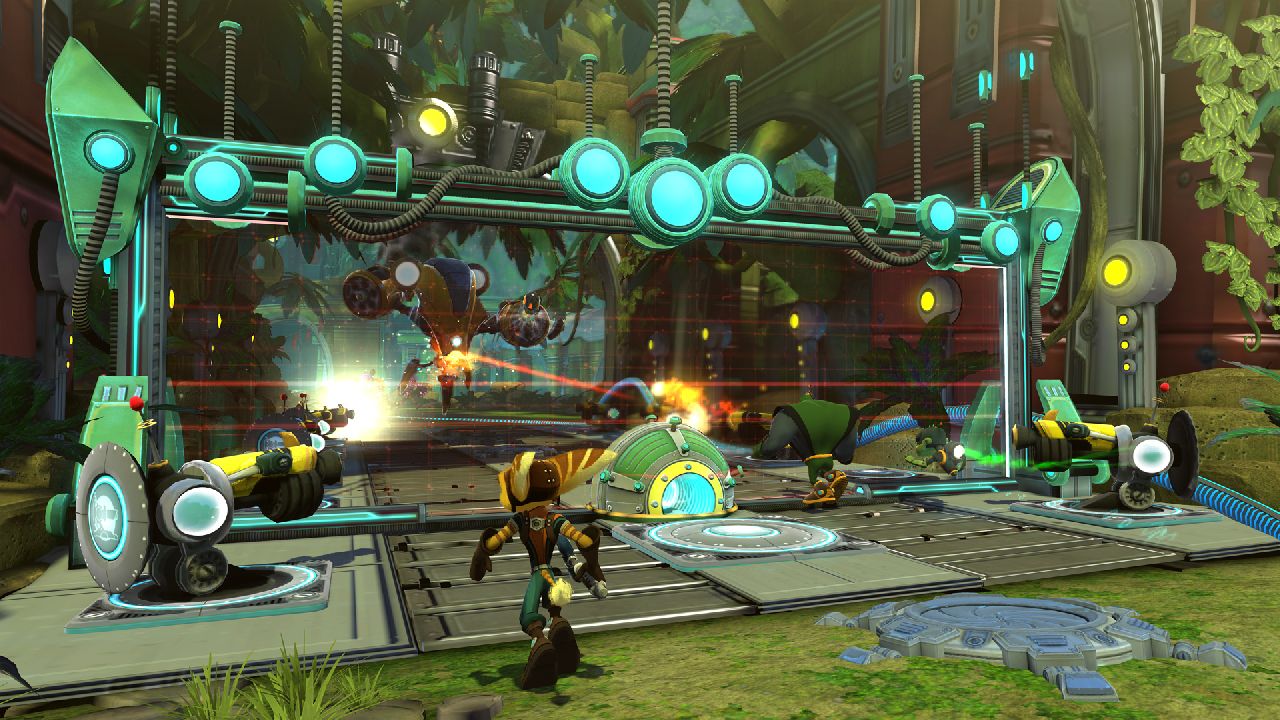 The objective is to destroy the other team's generators, but things are prolonged by the match being broken up into three looped stages of action. The recon round has players capturing nodes to fund defences and troops. This lasts for a few minutes, with players able to steal nodes from each before the time runs out and the nodes are then locked until next time.
Players then fall back to their base and use the bolts to buy AI troops to help them out in the assault. Once the big bolts start rolling in you can upgrade health, ammo and AI classes too although you'll want to make sure you've left some cash for base defences too. When the time for this section runs out it's time for the assault.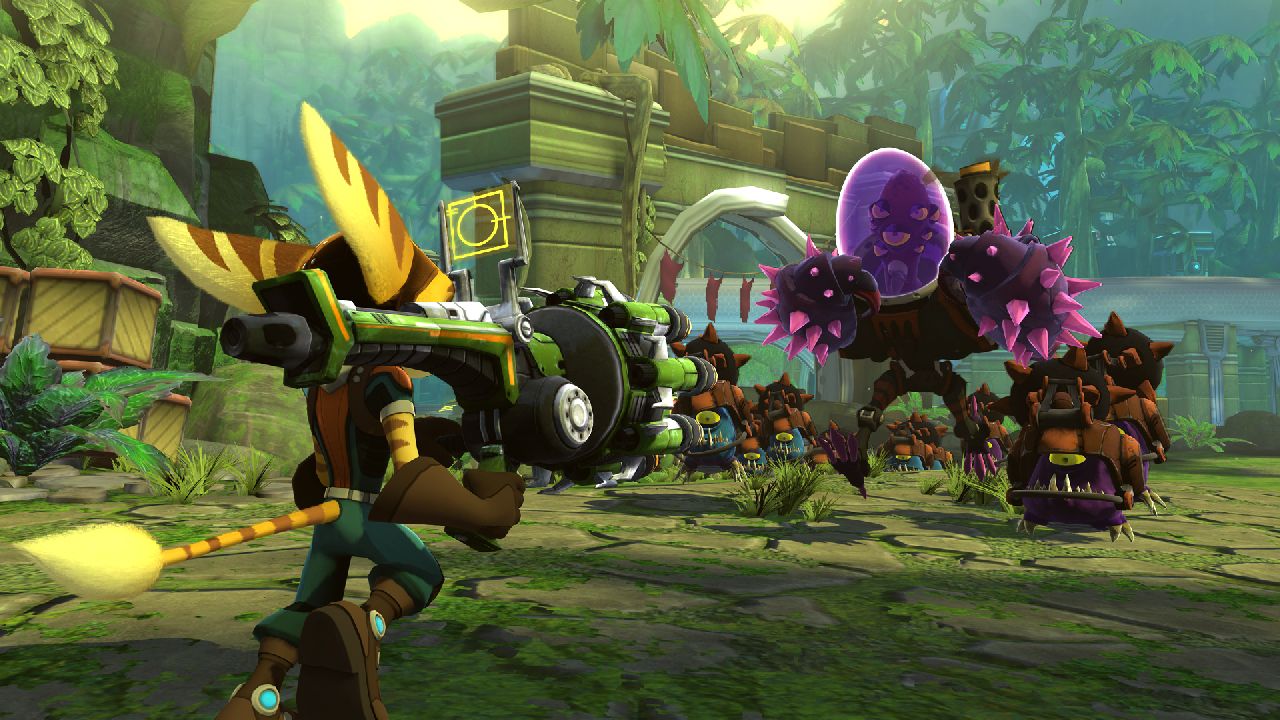 Your AI bots will attack the opposition base while you and your partner try to back them up, or use them as a distraction to sneak in destroy the generators for the win. Naturally, the other team will be trying to do the same or staying back to defend their base. Sometimes you'll find teams going all out or going for a one at home one on attack plan.
Stalemates can go on for ages, but can suddenly end when you manage to break defences after exploiting a gap in their lines. While undeniably gratifying when you pull off a win, there's not much desire to do it again straight away, as there's a heavy feeling that it's all going to be a bit samey. There aren't even any deathmatch or team deathmatch modes to fall back on.
We couldn't try out the cross-play functions with the free PS Vita version, as it's not ready yet, begging the question why they didn't delay the whole thing?
Our ratings for
Ratchet & Clank: Full Frontal Assault
on PlayStation 3 out of 100 (
see how we rate
)
Comments
blog comments powered by Disqus