UFC Undisputed 3 Review
With an extra year of development time, has Yukes created the ultimate MMA experience?
A perfectly tuned striking system, a much more intuitive and engaging ground game, a deeper career mode, and improved online play. These are just a few of the improvements series developer Yukes brought to this installment of the UFC: Undisputed franchise. That's not to say that there were not a few missteps as well. The new submission mechanics are quite possibly the worst idea I've ever seen implemented into a video game. It's nothing that Yukes couldn't have fixed though, and it's a shame that they will never get the chance. 2012 saw THQ lose the rights to publish UFC games to Electronic Arts. One would assume this means that Yukes' work on MMA fighters, with the UFC logo on the box at least, has come to an end.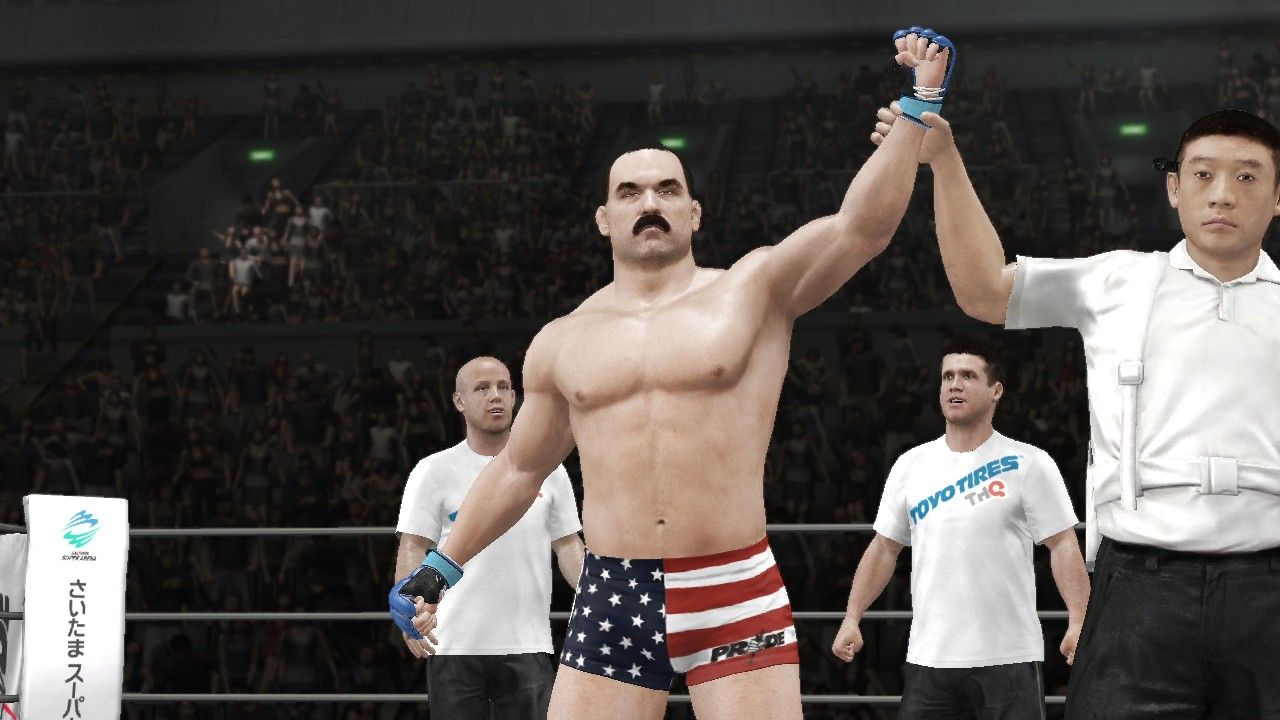 I cannot stress how much better the stand up game is in UFC: Undisputed 3, as opposed to its predecessors. It's wildly more responsive with a much wider variety of strikes to choose from. This opens up the ability to create new and interesting combos to pummel one's opponent with. Kicks and knees to the legs and body actually serve a purpose in initiating and defending against take-downs. Also included is a new 'Sway' mechanic which allows players to bob and weave around an opponent's strikes while waiting for the perfect moment to counter. It took more than a little while for me to get used to, but the feeling of slipping under an incoming jab, and then countering with a crushing right hook was almost pure bliss. Knock outs can come from any direction, at anytime, which keeps the player on his toes through every second of every round. It doesn't matter how well you have performed up to that heart breaking moment where you get caught with an unlucky kick to the face. All of the sudden you are in trouble and scrambling. It's this dynamic style of play that had me screaming at my screen, be it in exhilaration or absolute rage; it was all fantastic.
While punching someone in the face is always satisfying, what about kicking them in the legs? Undisputed 3 introduces leg kick TKOs, which sounds dumb until you actually accomplish it. Basically the idea is that you kick an opponent in the leg so hard that it breaks, and the fighter can no longer continue. It's actually a pretty awesome way to end a match.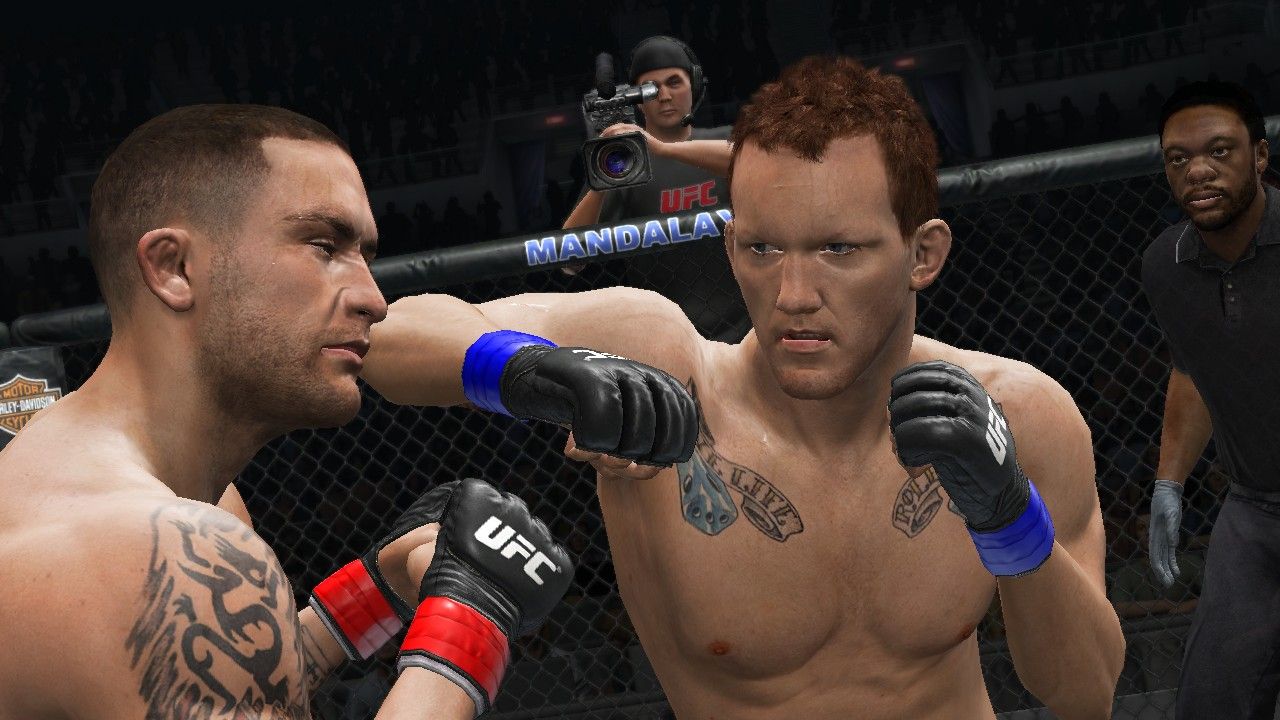 The ground game has also been refined for both offense and defense. Gone are the days of accidentally landing in the somewhat uncomfortable north/south position, while attempting to posture up for some ground and pound goodness. Now achieving side mount, and delivering crushing knees to your opponent's head, depends much more on skill than luck. There are few things in life as satisfying as scoring a KO in this manner. Clinching and take down mechanics feel as if they could have been refined a bit further. While both work, there is a sluggishness here which often leads to the spamming of buttons, instead of the tactical presses/strikes that one wants in these situations. The ability to pin an opponent against the cage, while delivering damage from the clinch, is a welcome addition. Take downs can be effective if used in conjunction with leg, and body blows. Although moving to the inside against the AI was usually greeted by multiple, impossible uppercuts, that soon made the effort not worthwhile. This is probably an AI issue more than the actual mechanics, but it was still frustrating. On the other side of the coin, defense has been much improved. Fighters are now able to work off the cage in order to get back on their feet, or improve their guard. Reversals from a guard position into a mount are also possible, which can make for some pretty dynamic swings in momentum during a match.
Comments
blog comments powered by Disqus