Binary Domain Review
Solid writing and interesting gimmicks can't save this game from being little more than a Gears of War retread, though not for lack of effort
Binary Domain is game that very few people saw coming, in a lot of different ways. An eastern-developed shooter with solid mechanics, a rich world, an excellent writing team, and a unique concept. Yet, somehow, the game is unable to rise above average. To state this review simply, Binary Domain is an example of how a game can get almost everything right and trip at the finish line.
In the world of Binary Domain, the near future paints a picture of the international politics of robotics. Two corporations, Bergen in North America, Amada in Japan, are both manufacturers of robotics for consumer and industrial use. A treaty restricting them from building any robots that look like humans or are created to mimic them in any way binds the two companies. Thankfully neither company nor any third party ever creates any robotic human facsimile in any way shape or form, or at least no one does until the very beginning of the game.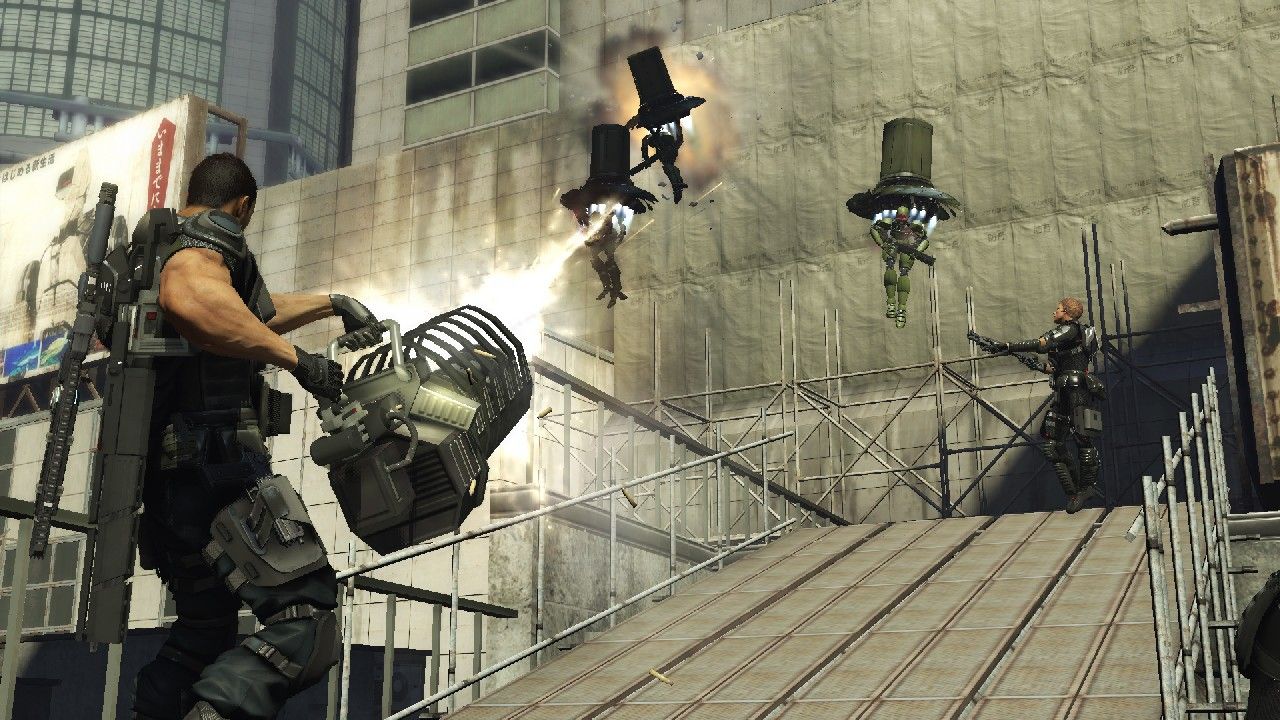 It should be no spoiler when I say the writing in this game is very good, great even, thanks to it being brought to us by the team who wrote the Yakuza series. The characters are well written, the one-liners are clever and funny, the exposition, while often long-winded, is also usually welcome and still bearable at its worst. The writing itself has very little to criticize. The handling of the writing, however, is that of an overly excited producer who just figured out that narrative can improve the intensity of any given dramatic scene or gunfight, and vigorously doused the game inside said narrative until he discovered that there was a reason no one ever made triple-stuff Oreos. The cutscenes get insanely long at some points, and while they're still enjoyable cutscenes, no game can make it unscathed out of that particular criticism.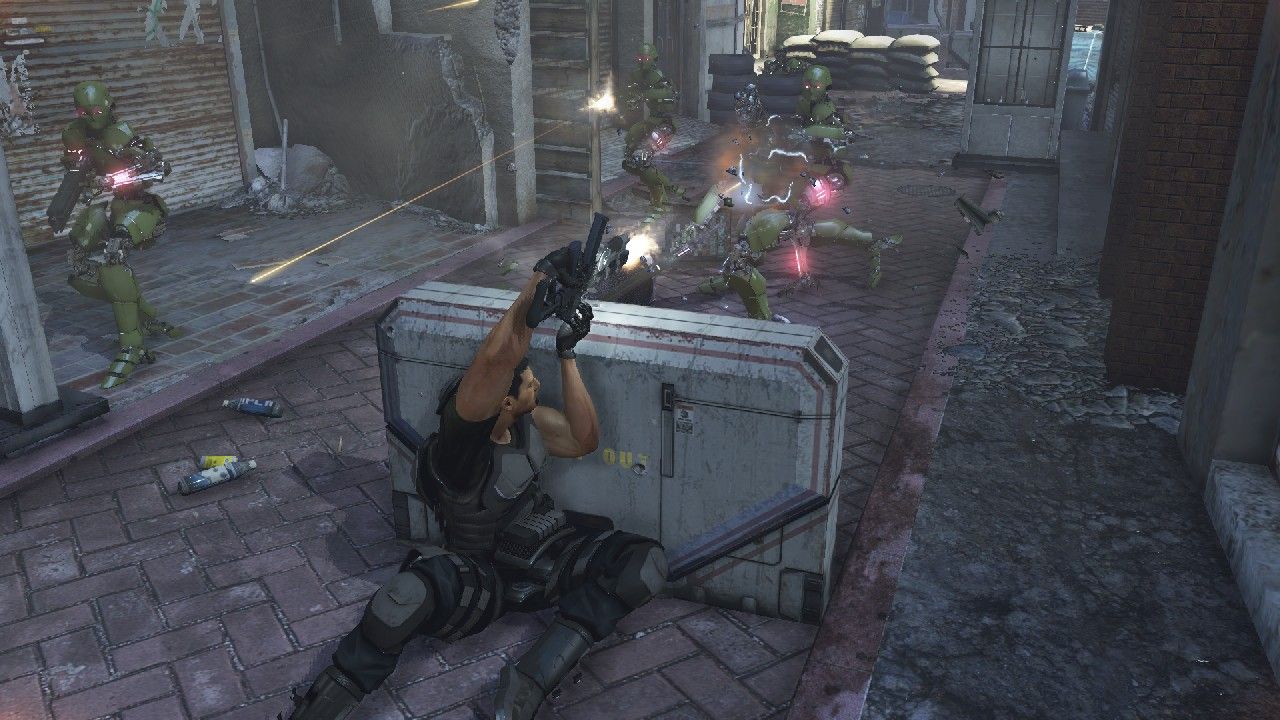 What's interesting, however, is how well Binary Domain acts as a thesis against the idea of cutscenes. These are perfect cutscenes, Hollywood level production quality, to a lesser extend quality of writing, great cinematography, and they even manage to discipline themselves away from using quick-time events. They are still, however, not a replacement for gameplay. Cutscenes act primarily as a bridge between gameplay segments, and when a cutscene lasts too long, the player is given two options, to grip the controller, waiting the long haul for it to end, refusing themselves immersion into the story or scene; or they put the controller down to enjoy the cutscene and then switch back to playing the game, taken out of 'cutscene mode' for lack of a better term.
The bottom line is that long-running cutscenes are a flawed concept, no matter how well the cutscenes are executed. The game as a whole is dragged down as a consequence. Otherwise, looking past the over-inundation of cinematics, the story is still clever and packs dramatic heft.
Comments