Resident Evil 6 Preview - E3 2012
Take out the zombie invasion from three different perspectives
Resident Evil 6 (or giraffe, depending on how you view the logo) is back, and set to be released October 2nd of this year and is to be available for all major consoles and PC. This game centres on the "C-Virus," viral cousin of the T-Virus from previous RE games.
This RE doesn't confine itself to one locale, but instead spans continents from America to Asia. In the hands-on time I had with the game, I had the opportunity to play as Leon Kennedy and Chris Redfield, from RE 2+4 and 5 respectively. With each character, comes a different style of gameplay, but a singular interconnected story line. This mechanic was introduced in an attempt to allow the player to choose their own type of pacing. If you wanted a more slow paced and ominous form of play, you'd pick Leon to play with. If you wanted more action orientated, then you'd choose Chris and his team mate Piers. The third and final entrant into Resident Evil 6 is Jake Muller, a mercenary in Eastern Europe and estranged son of Albert Wesker. Jake's joined by Sherry Birkin, the daughter of former key Umbrella scientists.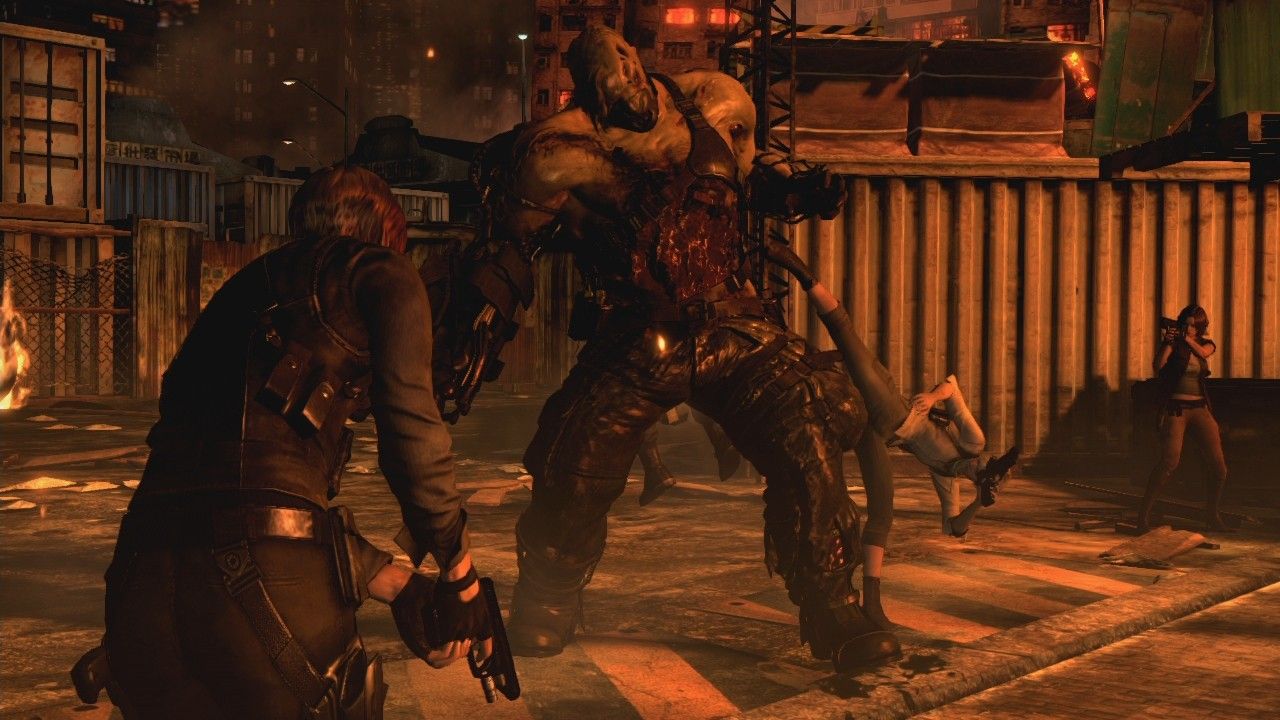 Leon's demo was slower paced, with the emphasis on eerie and claustrophobic surroundings with next to no lighting. Joining you on your jaunt through a ruinous building was Leon's new partner, US government agent Helena Harper. In the announcement trailer it was revealed that Helena was the one that dropped the planet in the whole zombie fiasco to start with. You weaved through tight corridors of a decaying building where a sporadic scuttling of an unknown enemy lay just out of eyeshot. This was RE attempting to get back to its horror roots, though unfortunately in a loud and bright environment, it did lose its effect.
There was however a good scare close to the end of the demo. Combat came later in Leon's story and in droves in an abandoned parking garage. Waves of undead flooded in and in true RE fashion, you have hardly any ammunition. After a few hits, it was down to kicking and punching the heads off zombie foes. This lack of ammo also allowed us to test out the brutal counter and unarmed attacks. You are able to disarm your foes and use their weapons against them. This can range from a bottle to the face, or axe to the chest.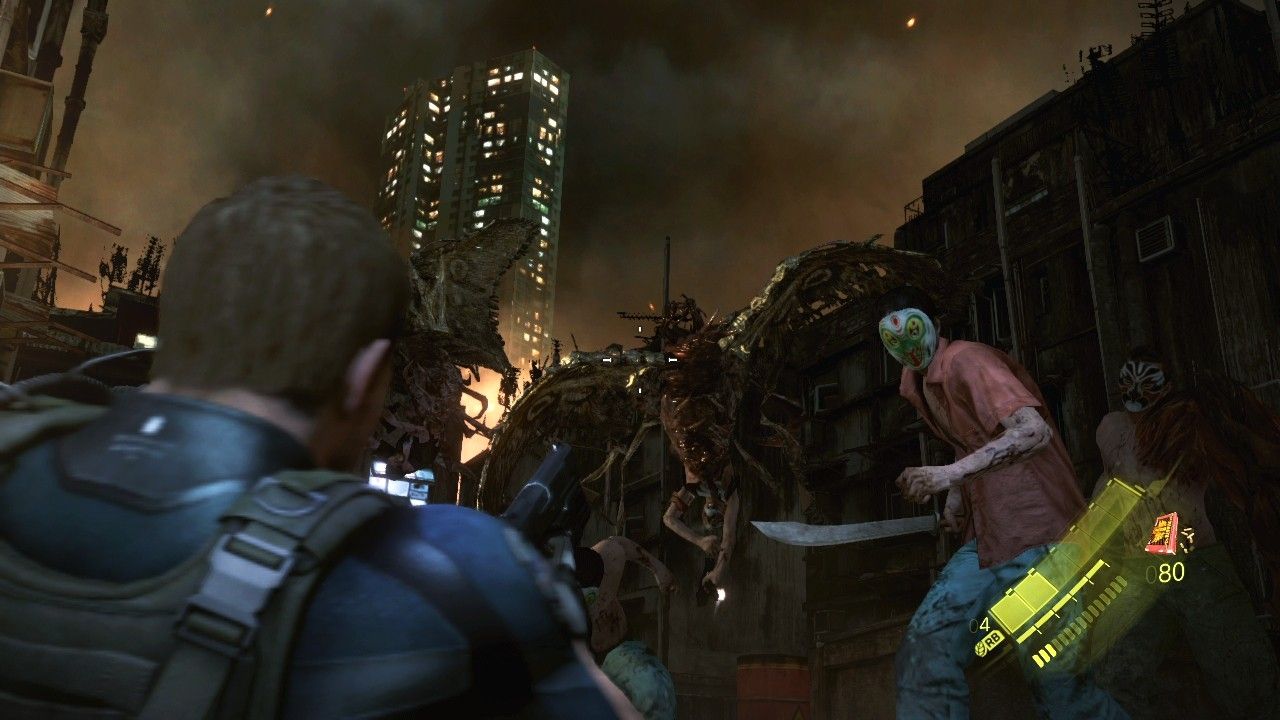 In Chris's playthrough, we got hands and guns on with RE's new zombies from the get go. These zombies are of a different and deadlier breed compared to previous games. They can run, jump, and even utilise weapons such as knives and bottles. Chris and pal Piers are part of the Bioterrorism Security Assessment Alliance and are stuck on the rooftops of the fictional Chinese city of Lanshiang. You plough your way through the structure with the aid of your assault rifle, pistol, and variety of hand grenades to keep the enemies at bay until help arrives. With Chris's demo, the player got the other end of the gameplay scale. If Leon is Ying, then Chris is yang, replete with explosions.
Comments