Tomb Raider Preview - E3 2012
Lara becomes more desperate, dangerous in our updated look at the game
Following the reveal of a new image for Lara Croft, the developers at Crystal Dynamics have returned to E3 with this year's showing of the game. Things kicked off with a new gameplay trailer that debuted during the Microsoft E3 media briefing, showing Lara's newfound action role and having gone from a crying young woman to a shotgun wielding heroine. This transformation is drastic, to be sure, but during our behind-closed-doors presentation of the game, we got to see a bit more of Lara's character and how she will progress through the game.
We meet Lara not long after the end of the demo we saw at last year's show. Injured but alive, she continues to trek across the coast, in search for food and shelter. We see a lifeboat on the rocks below, but getting down there is no easy feat. Having crossed a log dangerously positioned above a waterfall, we stumble upon an old airplane that is stuck on rocks with a long drop below it. Lara wearily jumps on it, and as the pieces begin to fall, we manage to climb our way to the top just as everything behind us comes crashing down. This is the only bit of platforming that the demo has, and it seems the developers are taking a few queues from the Uncharted series, including making Lara a very clumsy and uncertain climber, as a real average person would be.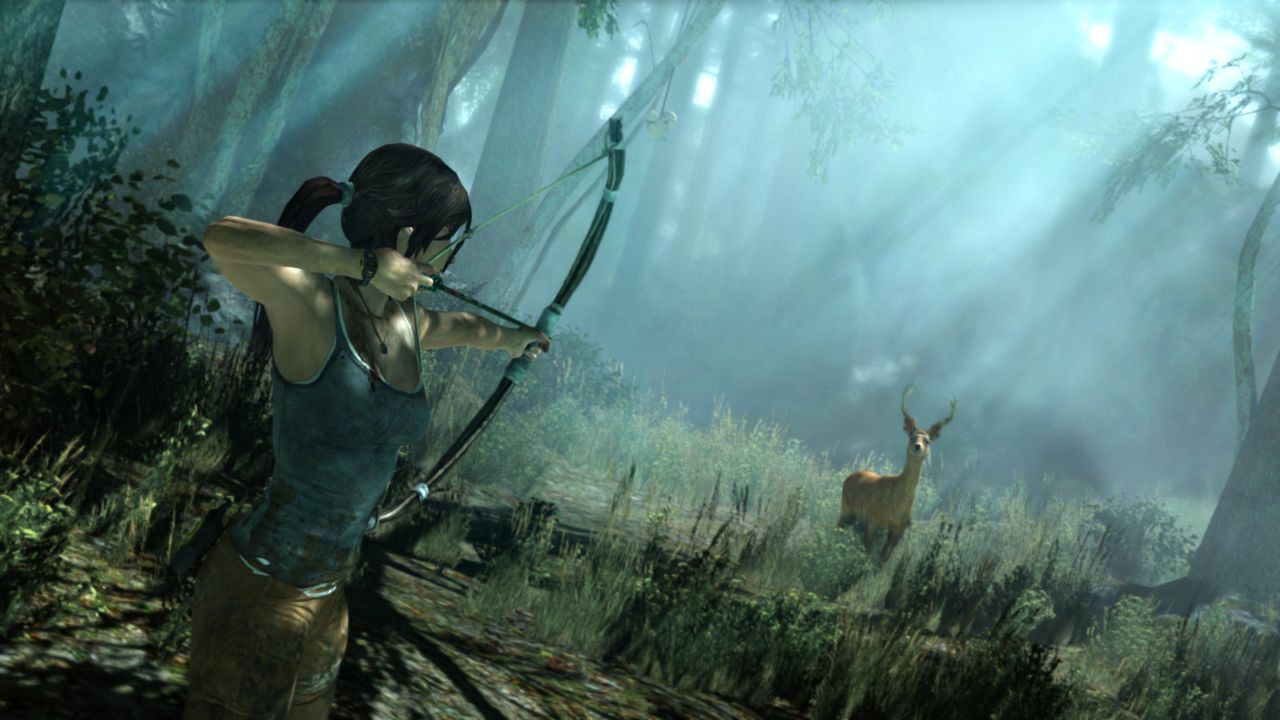 We finally reach the boat and find a radio, but there is no answer to our calls. It is starting to get dark and the rain has picked up. Lara scrambles to reach a safe spot under some rocks and start a file with some supplies she has recovered. She shakes as the cold takes over, and waits out the night by the fire. When morning arrives, it's time to move on and attempt to meet other survivors. In the forested area, Lara spots a body of a man hanging from the trees, unclear how he ended up there. He has a bow on him, something that would probably come in handy. Lara climbs the tree and grabs the body as it swings near her, retrieving the weapon and some arrows.
Now armed, but hungry, Lara finds some wildlife and reluctantly (as it is her apparent first time) kills the animal for food. It was time to head back to camp – here Lara could either use the in-game map or her Survival Instinct, which is a special effect which shows where you have previously been, thus giving the ability to retrace your steps. Back at camp, we purchased a new survival skill, giving us the ability to retrieve arrows we've shot. It works fine as a gameplay mechanic, but comes across a bit strange in the real world setting.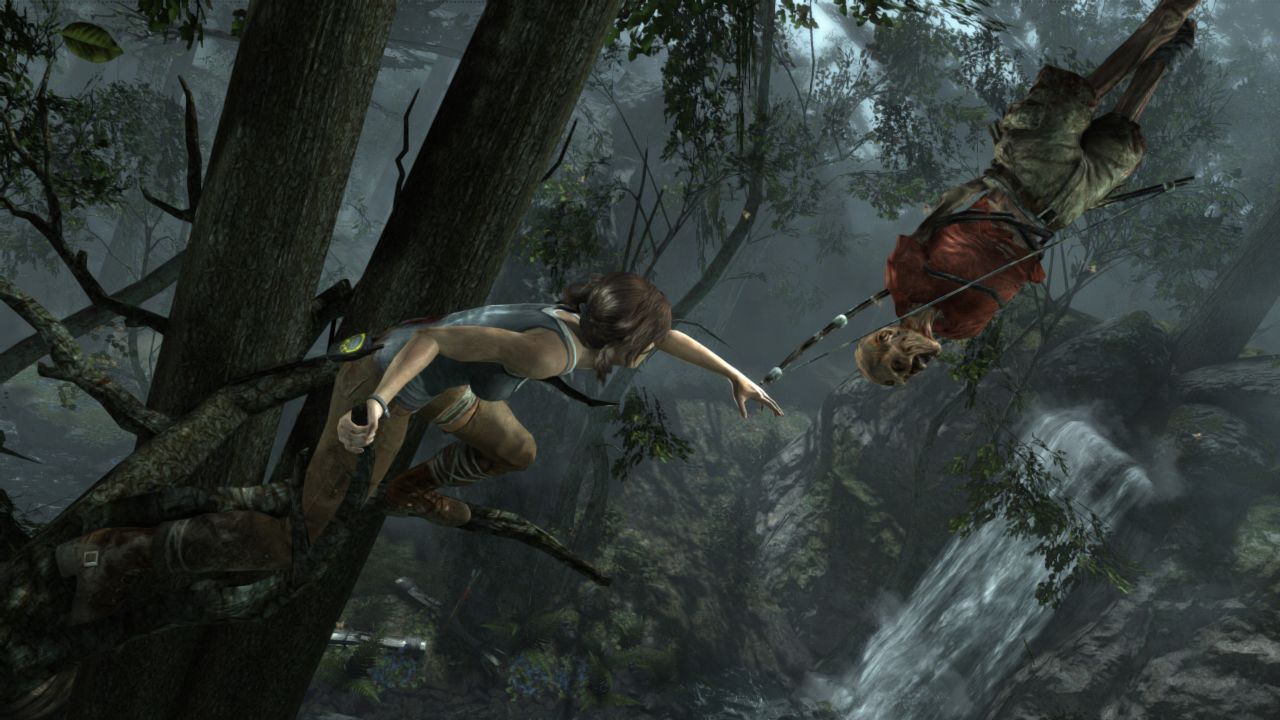 Suddenly, the radio comes alive, and Lara finally has a chance to speak with a survivor. She almost breaks down in tears, unsure if she is able to continue. But the man pushes her onwards, through the mountains where they can meet. On her way, Lara comes across a strange structure. There is someone signing, so we descend into the underground passageways and make our way through the flooded hallways. Here, we once again observe Lara light a torch and clear the way by setting fire to some cloth and boxes. We emerge in a new location as night has fallen once again.
Comments