Fez Review
Polytron's amalgamation of 2 and 3 dimensions brilliantly combines nostalgia and ingenuity into an experimentation of spatial logic
A fond reverence for the retro is woven throughout every level of Polytron's design. It's in the tinkling crescendo and rotating camera accompanying the opening of chest, the bleeping diminuendo when warping down a pipe, the hidden hieroglyphic language constructed of Tetris shapes and the scripted glitch-crashes leading to a nice impression of a DOS re-boot screen. But where fake crashes are an enjoyably quirky throwback, FEZ's genuine technical faltering's are less so. Slowdown occurs on multiple occasions during more complex stages, and one encountered glitch forced a re-start.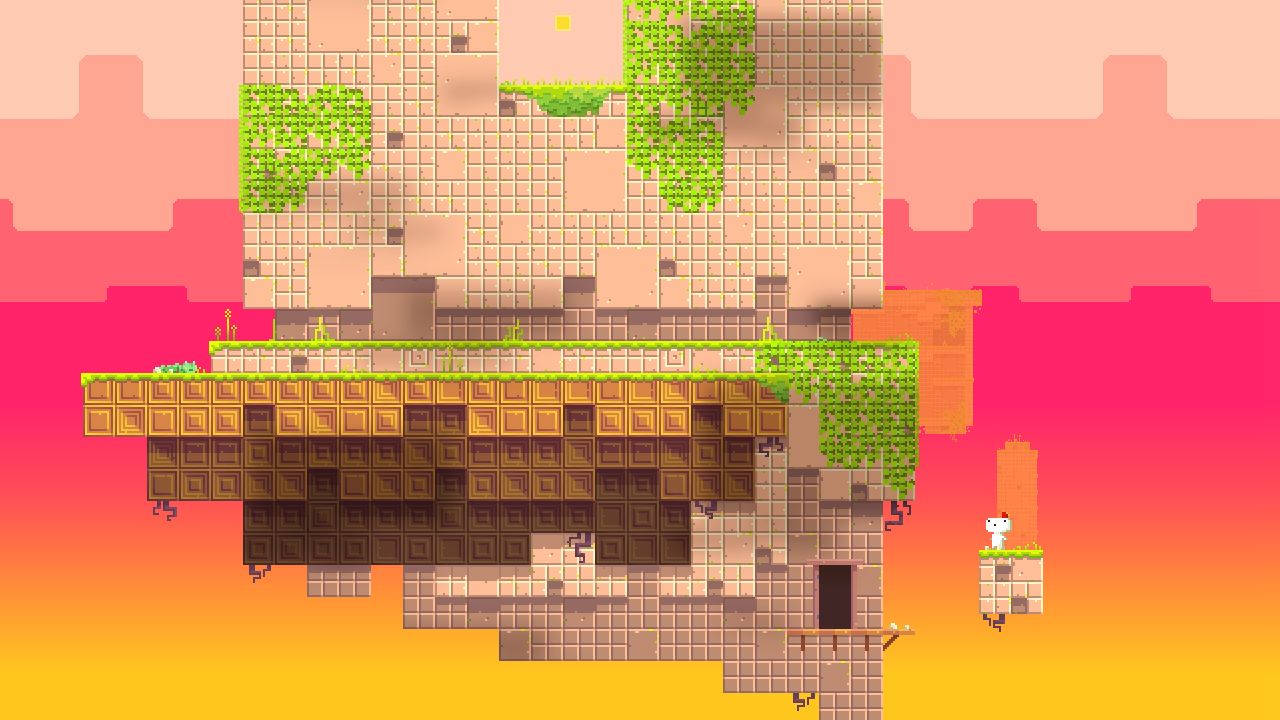 Still these prove a minor blip in the grand scheme of Polytron's ambition, which is one that cannot be faulted for a lack of content. Beyond the initial lengthy search for those 32 golden cubes lies a new game plus mode in which 32 equal and opposite anti-cubes hide behind even more craftily deceptive and challenging illusions. Further mysteries unfold throughout as you acquire Windwaker style treasure maps alluding to hidden secrets and stumble across cryptic artifacts whose mysteries require de-coding to unravel.
Just when you think you have a handle on its depth, FEZ presents another layer of referential discovery. It feels like a sentimental return to the gaming days of your childhood viewed through a fresh pair of eyes, and reminds of a youthful Nintendo with its infinitely creative re-use of a simple and pure central idea. That idea is one of magnificent ingenuity, one that consistently intrigues and one that not only challenges your preconceptions about the very space in which videogames occur, but also revives a sense of boundless exploration not felt in videogames for a long time.
Comments
blog comments powered by Disqus