Mass Effect 3 Review
In many ways, Mass Effect 3 is the best game in the trilogy, but its greatness is obfuscated by significant technical and narrative inconsistencies
After BioWare took Mass Effect 2 in a more shooter-heavy direction than its primarily role-playing focused predecessor, they have one again gone back to tinkering with the genre scales for the third and final iteration of the epic science fiction trilogy. While it plays much more like Mass Effect 2 than 1, BioWare has combined elements from the first two games, and have hit the sweet spot as far as gameplay and pacing is concerned. Unfortunately, the game does a poor job of wrapping up the story, and a significant number of irritating technical issues rear their heads throughout the experience. Despite these issues, Mass Effect 3 offers an intoxicating experience all the way up to (but sadly not including) the end, and will thrill fans of the first two games for the duration of the journey.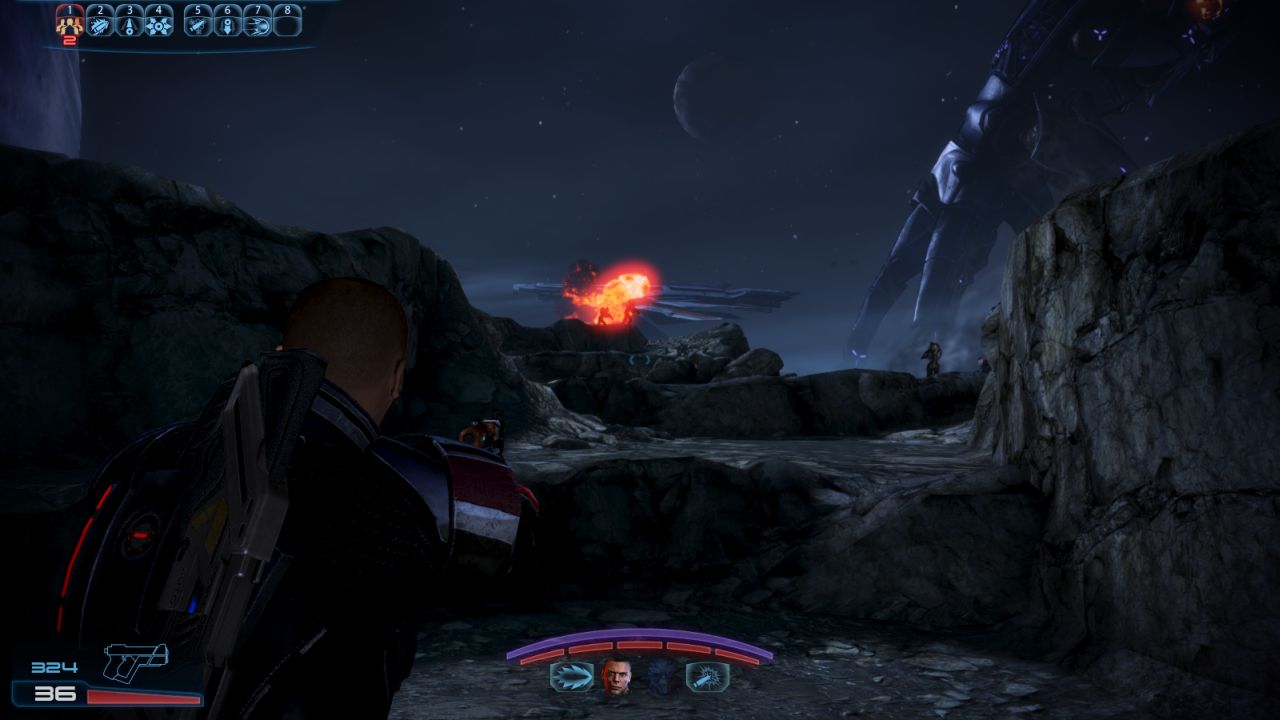 Some drab foregrounds are made up for by impressive backdrops

While Mass Effect 2 offered a more measured pace in the battle against the Collectors, with a story that focused as much on characters as the primary threat, Mass Effect 3 is about all-out war with the Reapers. The game tries hard to make you feel the sacrifices involved in such a conflict, and while it generally succeeds when dealing with the deaths of known characters, the storytelling can be heavy handed as it tries to cram certain tragic events down your throat. Still, despite some occasionally corny lines, the emotional impact here is greater than in most games, largely in part to the believable characters and strong plot that stays exciting and unpredictable right up to the end. The story is full of amazing memorable moments and powerful images that will stick with you long after you finish playing.
There were a few events in the story that confused me however, and the ending itself tries to emulate Kubrick's 2001: A Space Odyssey by leaving some things open to interpretation, but ultimately bungles it with some obvious inconsistencies and a lack of resolution. If you were hoping the decisions you made across the three games would make a big difference in how the end plays out, you might be disappointed with what is here, with most decisions only affecting a number which impacts what endings are made available to you.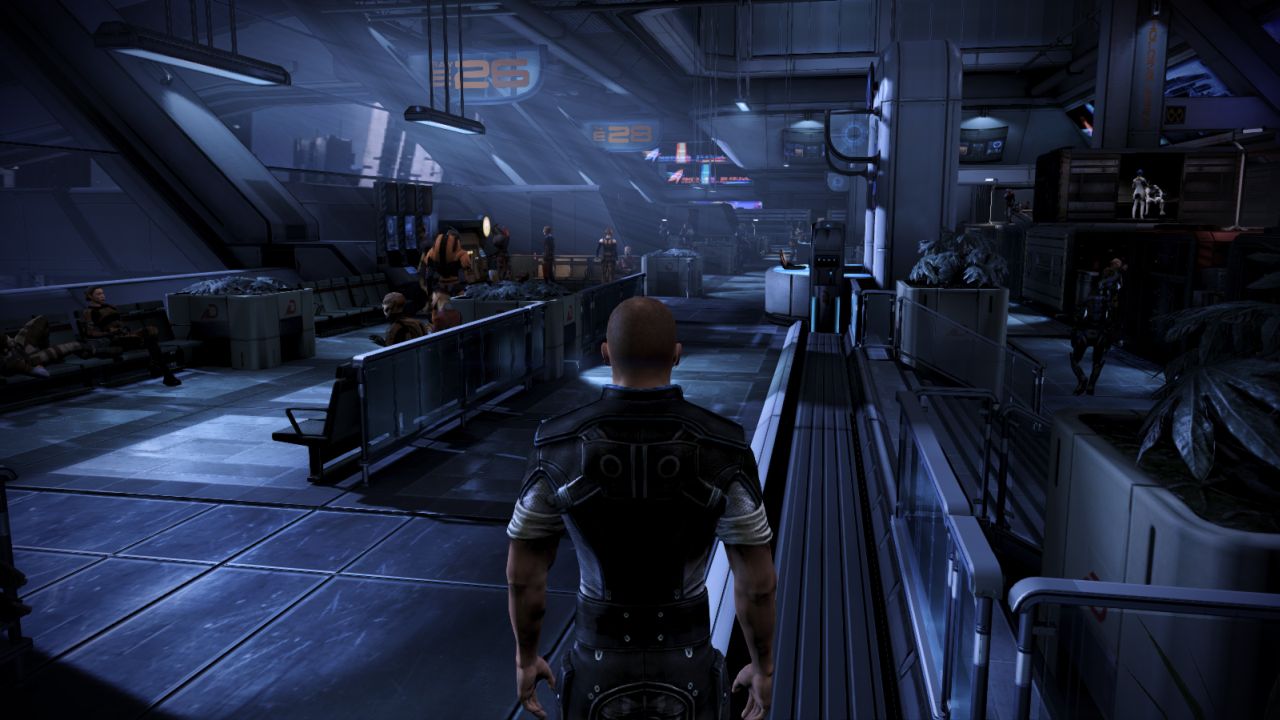 The Citadel has seen a bit of a makeover since the second game

As far as gameplay is concerned, your time will once again be spent mostly in combat or lengthy interactive dialogue sequences. BioWare has trimmed the fat off the gameplay, with hacking mini-games gone altogether and planet scanning of less prominence than in the second game. Once again you will choose a class that has a different set of powers, but now you can choose how many and which types of weapons you want to equip. You can carry up to five weapons, one each of a shotgun, sub-machine gun, pistol, assault rifle and sniper rifle, but the more weapons you carry, the longer your powers will take to recharge. You have to decide if you want to focus on gunplay or powers, or a mixture of both, and this will largely define how you make your way through the greatly improved combat scenarios.
Comments