Halo: CE Anniversary Review
A classic shooter returns to life with updated visuals and new multiplayer components
It has been no less than 10 years since the original Halo: Combat Evolved was released for the Xbox. The game has quickly gained cult hit status and is often credited for reinventing the first person shooter genre for consoles. It managed to secure a place in gaming history alongside the strong competition from the likes of Counter Strike and Unreal Tournament. With Anniversary, the new studio behind the Halo franchise 343 Industries has attempted to recapture that magic with an HD remake of the original. For better or for worse, Anniversary plays much in the same way as its predecessor and is bound to satisfy fans.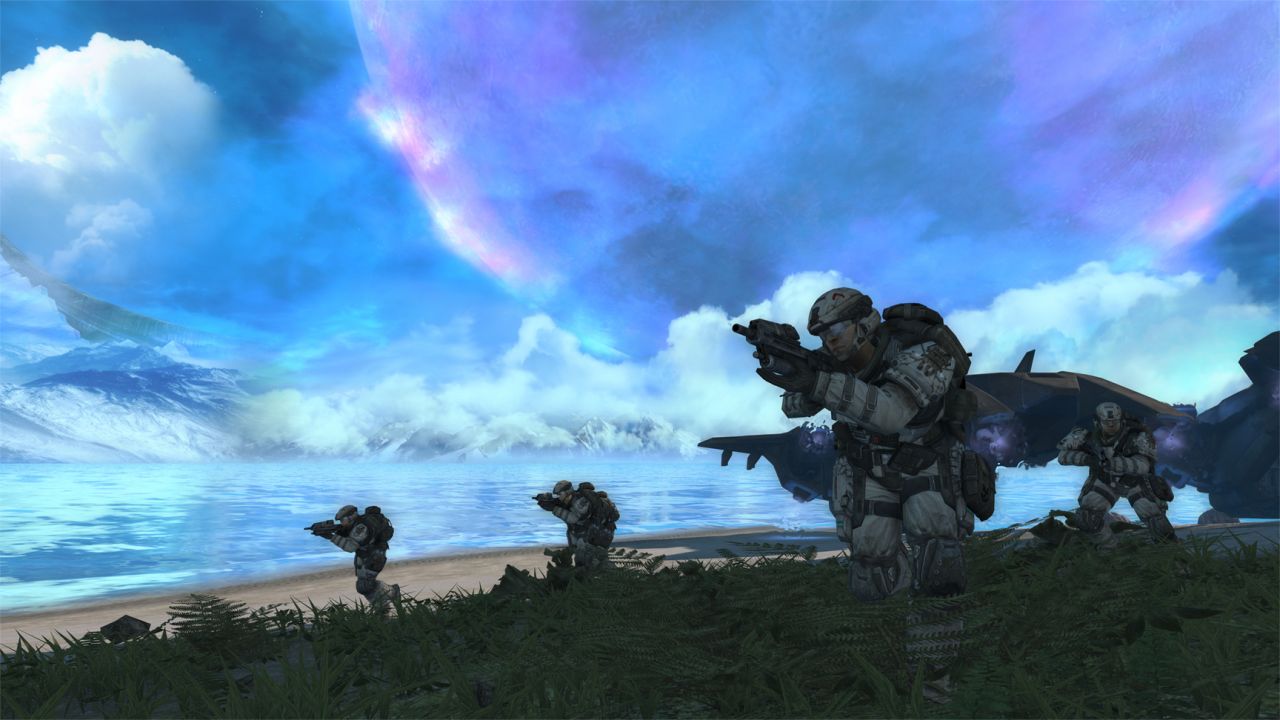 Halo: CE Anniversary is strictly speaking an almost one to one remake of the original campaign. The story takes place in a uniquely presented sci-fi setting created by the original developers Bungie. Humans have developed technology which allowed them to travel to the far reaches of the galaxy at extreme speeds, and setup colonies across the universe. In 2525, humans meet the alien race known as the Covenant and a religious conflict breaks out. Players assume the role of Master Chief, who is a soldier that barely escapes a destruction of the planet Reach by the Covenant. The Halo itself is a large ring-shaped world created by artificial technology, and where most of the game takes place.
Fans who have already experienced the campaign in Combat Evolved won't find anything new in Anniversary, which is probably just fine with most gamers. Similarly, if you happen to have missed out on the game when it was originally released, you'll be in for a fun and lengthy adventure. This could be a double edged sword, however, particularly for newcomers. Many of the gameplay shortcomings of the original, such as the poor design of the Library level, make a full return and will prove frustrating for gamers unable to cope with such outdated game design – or even those that have played the later, more refined Halo titles. It could be perhaps unfair to expect that the various tweaks from later games, like the ability to trade weapons with teammates, to be incorporated into this remake, but it would have surely made the game more approachable.
Comments
blog comments powered by Disqus