Rayman Origins Review
An incredible-looking platformer that focuses on fun, and succeeds
Basic platforming is further supplemented by boss battles, flying levels and treasure chases. The boss battles in the game are engaging and fun, though they are relatively few in number and feel too brief. The flying levels see Rayman jump on a mosquito and fly around the screen, shooting anything that comes his way and collecting Lums along the way. These sections are again reminiscent of the classic arcade days, and play really well. Treasure chases are only unlocked after you've collected a great number of Electoons, and are the most challenging levels in the game. Rayman must chase a treasure chest across the level, so speed and timing are extremely important and the game can be quite unforgiving here. But these sections are indeed optional and are there for those who find the main campaign a bit too easy.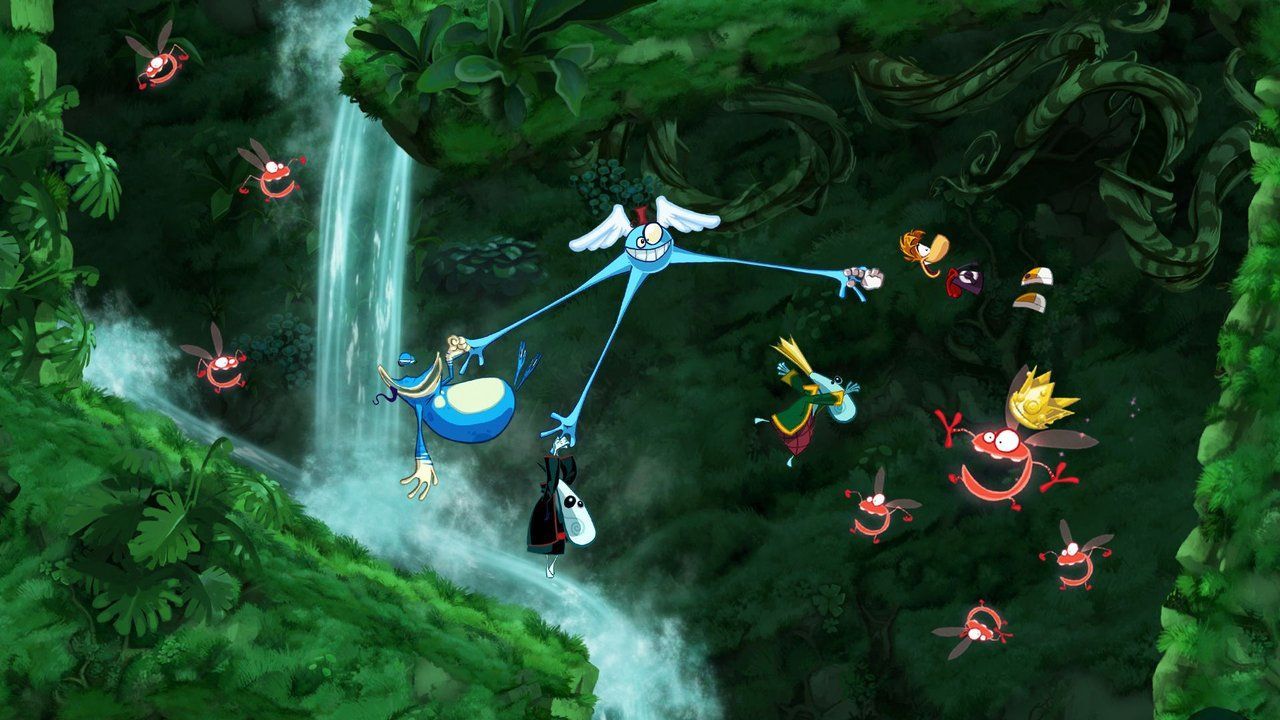 All of the levels in game can be played in local coop, and are great fun with others. Having more players on your team allows you collect many more treasures and have a generally chaotic fun time. Playing together on the same screen doesn't present any limitations, though it's a bit disappointing that levels do not differ whatsoever from the single player experience.
Inarguably the most prolific and mesmerizing part of the whole experience are the visuals. Style in Rayman Origins is simply fantastic, using hand-drawn style of graphics and art in order to bring this world to life. It looks unlike anything you've played in the recent years, a unique and magnificent display. From the desert to the jungle, underwater and on top of a mountain, the background visuals are quite often breathtaking in their level of artistry. Characters and animations are equally well done and complete what is a complete feast for the eyes. The sound design isn't far behind, providing some great original tunes with just the right amount of variety for every environment and setting. Origins may have solid platforming and many hours worth of gameplay, but it's the presentation that this title should be remembered for, years down the line.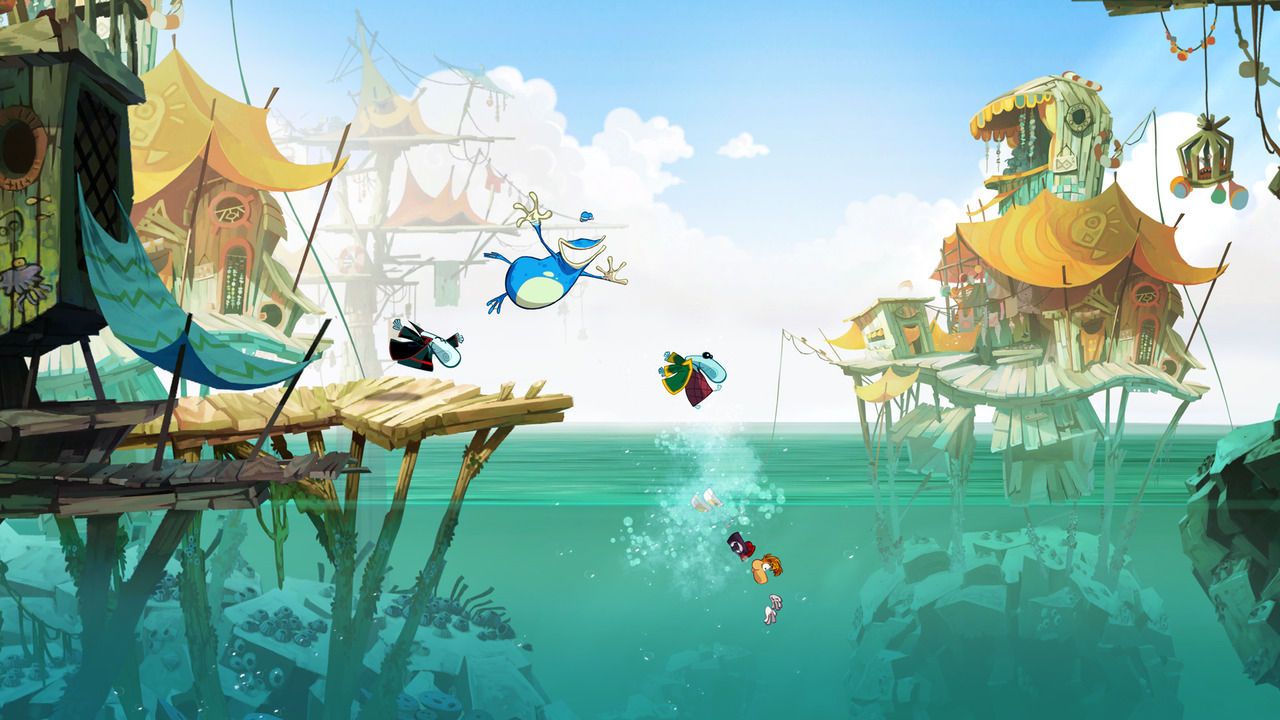 In an era when most dismiss a platforming game because it's either too difficult, is aimed at kids, or at masochists, Rayman Origins makes a big splash. It's the kind of title that has universal appeal, and yet proves itself to be more than capable at entertaining even the most critical players. Solid platforming and tons of items to collect provide pure fun for a solid number of hours, and being able to play it all again with friends completes the package. Most notably, the game's audio and visuals are so far above and beyond anything seen in the genre, and even the industry, that you owe it to yourself to just see and hear it, at least once. Rayman Origins is a great platforming title that, if you feel the full price tag is worth it, is easily recommended to almost everyone.
Our ratings for
Rayman Origins
on Xbox 360 out of 100 (
Ratings FAQ
)
Comments
blog comments powered by Disqus