Rocksmith Review
A new kind of experience has arrived to the musical video game genre
The aptly named Rocksmith is unlike anything you have experienced before when it comes to the music genre within the video game world. Sure, we have the Guitar Hero franchise and its various spinoffs, but the huge difference is that they teach little of what it's like to play on a real instrument. Rocksmith addresses that problem – there are no plastic guitars and buttons, instead the game allows you to use any real guitar (with an output jack) that plugs directly into your console. This isn't a game for which you should buy a real guitar, because that will never end well. Instead, for those who already made the decision to learn and acquired the instrument, this is a great tool that's amazingly interactive and though it suffers from some poor design decisions, is probably the most fun you can have while playing a real guitar with a video game.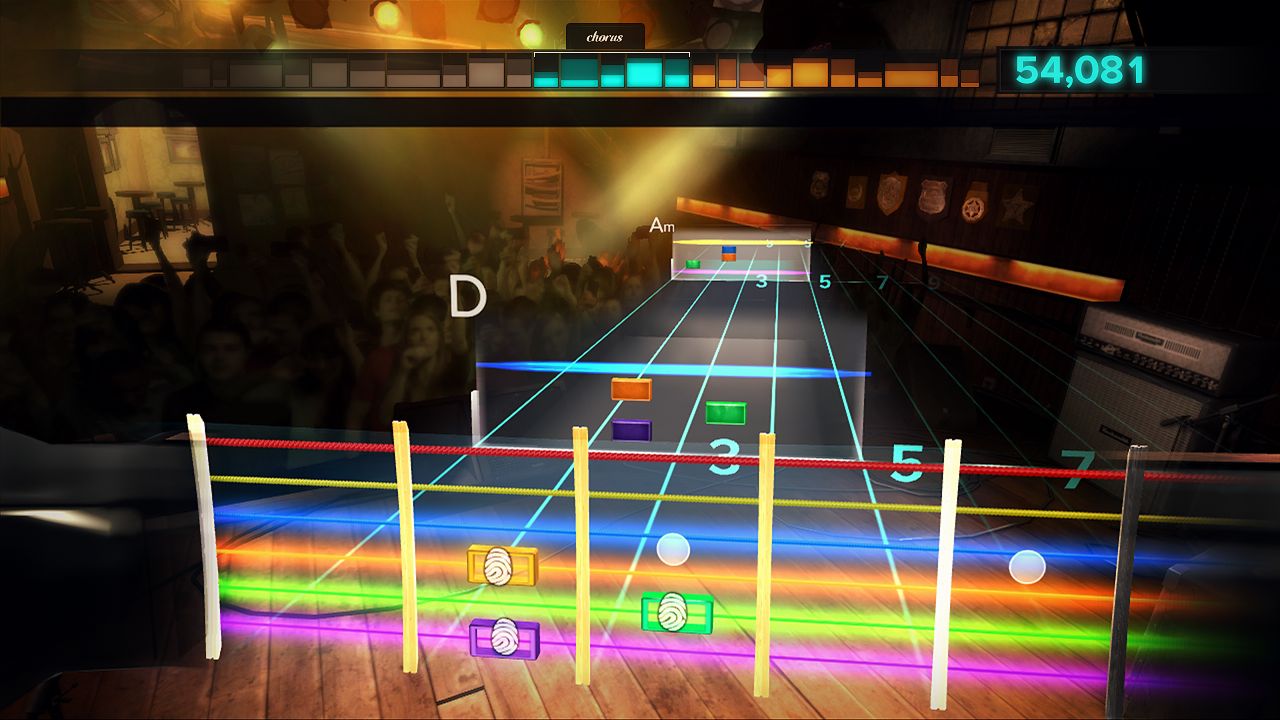 Whether you are an amateur or have experience playing guitar, Rocksmith is sure to make an impact on how fun it can be. Once the guitar is plugged into your console, the game requires very little setup and you can begin playing right away. Using an intuitive interface, Rocksmith tracks all of your inputs in the same manner as if you were playing one of those plastic guitars. Big difference being, of course, is that the game tracks your every string input resulting in an endlessly realistic experience that's simply too cool to miss. It's something that often makes you go "Wow, so this is how far technology and video games have come". The game does ship with the cord required to connect the guitar and the console, but also because of this the game costs more than a regular release.
The soundtrack is important for any music game, and here the song selection is mostly appropriate. Being a guitar-only experience, the library of tracks sways heavily towards those with more complicated or at least popular and catchy guitar riffs. From Muse to the Rolling Stones, there will be plenty to try and learn before you ever realize that the track selection is actually somewhat bare, leaving plenty of space for DLC releases instead.
Difficulty levels, or actually a lack thereof, are also worth noting. The game features an automatically adjusting difficulty that's based on how well you are playing. Screw up notes, and the song becomes a bit easier to play; do well, and by the next chorus your fingers could be in for a hurting. It's an interesting idea, but in reality it's an extremely poor design decision. Particularly for beginners, it's impossible to actually learn and then comfortably play any song (or part of a song) because as soon as you get it right – the game bumps the difficulty. That means there is little chance to actually enjoy yourself and confidently play a new riff you just learned. The next time it comes around – it won't be the same and you will probably screw up. This is a massive problem, for a game that promotes itself as a great learning tool.
Comments
blog comments powered by Disqus