Renegade Ops Review
A top-down vehicle shooter that has some annoyances but is fun overall
Long, long ago, there was a time in which top-down/isometric vehicle shooters were, if not king, prince of the action game genre. The mid-nineties were filled with the Strike series (Desert Strike, Jungle Strike, Urban Strike, Soviet Strike, and Nuclear Strike) and its many clones. Not since those days though have we seen many of those dual joystick vehicle shooters making the rounds. Thankfully, Just Cause 2 developers Avalanche Studios saw that there was a void in the market just waiting to be filled and released Renegade Ops.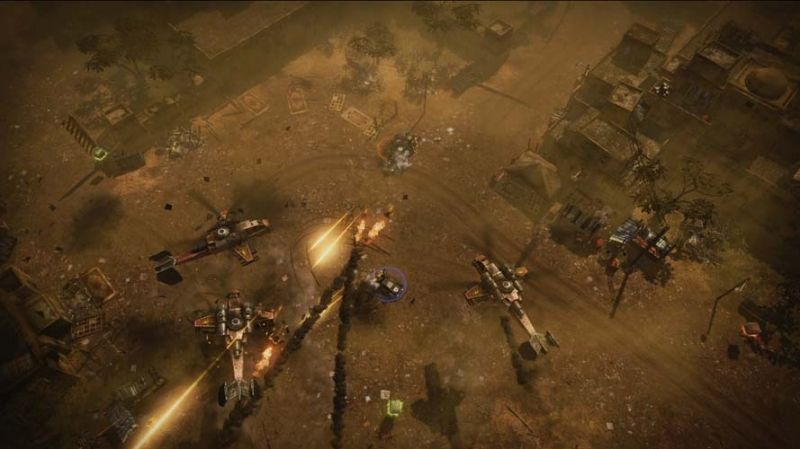 In Renegade Ops, your mutton-chopped commander throws away his wide array of ribbons and medals in an appropriately over-dramatic speech in front of the U.N., after they decide against offering military support to overthrow a diabolic supervillain that is firebombing a distant jungle country and spreading genocide all across the land. You choose to play as one of the four members of his team and go off on your own to take down this undoubtedly evil force, free of any government jurisdiction. Truly, you are a renegade. Each character has a specific power and tech tree ranging from an EMP blast to limited invincibility. I played primarily as Roxy, the pink-mohawked lady punk with an air strike-launching dune buggy. While I can't speak on it too strongly, the powers granted to the other character seem to be considerably less useful and not nearly as strong as Roxy's air strike (but could be more useful when playing with a group).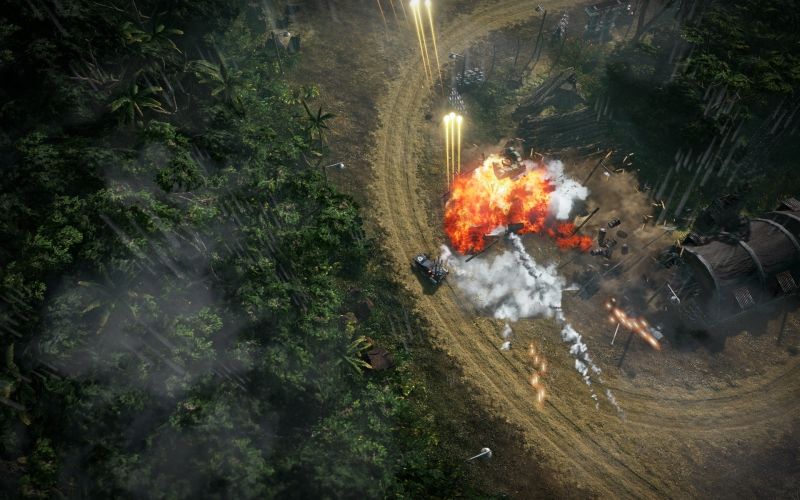 The gameplay is basic enough: drive with one analog stick, shoot your machine gun with the other, hit one trigger to activate your character-specific power (which has a cooldown), and hit the other trigger to fire your secondary weapon (which is obtained and can be switched on the fly during each mission). Unlike most dual joystick shooters though, you are in a vehicle and the game reminds you of this repeatedly (in a bad way). While the realistic physics look nice when it comes to building destruction and explosions, they also apply to your car, making it very prone to flipping. Generally, the controls feel very slippery, like you are always working to correct your direction. While I only found this to be a bit problematic, two other people that I played local multiplayer with were extremely frustrated by the controls to the point of wanting to stop playing almost immediately. Definitely check out a demo if you can before making the dive, as this could be reason enough to turn you off of the game.
Comments