Homefront Review
Whilst it certainly won't be pinning an array awards to its chest, if it learns from its mistakes, Homefront an IP with a decent chance of survival.
The usual rank based unlockables are here: perks, attachments, camouflage, weapon upgrades etc, but what makes Homefront's multiplayer stand out is the introduction of Battle Points. BP are essentially currency that you earn during combat for killing opponents or completing certain challenges. They can't be used outside of the war zone, so it's up to you spend them on various attributes that could affect the course of battle as you play. Spend them on a cheap RPG to take out an enemy tank, or save up for an attack chopper by which time the game may well be out of your reach?
BPs mean players will employ a slightly more cognitive approach than mindless running and gunning, and will most effectively be spent with the team's best interests at heart. But - and there's always a but - a lack of variety in game modes does somewhat hinder multiplayer's longevity. There are only two core game modes: Ground Control and Team Deathmatch, which are both fairly self explanatory to anyone familiar with online shooters. Beyond that, the Battle Commander mode assigns an AI commander to both teams, gives each special objectives, and places bounties on certain player's heads.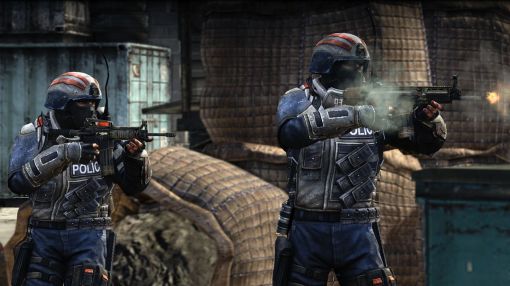 Although this adds a new slant to team based combat, Battle Commander only operates in conjunction with TDM or Ground Control, meaning that that same old F word - familiarity, crops up once again. But considering how mediocre the campaign is, multiplayer does actually have much to commend. The real problem is that with competition such as Black Ops and BFBC2 to contend with, it may well be fighting a losing battle.
But the war isn't over. Homefront has a lot of improving to do, but there's certainly hope for it yet. As a new IP it isn't completely dead in the water after one installment, and if it can capitalize on its merits, the future may look a great deal brighter than it does now. Not dire, but disappointing - Homefront has learned that frontline soldiering is a tough job. However, it's just about survived its first taste of action and will live to fight another day.
Our ratings for
Homefront
on PC out of 100 (
Ratings FAQ
)
Comments
blog comments powered by Disqus