F1 2020 Review
All about the drive
The world has changed a lot in 2020, as the ongoing COVID-19 pandemic continues to sweep through and change the way we live and work, and how we get our entertainment. Professional sports have been significantly impacted as well, with most taking months off. However, with the hopes of a recovery coming, things are slowly starting to come back, and the activities which allow for easier distancing and less participant interaction are among the first. With the 2020 season of Formula 1 Racing, although the drivers don't interact the way soccer or basketball players do, it was still a risk to get teams into the tightly packed garages. But with the first race finally taking place last weekend, it was perhaps the perfect timing for Codemasters to release their annual official F1 video game. While the 2020 edition continues to offer solid racing, and adds a new mode, the excitement for returning players might be limited.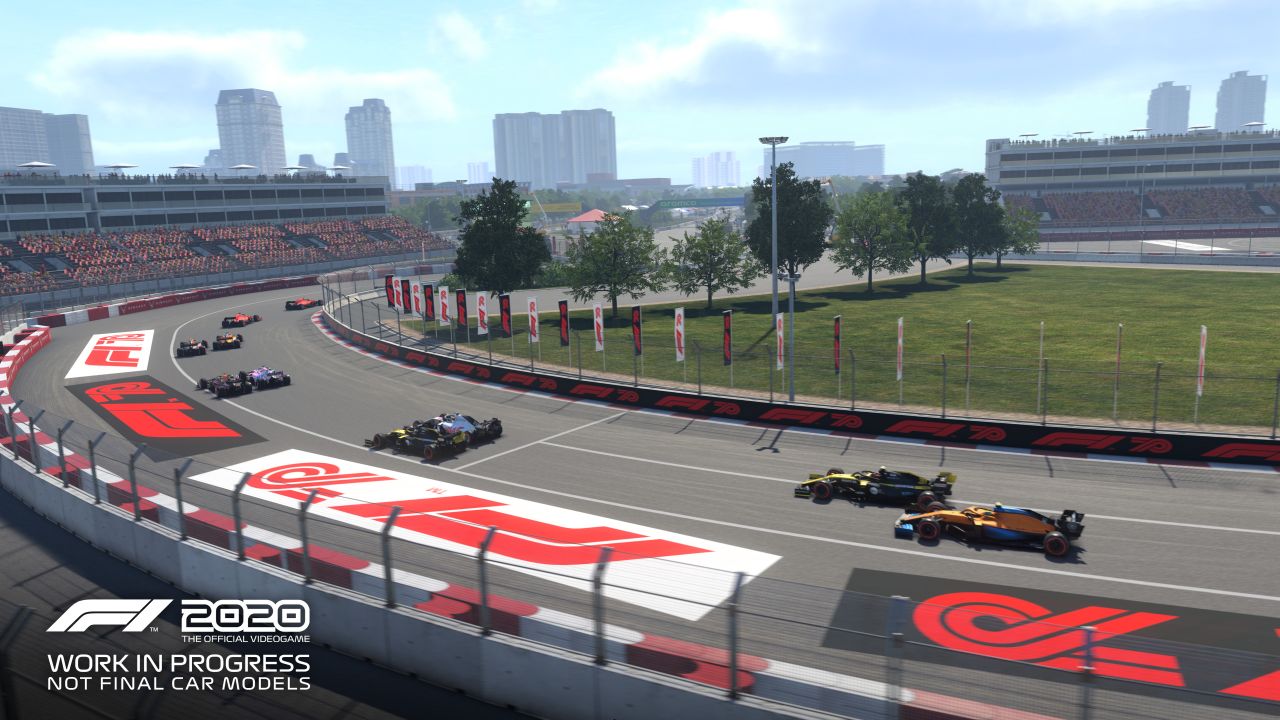 F1 2020 once again includes the official teams, 22 circuits, and drivers from the F1 2020 season, the F2 2019 season, and some classics. From Mercedes to Red Bull and Alfa Romeo; from Max Verstappen to Charles Leclerc and Lewis Hamilton, everyone is represented, and you can undertake the typical career mode as a new driver for one of these teams, and hope to lead them to the Drivers and Constructors trophies. And while it's nice to get the new circuits such as the Dutch Grand Prix on Circuit Zandvoort, the developers use the "official video game" excuse to also remove content that was in the previous games, like the German Grand Prix, simply because it's not on the schedule. So you're not exactly getting a culmination of content happening, as with all other sports and racing games.
New for 2020 however is a new mode called My Team, as last year's attempt to introduce a narrative has been abandoned. In this mode, you'll become the very rare case of a team owner who is also a driver. You kick off by choosing a logo, color scheme, and your starting sponsor that gives you the initial cash injection, but has their expectations. You then pick an engine and hire a second driver, which eats into that initial money deposit, so it's a balancing act. You also get to apply a livery on your car and stick on sponsor logos. Following an initial interview – much the same as you'll be having in a regular career mode, but with a different setting – you're free to start managing the team.
Some things will be familiar – you still have the R&D Department, where you spend points to research upgrades for the four core aspects of your car. You still need to pick your tyre allocation, make your power unit and gearbox swaps, and so on. Drivers switching teams and retiring can still happen, and you can hire better teammates with each season as your reputation and funds grow.
But what's more, you also have to worry about the schedule, acclaim and finances. The schedule allows you to setup a limited number of events between each Grand Prix, so your crews are not just sitting idle. The events show their impact – improving your departments, bringing in cash, or acclaim. The new acclaim rating acts as an experience bar, limiting what you can do, what sponsors and drivers would be interested in dealing with your team, and so on. As you get more acclaim – both for yourself and the team – the opportunities grow more numerous.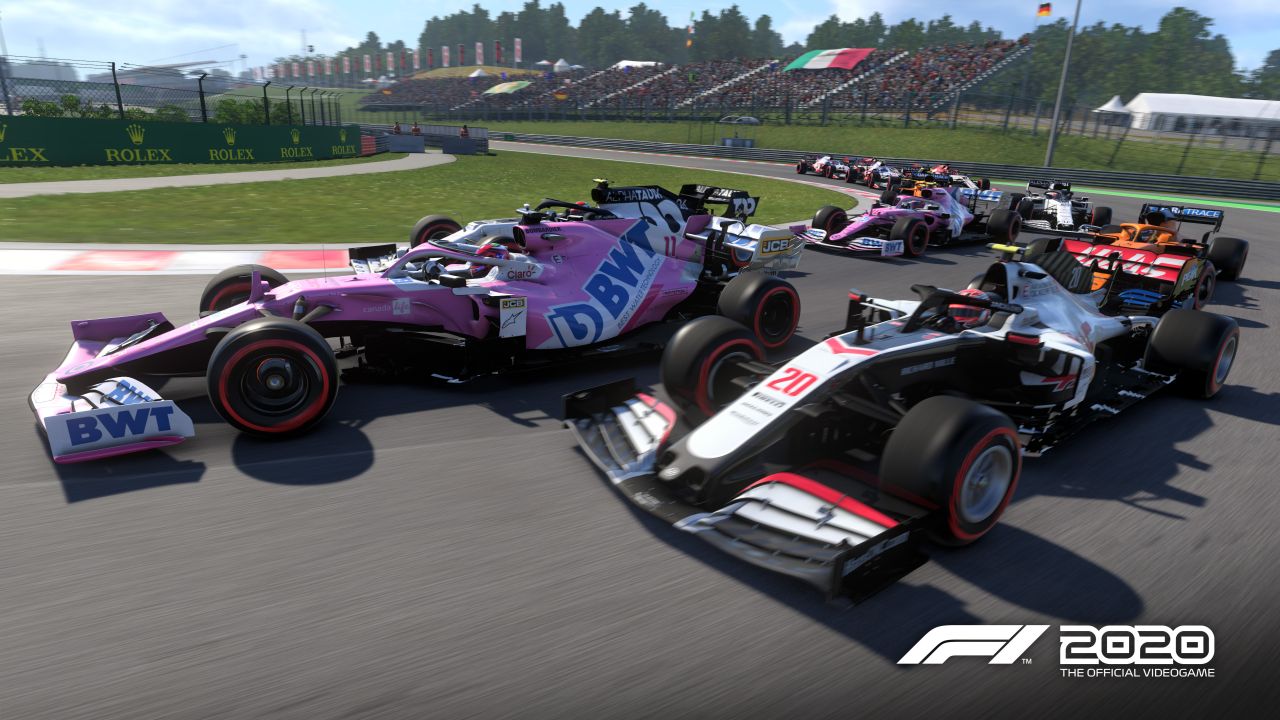 Lastly, there's the cashflow, which is fairly easy to keep positive. Complete the sponsor objectives, and place well, in order to grow your capital. That money can be spent on a new Facilities tab, to upgrade the departments' functions directly, such as increasing their speed, simultaneous development, and Resource points. You can also invest in Marketing to improve your acclaim-earning speed. All of these upgrades are pricey, so it will take time to grow – and the better they are, the more weekly upkeep cost they have. In rare scenario, you can even shut them down to save money. Having upgraded facilities also improves your chances when signing a high tier second driver. All of the My Team management mechanics are fairly straightforward, but are well implemented and can help players scratch the basic management itch, and it is a much bigger new feature than last year's story mode was.
When you get out to the track, things are quite similar to a regular career mode. You still go through three practice programs, where you can undertake various tests to get analytical data for your car (which really means R&D points to use later). Then on to qualifying, and the main race. The handling continues to feel tight and satisfying even using a controller, with detailed rumble feedback and the option to have the radio play through the DualShock speaker. The AI opponents behave as per your difficulty setting, mostly sticking to the racing line and rarely passing – a lot seems to depend on car performance rather than driver level. Still, they have no problem plowing through you if you get in the way. F1 2020 continues to be a satisfying simulation racer, though you won't find any big changes on the race track this year.
Instead, the game takes further steps to be more accessible. The already flexible racing difficulty can be further adjusted by an entirely new Casual driving mode that pretty much steers and breaks for you, if you're a complete beginner. A new optional rear-view mirror and the ability to auto-toggle ERS / DRS further enhance your options. Elsewhere, players can choose between 22, 16, and 10 races for the F1 season length, and choose what tracks are included in the shorter seasons. You can sill choose the AI difficulty, race length, qualifying approach, and so on. Perhaps the only shortcoming is no difficulty option select for the management side of My Team.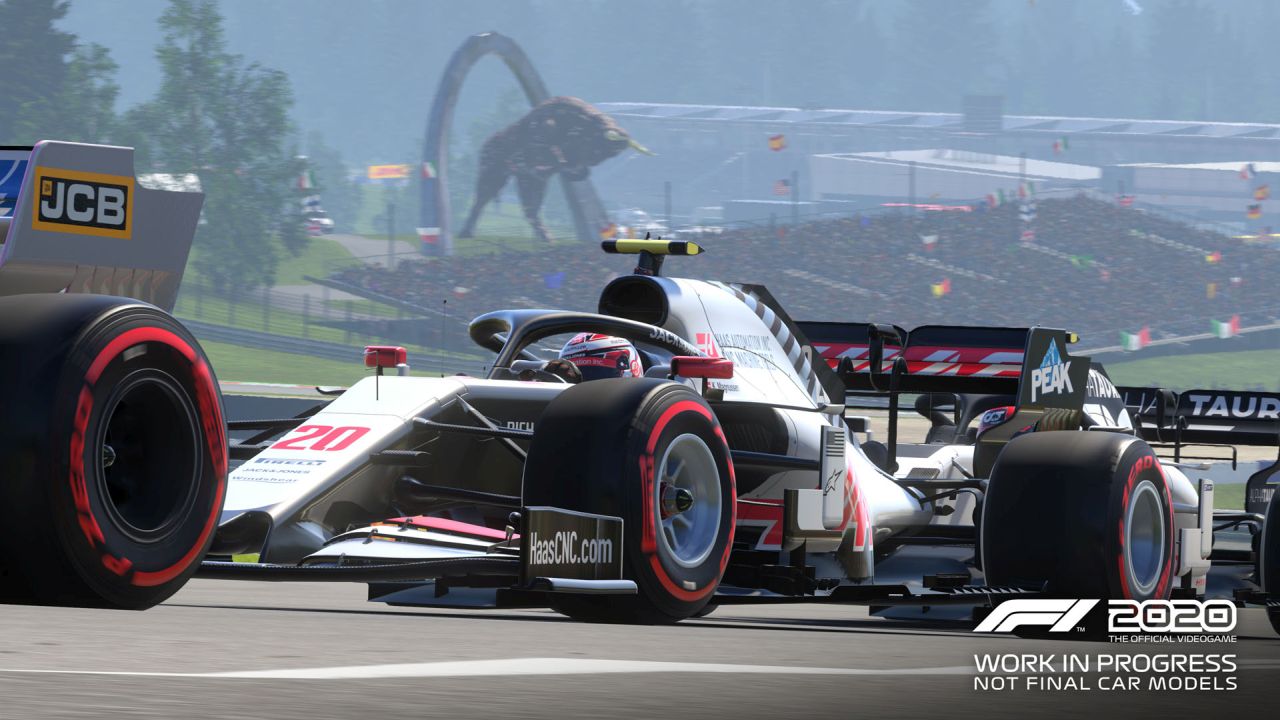 After spending time in solo career or My Team, the time trials and special showcase events, you can head online. Not much has changed in the 2020 edition, with the same modes on offer. There is a timed Grand Prix event that lets you qualify and compete in scheduled races weekly, giving you something to strive for. Regular ranked and unranked races perform well enough, and the racing seems smooth. Despite being a sim-focused game, the first corner is still the worst in any mode, and some players pretty blatantly try to take out everyone in front of them, or if they feel they've been passed wrongfully. Another thing worth noting is that during the launch week, the online community scales heavily towards Europe, so options for American lobbies are much slimmer. Lastly, the two-player split-screen option returns, if you're into that sort of thing.
If there is one thing that both new and returning fans can agree on, it's that F1 2020 leaves much to be desired when it comes to presentation. Sure, the cars and engines sound high pitched and intense, but that's about it. Those familiar with the last game will easily recognize that many of the menus are quite literally identical, along with cutscenes and animations of the people on the track and in the pits. There are still the same few scenes for the podium celebrations after a Grand Prix or Championship win, which is quite underwhelming. The commentary remains brief and highly generic.
Further, the game suffers from serious anti-aliasing problems during some of the cinematic camera angles, with one or two shots in particular looking dreadful. The tracks don't have a lot of detail, and the further you look behind the barriers, the worse things get. There just seems to be no passion to update the presentation – even something brand new and supposedly exciting like revealing your car in My Team mode is a brief and extremely basic custcene. Considering this is likely the final game of the franchise on this console generation, the lack of flair or refreshed presentation is disappointing.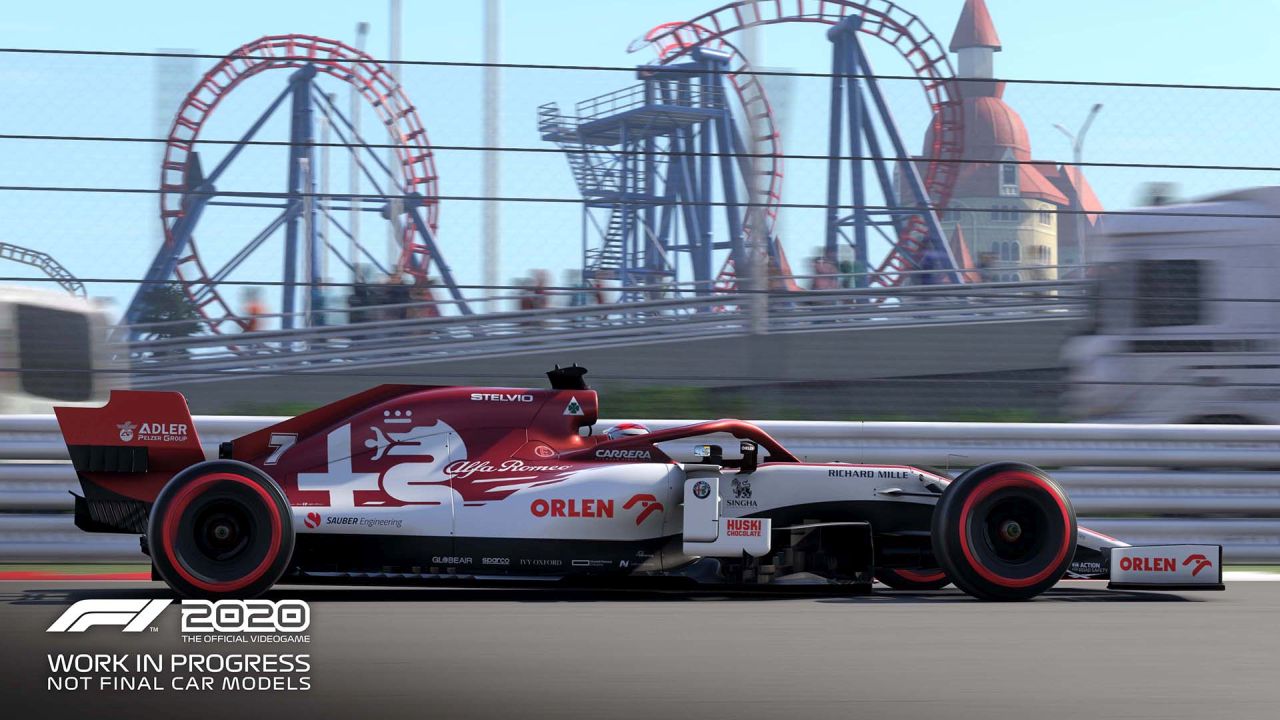 Slightly more serious issues do arise in gameplay, though thankfully off the track; there are no framerate problems on the base PS4 during races. Elsewhere, you might run into an extreme framerate slowdown anytime the 3D drivers are shown in the menus. The acclaim meter has a tendency to roll backwards - the game doesn't mention anything about losing it or what could cause it, so hopefully it's just a visual bug. Another strange but significant bug saw our second driver simply get swapped out with another, a few races into the season. Loading screens are still quite frequent, and can be lengthy.
But hey, now you can customize your character with a 5 second custom podium celebration for online podium finishes. That's all part of the new cosmetic item shop via a Podium Pass, a sort of drip-fed DLC progression system most commonly found in shooters and Battle Royale games. There is a free and of course a paid tier, for the various unlocks, from gloves to race suits and car liveries. You earn points by completing objectives in solo and multiplayer, and progress through the levels.
F1 2020 arrives at a time when fans of motor racing are likely desperate for content, and are rejoicing that the real season is finally starting up. Thankfully, the official video game continues to offer some slick racing, and should satisfy those who thought that F1 2019 was a very slim upgrade. However, the presentation is definitely feeling very dated at this point and poor by modern standards, which might shock newcomers who expect a more modern TV-like experience from a full priced game. The technical shortcomings also don't put the game in the best light; but for the dedicated racing enthusiasts, F1 2020 performs just fine where it matters – on the track.
Our ratings for
F1 2020
on PlayStation 4 out of 100 (
Ratings FAQ
)
Comments