eFootball PES 2020 Review
New name, same game
Over the past few years, we've seen the Pro Evolution Soccer franchise go through a number of changes: new engine, switch to next-gen consoles only, and the ever-changing licensing situation. Through it all though, the series has managed to gain a strong foothold in at least its core gameplay, something that hardcore fans will claim is the most important factor. PES has developed its own brand of football that diehards swear by, and executed on fleshing it out, while most of its other areas have been left rather stagnant. With the latest iteration, the series has decided to change its name to eFootball PES 2020, but it's not some revelation or a new direction – just more of the same.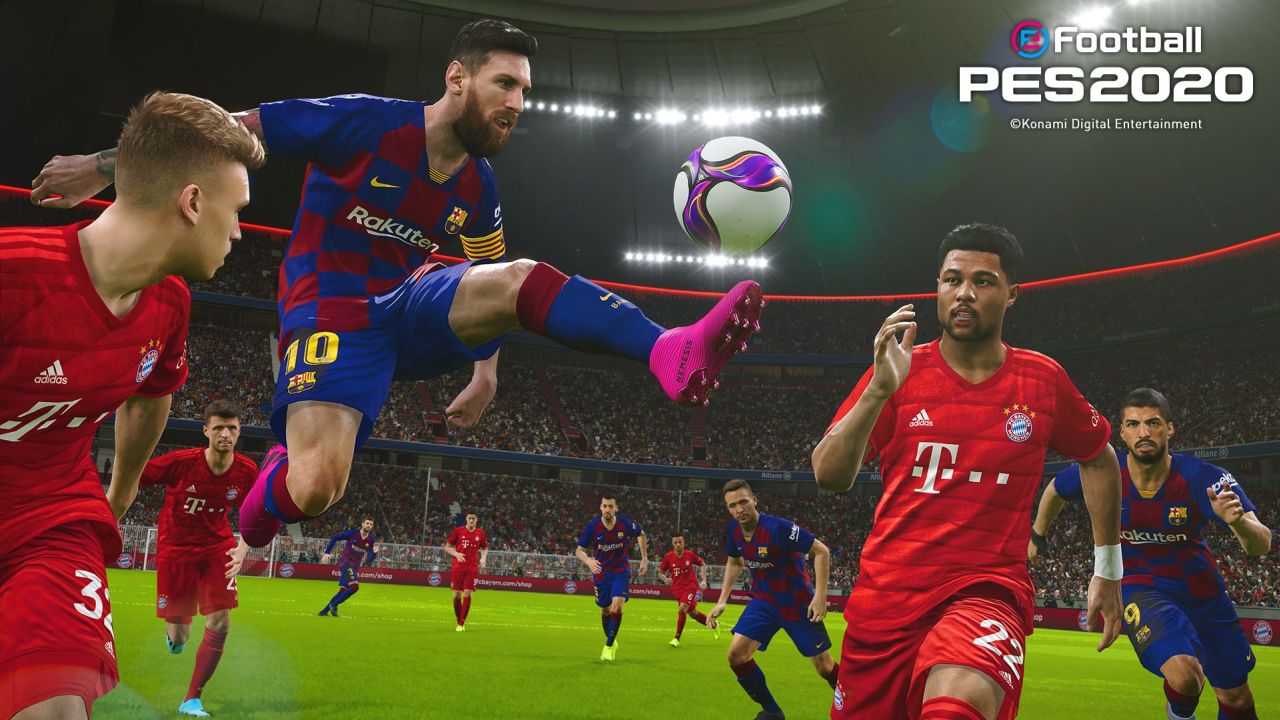 As we've been saying over the years, PES solidified itself as the clear competitor to EA Sports FIFA, at least on the pitch, thanks to the realism-focused, tightly controlled and intricately complex simulation of the sport. And yet, rather than grow and advance with each year, there were times when the game had too many issues on the pitch – some things would get better, and yet some aspects would run into new issues. This sadly continues to be the case for PES 2020 and its on-field product.
On the positive side, it remains a game that tries to focus on realism and player physicality, instead of being mechanic or animation-based. That means controlling the players, the interaction with the ball, and the flow of the match is very dynamic, and getting a payoff can be truly elating. Hitting the back of the net after putting in some great plays around the midfield is as satisfying as it's always been. New this year are some dribbling styles, adjustments to shooting based on the player's body position and posture, and tweaks to the one-touch systems. These refinements don't make a world of difference, but rather provide players with additional options and a few new moments on the pitch.
When it works, PES 2020 still provides some great footballing action, but sadly, as has been the case seemingly almost every year, things often spiral out of control for unknown reasons. Sure, there are still occasional physics and animation glitches, but these happen in any sports game. More damning are the AI, controls, and referee problems. Last year, PES saw players simply ignore or outright avoid loose balls, which resulted in many frustrating moments where the plays broke down for no reason. This year the problem has returned, and seems to be even worse. In offense and midfield, both sets of players will simply not challenge for any open spaces where the ball lands, and instead wait for another teammate to jog over and take possession. It results in plenty of odd moments where players just look the other way and have no sense of urgency to go for the ball. And in defense, the defenders' lack of desperation produces plenty of easy tap-ins. This sort of apathy from AI just causes too many battles to be lost for no reason.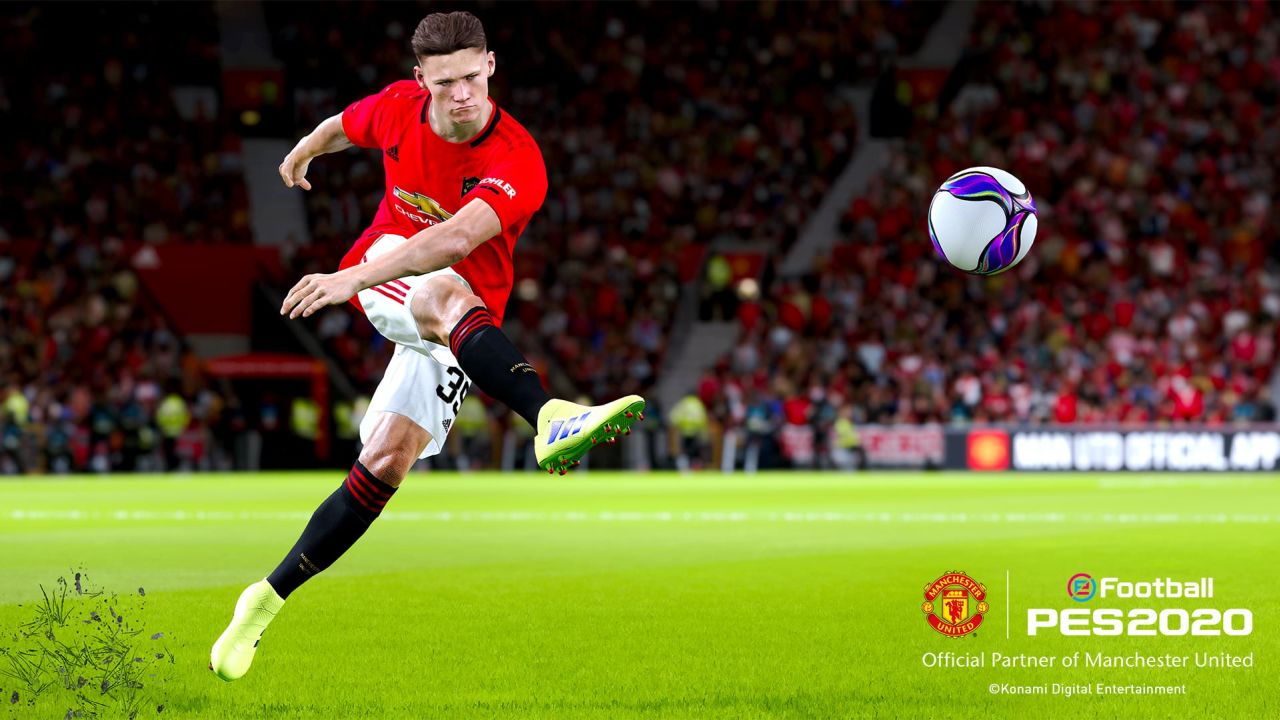 As such, you really need to be on top of things this year and manually guide everyone to be involved in the play. This leads us to another PES 2020 issue; the controls somehow have been muddied. While on the technical level you're still able to pull of the tricks, feints, and dribbles, all players just feel slow and stuck in the mud. That's not to say PES should adapt the faster and more arcade-like FIFA gameplay, but rather it's the controls that feel oddly unresponsive. Players just look like they barely have the energy to get up the pitch, and again feel largely apathetic to your inputs.
But when you do force the players to go in for challenges, you'll be met with the extremely harsh referees. The refs are completely out of whack in PES 2020, calling fouls on anything and everything, and oftentimes wrong because of how the animation played out and what they deemed was the offending contact. Unless you're making a perfect tackle, standing or sliding, it's honestly not even worth the bother. This might get patched, or it might not, but at launch and compared to last year, the refs are simply over the top.
With the product on the field unable to deliver excellent gameplay without nags, the rest of the game begins to worry. That's because without the gameplay propping it up, PES has been largely falling behind the competition for a few years now, and there seems to be no effort made to improve. Let's take the new name – eFootball. Does this mean we're in for a totally revamped online and competitive experience? You might hope so, but you'd be wrong. Apart from a new Match Day event, everything is quite literally exactly the same as before. Online ranked match, divisions, and co-op are all you get. Same menus, same experience, and same problems with matchmaking due to very low number of players in North America. Co-op remains arguably the most entertaining option that PES has to offer. And even the only new element, Match Day, is a confusing implementation of a community weekend league that runs only during certain hours, making it entirely non-existent for most of the time. The new eSports focused name rings truly hollow for regular players.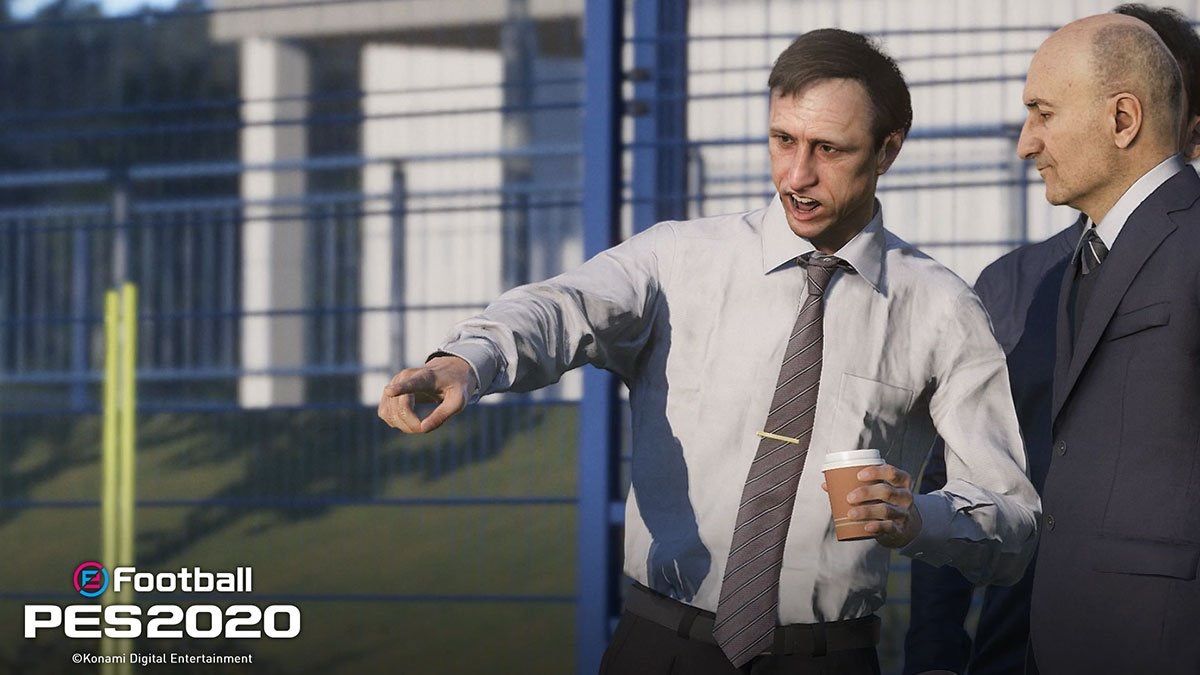 The other major online mode myClub has seen very little change. While FIFA continues to expand and introduce entirely new sub-modes and ways to play with your custom squad, myClub has completely failed to keep up. Putting together a team from player cards remains a time consuming task, and while the agent-based system in PES is unique and less gratuitous than FIFA's lootbox lottery of FUT, there's just nothing to get excited about. Changes like starting player cards at level 1 and growing them overtime only really applies once you've got a superstar team together; nobody is leveling up a 70 rated player, they are waiting to replace them. Matchmaking remains very hit or miss, with seemingly very few players bothering to play online in this mode, at least with weaker teams. No new modes, no way to use your fantasy team or players you don't need. It's feeling very stale, despite having only been introduced a few years ago. In the same amount of time, the competing series expanded the FUT variety considerably.
Offline, it's a similar story. Become a Legend, where you guide a chosen player through his personal career, is the last item on the game's simplistic main menu and has seen no changes. Master League, the involving mode of taking control of a team and guiding them to trophies, has only gotten a few changes and none of them propel the mode forward with any significance. New options around transfers are nice – you can tweak how much transfer activity there is, negotiation difficulty, and if you can do transfers in first window. When signing new players, most seem to demand release clauses now, which will feel odd to fans of Premiere League where it's rare.
You get to choose a manager avatar now and have him appear in cutscenes for some key events, like press interviews and player signings. The cutscenes are rather crudely animated and don't add much immersion; you see your manager drinking coffee and talking to coaches, or walking around the room on deadline transfer day. You can also occasionally answer questions from others, but these have no impact on the game and are pure filler. The ML mode goes through a cycle of good and bad user interfaces, and this year it's quite a mess after last year's decent UI layout. As such, fans of ML won't find much to be thrilled about in PES 2020.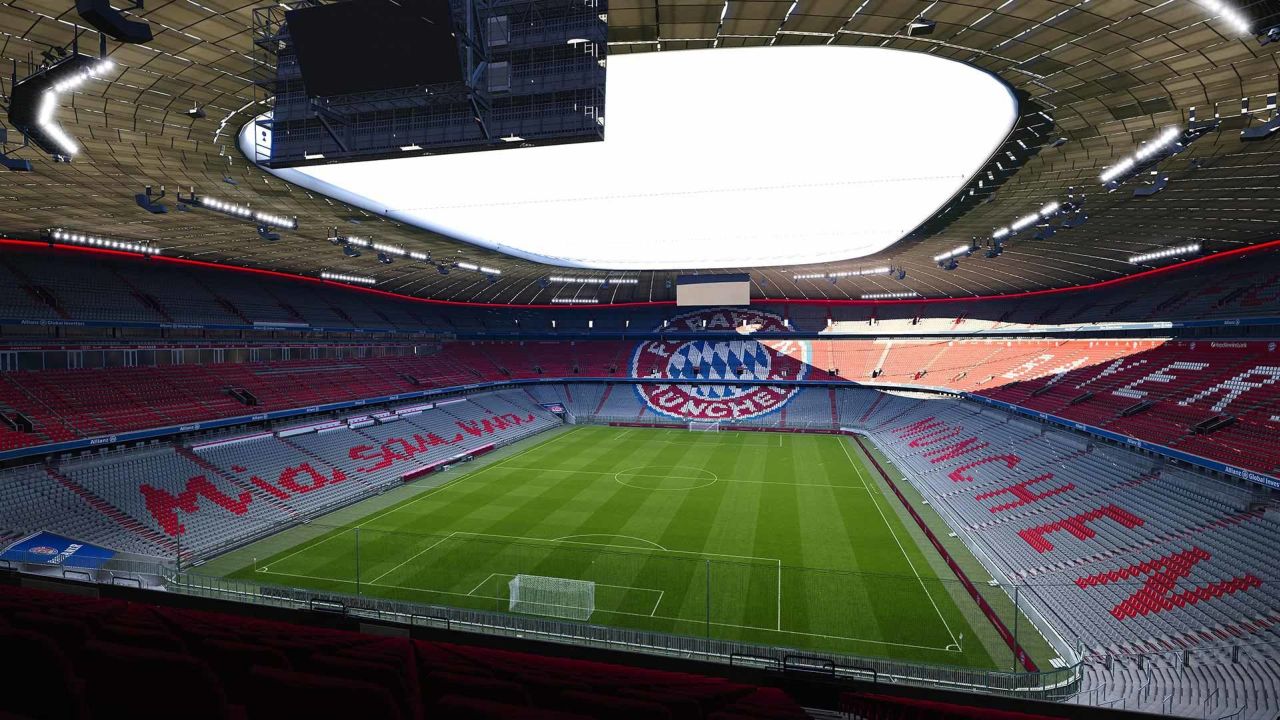 Whether you play Master League or other modes, licensing remains a sore spot for the franchise. After losing the UEFA Champion's League to FIFA last year, a few individual big-name clubs have signed on to be in the game, including Italian Serie A with Juventus exclusivity. Still, lots of clubs, particularly most of English Premier League, are missing. Perhaps at this point Konami is just focusing on its core audiences across South America with the many leagues and club licenses there, as well as a few big names like Bayern Munich and Arsenal to please the international market.
Similarly, player likenesses can be all over the place, with some superstars looking fantastic, while others leave much to be desired, especially for big names in the unlicensed clubs. The presentation has seen few changes this year as the tired, old, repetitive and sometimes broken commentary team remains. The stadiums look impressive from the distant shots, but the game avoids putting the camera too close to the fans to avoid showing their basic and very dated models. Lighting has been tweaked, but otherwise the game looks and sounds very much like last year's edition. At least the soundtrack is varied and brings music from across the globe.
eFootball PES 2020 is different in the name alone. Underneath, it's PES 2019 with a few minor tweaks. The gameplay is solid, when it works and would be better if they iron out the referees, but that alone can no longer carry the series. A few years ago, fans argued that PES reached parity with its FIFA rival; while that may have been true, since then the latter has continued to evolve while PES remains largely static. Sure, FIFA has not innovated its Become a Legend / Master League equivalents, but in the meantime other areas have greatly expanded – with new modes in FUT, women's teams, a full story mode, and upcoming Volta. In comparison, PES has been tweaking the same experience for a few years with nary a new feature. It is sometimes difficult to decide if new yearly editions of sports games are worth it, but with PES 2020 the choice is easy – unless you're a diehard fan, you can stick with PES 2019.
Our ratings for
Pro Evolution Soccer 2020
on PlayStation 4 out of 100 (
Ratings FAQ
)
Comments