Erica Review
A casual live-action murder mystery
Live action video games, ones where we observe the events as in a real film or TV show, reached a rare peak of popularity back in the 90s. Since then, this very rare but often interesting take on interactive entertainment has made a few re-appearances, with the likes of Late Shift and Her Story. Erica is the latest such game, with developers Flavourworks taking players on a mysterious cinematic adventure/thriller.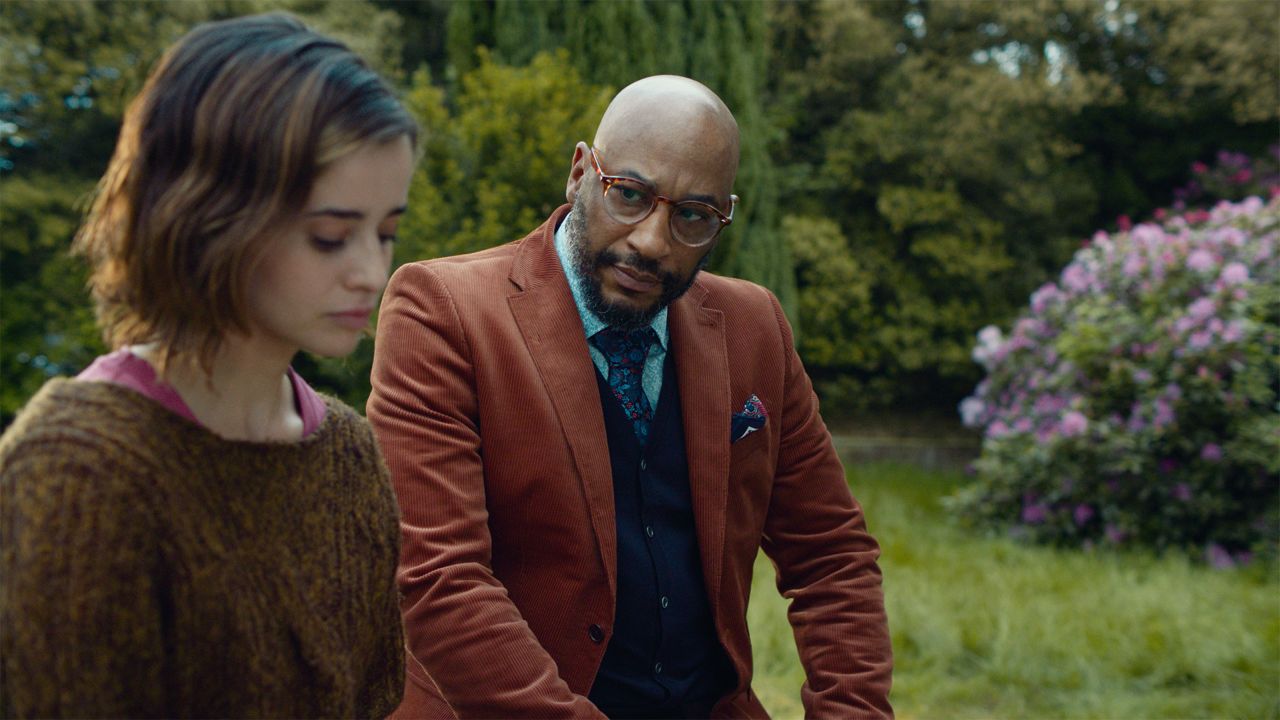 Players follow the story of the titular character Erica, who's experienced the dramatic death of her father when she was young. Even as the story picks up during her adulthood, she still has nightmares about the event, and her world gets turned upside down again when a bloody hand arrives at her apartment's doorstep. When she found her father, he had a symbol carved into his chest, and the bloody delivery carried a similar symbol. Police show up, led by detective Blake, and decide it's best for Erica to take refuge at Delphi House, a sort of medical/mental institution where her parents first met and were prominent in the medical field. There, she meets the current heads of the facility, as well as some young women who seem to be suffering from health and mental issues. It's not long before things get even more twisted with mysterious phone calls, cults, more murders, and uncovering the conspiracy of the Delphi House as well as what role Erica's parents played in all of it.
The synopsis sounds quite interesting in theory, but unfortunately there is very little nuance to the proceedings. It takes about 90 minutes to see the story through, which means the game goes from 0 to 60 in no time at all, and tries to keep players in constant tension. We really don't get to know any of the characters or their backgrounds, and even Erica's own parents and their relationship to the Delphi House isn't made clear until well into the game. Most of the game takes place at the Delphi House, but there are a few other locations as well. The rooms are totally interchangeable, the action often jumps between locations with little sense of time, and it leads to some confusion.
As an adventure game, Erica places all of its focus on player decisions. As an Until Dawn-lite, or a Telltale title, players occasionally make dialog choices, and choose actions, that all carry an impact. Dialog options appear on screen, and you use the cursor to make a choice. When occasionally exploring the room, a few objects shimmer to indicate their interactivity. Your timing is often limited, and you can't interact with everything in the room. The system works well enough, and the choices you make have an often immediate and distinct result. As you might expect, some scenes change, but you're eventually led down similar paths that all lead to the finale, where again the game branches out and offers a few different endings. There is no chapter select - you must replay the entire game, start to finish, multiple times in order to grasp the entire narrative. And even once you piece everything together, it ends up being an over-the-top and convoluted adventure involving cults, magic, and cliché twists.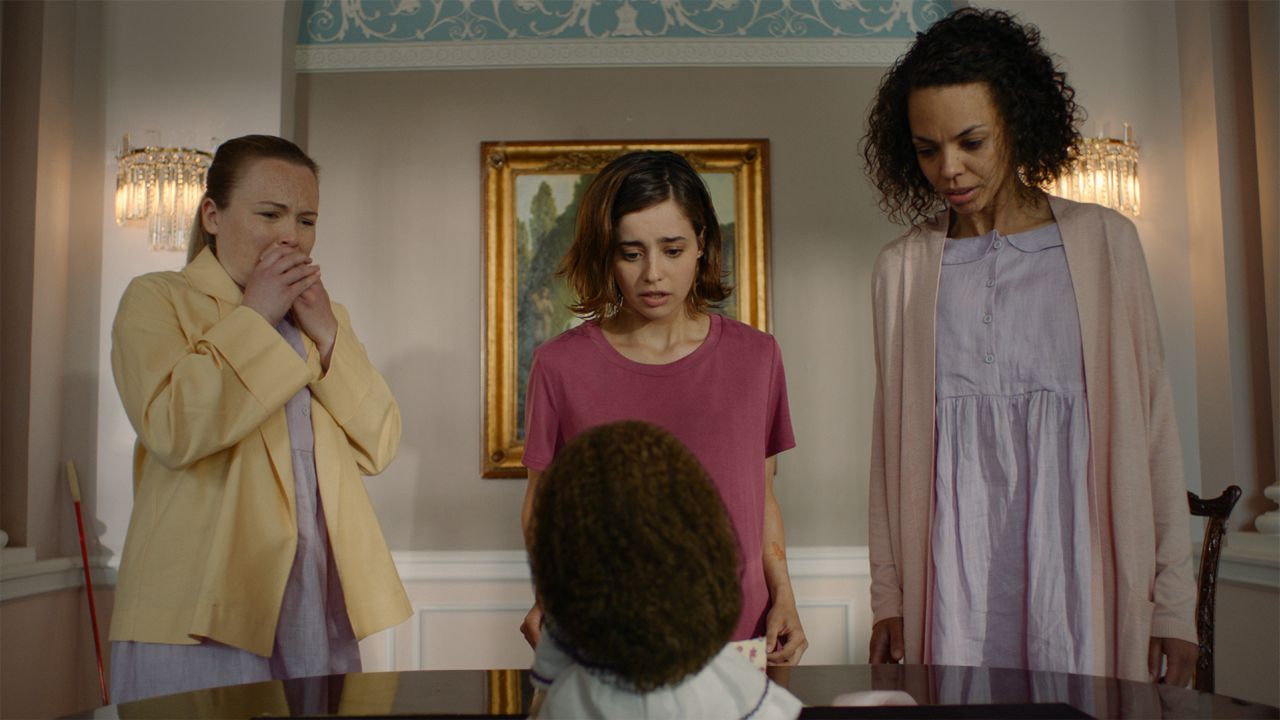 Being a low-budget live-action title, there are just a few locations that you'll get to see, but they are all decently staged and the game re-uses the same spots with enough variety that it doesn't seem restrictive. Similarly, the small cast does an okay job, though just like the story there is very little room for anyone to do any memorable acting. It makes sense, as the cast had to play out a variety of scenes, and they had to be consistent because players may choose various routes through the story. This means everyone is very one-note and there's no character growth to speak of. The lead actress playing Erica can only spend the entire game either stressed, shocked, or frightened. But given the clear budget limitations, the production values are quite passable, and you even get a track from composer Austin Wintory.
Erica is part of the PlayLink program that PlayStation promotes on occasion. That means it's meant to be a minimally-interactive title, and one that's completely targeted towards casual play and using your smartphone. Other games in the PlayLink library focus on a party atmosphere, while Erica attempts to be a sort of laid-back horror adventure. You do get the option to play with the standard controller, or download an app to your phone. If playing with the controller, you'll be using the touchpad exclusively; when making choices, you just drag the on-screen cursor to the desired selection. Other occasional interactions include turning/twisting door knobs, opening doors, and so on - all variations of the swipe motions. It feels awkward and imprecise with the small touchpad, but for a game like this it's passable - there are very few occasions when you are facing a timer. The cursor can be difficult to spot at times though, as it's rather faint.
If you do decide to play with your smartphone, you simply need to use the app for the game. It's a bit strange that every single PlayLink game needs to have its own separate app. Especially when the app for Erica is a blank screen with a starry background, that occasionally shows the available swipe actions. It does sync seamlessly to the game, and the swipe actions work better on the larger surface of a phone than the controller touchpad.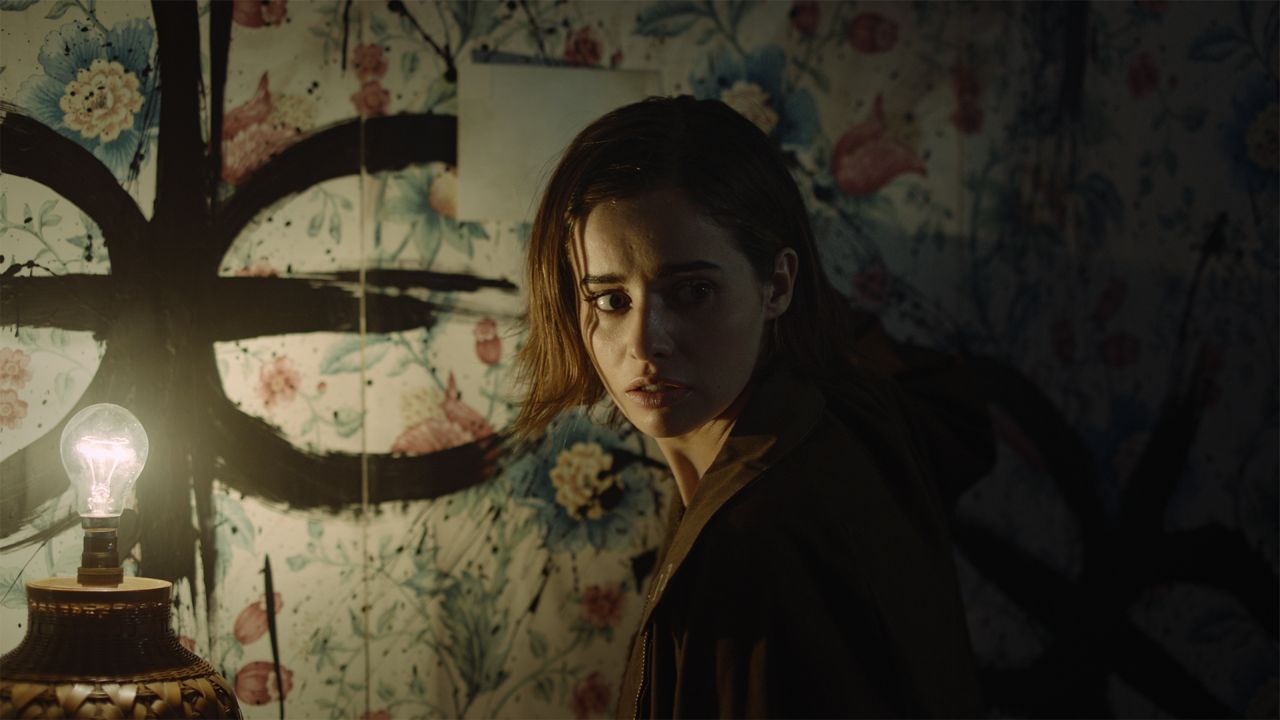 Having said all that, a big plus for Erica is its low $10 asking price, which proves to be quite a good bargain, given the decent production quality and replay value. The story could have been better, and controls don't feel comfortable on the DualShock 4 touchpad, but these aren't deal breakers. Fans of very casual adventure games, and those looking to experience the rare novelty of a live action video game, should be decently satisfied.
Our ratings for
Erica
on PlayStation 4 out of 100 (
Ratings FAQ
)
Comments